August 18, 2022
by Kat Ciesielska
No comments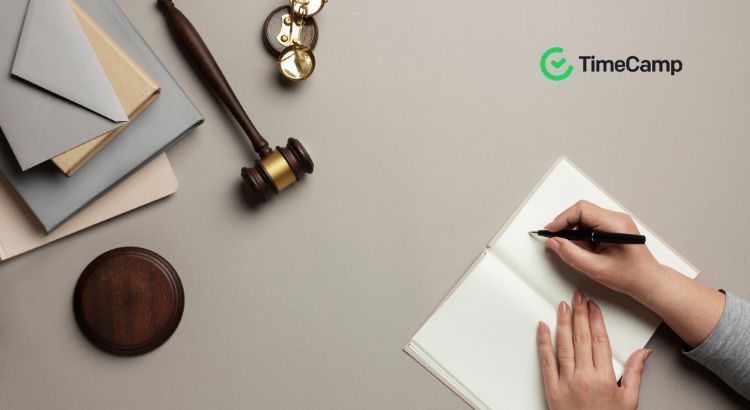 Apps for lawyers are getting more and more popular. Even though many people think that legal professionals are not into digital news, it's not true. Law firms are looking for the best apps to support their professionals and boost their productivity. 
For what do legal professionals use apps?
Apps for lawyers help them with managing cases, passwords, deadlines, sharing documents, and more. 
Lawyers are no different than the rest of us. They use their smartphones and tablets to check emails, make calls, send texts and even manage cases. Of course, there are hundreds of mobile and desktop apps that can help legal professionals to work faster, smarter, and more efficiently. 
In the legal world, there are dozens of good apps and websites created specifically to manage cases and deadlines, file and serve lawsuits, make legal research, and securely save the files from your dictation device
Best apps for lawyers
Below you will find some of the best apps that can boost productivity, save time and make your life easier. Some of them are designed especially for law firms, some are perfect for every business. Check them out and choose your favorite. 
TimeCamp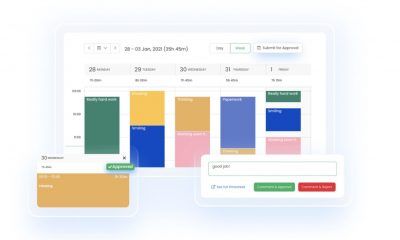 TimeCamp is one of the best apps for lawyers because it gives them desired control. It's a time management app that lets you track your hours, bill clients and projects, define distractions, generate invoices, and more.
It's one of the most popular time tracking apps for lawyers because it's easy to use and has a simple interface. TimeCamp integrates well with other legal industry favorites, like HubDoc, SaveLegal and QuickBooks Online.
You can also export the data from TimeCamp into Excel for further analysis. If you like mobile apps, you will be happy that it allows you to send invoices directly from your phone or tablet. That makes it the right app if you practice remotely.
👉 Check also Automatic Time Tracking in Excel Spreadsheet
TimeCamp has a free version, which is perfectly fine to start and gives you access to all important features.
Pricing starts at $9 per user per month when billed annually (or $12 monthly on an annual basis), so it won't break the bank if your law firm has more than four employees.
Clio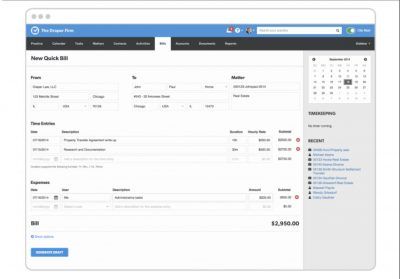 Clio offers many features that are helpful for experienced legal professionals and those who are just starting out in a law firm. You can use Clio for time tracking, document management, storing client information, and billing. 
If you need a cloud-based solution with a simple interface, this app might be the right choice for you and your law firm.
The Clio app has been around since 2007 and is one of the most popular law practice management software today.
It has over 5 million users worldwide and over 50 integrations, so it will fit in easily with your other essential tools (i.e. Outlook). Plans start at 49$ per user, but you can start with a free trial, available for both iOS and Android devices.
Rocket Lawyer
Rocket Lawyer is also one of the legal apps worth mentioning here. The cloud-based practice management platform helps legal professionals effectively manage cases and client data so that they can focus on their legal practice while working remotely. 
👉 What Does Working Remotely Mean? Check the article!
This legal app has a visual case management system, which allows you to see all the relevant information about the case in one place. It also offers advanced features which allow you to create and sync documents across platforms and easily access them from anywhere.
What makes it stand out from competitors is a base of thousands of document templates, ranging from NDAs to house rental applications. That's something extremely useful in every law practice. 
The app provides a great client experience and can make client intake easier, especially for new law firms. 
Featuring legal professionals in different domains, Rocket Lawyer makes it easy for users to contact the attorney and set up an appointment, as well as exchange important documents and other relevant information. The app offers a 7-day free trial and custom quotes based on the user's needs.
Dropbox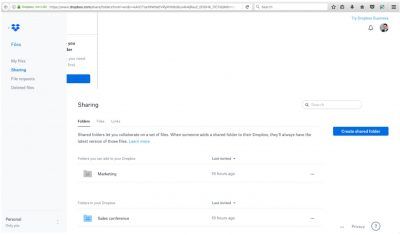 Owning a legal practice, you most likely have to deal with a great many important files. Of course, you might choose to keep them on your computer or in a filing cabinet, but is it the right option for a profitable law firm?
Dropbox is one of the most popular cloud storage platforms and, in our opinion, rightfully so.
Accessible from mobile devices and PC, this cloud solution allows you to store and easily access documents, courtroom presentations, and anything else you need in the legal world. 
You can instantly share large files with clients, colleagues, or vendors by sending them a link that downloads the file directly to their device. And with the security features such as two-factor authentication and local encryption keys, your client information and documents stay confidential.
Dropbox is free for up to 2GBs per user, so smaller legal practices can start using it with no extra cost. Bigger law firms can consider the platform's premium plans, ranging all the way up to unlimited storage for $18/mo per user. Although Dropbox is not considered "just" a legal app, it can certainly make some parts of the legal profession smoother.
1Password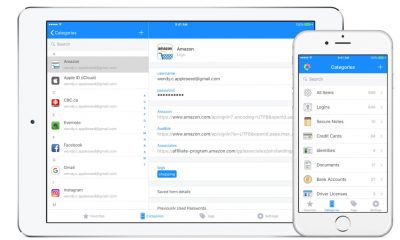 1Password is a password manager that stores all your passwords in a secure vault. You can also use it to generate unique passwords while signing up to new websites and create secure notes. This makes it one of the most valuable apps for lawyers on the market. 
1Password is available on all major mobile platforms (iOS, Android, and Windows) and desktop operating systems (MacOS, Windows). Why do we choose it over other password management options?
Unlike other apps, it doesn't have an online component—it's entirely self-contained, so you can use it in offline mode and the risk of security breaches is much smaller.
The team plans start at $20/mo for up to 10 users. Each plan offers a 14-day free trial, so you can check if it's the right app for your legal practice. The corporate versions are priced individually and include premium features such as activity logs, usage reports, and free family plans for team members.
iAnnotate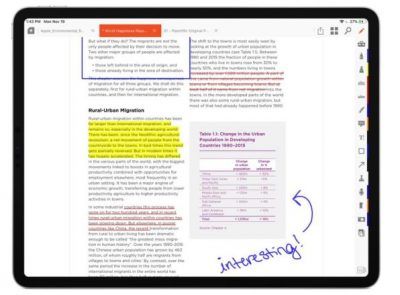 Legal professionals just need to read. A lot. Besides reading all the books to become better and keep on track with the newest regulations, they also read dozens of documents. iAnnotate is a great app for all law firms. 
Thanks to it, you can scan documents, read, highlight the most important fragments, make hand notes, and share your files with others. Every law firm will benefit from using this application. 
iAnnotate is available for iPad and iPhone. The price starts from $9.99, and you can get it from apps.apple.com
Penultimate

Penultimate is another great app for every law firm. Great for a mobile device and easy to use app that helps you to keep track of your thoughts. You can play with the colors of the pen and different kinds of paper. 
The app automatically saves what you enter, and you can easily share it with others. 
The app is free, so just check it out by yourself. 
Dictate+Connect
Project management is not everything. Sometimes you just need simple solutions. If classical note-taking isn't for you, try this app. Save time and just record everything you have in mind. It's easy to use; secure encryption makes it a good app for lawyers. 
It's available for Android users; pricing starts from $9.99. 
Feedly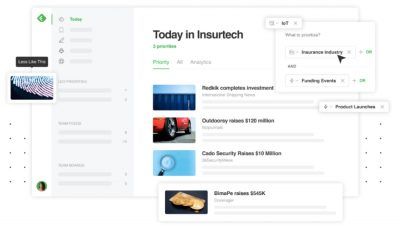 Feedly is a free, customizable newsreader that connects to more than 35,000 RSS feeds. Feedly is a great way to stay up-to-date with the latest news and blogs on legal trends.
To use Feedly, all you need is a Google Account. Once you have one, all you need to do is sign in, choose your topics and save them into folders, and add your favorite blogs and websites using RSS feeds.
You can also sync your Feedly account with other devices like smartphones, so that, regardless of where you are or what device you're using, you'll never miss out on breaking news or important updates.
Legal Cheek
Legal Cheek is a great app for lawyers for everyday use. Thanks to it, you can keep all the information about the latest law news on your mobile phone. You also get access to over 200 independently written profiles of the UK's leading law firms, chambers, and vocational law schools.
This legal research app is available both for Android and iOS. 
TrialPad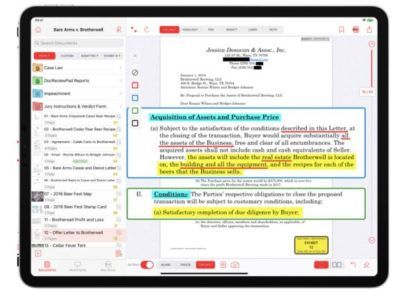 TrialPad is a powerful web-based application that allows you to conduct online trials. The tool is easy to use, and it comes with all the features you need to run a successful trial.
You can create an account for free, then start setting up your first trial right away. You'll be able to choose between two different trial plans: Basic or Premium. The Basic plan is free, but it only supports up to 20 participants per trial. The Premium plan costs $50 per month and supports up to 200 participants per trial. Both plans include unlimited participants and unlimited questions.
If you need even more flexibility than this, we also offer custom pricing options starting at $600 per month.
Actionstep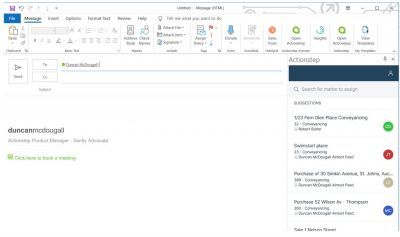 Actionstep is an app that helps you get things done by breaking them down into simple steps. It's great for people who are new to the concept of getting organized—or even those who just need a little help staying on track with their goals.
You can use Actionstep to set goals and break them down into smaller steps that make it easier to achieve eventually. You can also keep track of progress as each step is completed, so you know what needs to be done next.
The best part? The app is free!
Law Dojo
The Law Dojo is one of the most interesting legal apps. It's a video-based legal education platform with courses in areas like intellectual property, criminal law, and contracts. It's designed to help lawyers learn about the law on their own time and without having to pay hundreds of dollars for a seminar or take time away from their day jobs.
They've got over 50 hours of content on their site right now, with more being added every week. They also got plans to start offering live webinars where you can ask questions in real-time as well as watch them again later if you miss something. That's a great app, especially for smaller law firms. 
Fastcase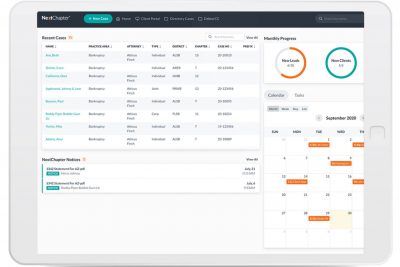 Fastcase is a database of legal cases and statutes, developed by the non-profit organization Fastcase (formerly known as Lawbook Co.). It's designed to be an easy-to-use tool for lawyers and law students alike. 
You can use it to find cases that are similar to yours, research topics for your next case or presentation, or just look up what the law says about a certain issue. Fastcase will help you make sense of the massive amount of information available on the internet—all in one place.
CS CamScanner
CamScanner is a free document scanning and management app that turns your mobile phone into a scanner. With CamScanner, you can scan and manage your documents on the go. Something really useful for all law firms. 
CamScanner is the best choice to digitize all of your paper documents.  It helps you turn any paper document into a PDF file, or save it as a picture file.
With CamScanner, you can digitize receipts, invoices, notes, contracts, letters, and many other types of documents. 
Otter.ai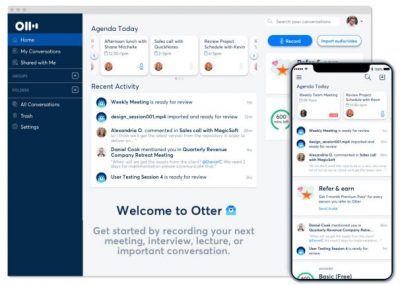 Otter.ai is a conversational AI platform that provides businesses with an easy way to get started with chatbots.
It's designed to allow users to build and deploy bots that can answer questions, complete tasks, and more—all without having to write a single line of code.
NetDocuments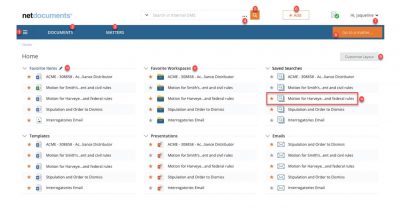 One of the best document management systems for lawyers is NetDocuments. This cloud-based system allows you to store documents securely online and then share them with clients, colleagues, and other people in your network.
You can also create templates and workflows to ensure that everyone stays on the same page when it comes time for document review or signature submissions.
Adobe Acrobat Pro DC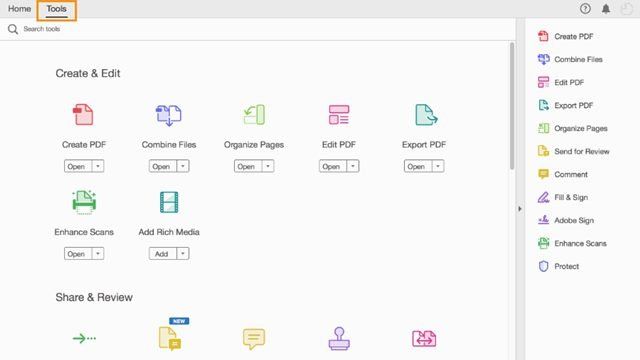 Adobe Acrobat Pro DC is a powerful tool for creating, editing, signing and sharing PDF files. It's one of the most important applications for lawyers.
You can use Adobe Acrobat Pro DC to create contracts and other legal documents. If you need to attach an official looking document as an email attachment, this is the app that will help you do it well.
If you want more information about what Adobe Acrobat Pro DC can do, check out its website here: https://www.adobe.com/acrobat.html
Time Master+
If you're looking for a way to track your billable hours, Time Master+ is the app for you. The app allows you to set up different tasks and projects, enter details about each task and project, track time spent on each task/project over the course of days or weeks, and generate reports that show how much money was made. These reports can be shared with clients in order to help them understand how much work has been done on their cases so far.
👉 Read How to Keep Track of Time and Work Hours
Google Drive and Google Docs

If you're looking for an ultimate app to help you manage your notes, legal research, and other important documents outside of the office, look no further. Google Drive is a cloud-based storage and collaboration tool that is built into G Suite. It's all in one place.
In its free plan, Google Drive stores up to 15GB of various files. Business plans offer more storage space and are relatively affordable. But the true value of G Suite lies in several tools that are free to use, including the widely known Google Docs, as well as Google Sheets, Google Slides, Google Forms, and many more. You can manage most of your paperwork in one mobile app and this certainly makes it a useful tool.
Google Docs allows you to share documents with clients and other legal professionals, and collaborate on them in real-time. You can also ask your collaborators to make comments or suggest changes (which are then easy to review and accept or decline). But what makes it so popular among private and business users, is the fact that it can easily replace a costly Microsoft Office Suite, while not cutting on its essential functions.
But that's not all! Google Sheets and Google Slides are great counterparts for Excel and PowerPoint, while Google Forms are everyone's favorite tools for user surveys. Obviously, they lack some extra design options offered by other platforms, but all of them are efficient and support multiple languages, which makes them essential for users all around the world.
ZoogVPN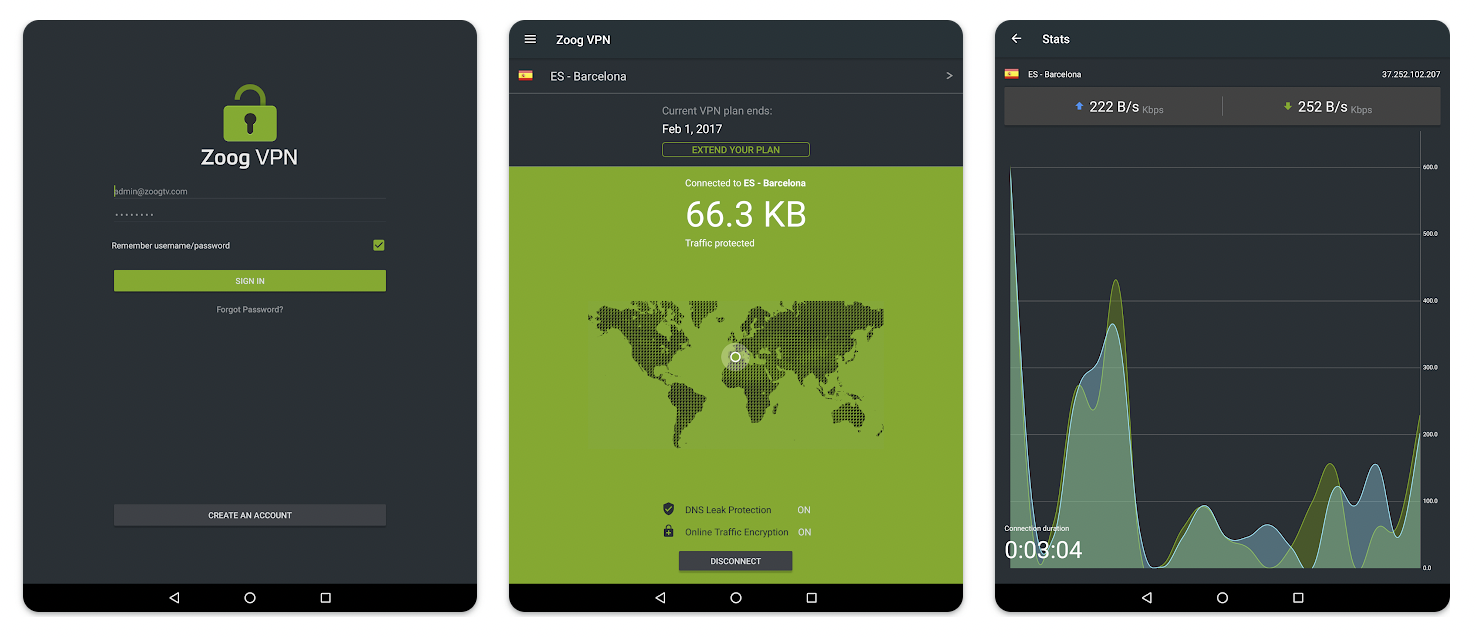 Cybersecurity is just as important for lawyers as it is for other individuals and professional occupations. This is because legal practitioners handle a bulk of sensitive and valuable information collected from past and current clients.
A survey conducted by PwC's 2017 Annual Law Firm's Survey shows that 12% of law firms record security incidents daily. And things could get worse if these firms don't prioritize cybersecurity even more.
It is thus imperative that Lawyers and other legal professionals use security tools like ZoogVPN to prevent data leaks and other cybersecurity threats while working online. With a VPN, you will be able to surf the internet anonymously and browse sensitive legal topics without exposing your location or search details.
Lawrina Templates
Nothing is more frustrating than spending a lot of hours working on the agreements only. Drafting and editing, then reviewing, and drafting and editing again. It's especially terrifying when you need to start from scratch and don't even know where to begin and which essential aspects to cover in this type of agreement.
The cost of contract drafting is on the rise, with The International Association for Contract & Commercial Management Lawyers reporting that 2018 rates significantly outpacing inflation. On average, a legal document creation can range from $6,900 and up. As lawyers need to interview the client to discover the core issue the contract should help solve, customize all the clauses to the client's needs, and review the prepared agreement, Aberdeen Group research found that the whole process of drafting, negotiation, and approval of the contract requires 20-30 days.
Devastating, isn't it? Here is where Lawrina Templates comes to assist you.
Legal document templates by Lawrina can match any business, personal, or real estate needs of legal clientele –– whether your clients are starting their business, hiring a wedding photographer, buying a property, and much more. Ensure that our legal templates are crafted carefully by experienced legal professionals to let you tailor the contract without effort. Fill out the interview form with the contract-specific questions and get a printable legally-compliant contract at the end. Download it in PDF and submit it wherever necessary.
Lawrina Create (ex Loio)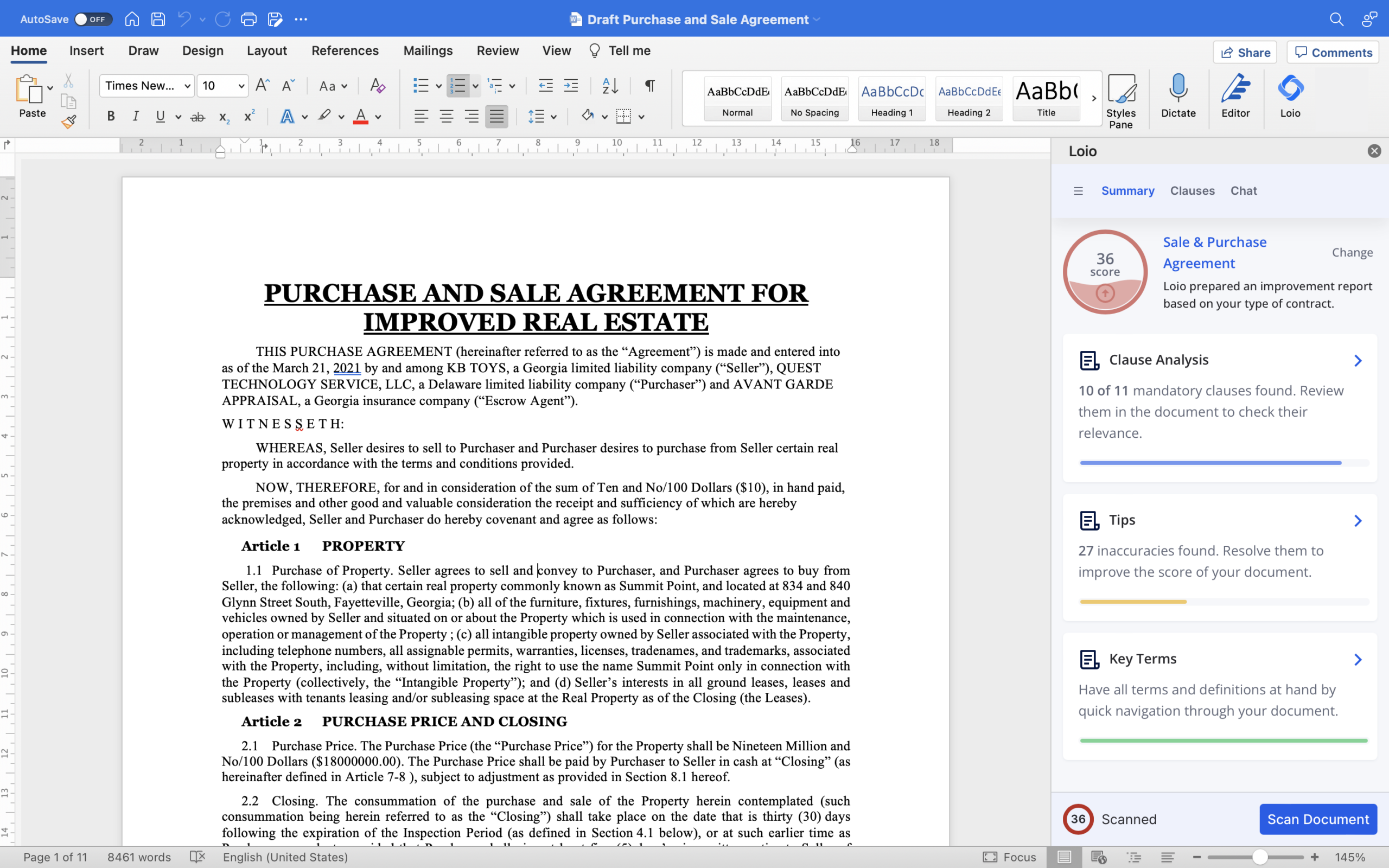 Our next contract drafting software is a must for attorneys, land managers, real estate agents, and other professionals who negotiate and execute contracts for their businesses. Meet Lawrina Create (ex Loio) — your "second pair" of legal eyes to draft and review essential agreements before signing them. Make your contracts error-free, flawless, and legally compliant with Lawrina Create.
Lawrina Create has revolutionized contract drafting and review, bringing AI-powered efficiency to Microsoft Word. It can provide detailed reports on the document content, a thorough analysis of each clause, and an up-to-date library of provisions for all types of legal contracts — all with suggestions to fix the found inaccuracies in money amounts, dates, and definitions with ease.
Lawrina Create (ex Loio) is ready to assist you with more efficient legal contract drafting and review daily.
Conclusion
These are the best apps for lawyers that will help you in managing time, files, cases, and more. If you know another great legal app that I haven't mentioned here, leave a comment!