Flexible or fixed working hours – which one suits you best?
November 8, 2023
by Tomasz Celler
No comments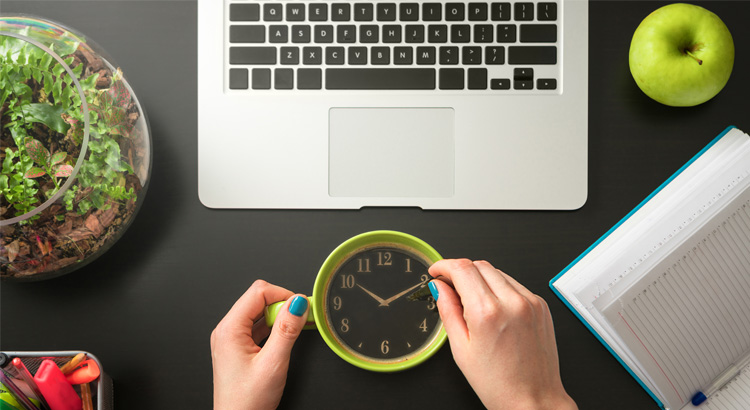 Flexible working hours, also called a flexible work schedule, have become one of the most appreciated employee benefits these days, especially among remote workers and among e.g., high employee salary and employment insurance. What's behind its popularity, and is it actually more advantageous than the nine-to-five work schedule?
Before we jump to conclusions, regardless of the type of work schedule, it is quite a crucial thing to understand how we allocate our time during work. If you manage a team and you'd like to end the nightmare of manually filling out timesheets, read more about TimeCamp and stop struggling 🙂
How flexible working hours changed the way we work
I'm sure that if you're reading this, chances are that this happens during a workday – someday between Monday and Friday, commonly called – the workweek. Whereas the typical 9 to 5 stereotype is already ingrained in our lives as well as pop culture, more and more companies decide to implement a flexible work schedule rather than the old-fashioned, 8-hour fixed work schedule.
Many people wonder about which model might suit them the most, so let's dive in and examine the differences and cases where you should strongly consider one or the other.
If you haven't ever worked in a tech company, law, or consulting firm, you might not be familiar with flexible working, but it's not rocket science – you start work at any preferred time, and also, you end work once you see it fit. Oh, and sometimes you don't even have to show up in the office.
Fun stuff, huh? Do you recall these famous TV-styled shots of a person writing a blog article or a piece of code while sitting in a stylish coffee shop somewhere in New York or Los Angeles? Yes, while it may be a bit exaggerated and seem like a bit of cliche, this could be you!
👉 Read our article on how many hours you should work a day.
What are flexible work arrangements?
A flexible work schedule is no longer a privilege of freelancers – many companies around the world, like Deloitte, American Express, Apple, or Dell, are offering flexible schedules to their full-time, remote, and in-office employees.
But what exactly does flex time mean?
It's an agreement between employer and employee, on a temporary or permanent basis, that includes a set of employment rights that allows employees to:
pick the place where employees work and reduce their physical presence in the office,
create their own work schedules that balance work and personal lives best,
specify daily flex schedule according to their personal needs.
No matter if it's a full or part-time arrangement, the rights of employees who are working flexible hours should be fully respected, and the number of work hours shouldn't exceed the the number of hours specified in their contracts. Besides, informing flex-time workers about higher engagement in seasonal peaks is a must.
Pro tip: If you want to make sure your employee works no more than the core hours, let them track their own hours with time tracking software! TimeCamp allows employees to fill their timesheets automatically, register their time, and track their progress easily. With a few simple clicks, team members can check if the hours tracked for a specific period match their own schedule. On the other hand, employers keep an eye on workers' attendance records to make sure the payroll lists are in order.
Check how to track flexible working hours with TimeCamp! 👇
How does a company benefit from offering flexible schedules?
If there's no risk of delaying projects just because the employees prefer flexible hours over fixed work schedule, such arrangements may bring the employers many benefits:
higher employee job satisfaction and overall happiness – some employees prefer more autonomy to unleash their full potential. It has a positive impact – a satisfied employee means a high-performing employee,
better control over overtime hours – with a little help of time tracking software, both employees and their supervisors can check if the number of hours they worked meets their work schedule,
talent attraction – as mentioned before, a flexible schedule is currently one of the most attractive employee benefits,
productivity improvement – working flexible hours at home or in a more casual environment may reduce stress and help employees perform their tasks more effectively,
lower employee retention – unexpected situations may require high-performing employees to quit their jobs just because staying nine to five at the office is impossible. Proposing them to switch to a flex schedule allows employees to keep their positions and, thus, a company doesn't lose their knowledge and experience,
workplace diversity – limiting job offers to a specific location and work hours makes the list of potential candidates more narrow and less diverse. Who knows, maybe offering flexible schedules and remote work will attract a true gem?
How does a flexible work schedule affect work-life balance?
If your flex-time, experienced employees are skilled in efficient time management, they can easily balance work and personal life on work days. Besides, a flexible work schedule helps to avoid traffic and taking leave due to individual circumstances. Thus, there's no need to waste precious vacation time catching up with work because of unexpected delays and then use unpaid leave to catch a breath.
Thanks to flexible work arrangements, employees can freely use health care services. Fixed work schedules usually force them to do it before the work starts or once they finish their job. However, if the symptoms of a cold or flu are coming, flex-time workers can schedule an appointment at the earliest time possible.
The pros and cons of a flexible working schedule
✅ Pros: It's up to you how you arrange your work schedule
That sure sounds like a no-brainer, but there's more to that. Flexible working hours are becoming more and more popular, especially in the creative or tech industry, where the casualness of the office space and lack of any serious etiquette favors the laid-back idea behind flexible work schedules.
This, combined with the rising openness to remote work, speaks volumes to software engineers and any other skilled professionals who consider themselves night owls or simply they just have an irregular work schedule preference.
Some of them might back that up with their peak performance curve assigned to a different productivity peak throughout the day that does not match the typical 9 to 5 working hours. 
👉  Read also about flextime.
❌ Cons: Lack of predictability
One might argue that no workplace is secured from any sort of unpredictability, but if you choose a flexible schedule, you're in for a bit of irregularity when it comes to getting back from work. Project emergencies (e.g. unfinished features that need to be presented, too many hours spent during a sprint), last-minute call rescheduled, and urgent team meetings – might offset your arrival time by even a couple of hours, so you might want to avoid any serious schedule commitments.
And, of course, if you have the lifestyle that can handle this, then great – you can fully experience flex time upsides.
The other downside is that, with this mode, it's really difficult to have a typical cutoff point for when you should stop working. Traditionally, you would just leave the office and be done for the day, but with the rise of collaboration tools that help remote teams communicate effectively, work-life balance has become a thing of the past.
Pro Tip: Project management tools with collaboration features like TimeCamp Planner streamline job sharing and adjust to the work style of teams whose members have chosen flexible work hours and prefer to work in a home environment.
TimeCamp Planner also:
creates an online flexible workplace for in-office and remote teams,
provides group and 1-1 real-time chats,
offers different ways to plan and organize tasks within a project, like Kanban boards or Calendar,
keeps project-related files in an easily accessible place,
helps schedule meetings and ensures clear communication to make sure all employees are available during peak workload hours.
Planner is free for teams of up to 5 members, but if you want to squeeze more of it, choose a Pro plan that costs $2.99 per user, billed annually ($3.99 in monthly billing).
👉  Read more about how working long hours affects your health.
Fixed work schedule setting
This one, to many of you, might seem like a classic one. You get up; you do your workout (if you're striving for some sort of fitness – I know, it's hard), eat breakfast, grab a cup of coffee, shower, dress, and then…. the long and dreaded commute to work. Once you arrive, you start working, grab lunch, attend a few meetings, and you're done by 5 p.m.
Get up from your office chair, say 'bye' to your coworkers, punch out, and you're done for the day. Easy. Simple, and … quite old fashioned, and sometimes not the most effective. So, how does a fixed work schedule compete with flex time? Let's dive in!
The pros and cons of a fixed work schedule
✅ Pros: Well, that's an obvious one – you know what to expect
In terms of your daily routine, and for those who need to have a stable daily schedule – it's a great fit. If you need to pick up your kids from daycare or kindergarten, having a job that allows you to have a stable and recurring arrival/departure time is very convenient for parents and those who also engage in other after-office activities.
❌ Cons: Rigid work schedule, no matter of individual circumstances
if you want to enjoy the stability of leaving the office every day by, let's say – nine to five, you also need to be ready to show up for work each day at a set time. For those of you with a super-optimized morning routine – that might not be a problem. However, if you hate the morning commute to work and don't enjoy the delays that come with it, the downside is obvious. If you show up late at work, you either will have to stay late or start earlier another day to make up for the lost time.
Besides, there's no way to avoid traffic – fixed work schedules require being present at the workplace within rigid hours. Moreover, even if employees are done with their work earlier, they can't leave the office till the end of the workday, so their time is kind of wasted.
Your job satisfaction matters the most
Although flexible working schedules are becoming more and more popular, some businesses will always rely on fixed workdays. I'm sure you wouldn't want to experience a bus driver, mailman, or baker ending their shift a bit earlier to your inconvenience. Moving some specific industries aside, either when building a company or just finding a new job opportunity – you should consider the pros and cons attached to each option to make sure that the work environment you choose will support your growth rather than block it.
That's all for today. Be sure to check in regularly for more updates and stories. Oh, and if you have any thoughts or feedback that you'd like to share – let us know in the comments section. Take care!