December 12, 2013
by Jakub Szyszka
2 comments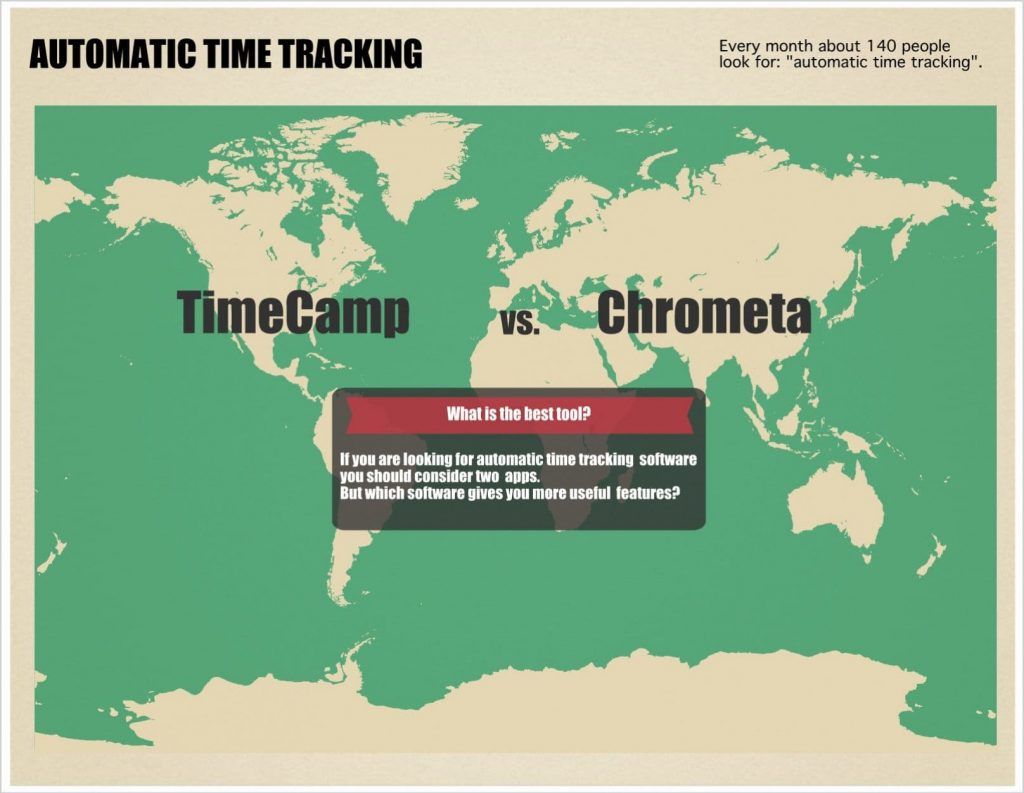 Chrometa and TimeCamp are very useful tools regarding the problem of time recording in law companies. Both automatic time tracking apps work on categorization of your work basing on keywords. You simply enter them and when you work on your projects the program records your time spent on each task. It looks like they deliver very similar software but let me introduce some diffrences.
TimeCamp (https://www.timecamp.com) is a 100% time tracker for unlimited users. Thanks to its automatic time tracking system, TimeCamp provides very accurate reports. TimeCamp gives you simple invoicing with billable hours. You can also use manual tracking by using timer. If you forget to track time you can check your activity and retrieve your data n the graphical timesheet. You can also track time even when you are not using your computer at the moment, for example during the meeting.
Chrometa (http://www.chrometa.com/) enables you automatically Track Billable & Project Time. You can create Timesheets & Invoices – without Notes or Timers and capture Your Computer Time Automatically. Chrometa captures every minute of your time as you work on your PC and/or Mac.
| Features | TimeCamp | Chrometa |
| --- | --- | --- |
| Mobile Version | Yes | Yes |
| Budgeting | Yes | – |
| Project Tracking | Yes | Yes |
| Client Tracking | Yes | Yes |
| Billing Tracking | Yes | Yes |
| Integration with Basecamp | Yes | Yes |
| Integration with activeCollab | Yes | Yes |
| Integration with Jira | Yes | – |
| Track Applications and Websites Visited | Yes | Yes |
| Proof of Time Worked | Yes | Yes |
| Invoicing | Yes | Yes |
| Graphic Timesheets | Yes | – |
| Automatic Time Tracking | Yes | Yes |
| Desktop Version | Yes | Yes |
| Activities Timesheet | Yes | Yes |
| Unlimited Tree Structure | Yes | – |
| Reporting & Exporting | Yes | Yes |