August 28, 2015
by Kamil Rudnicki
One comment
It's massive. See what is new in August 2015:
New Settings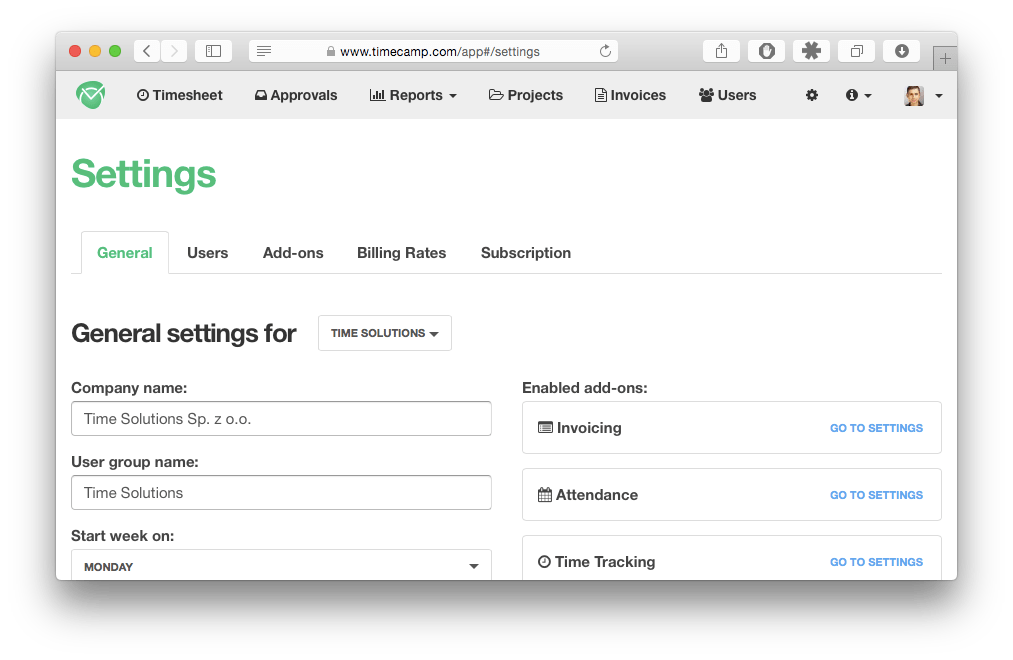 New layout and menu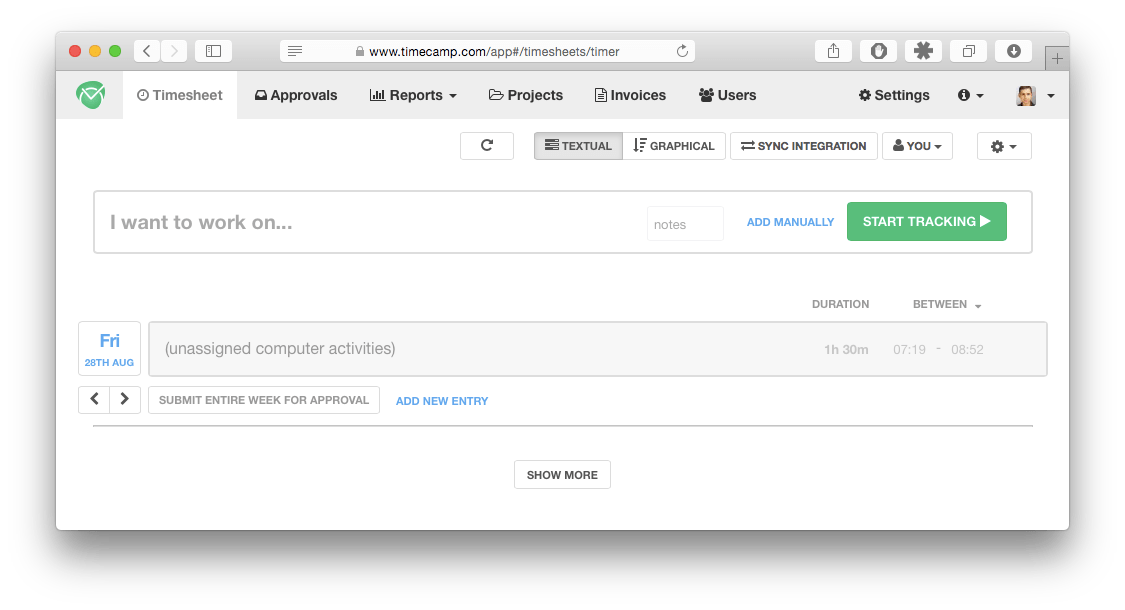 Budgeting and costing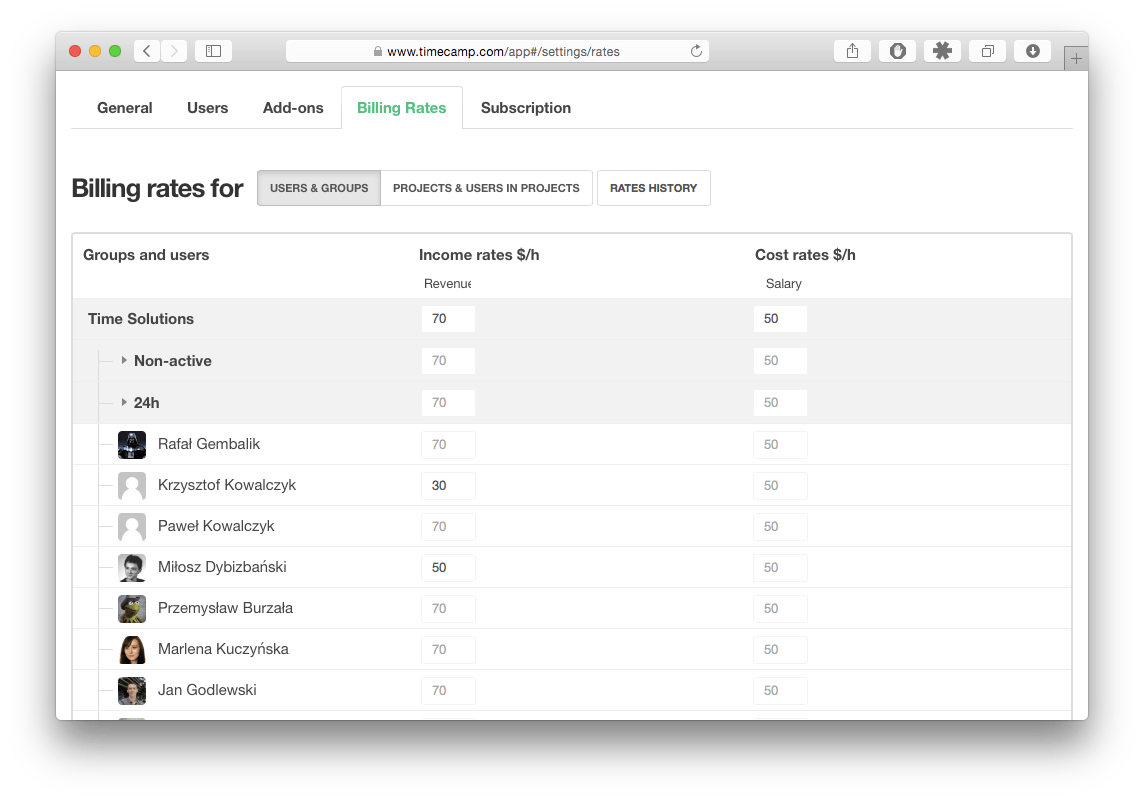 Custom Table (aka Pivot Table)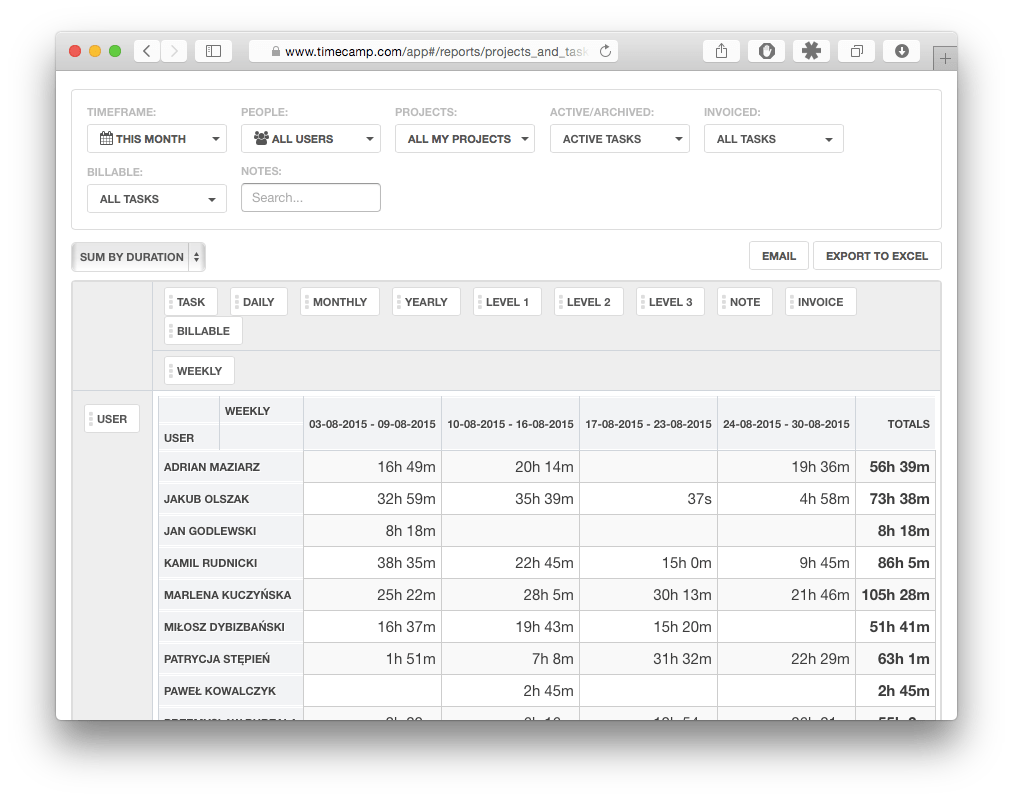 New filters in reports
Now you can filter any time report against billable, invoice and note fields. Now in your timesheet you can put any tag for example #meetings and search against that tag in reports. It gives lot of flexibility when generating reports.
Easier to use task picker
Now it remembers expanded projects and tasks. So every time you want to choose a task from a list it will be quicker to choose your most often selected projects and tasks.
Editing from field when timer is running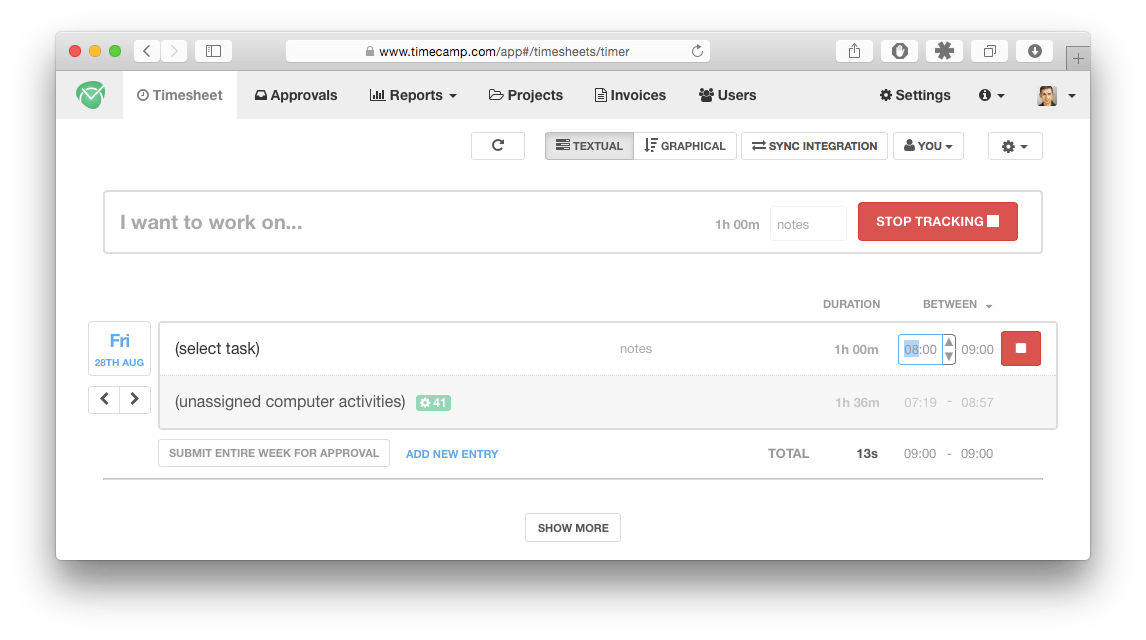 New columns to choose in Attendance report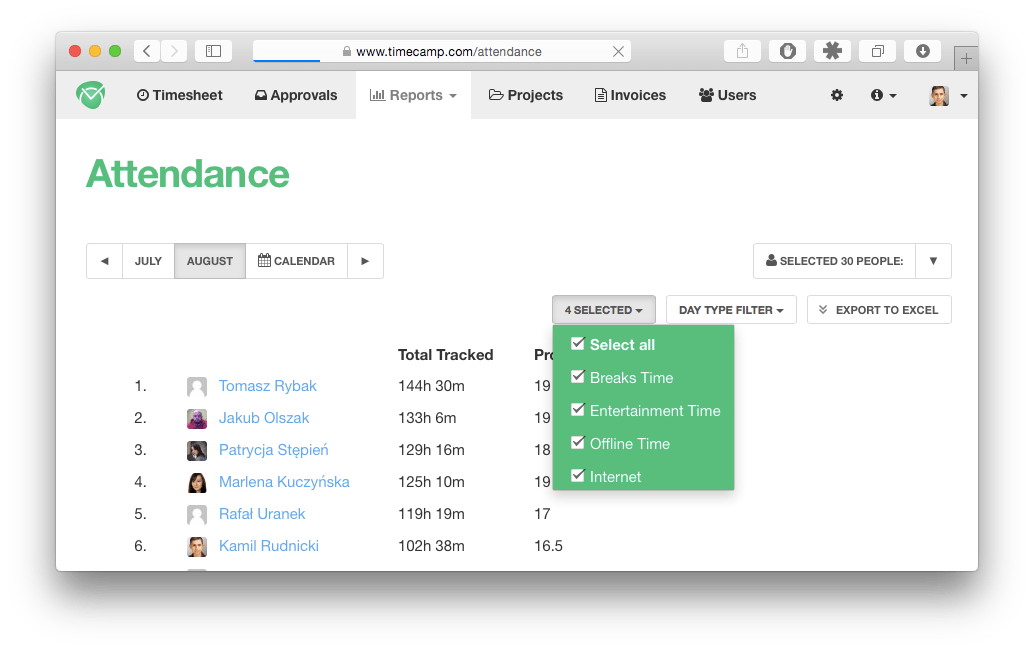 New employees
Rafał and Adrian are our new front end and desktop application engineers.