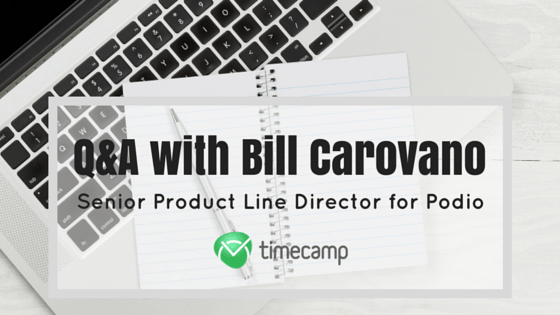 We're really proud of all our integrations! That's why an idea of making small Q&A with our partners has been created.  The first person who shared his thoughts and advice with us has been Bill Carovano, a Senior Product Line Director for Podio at Citrix Systems.
TimeCamp has been integrated with Podio since September 2013.  We are very satisfied by the number of projects which were tracked using Podio and TimeCamp together. Hope there will be more and more of them.
Check how excited we were while announcing Podio Integration!  
At the beginning of 2016 #TimeCampTalk started.
We asked project managers and people connected with work and project management about tools they use while working. And based on our research, Podio is one of the most popular TimeCamp integration.
As they have written on their website, it's:
Customisable work management solution leaders trust and employees love working on!
Check what Bill Carovano said about Podio's history and milestones and what is his advice for beginners!
Paweł Kijko: What caused that you had an idea to create your tool? What is your history?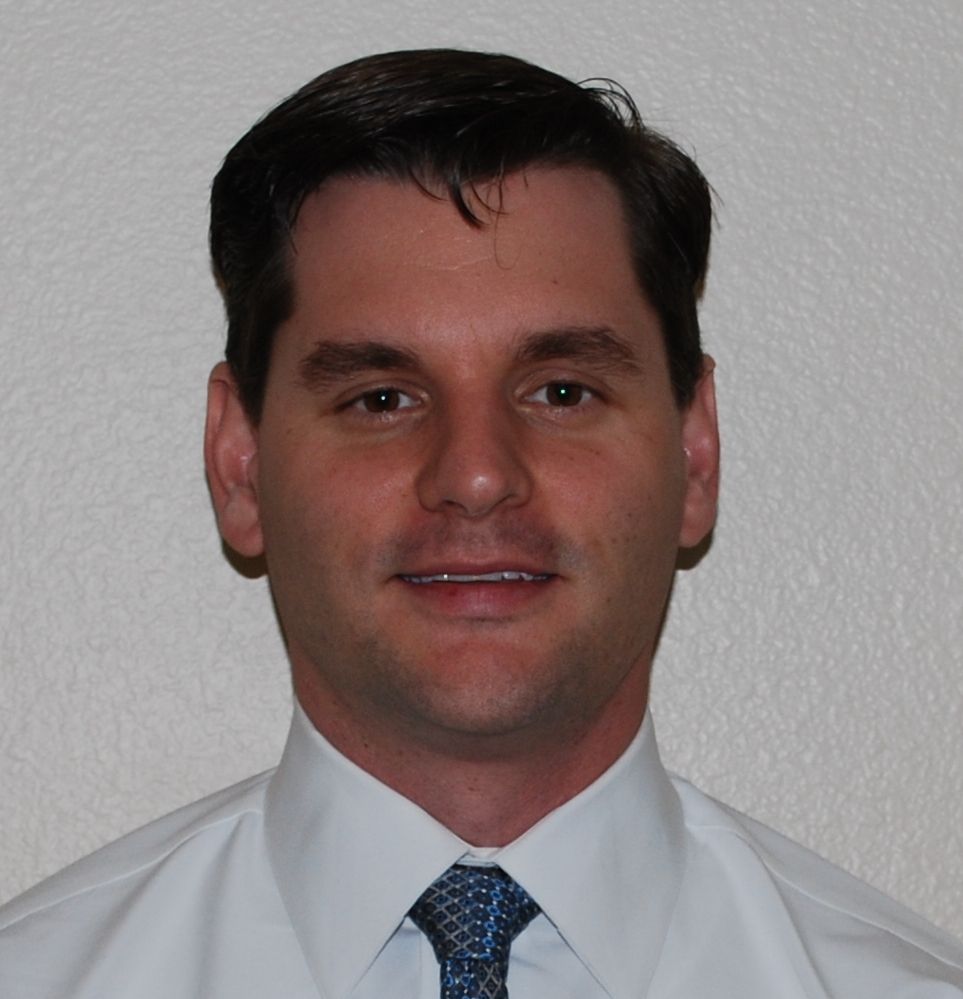 Bill Carovano: Podio was founded on the notion that people should be more empowered to organize their work the way they wanted.  This vision has been realized by thousands of our customers, who structure and drive their collaborative workflows through Podio "Apps" that can be built by anyone–not just software developers.
PK: What was the biggest challenge you have ever faced in the entire development process?  Was is a turning point? Or maybe there was another situation that was worthy of the name?
BC: The biggest challenge has been to transition from a scrappy, independent startup to a profitable, growing, and highly relevant business within a $3B software company.
PK: What is your work culture? What do you mean by this word?
BC: We have a highly collaborative culture and a very flat hierarchy.  The Podio product is the collaboration and workflow platform we use to drive our business.  Podio enables people across different functions to work better together–for example, enabling an engineer to work easily with a customer services employee to address a customer issue, and for others to see and participate in this activity if they have something to offer.  And we don't need horrible, endless email threads to get this done.
PK: What are your favourite work management tools?
BC: Podio, of course!  In addition to Podio we use our own Citrix products including ShareFile and RightSignature.  Microsoft Office and Google Docs are also critical tools for us to get work done.
PK: Do you have any advice for new software companies?
BC: Get your product in front of customers as early as possible.  Customer usage and feedback is by far the most important element in maturing a new software product.
Podio integration with TimeCamp adds the ability to log hours for your tasks and items within the organization. TimeCamp synchronizes tasks and item from your Podio and adds them to the projects in TimeCamp which saves their structure. Then you can count up time spent on each task from Podio in TimeCamp: Knowledge Base: Podio Integration
It's so easy to integrate Podio with TimeCamp!
To make it even easier, a short and fully descriptive video was created: