Case Study: How to increase the number of positive reviews for your start-up
November 26, 2016
by Pawel Kijko
2 comments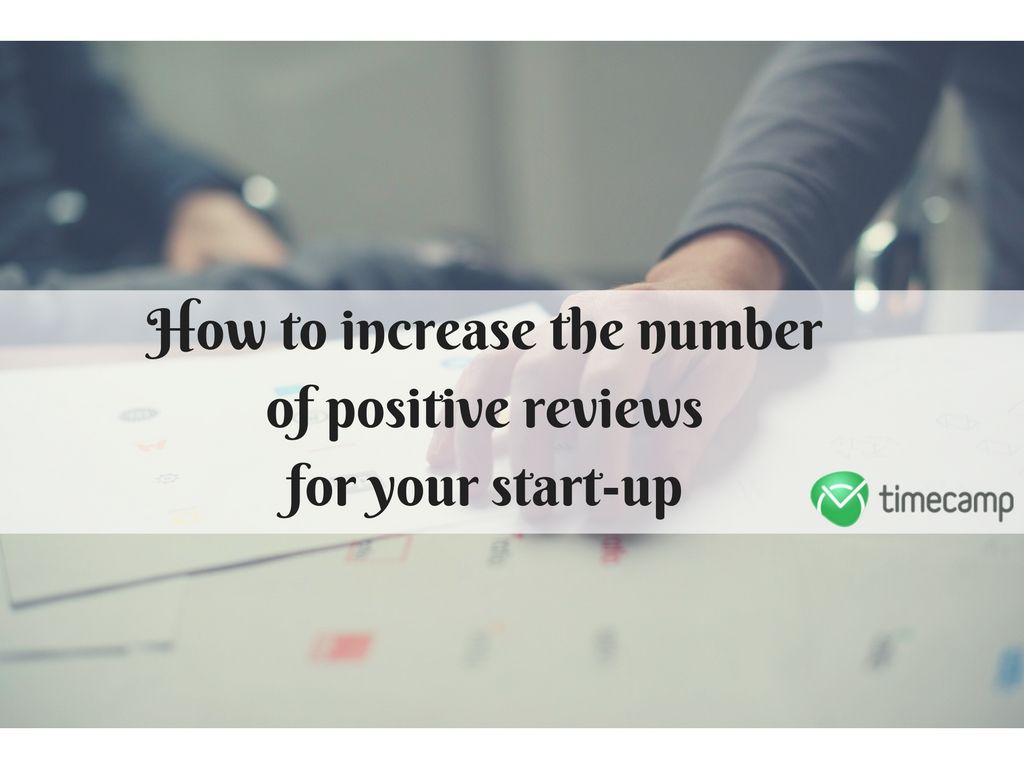 Today we would like to share with you some interesting marketing tips. We are working hard (but smart!) at TimeCamp to make sure that all our clients get the product they need. The more satisfied they are with our software, the better are the reviews they give us.
Many start-ups do not realize how important the reviews can be. Reviews attract clients to our website and encourage them to try the products we offer. Consumer reviews are in the form of several lines of text with a numerical rating (usually in the form of stars) next to them. Often they are the main reason behind the purchase. And it is similar (though the other way around) with the negative reviews – they sometimes are the "be or not to be" for our company. Their impact on our sales is absolutely vital.
We would like to share with you some general marketing ideas that we use at TimeCamp – see what results we achieved and learn from the text:
Why are reviews so important?
Should we worry about negative reviews?
What platforms can be used to review your software?
And a case study: How to write emails to your users to engage them in giving you a review?
We know how essential for one's business reviews can be. That is why we work hard to develop TimeCamp to perfection and receive the highest reviews! Find out what we offer.
Let's focus on the importance of reviews first.
Why are reviews so important?
The online consumer reviews are the main factor in business reputation for quite some time now. The impact they have on brand image is outstanding. It is mostly owed to the popularity of online review websites – Yelp or TripAdvisor are great examples of that, and they are only the tip of the iceberg. The iceberg that has its not-that-small part composed of software reviewing websites so those that interest us.
97% of consumers use online services to check the product before buying it. As you have probably figured out, they read the reviews. Not only can they learn from them how does the product work, but what exactly its features are, how is the customer service, and what is the trustworthiness of the seller.
Should we worry about negative reviews?
Well, it depends, as there are different types of negative reviews. First, there are those from customers frustrated that the product does not work the way they would lie it to, or they can't figure out how to properly use it. Perhaps they have some drastic previous experience with customer support, or they do not use one at all, and the review is just a way to pour out the frustration and grief that accumulated during the wrong use of the product.
Those are the hardest to solve because usually, they do not provide any substantive information about the client's problem. They are written in the "I do not like it because I don't!" style. All we can do about them is respond in a polite way, offering solution or help. Unfortunately, they often do not respond to our efforts, so there is no possible way to convince them to change the review. If we feel like the review is simply vicious, written only to make us look bad and there are no particular errors described in it, we may try to contact the website administration and ask to have it removed. But this step should be taken only as the last resort when the client does not respond, and the review looks like one described in this paragraph. If we try to delete negative reviews because we don't like them, it will surely backfire on us.
Negative reviews can badly damage the reputation of business. Also, they have a psychological effect on our team. Marketing team worries about how this will affect their lead generation efforts, sales team naturally worries about the sales and executive team about the review itself – "what can we possibly do to take it out?"
However, there are positive outcomes of negative reviews. We should not get discouraged, even if our product has one star out of six (but then we should definitely improve it!) Here are some examples of positive conclusions drawn from negative feedback:
It gives us a better insight of the market that we are trying to "conquer." From a few negative reviews, we can start to judge what will be the reaction of others and adapt/change our product so that it would fit their needs better. We will not be pursuing ineffective leads and therefore, save our sales.
We look more authentic to our potential customers. Of course, we cannot satisfy EVERYONE with the software we offer – the negative feedback is pretty much inevitable. We should definitely react to it, but we may also keep in mind that products that have 100% positive review just seem fishy, and may look suspicious to potential customers. Constructive criticism online proves that we have nothing to hide. Clients tend to trust the reviews more if they are at least a bit mixed.
Our customer service has time to shine! If we know that we hired the right people for the job, that they are trustworthy and have a great approach to a customer, then we won't need to worry. All problems can be solved by the right people!
Buyers tend to check the products with the biggest number of reviews first – the more there are, the better because they generate higher conversion rate. However, we should be careful not to have more negative than positive ones. The show-business motto "all publicity is good publicity" does not work very well here.
As you can see "the devil is not as black as he is painted." Negative feedback may have an incredibly positive impact on our business. With the right approach!
4 Ideas to Handle Negative Online Reviews
You put a lot of effort into your business and you expect your customers to be happy. However, the time and money you spend on generating sales may become futile if just a few people have a negative experience. Negative reviews have a large impact on your brand and the online world is not sympathetic.
According to data compiled for a new infographic by Website Builder about 90% of consumers check online reviews before using a business and even a single negative review can reduce your ability to convert. It's wise to have an action plan to deal with negative reviews, as all businesses will experience at least one at some point along the line.
#1 Keep your personal emotions away
Reading the review of an angry, disgruntled and unsatisfied customer can be heartbreaking, especially if you feel you did everything you could at the time. It is also frustrating because you know it will turn others away. You may want to react with emotion when someone writes something bad about your business, but you must understand that often customers leave such comments because they don't get what they want from your product or service and you need to address that.
#2 Reach out quickly
When your business receives a bad review, you will be tempted to ignore or get defensive. Both these strategies won't help you to build a positive image among other consumers. Research shows that responding competently to bad reviews within 48 hours can be effective in changing the consumer's mind. Instead of defending your business, acknowledge the opinion of your customer and ask them what can be done. Consumers who know that you are willing to make things right will give you a second chance.
#3 Send public and private messages
There are numerous review websites and social media platforms where businesses are reviewed. When you receive a negative review, apologize for the bad experience even when you are not in the wrong. Also, you should reach out to the customer privately and offer a solution for their problem. Sometimes, all that is needed to change a negative review is a personal communication from the support team. Public communications are also good because they show other consumers that you are professional and willing to address any concerns.
#4 Try to get a lot of reviews
A constructive way to counter the effect of a negative review is to drown it out with more positive reviews. Removing a negative feedback from your website will not always benefit you. Internet users are smart enough to understand that all positive reviews are probably fake or modified. Many consumers who leave a negative review will be willing to make changes to it if you show genuine concern. About 10 negative reviews amidst 100 positive reviews will only help you to increase brand awareness.
The right way to deal with negative reviews is to listen, empathize and apologize for the bad experience. To move on, you have to resolve the underlying problem quickly and provide a better service or product for the other customers. With the right approach, you can foster a much stronger relationship with consumers who left negative reviews for your business.
Now it's time to present some major online review websites that we should keep an eye on!
A significant number of clients first check this website before buying software online. It contains almost 120.000 business software reviews – make sure yours is present among them! Companies are reviewed on a five-star scale – they cover practically every aspect of the software, from setup to security and support. Other users may upvote and downvote the reviews.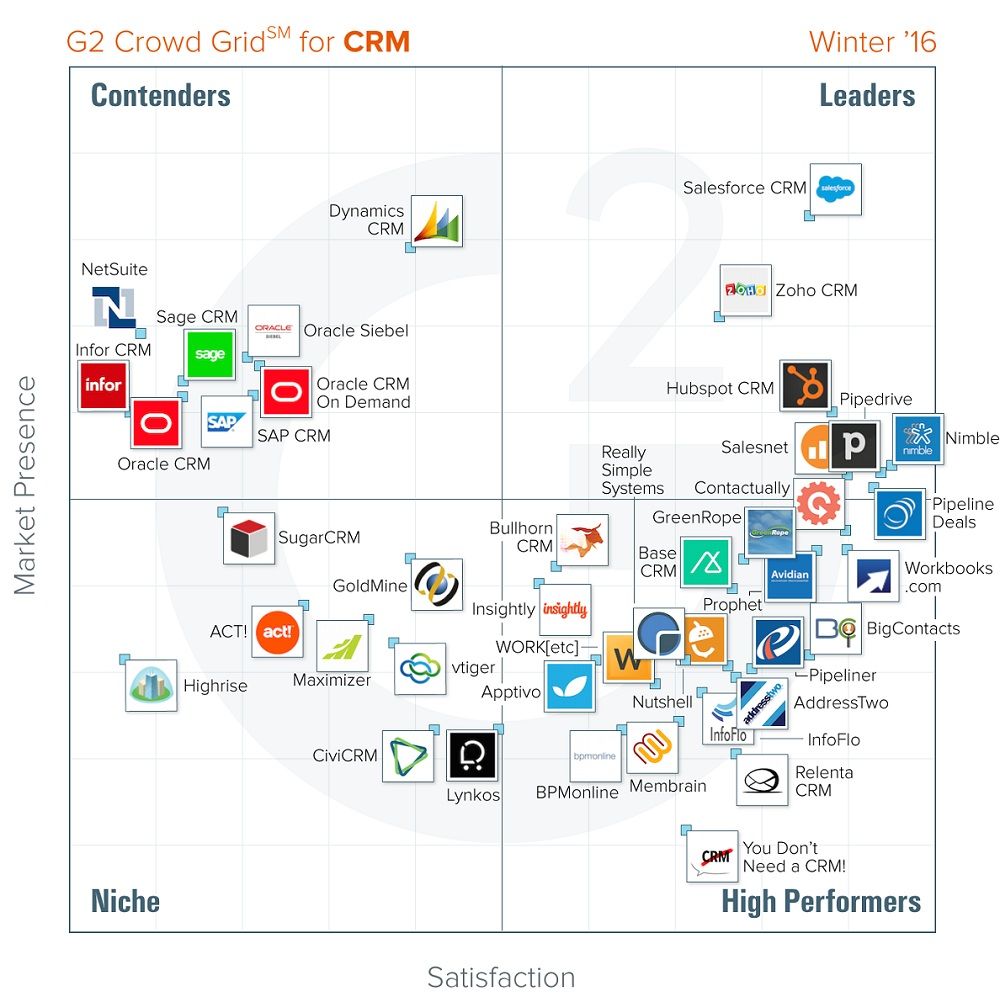 Not as popular as G2 but not that far behind. TrustRadius contains more than 56.000 reviews and is visited by over 370.000 buyers each month. The reviews are authenticated via LinkedIn so everyone can be sure that they were written by real people =] However, they can still be anonymous. It allows you to respond to reviews and provides additional lead generation services.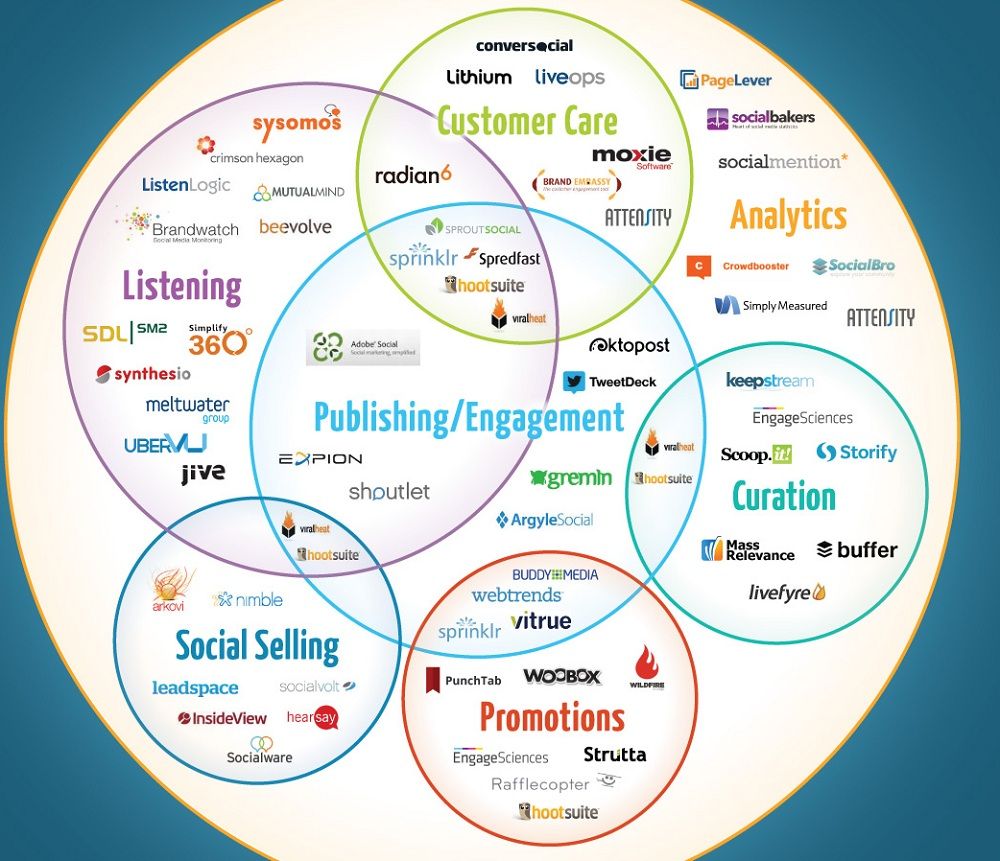 Another website with reviews based on a five-star rating system – the reviews are sorted into the most helpful positive ones and most helpful negative ones (therefore eliminating the risk of our brand being damaged by haters and reducing the impact of paid reviews on brand's name.) Users can filter the reviews by rating, date, and helpfulness, as well as check the number of downloads.
This review platform gathers all the most important facts, opinions, and features of the particular software in one place. It is also one of the first results offered by search engines when one is looking for a products' review. All the user ratings, positive and negative comments, a detailed description of a product and its pricing displayed in a neat, accessible way are undoubtedly helpful even for the most demanding users.
Check out our article about this platform where you will find the thorough description of website features and an interview with its creator. Also, here is a review of our software on FinancesOnline.
Another important review platforms with more than 300 categories to choose from. It is visited by approximately 2 millions of customers each year. Our software may fit into more than one category and become most popular in every of them! On Capterra you can trust to find an unbiased advice and receive personalized matches.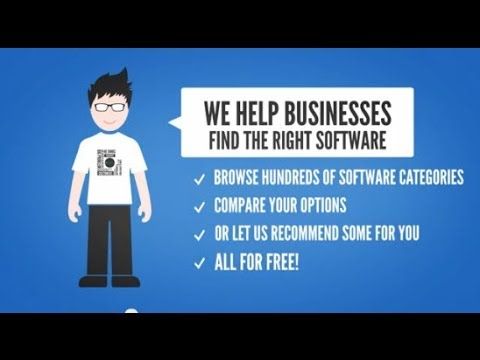 We are very proud of our score on Capterra. It's a great motivation to know that so many customers have found our product useful and helpful.
Case Study
Our goal was to receive positive reviews from users that actively use our software and have confirmed it in our internal test. We were also counting on ideas and clues about possible changes and bug fixes. We decided to write an email, asking them to give us a score and opinion on an online review platform. The most important factors in mailings are:
Open Rate (the number of times the email was opened) – Here, the most important are the name of an email, time of sending, and the sender's name.
CTR (Click Through Rate, the number of clicks on the link attached in the email) – we were linking to a particular platform.
The number of reviews that customers gave us
We had to prepare our message, focusing on particular aspects of it:
How should the content look like – should it be intriguing, funny, more or less descriptive, etc.
Who should be the sender – The CEO, CMO, support, or perhaps just a name.
Where to place the link and how should it look like – with paragraphs, in bold print, italics, shorter or longer?
The first mailing was sent on Thursday. We used A/B tests in the title, comparing the "Acknowledgments" with "TimeCamp Review – A Huge Favor," we put the "TimeCamp Team" as the sender's name and used bold letters for the most important request in the email.
Here's how it looked like: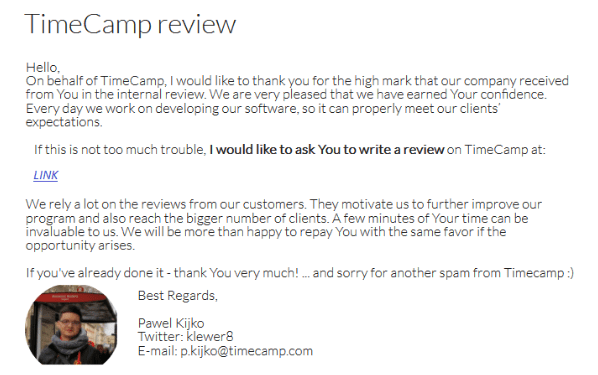 We organized the second mailing after one month. It was sent on Wednesday, signed by Pawel Kijko – the person on the photo who also signed the message. We applied different variants of the title – "TimeCamp review – A Huge Favor" and "TimeCamp Review ✌." The content has been considerably shortened.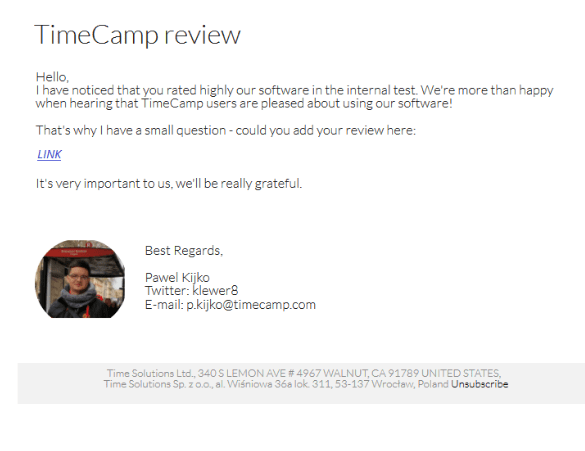 Although the two email did not differ much and the title had an identical variant, it turned out that the effectiveness of them considerably varied. For the first message, the results were as follows: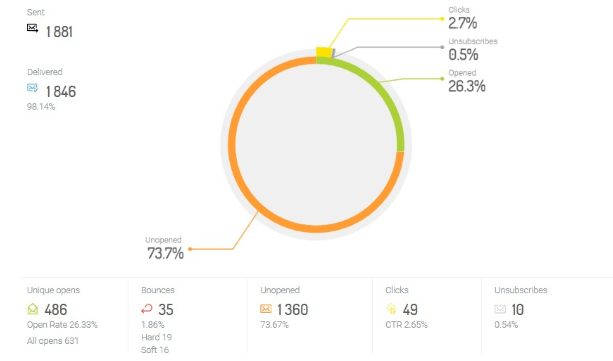 CTR remained at 2.65% with 26.33% Open Rate. We were not satisfied with the results. Together, we believed that we could do much better with a different approach. Hence the change of the title (replacing imprecise "Acknowledgments," to one more defining the content – "TimeCamp Review✌") and the name of the sender (from "TimeCamp Team" to "Pawel Kijko"). The content was shortened and clarified, so it was more straightforward and simple. The results were as follows: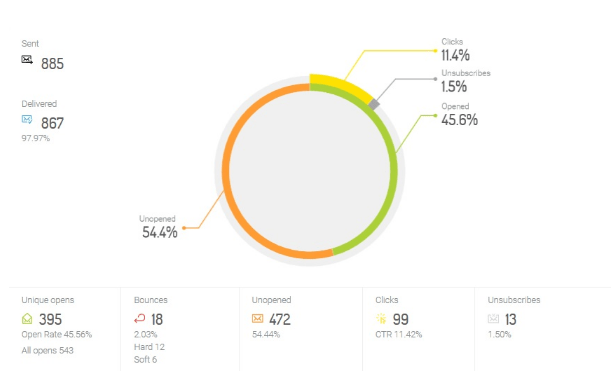 It turned out that we obtained twice as many reviews while sending almost two times fewer emails!
In this case, the Open Rate was 45,56% and CTR 11,42%. To be certain of the results, we repeated the second campaign several times, and the results were quite similar. The subsequent mailings gave more data to analyze, but their outcome was not so clear.
Here is what we have learned (I would like to note that our studies touched upon the subject of receiving more reviews on our software) –
The title should refer to the request.
Mail should not be too long – a glance on it should be enough for the user to know its purpose.
The personally sent email is more effective than the one sent as a general team.
Those are our observations. We hope that you will find them useful. Online marketing is essential in company's success, and reviews are the main part of it. So, do not ignore this topic – respond to them, monitor, check websites, and do not hesitate to ask your clients to write an opinion. But most of all, be sure that your product deserves five stars!
PS. Many thanks for Megan Arevalo from MyBestWebsiteBuilder.org, who contributed the "4 Ideas to Handle Negative Online Reviews" part!