TimeCamp Presents: Great Marketing Tools for Analytics and Attribution
November 3, 2016
by Jakub Szyszka
No comments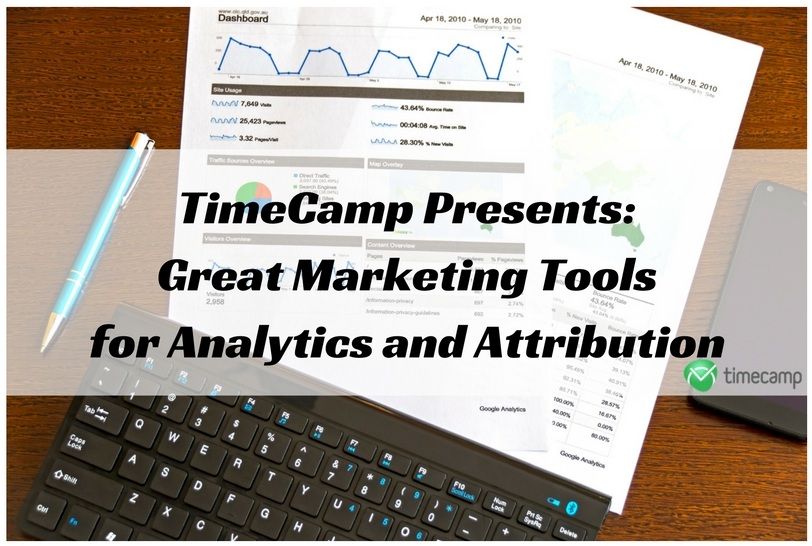 The worlds of project management and marketing are very often interchanging, especially if we work as freelancers. The fact is that market is constantly growing and every business owner is looking for methods to increase the number of visits to the company website because, obviously, it increases the number of new clients.
When the work gets busy enough, our mailboxes and mobile phones are threatening to explode with the amount of data they receive. Of course, we may hire professional marketers to manage the work, but it may be hard to find the budget for that. And after all, the professionals also use the software that helps them organize their work properly.
That's why we encourage everyone to try the marketing tools from our list. You do not have to be an expert to use them, and the results may really surprise you. The analytics is essential when it comes to internet marketing. TimeCamp presents the list of 10 marketing tools for that purpose. Do not be afraid to at least give them a close inspection!
Check out our previous post about software for Social Media Management
Whichever software you decide to use for marketing purposes, it is always recommended to also use one for time tracking and invoicing to improve your efficiency in the business. Try TimeCamp, the best time tracking software on the market. Sign up for free.
Clicktale is a website analytics software that focuses on providing the best user behavior analysis. Use it to receive updates about the current situation at your website. Whatever happens there, Clicktale informs you about it. It can be used by freelancers, as well as by small and large enterprises. It is quite renowned in the business, and there is no surprise in that – Clicktale has optimized over 20.000 websites across the globe.
This is a highly interactive software with features like heat maps, analytics integrations, session replays, reporting, or conversion analytics. Clicktale offers solutions for practically every industry, providing the most relevant information about the customers. You can use the testing services to prepare your website, and the simple user interface allows you to create events with just a few clicks. This tool is rather simple, so you don't have to be an expert to use it.
Growth marketers, product managers, and data analysts use Indicative to optimize customer conversion, engagement, and retention. It provides an in-depth and detailed analysis from many different sources. The information it gathers is synthesized into a complete view of customer's behavior, giving you the means to develop your website and build a larger customer base.
Indicative identifies your most valuable customers and gives you advice on how to keep them. It helps you discover the actions that you need to take to convert and engage your customers and understand how customers are interacting with different sets of features. The united view it presents enables you to easily figure out the best approach towards your clients.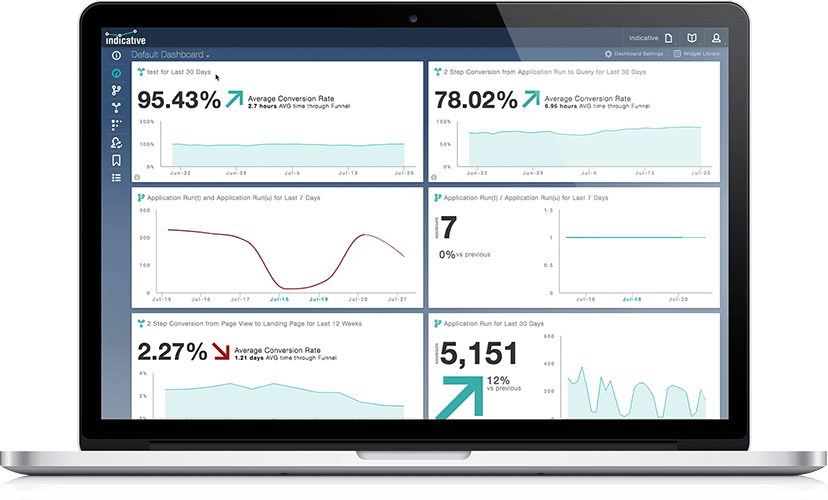 Platform for marketing, sales, and support. With it, you can build products, close deals, and attract customers. The GoSquared dashboard is always monitoring your website in real-time, so you can monitor all the movement that goes through it and adapt to your clients' needs.
GoSquared is used for analytics by over 60.000 websites around the world. It offers features like instant notifications via email or Slack, or timeline that lets you spot all the traffic spikes, blips, and downtime. What is more, you can instantly see when sites are sending you traffic, so you can immediately respond to a Tweet, blog post, or just a comment.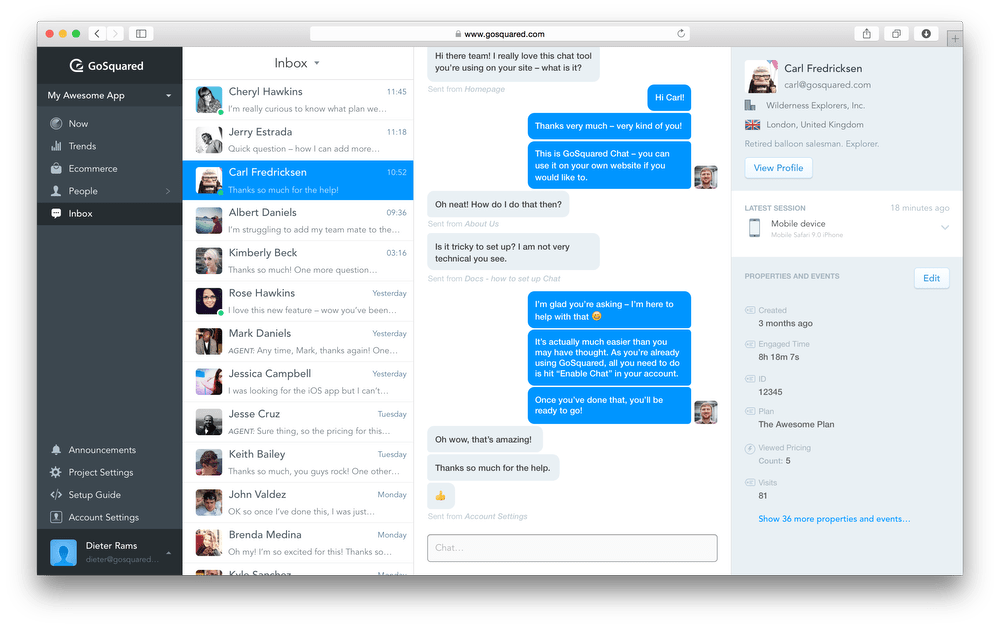 A web-based application that will help you analyze and improve the ROI from your online marketing activities. With CAKE you can identify top and under-performing channels through data comparison and visualization. It also offers multi-channel tracking, giving you the insight into the traffic driven by digital marketing channels, including search, display, email, social, mobile, video, direct and shopping.
The well-designed interface allows you to track and manage tasks and actions, customize reports, share your thoughts with your team, and create calculations for each report. This tool helps you understand every level of e-commerce campaign.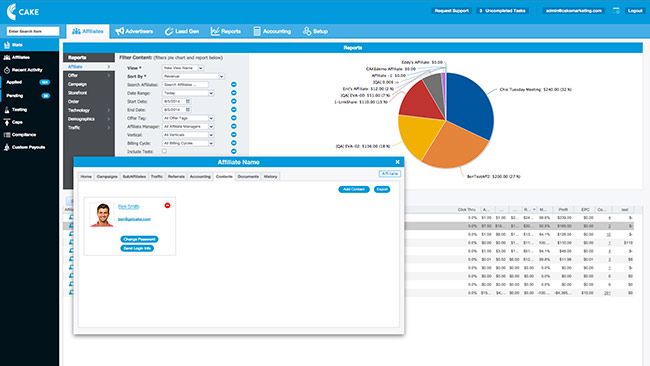 One of the most popular AIM (Artificial Intelligence Marketing) platform that empowers marketers to accelerate conversions and optimizes revenue generation. Use it to identify your most powerful traffic drivers, improve underperforming relationships, outmaneuver competition, allocate budget, improve forecasting accuracy, and many, many more.
Demand Jump optimizes search by identifying the most powerful search terms to drive traffic and determining new keywords from actual customer behavior. It also provides you with instructions on how to master the engaging content – what to write about, when to write it and where to syndicate. Amazing and very "intelligent" for software.
Bitly is designed to optimize links. It helps in centralizing article-level analytics for all the content that is on your site.
If offers branded links, mobile deep linking, and omnichannel campaign tracking.
You can shorten, brand and optimize your links across devices and channels. What is more, from one location you can track individual link analytics, gather audience intelligence, and measure campaign performance.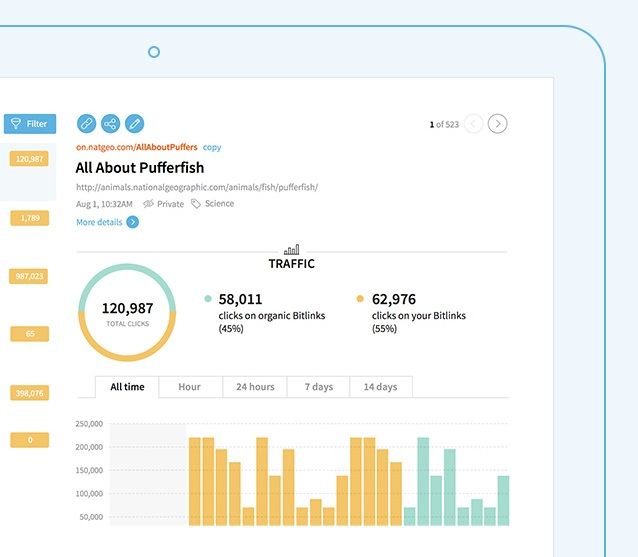 The world's most popular freemium web analytics service – hundreds of thousand of companies all around the world use it. It offers a variety of premium analytical features both for regular and mobile users. Its main asset is that it works with Google Analytics tracking codes – when users browse the website, the code is automatically loaded, and it gathers the important data from the browser. Google Analytics offers a lifetime free plan for individuals and small businesses. It would be a shame not to use this one.
The Hive Marketing Cloud is the complete platform for managing customers' visits. It helps organizations identify, manage, and grow customer lifetime value. Use it to understand customer's behavior and increase sales.
Marketers can visually explore their data and unify it to create customer touch points. Hive Marketing Cloud delivers to marketers all the functionality of an enterprise marketing solution, encouraging team productivity, reducing costs and increasing capability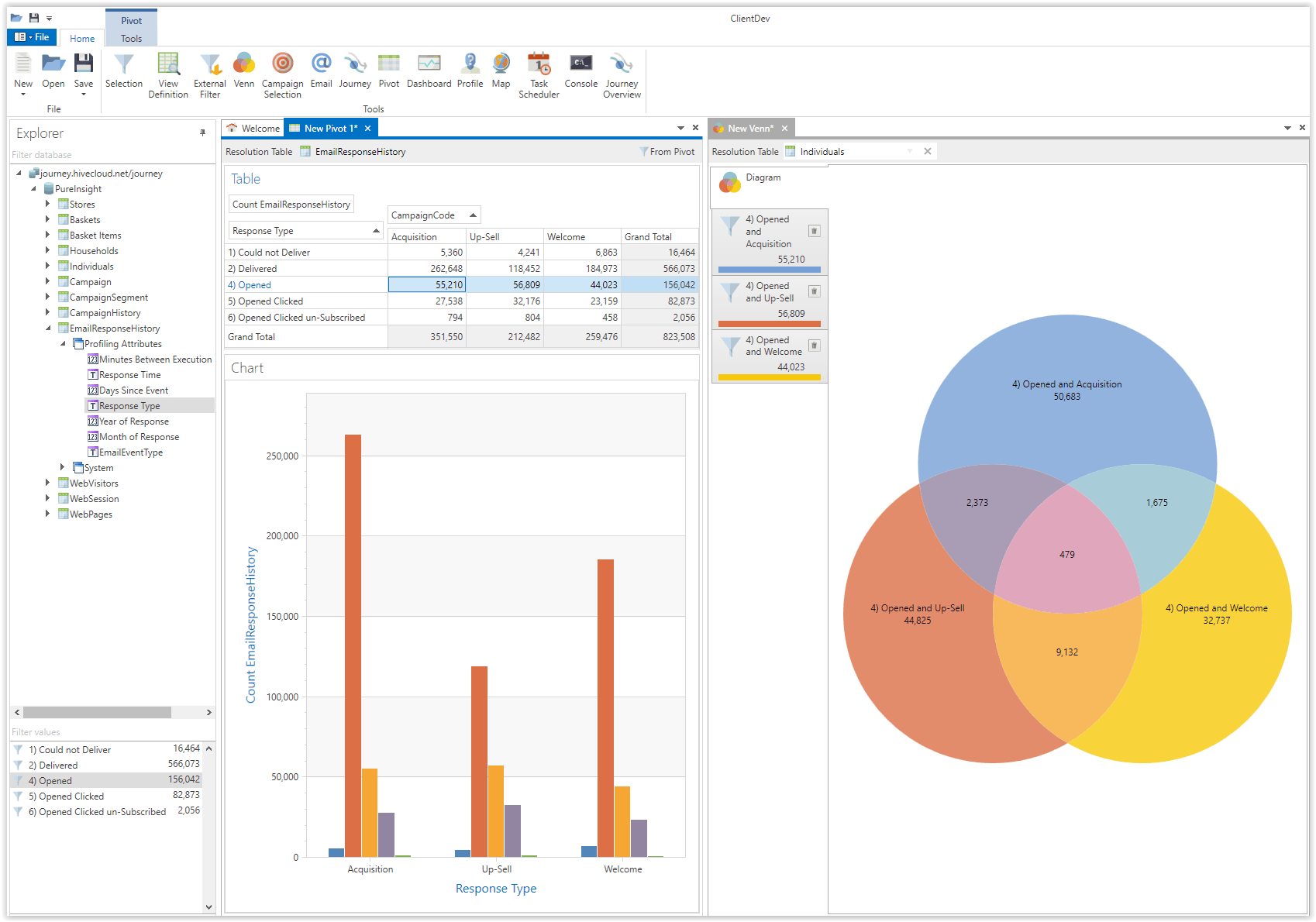 9. Conversion Logic
This software provides actionable attribution insights for performance and brand marketers. Marketers use it to increase media efficiency, identify areas of scale, and enhance customer targeting.
Conversion Logic offers features like an easy to use, intuitive user interface with in-flight optimization. It is a solid tool that will definitely help you in your strategic and tactical marketing planning and budgeting.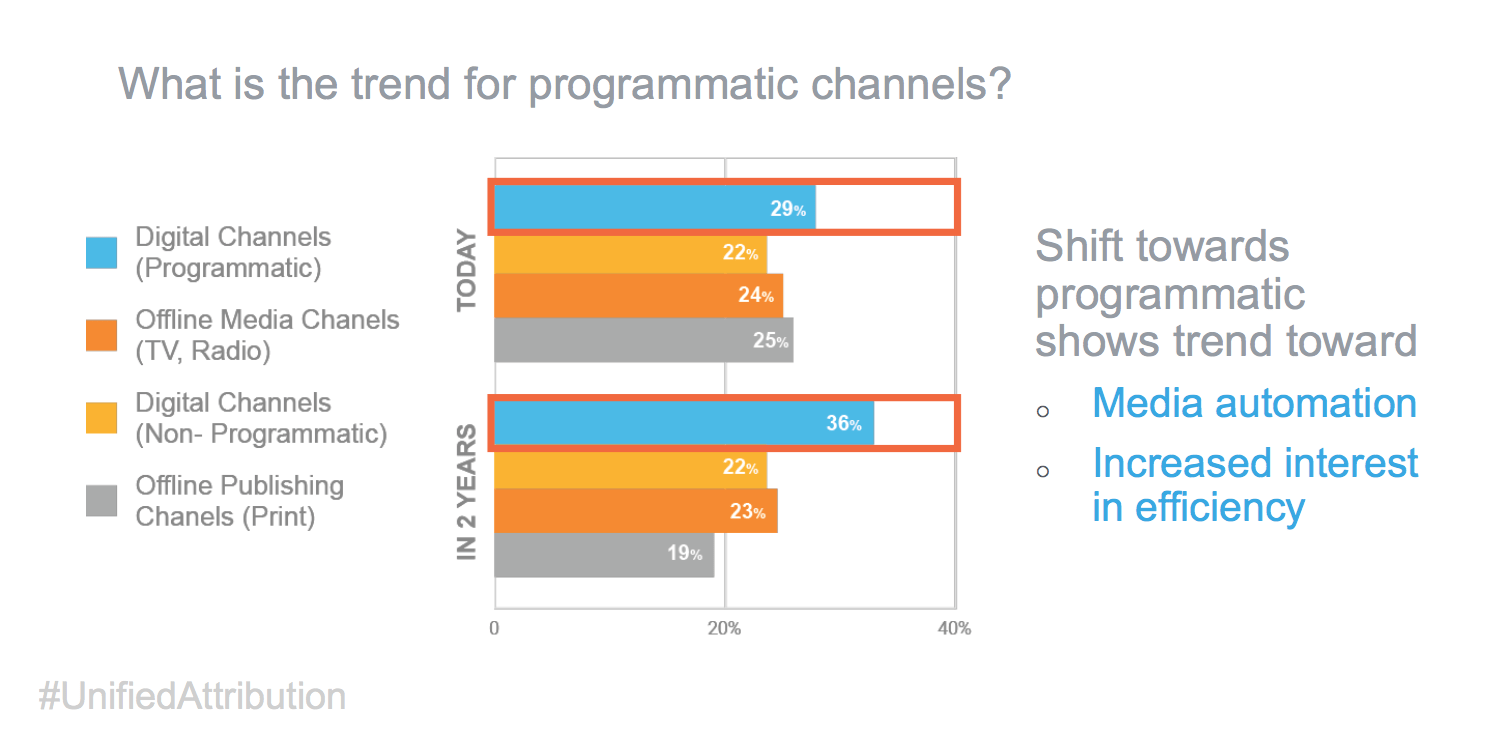 Last but definitely not least. It is a powerful platform that lets users monitor all the elements significant to the success of their business. You can use it to create marketing strategies, as well as to improve existing marketing practices.
It offers features like visitor behavior tracking, audience segmentation, action triggers, A/B testing, revenue reporting, and more. Kissmetrics' structure is designed to focus on people, providing you with useful suggestions and interpretations.