Improve Your Business With TimeCamp – Case Study!
September 4, 2017
by Jakub Szyszka
No comments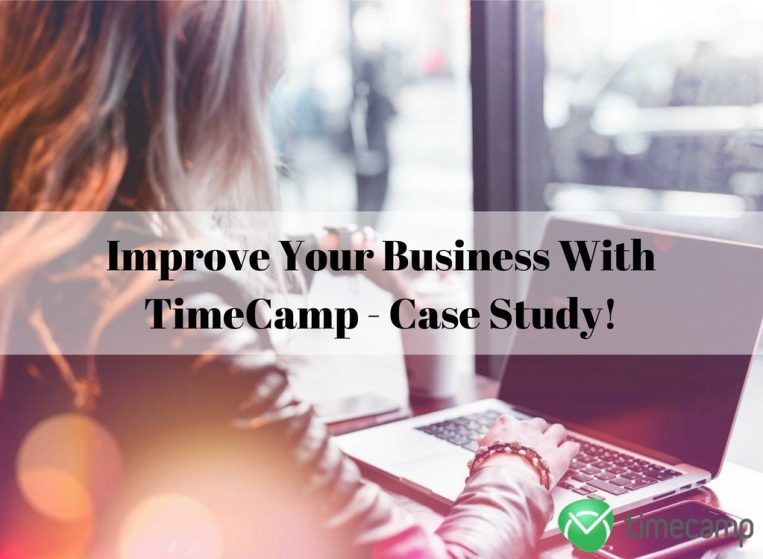 Freelancers tend to suffer from problems connected with time management. When you work alone and provide your services online to many clients, there's a lot to be worrying about. The amount of time you work has to be correctly divided between projects and tasks to make sure that you complete everything before the deadline. What's more, if you are paid by the hour, you need a proof of how long have you been working on the task, so the client will pay you exactly what you deserved.
Read more: How to be on top of business trends? 
Another problem the freelancers face is the price list for their services. Establishing one and keeping to it is an obstacle that not everyone knows how to deal with. In our post from the last week, we have discussed the issues with proper pricing, and how to deal with them. You can search there for tips if you also find it difficult to set the right price for your services.
How Can TimeCamp Help?
Let's focus on the desktop app, as it is our primary task and time management designed especially to make work more organized, quicker, and easier. It tracks the time spent working and sends the data to the server on a regular basis (about every 5 minutes.) You can use the gathered data to generate multiple reports concerning the use of your computer – the apps used, websites visited, efficiency level and more.
The desktop app can be set to either work in a manual or automatic mode. Whichever you choose, you won't have to worry about filling the timesheets anymore. The default, manual mode, works almost like the timesheet's timer. You can select task from the app's context menu or task widget, click on the 'Start a Task' option, and that's it – you are tracking your time 😉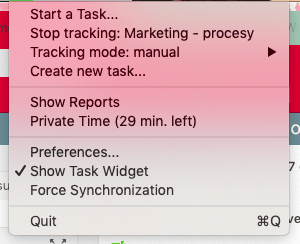 It's just getting easier now – the task selection panel will appear in front of you, and you will be able to click the desired task or create a new one.
All the tracked time appears on the widget in the lower right corner of your screen, so you are always up to date. You can also click on it and switch to another task, if necessary.

However, there is a way for you to save even more time! TimeCamp offers an automatic mode that switches between tasks basing on the keywords. For example – names of the files that you open. Also, application names, URL addresses, and window titles. You can switch between the modes in the application's context menu or by clicking the M/A letters on your desktop widget.
Our app is going to track and register your computer activities. If you have the keywords correctly defined, each activity will be properly assigned to the right project. You can also do this manually. More here.
Looking for the best price time tracking? Check out TimeCamp!
Benefits in Practice – Case Study
TimeCamp desktop time tracker was installed on thousands of various devices, and our clients appreciate its effectiveness. Some time ago we were presenting some evidence gathered from different clients. We have shown how the implementation of automatic Time Tracking software in the company helped to improve the team's effectiveness and efficiency, and the project budgeting.
But why is it helpful? Well, the use of TimeCamp can help you boost your productivity, giving you an upper hand on the market. You organize your work more easily by adding to the interface as many tasks and projects as you wish. Now, whenever you feel like doing one of them, you just choose it from the list or leave it to the intelligent system that assigns tasks by keywords. TimeCamp will track the time of your activities and you will receive a detailed graph that you can present to your clients or turn into an invoice to make sure that you are properly paid. In our knowledge base, you will find anything that you need to know about tracking time for your tasks and projects.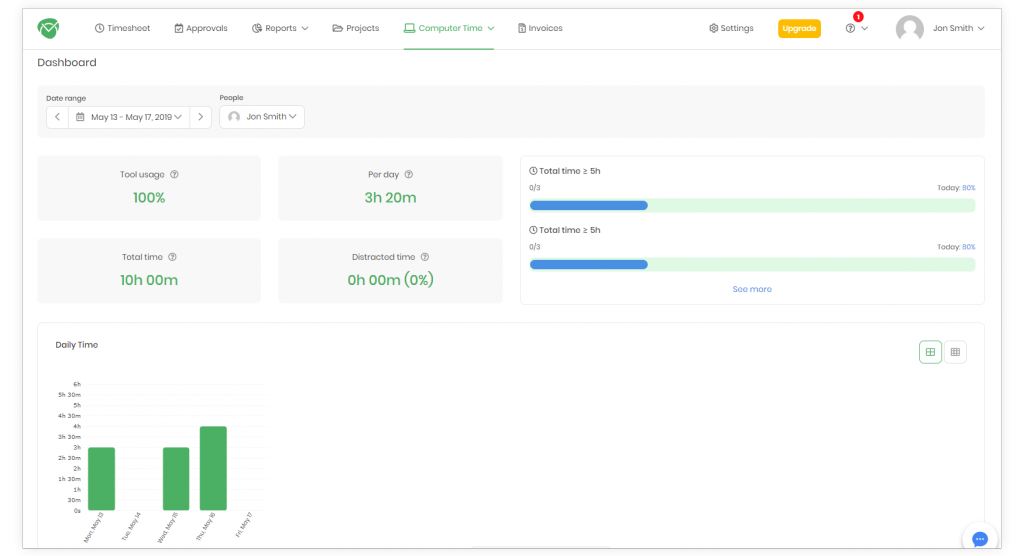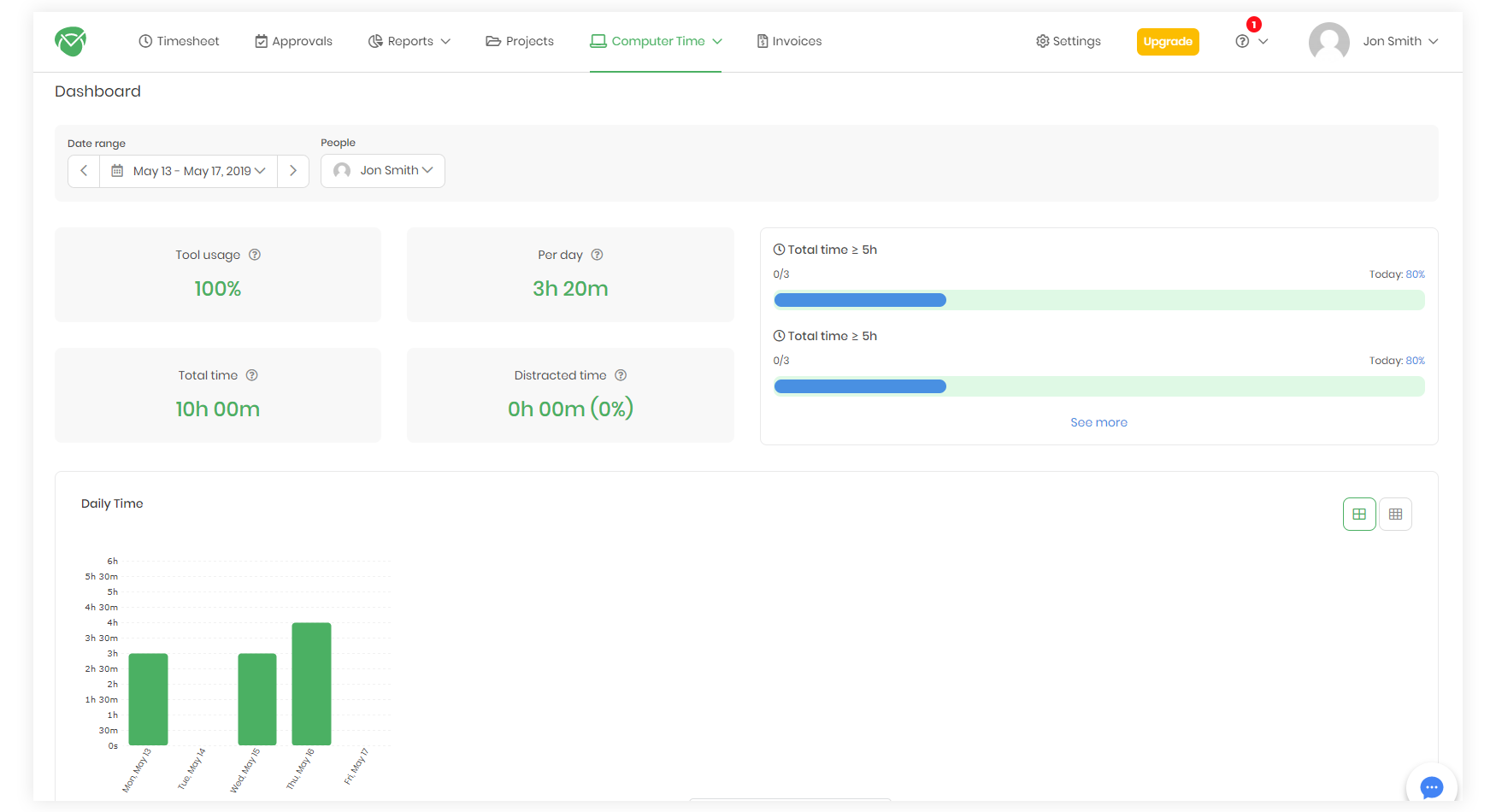 Pricing is a common problem among freelancers but our tool helps to deal with it. We've discussed the ways in which freelancers can manage their budgeting and pricing with the help of TimeCamp.   Now, we can present to you three stories of the people who have put those tips to use, and with the help of TimeCamp, started earning more for their services. Here are three case studies sent by anonymous graphic designers, who decided to use TimeCamp, and it paid off!
Example One
"I am a young freelancer (barely in my 20s') but I have a few years of experience in graphic design and have already done some bigger projects. However, encouraged by my young age, the client tried to force his price for the whole project, which, in my opinion, was much too low. I estimated that completing the task would take approximately 30 hours of my time, and the client's offer would reduce my pay rate to about $11 per hour. My usual price was $30 per hour, so that was way too low. 
I told my client that to create a compelling, meticulous graphics for his project, I'll need about 30 hours of work and that my usual pay rate is $30 per hour. He wasn't very glad about but what helped him change his mind was my proposition, that I will monitor every second of my work and present him a full report after it's done. This way, he will know that I did my best to complete the project he needed and that I was not lying about the required amount of time.  I used TimeCamp's desktop version to set the project and track the time for it, then I sent an invoice and got paid – almost 3 times as much as I was offered at first!"
Example Two
"I had a problem with accounting. I worked a lot for many different clients but many times I had to turn down the offers when clients wanted to pay by the hour. That's because I did not use any software to count the working hours. Also, I thought that it was better to just estimate the value of the project and propose my pay rate. When I started using TimeCamp I set an honest rate for an hour of my work and accepted more offers. Thanks to TimeCamp I started earning more, and it was much easier to keep up with everything, as I automated the tracking process and the tool switched between different projects basing on the keywords."
Example Three
"I worked on a big project, so I kept monitoring my work for my own purposes. I like to keep track of everything I do. After the work was done and I checked the stats for all the work tracked I was a bit shocked – it turned out I highly underestimated the value of my work and was paid way less than I should've been. Well, mistakes happen and I paid dearly for this one (or maybe I wasn't paid enough, to be more precise 😉 Anyway, after working with TimeCamp for some time I gained a lot of knowledge on my working routine and I can now accurately estimate the value of any project, which earns me more money."
Summing Up
The three given examples show different ways in which TimeCamp has helped freelancers with their work – its features can prove to be very useful in everyday work, especially if you have many clients and have to work on different projects. You can give it a try for free, you won't regret it!

Did you know that TechPluto featured us on their website? Read a coverage of TimeCamp here!