How To Stay On Top Of Things?
October 19, 2017
by Kate Borucka
No comments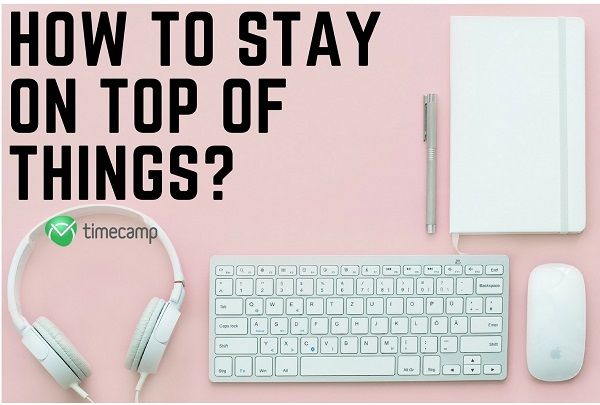 How To Stay On Top Of Things?
Being a product manager is often connected with lots of work, which may not be easy to juggle between different tasks and projects. There is always something to do, someone to talk to, somewhere to go to. And because of all the duties, it may be hard to stay on top of things. Today, TimeCamp presents a short guide on how to stay on top of your work.
Create Your Own System Of Work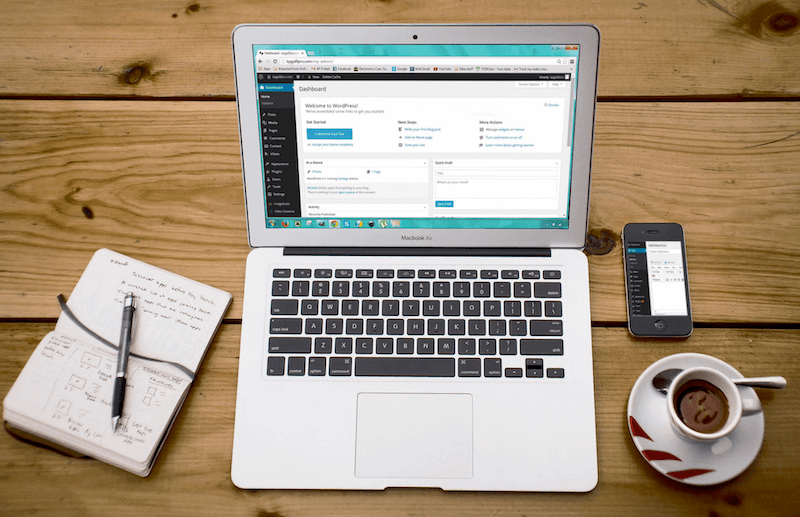 It's important to do things the way you like. Not only for your personal reasons, but also because it boosts your productivity. Creating a system according to which you perform your tasks makes work much easier. You always stay organized and know exactly how things work for you. Everything is clear and that helps you stay on top of things.
Plan Each Day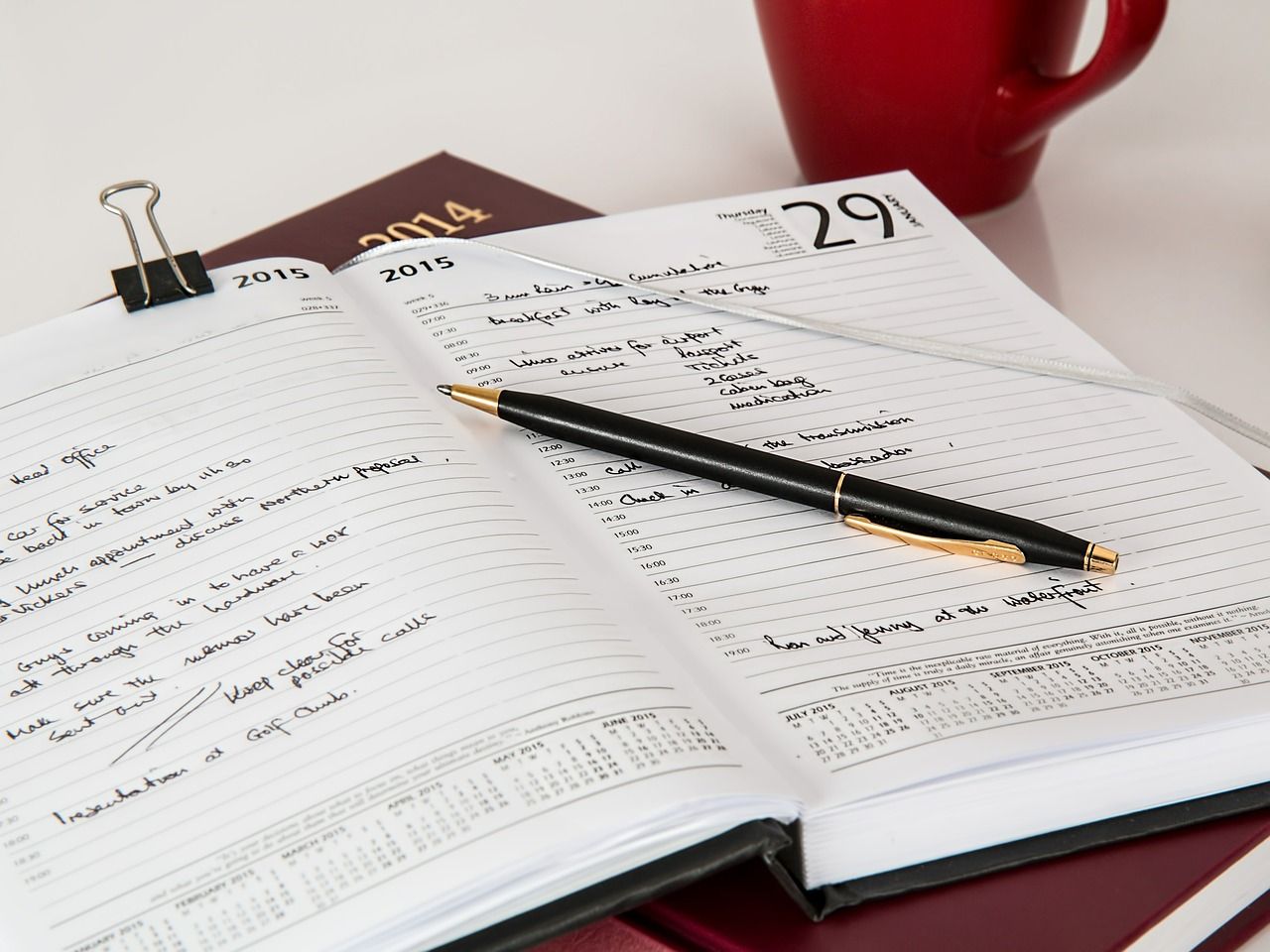 Planning helps you to stay on top of things because you always know what's happening. You know your priorities, deadlines, and important dates. Setting up a plan for the next days or even weeks can prevent you from forgetting about important meetings or deadlines. And if you have the list of things to do for the next day, you're more likely to carry out all your tasks and finish the day successfully!
Limit Checking E-mails
E-mails are an inseparable part of everyone's work. And it's easy to get lost in all the messages. Dev Tanton uses the so-called SOT system to keep his e-mails under control (Stay On Top of your stuff) with two easy steps:
Surrender to your inbox and Outlook task list as your core workflow tool. Create different folders, segregate your e-mails into those that are important and need to be handled immediately, and into those that can wait.
Proactively handle every email that comes into your inbox. Take care of your e-mails, don't let them wait in the inbox and create a mess. Respond to those that are urgent. If there's something more important, do it instead of reading another e-mail on what your friends did last weekend.
Here's a nice guide to the SOT system, which will be beneficiary for your work: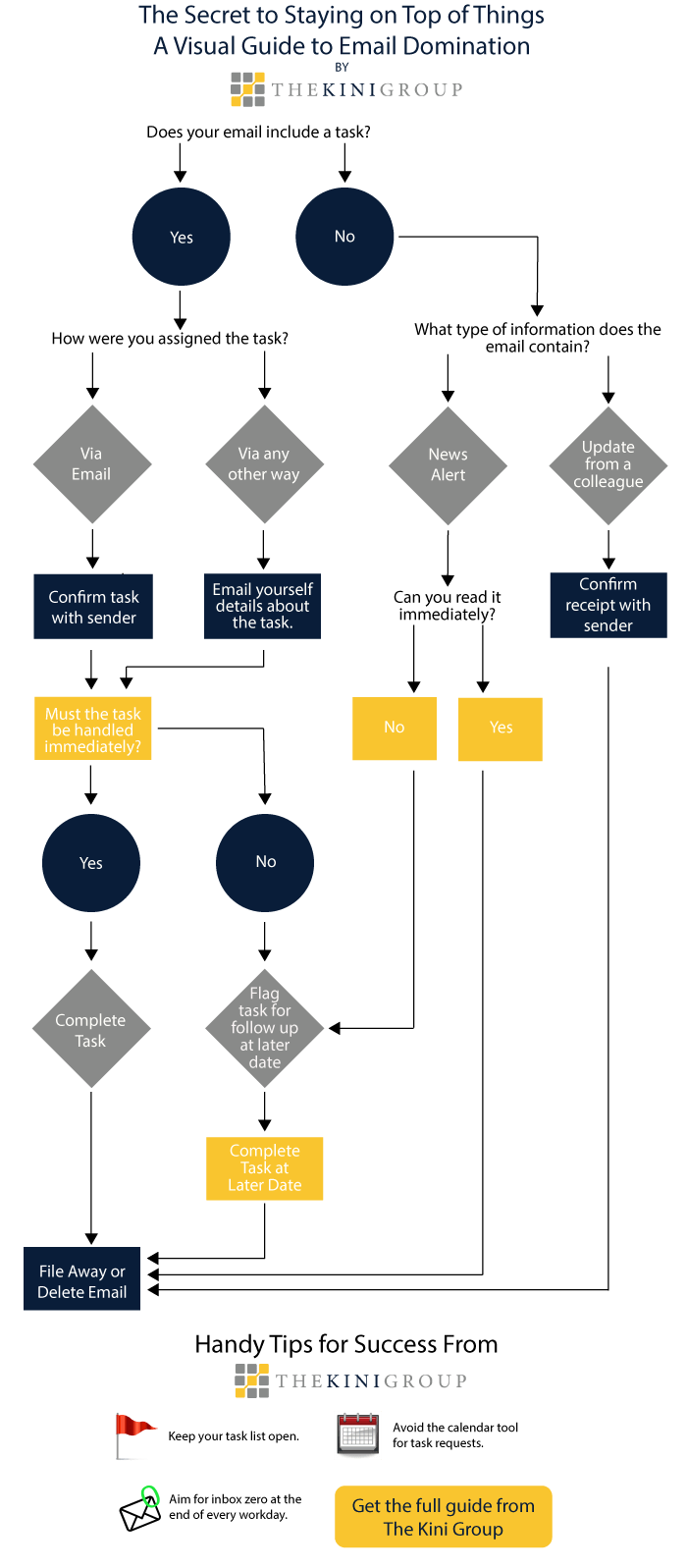 Source: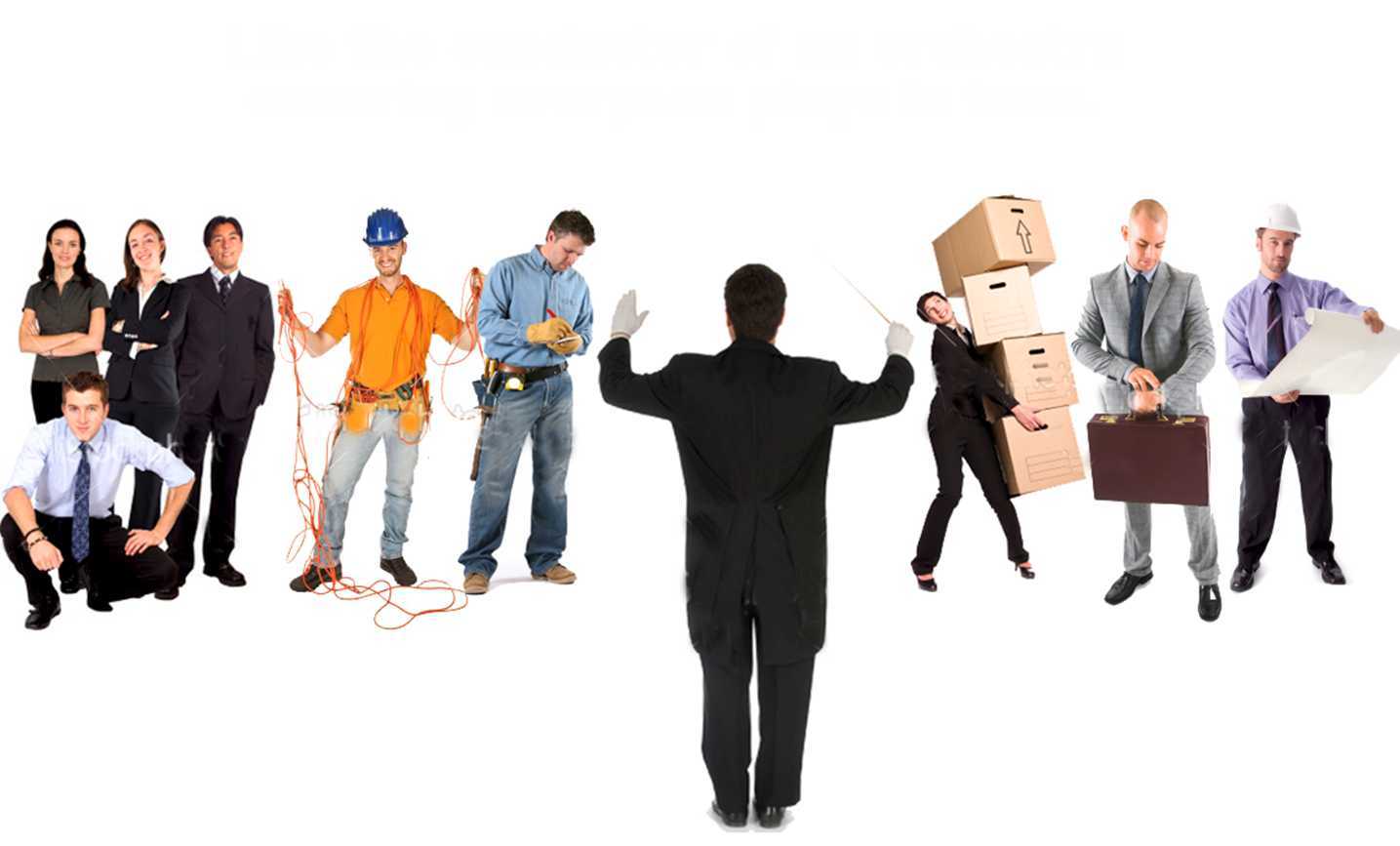 Learn to delegate tasks to others. You're not effective if there are too many things on your head. There are other people who can do certain things better than you. And you won't be able to stay on top if you're overloaded with tasks. Trust your team and see for yourself that delegating tasks can bring benefits.
Keep Personal Dicispline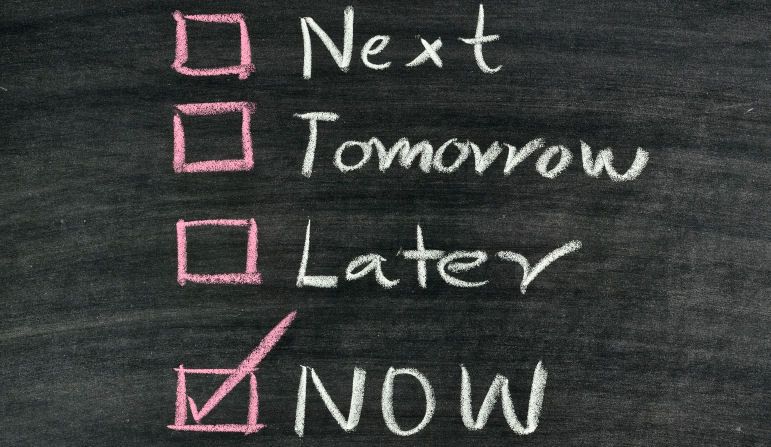 Source: successgrid.net
You can only stay on top of things if you're disciplined. Avoid any distractions, such as checking Facebook, dealing with e-mails when you have more important things to do. Don't procrastinate as it lowers your productivity and you only postpone what has to be done eventually. Create a to-do list and follow it. And after you're done, you can give yourself a break. If you keep control over your actions you'll always know you meet your deadlines and avoid stress at work.
Keep Everything In One Place
If you have a mess at your office, desk, or even computer, it won't help you stay on top of things. Keeping your papers and all other data organized makes it all much easier. If you store documents in one place, you always have access to them. Additionally, you can separate them into different files, or folders when it comes to the computer. Give them names and dates. This will give you a detailed insight into your work.
Use Time Tracking Software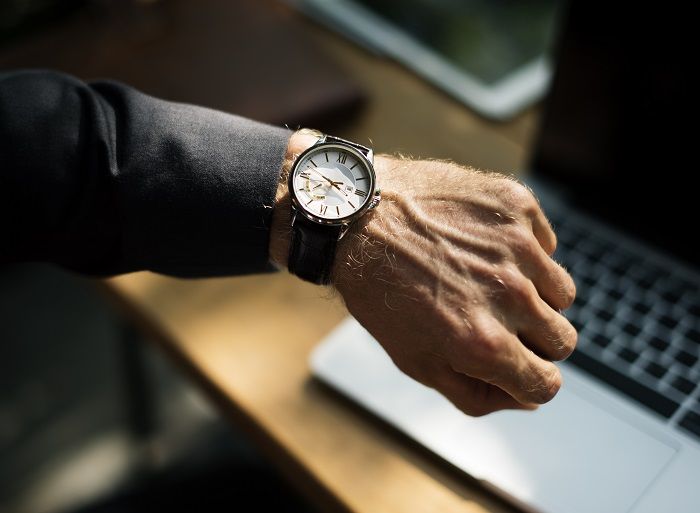 One of the best ways to stay on top of things is to use time tracking software. Mostly because it tracks the time you spend on work and all your computer activities. Thanks to it you have an overview on what exactly you're spending your time at during work. TimeCamp is a great solution not only to track your time but also the time of your employees. With its many features, you can keep a hand on all tasks in one place! It shows productive and unproductive activities – it's helpful in getting rid of distractions. With TimeCamp you can save time and always stay on top of things.
Stay On Top Of Things Every Day
Follow these easy tips and work won't be a problem anymore! You will always know what's happening around. You will boost your productivity and managing time will be easier than ever before.