How To Stay On Top Of Your Work?
October 12, 2017
by Kate Borucka
One comment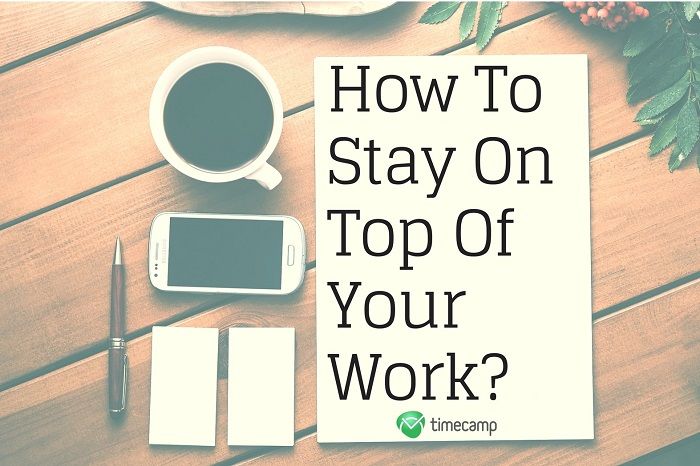 Marketing industry can be demanding when it comes to keeping up with work. And if you're a product manager, you probably know the flaws better than anyone. Staying on top of your work requires following your inner rules and a lot of patience. In today's post, TimeCamp presents ways to always be on top of your work.
How To Stay On Top Of Your Work?
To always be ahead of your work it's good to know your priorities and be able to have insight into the work. In order to do that you need to implement appropriate time management. It's the key to staying on top of your work and not getting lost in all the chaos resulting from too much work. You can achieve accurate time management with the use of special tools. Such tools make the work of a manager much easier. The help to track employees' work hours, supervise all tasks and projects, keep ideas in one place. They make the communication easier and boost productivity. In general, they contribute to the business success.
Today we prepared a short list of tools which can help you stay on top of your work. If you implement them into your business, work will no longer be problematic. Your team will become more effective and it will contribute to the company's success. So here we go!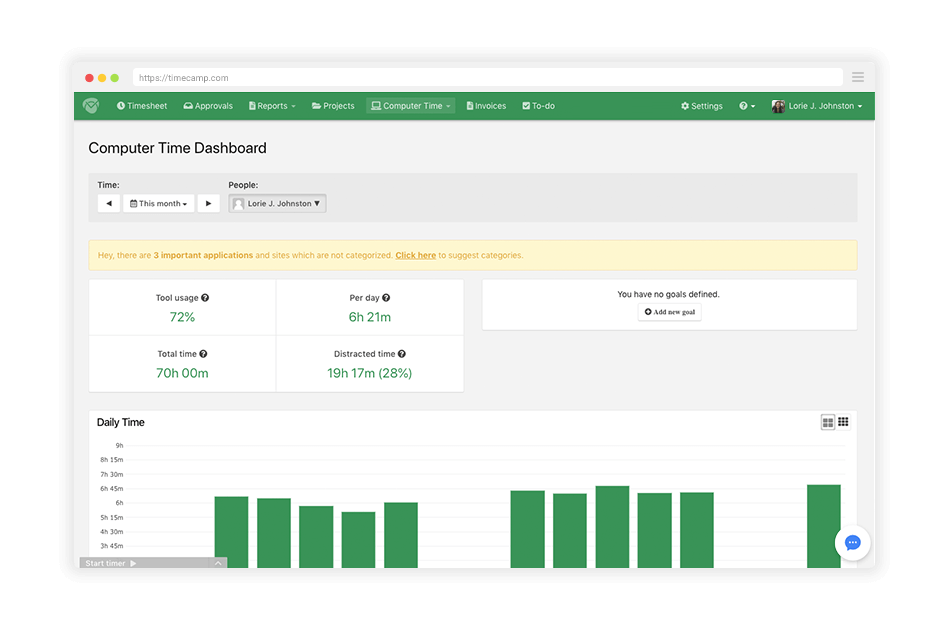 TimeCamp is a work time tracking software which follows every activity of the user. But not only! It offers many features helpful in keeping a hand on the business. First and foremost, thanks to access to reports and timesheets you can check your employees' progress. It makes it easier to manage not only your team but also all their (and yours) tasks and projects. Even if it seems like you're overloaded with them, they're always under control. Moreover, with TimeCamp you can easily manage your invoices and budgeting.
TimeCamp allows you to manage projects based on people, tasks, etc.
It's a great tool to manage your work from one place. And you always have access to it thanks to the mobile version of TimeCamp. It supports all platforms and has many useful integrations.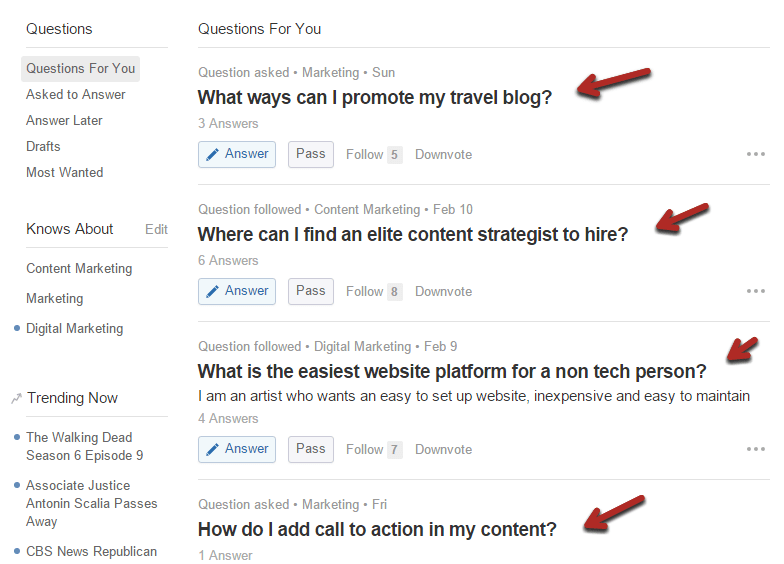 Source: neilpatel.com/blog/9-tools-to-help-you-stay-on-top-of-the-latest-happenings-in-your-industry/
Are you looking for an answer to a question? Do you want what are the users' opinions about your product? Quora is the best place to find it all out.  It's one of the most popular websites where people from all over the world ask and answer questions. And it doesn't matter what subject you're interested in. From ufo's to productivity, you'll find all type of stuff. The website also provides many useful lifehacks and tips which can turn out to be extremely helpful in managing a business. Additionally, you can engage yourself and start answering questions, upvote or downvote answers, follow certain topics or groups. This will help you stay on top of your business and always know what's happening on the market.

Source: neilpatel.com/blog/9-tools-to-help-you-stay-on-top-of-the-latest-happenings-in-your-industry/
Google Trends is a great tool to stay updated with the latest news. It shows the most popular searches from all around the world. You can adjust preferences to what country you want to see the news from and which category.
The great feature is the possibility to monitor your brand, its pitfalls and positive moments. You can use Google Trends to predict what will become popular and what you should avoid. It can serve as a great inspiration for your blog or website's content.
Even if you're good at managing your business, you can always become better. And you can do it with brand24. This tool monitors what is happening with your business. It associates your different customers so that you can reach them easily. Besides, brand24 helps you to improve your bran by showing you the information on customers' disappointment and reactions. The tool enables to introduce changed and improve the negative aspects of your business.
With Slack communication between you and your team can become much faster and effective. The app is available both on mobile and stationary devices. Thus, you always have access to it. Slack allows you to create individual or group conversations, share files, and exchange ideas. With fast and effective communication you can stay on top of your business and have your team under control.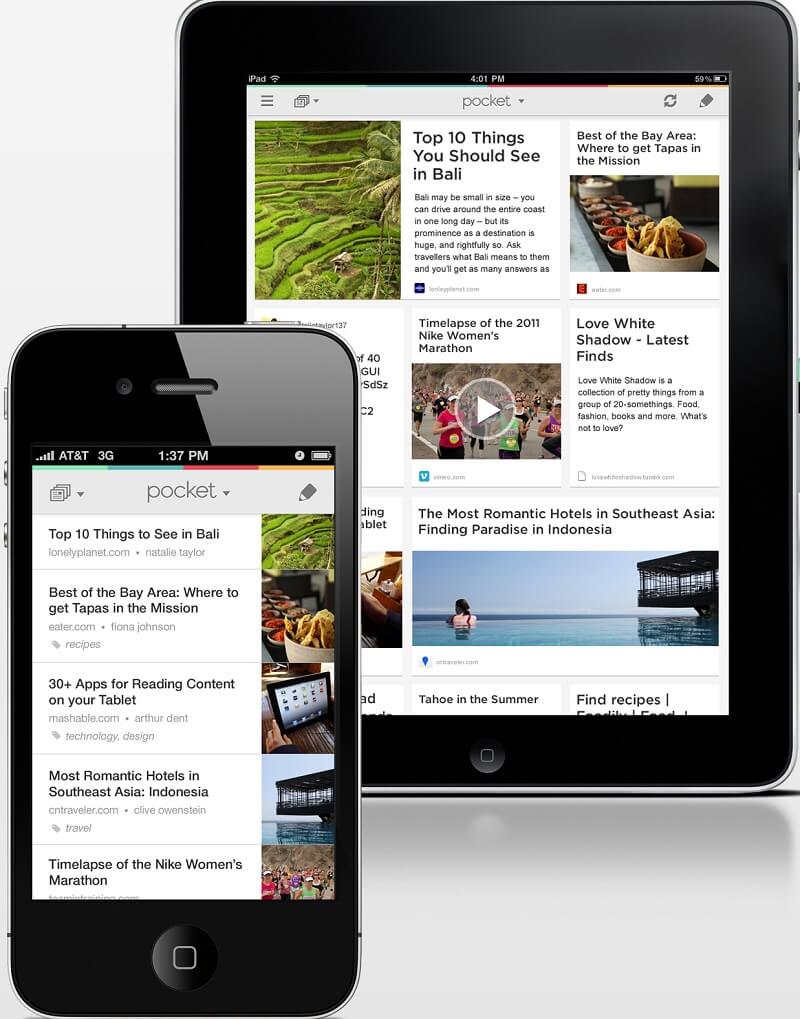 Do you ever come across an article which grabs your attention but you don't have time to read it? Pocket is there to help you! It's a great app that allows you to store links and read them later. You can always come back to them whenever you feel like reading them. Also, in the world with technological progress and information constantly emerging from the world it's good to stay on top with all the news. Pocket makes it easier for you and every day delivers the top articles to your e-mail so that you can be ahead of what's happening. And you never know when you find an inspiration for your own article or blog post.
Concluding
The key to stay on the top of your work is the use of appropriate tools. Once you start using them, your business will become much easier to manage. You will definitely stay on top of your work and boost your and your team's productivity. Work will become much more pleasant and the success will be a matter of weeks, if not days!
Always stay on top of your work with Timecamp! Register here today and see the benefits of managing your business with us!