Useful tips on How To Make A Successful Podcast
January 11, 2018
by Kate Borucka
11 comments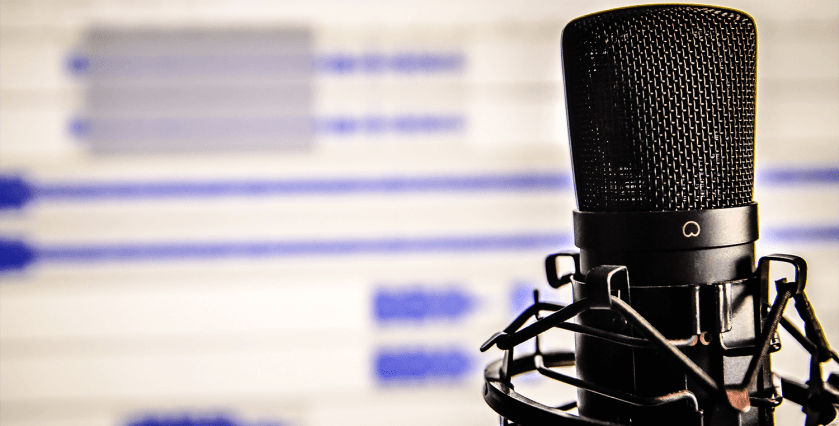 David Allen, Laura Vanderkam, Lee Cockerell, and more!
Only on Stay On Top Of Your Work Podcast by TimeCamp! Listen now!
What Is a Podcast?
Some people prefer to listen, whereas others prefer to speak. That's why podcasts were invented. In the era of digitization, where e-mails, online news, blogs, e-books permeated our world, it may seem that people are no longer interested in podcasts. Yet, podcasting didn't lose the ground and some of the most popular ones, such as The Daily hosted by Michael Barbaro, or The Tim Ferriss Show hosted by Tim Ferriss, still attract a wide audience.
According to the Merriam-Webster dictionary, podcast "is a program (as of music or talk) made available
in digital format for automatic download over the Internet."
To put it simply, it's a spoken form of entertainment, providing a scientific explanation of certain topics, or analysis and comment on a specific subject.
However, creating a successful podcast which people will enjoy may not be easy. Of course, it doesn't require having a degree in podcast making or journalism, but it's good to know the basic rules of how to make a good podcast.
Since TimeCamp has recently launched a podcast titled Stay On Top of Your Work, it's worth to bring our readers (and audience) closer to the idea of podcasting.
? We provide more than just a podcast. TimeCamp is a 100% free time tracker for unlimited users, one of the top 10 time tracking software with desktop app, one of the best free time tracking software for freelancers, and one of the top 10 time tracking software for Linux!
PRO TIP: Do you know that tracking time while working on your podcast can help you understand the process of podcasting? You can see how much time you spend on preparing, recording and audio editing so you can later work on optimizing the most time-consuming activities. It's a helpful practice if you want to become a professional speaker. A fellow podcaster here speaking, well, writing ? It helps me to thoroughly prepare for the entire process.
Optimize your podcasting process.
Start tracking time with TimeCamp today!
The Key To A Great Podcast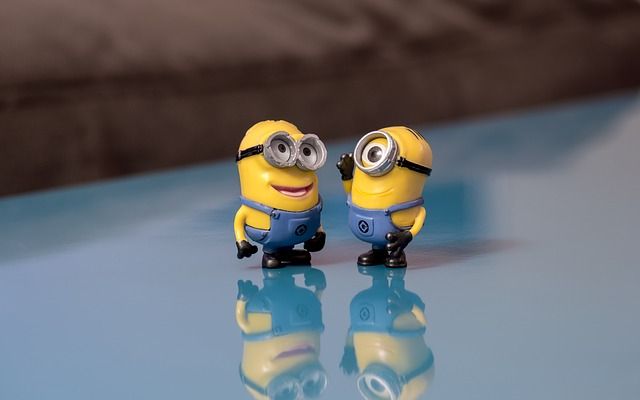 A successful podcast requires precise components, both external and internal. And these comprise of a few specific elements. Every host of a podcast should pay attention to all of them. And it doesn't matter if you're an expert or a beginner.
What will undoubtedly make the work easier is the 10 commandments of a good podcast. Check them out and make sure you follow them to make your podcast successful!
1. Equipment
Good equipment is the number one rule in making a good podcast. It's worth to invest in special tools for creating audio content – microphone, headphones, audio editing software and audio to text transcription software. The last tool will allow you to work on your material and make it sound perfect.
You don't need to establish a recording studio but having the right tools will tremendously help you maintain high audio quality. Don't forget about a good hosting service (SoundCloud, iTunes, Spotify, Libsyn or even YouTube) that offers podcasting for free.
2. Be an expert
It's best to talk about topics and issues you have a wide knowledge of. Otherwise, you'll sound unprofessional and people won't enjoy listening to your show. If it happens that you know that during the particular episode you'll talk about something different than the usual subject matter, make good research to avoid embarrassment. If the podcast is recorded, you can always add or cut out unnecessary parts. Consider also different podcast hosting options, choose the one offering highest quality and affordable pricing.
3. Know your target audience
You should know who you want your audience to be. Project managers, students, or maybe cat lovers? It is a priority to aim your content at a particular group of people. By doing so, there is a higher chance of gaining fans and faithful listeners. It is also good to know what people expect from you to keep your show interesting.
If you're not intentional in who you target, you may end up with misleading metrics. For example, if you have a podcast specific on cats, but are generally targeting pet fans, you might be able to get a lot of people to your podcast landing page only to bounce.
4. Know your guests
Know who you talk to. Make a research before recording the podcast to know all the details about your guest. You don't want to mispronounce his or her name. Also, if you have some doubts that concern your guest's life or experience, don't be afraid to discuss them before recording the podcast.
It'll help you get to know each other better and make a friendly bond. Your audience will appreciate it and know they're listening to a professional podcaster.
5. The length
A successful podcast should have a proper length. One of the podcasts hosting services, Omny Studio, collected data which shows that the longer the podcast, the less likely the listeners are to hear out the entire audio.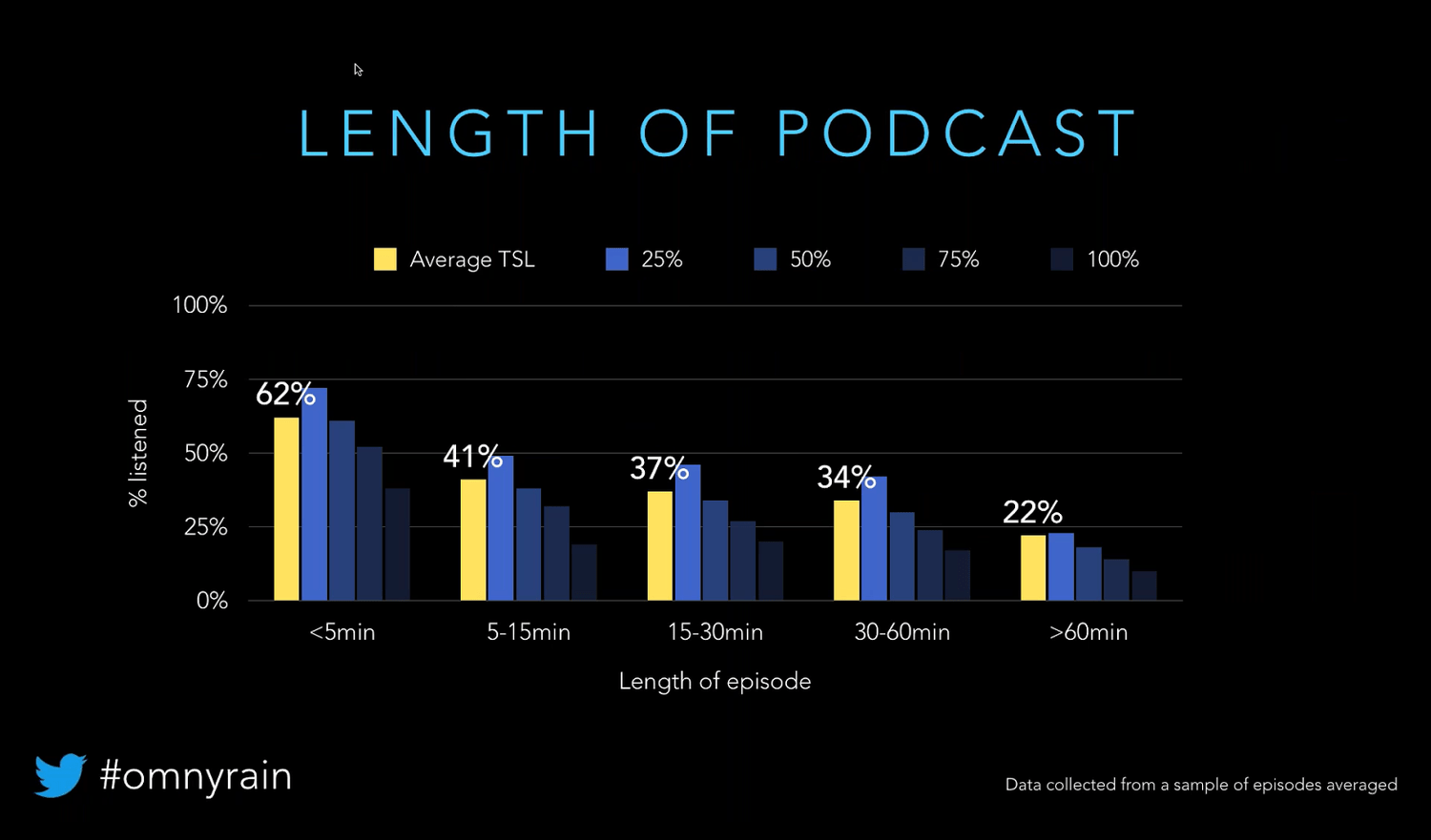 Source: https://popuppodcasting.ca/blog/how-long-should-my-podcast-be
Don't make the podcast too long because the audience will get bored. But it also doesn't mean that it should last only 5 minutes. The average length of a podcast should be between 15 to 30 minutes.
People will enjoy your show and will want more.
6. Engage your guest
Don't just sit there and read questions to your guest. Be an active podcast host and try to go with the flow. Follow your intuition and ask anything that's interesting. The best podcasts are often those with spontaneous questions. Of course, not everyone will want to engage.
Some people may not be as open as others and it can be difficult to create an engaging atmosphere, even if you try hard. So don't blame yourself, just keep up the good work.
7. Listen
Be an active listener. People will enjoy talking with you if they see you are interested in what they have to say. A good host should have excellent listening skills.
Also, be open not only to the guest but also to the audience and listen to its needs.
Ask your audience what they like about your podcast, what should be changed, and what guests they'd like you to have on your show.
Remember that listening to other people is a fantastic way to learn new things.
"Wisdom is the reward you get for a lifetime of listening when you'd have preferred to talk." — Doug Larson
8. Plan
Be prepared. Of course, you don't need to have every second planned, written on a script but it is good to know, more or less, where you want to go with your interview. Prepare a set of questions or topics you'd like to cover. Send them to your guest or talk them over before starting the recording session.
The plan also means to have a release schedule. Be consistent when it comes to publishing your content. Have one day a week/month at which you will publish your podcasts and try to do it on a regular basis. It will also give you time for the preparation and processing of your next interview.
9. Be enthusiastic
Podcasts are fun! You can learn lots of new things from your guests, especially if they are famous influencers from the world of business. People will enjoy your podcasts as much as you enjoy them. And if the audience knows you're happy about what you do, they will be waiting impatiently for the next episode.
10. Practice
Don't give up, especially when you're a beginner! Sometimes it may take days, weeks, or even months to master the art of making a good podcast. But the more you practice and record the interviews, the more experience you get. And who knows, with time your podcast may become one of the best!
Every great podcast host is patient and persistent.
Summary
Making a successful podcast may not always be easy. It requires much attention and engagement. But once you start doing it and accustom yourself with the world of podcasts, you will become the master of your kind! Ask friends and other podcasters for feedback and advice, work on your voice. Be an eager podcast listener to learn from other experts.
Good luck and have fun!
Last updated January 2020