What Is Podcast?
Some people like to listen, whereas others prefer to speak. That's why God invented podcasts. In the era of the digitalized word (e-mails, online news, blogs, e-books), it may seem that people are no longer interested in podcasts. Yet, they didn't lose the ground and some of the most popular podcasts, such as The Daily hosted by Michael Barbaro, or The Tim Ferriss Show hosted by Tim Ferriss, still attract a wide audience.
According to the Merriam-Webster dictionary, podcast "is a program (as of music or talk) made available in digital format for automatic download over the Internet".
To put it simply, it's a spoken form of entertainment, providing a scientific explanation of certain topics, or analyzing and commenting on a topic connected to different fields of speaker's expertise. However, creating a good, successful podcast which people will enjoy may not be easy. Of course, it doesn't require to have a degree in podcast making or journalism but it's good to know the basic rules of a valuable and interesting podcast. And since TimeCamp has recently launched a series of podcast titled"Stay On Top of Your Work", it's worth to bring our readers (and audience) closer to the idea of a podcast.
The Key To A Successful Podcast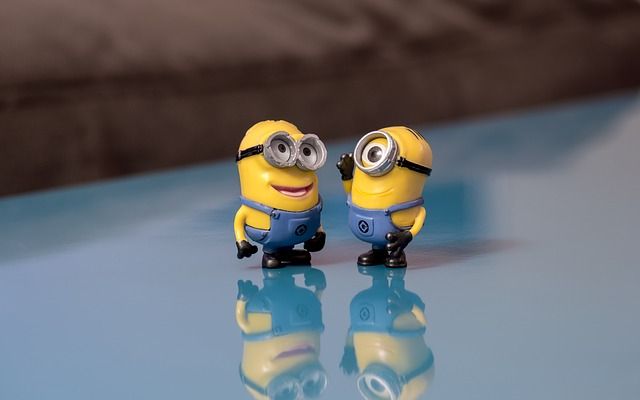 A successful podcast requires precise components, both external and internal. And these comprise of a few specific elements. And every host of a podcast should pay attention to all of them. And it doesn't matter if you're an expert or a beginner. The thing that will undoubtedly make the work easier is the 10 commandments of a good podcast:
Equipment
A good equipment is a number one rule in making a good podcast. It's worth to invest in special tools for creating an audio content such as microphone, headphones, and software with which you will be able to work on your material.
Be an expert
If you don't know what you'll be talking about, you'll get lost and confused. It's good to talk about topics and issues you are good at and have a wide knowledge. Otherwise, you'll sound unprofessional and people won't enjoy listening to you. And if it happens that you'll know that during the particular episode you'll talk about something different than usual, make a good research to avoid embarrassment. If the podcast is recorded, you can always add or cut out parts but when it's live, it may not be that easy.
Know your audience
You should know who you want your audience to be. Project managers, students, or maybe cat lovers? It is a priority to aim your content at a particular group of people. By doing so, there is a higher chance of gaining fans and faithful listeners. It is also good to know what people expect from you.
Know your guests.
Know who you talk to. Make a research before the podcast and know all the details about your guest. You don't want to mispronounce his or her name. You can always ask about the things you should know about the person your interviewing and make everything clear.
The length.
A successful podcast should have a proper length. One of the data collected podcast hosting service Omny Studio collected data which showed that the longer the podcast, the less likely it was that the listeners would the entire audio. 


Source: https://popuppodcasting.ca/blog/how-long-should-my-podcast-be

Thus, don't make the podcast too long because the audience will get bored. But it also doesn't mean that it should last only 5 minutes. The average length of a podcast should be between 15 to 30 minutes.

Engage.
Don't just sit there and read questions to your guest. Be active and try to go with the flow. Follow your intuition and ask anything that's connected with the topic but seems interesting. The best podcasts are often those with spontaneous questions. Of course, not everyone will want to engage. Some people may not be as open as others and it can be difficult to create an engaging atmosphere, even if you try hard.
Listen.
Be an active listener. People will enjoy talking with you if they see you are interested in what they have to say. A good host should naturally possess this skills and be open not only to the guest but also to the audience and listen to its needs.
Plan.
Be prepared. Of course, you don't need to have every second planned but it is good to know, more or less, where you want to go with your interview. Prepare a set of questions or topic you'd like to cover and give them to your guest before the podcast. Also, be consistent when it comes to publishing your content. Have one day a week at which you will publish your podcasts and try to do it on a regular basis.
Be enthusiastic.
Podcasts are fun! You can learn lots of new things from your people, especially if they are famous influencers from the world of business. People will enjoy your podcasts as much as you enjoy them. And if the audience knows you're happy about what you do, they will be waiting for your material with impatience.
Practice.
Don't give, especially when you're a beginner! Sometimes it may take days, weeks, or even months to master the art of making a good podcast. But the more you practice and record the interviews, the more experience you get.
Summary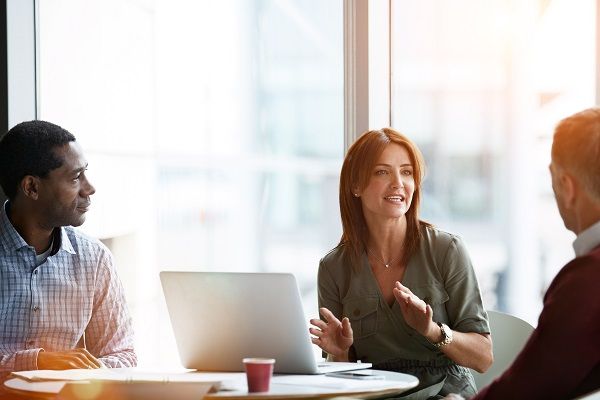 Source: https://www.thebalance.com/
Making a successful podcast may not always easy as it requires lots of attention and engagement. But once you start doing it and accustom with the world of podcasts, you will become the master of your kind!
Related posts