What to Pack in Your Bag to Work From Anywhere
January 23, 2018
by Kate Borucka
No comments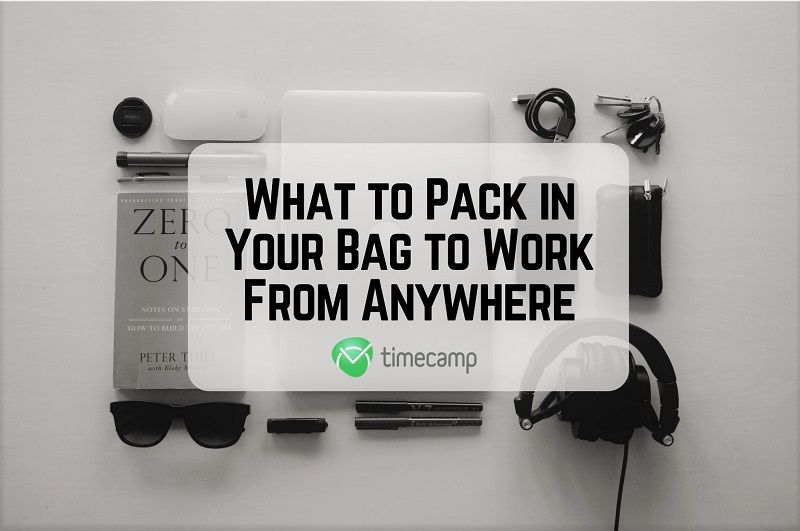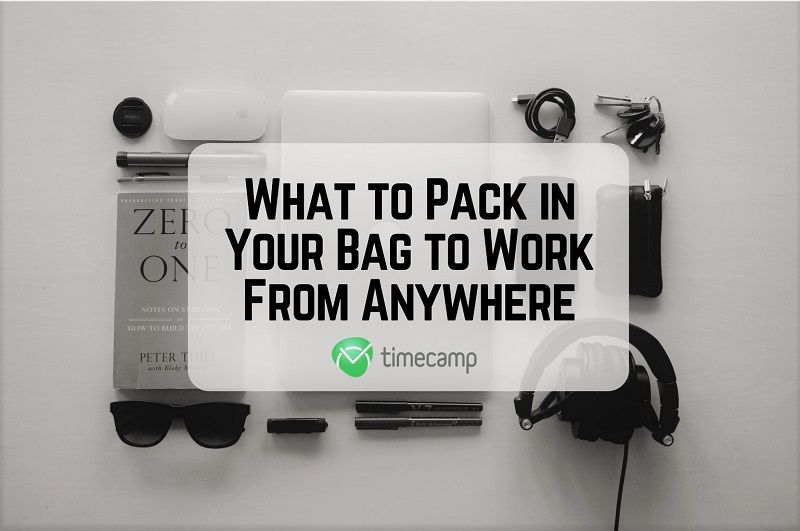 One of the challenges of remote work is working while traveling. As a remote worker, you often have to be available during different hours of the day, not only during the typical cycle of work from 9 to 5. This can be especially difficult when you have to go somewhere far from your home (because that's where remote workers usually work).
But we've got some tips for you which can help you during your trips, delegations, or even vacations (if you work remotely, you know that pain of work at holidays). Remote workers carry their work wherever they go. Sometimes it can bring lots of obstacles, complications, and frustration, which make work much difficult. Nobody said that a remote work is easy!
What to Pack in Your Bag?
What to pack in your bag when you have to work while traveling? Follow up to find out what you should include as the must-have in your bag when you change your location as a remote worker.
Proper Bags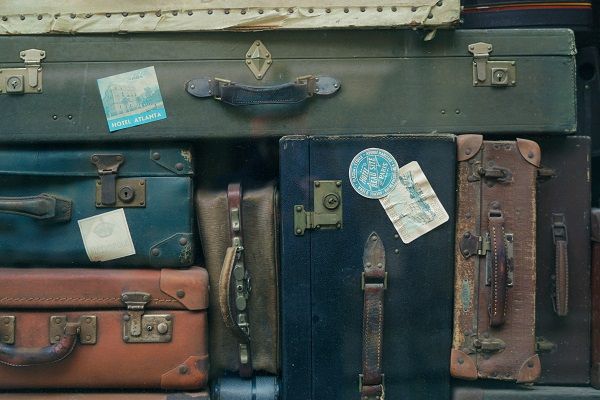 This is the first must-have. Without proper bags, your traveling will be tough.
First of all, make sure you have two bags. The first, large bag, will serve as your wardrobe. In this bag, you can pack all these things which you won't need during your travel and which can stay unpacked, such as extra clothes, toiletries, shoes, etc. The second bag which you must have is a carry-on bag, a small bag in which you can pack all work essentials, such as your computer, phone, a book, or a snack. This one shouldn't take much space and is especially useful on the airplane.
Of course, if you feel more comfortable with a backpack, go for this one. It's all about your comfort.
Good Laptop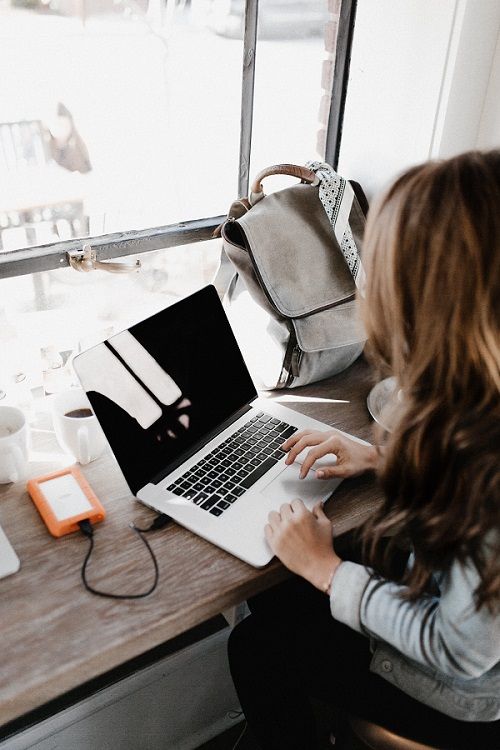 Without a good computer, your work will be slow and unproductive. It's worth to invest in a better equipment as it will not only improve your work, but you will also be sure that any unexpected work accident won't happen. Also, make sure that your laptop isn't too large. Sitting on the airplane or train with the laptop of the size of a stationary computer will not be comfortable either for you or other passengers.
Powerbank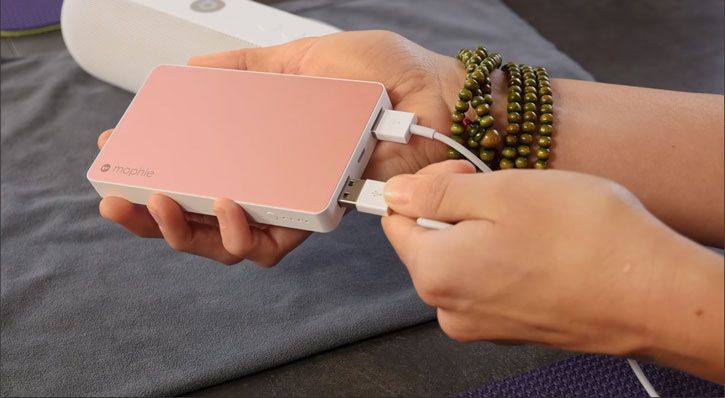 Source: https://www.mobilefun.co.uk/
Don't want to be stranded when your battery runs down in the middle of nowhere? Powerbank can save your life! It's a treasure in a remote work.
Always have it with you. Sometimes the trip can extend due to various factors not depended on us (bad weather or a car accident in the middle of the road). However, before you begin your trip, make sure your powerbank is charged to avoid an unexpected lack of power.
Headphones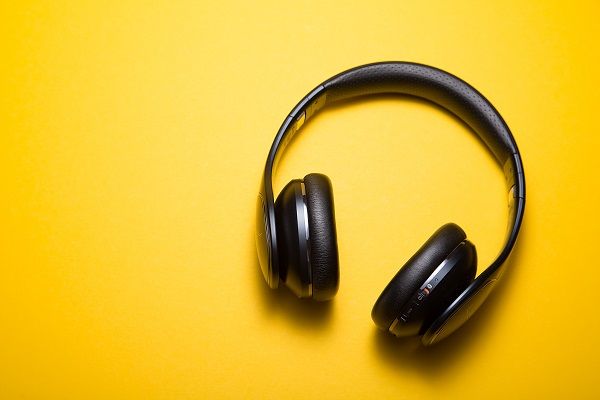 Need to listen to a conference? Or maybe it's time for your favorite weekly podcast? A good set of headphones will help you focus and allow you to listen to anything you want. It is also a great way to eliminate the background noise if you like to work in silence, or prefer to have the music accompany you while you work.
If you need a microphone at your remote work, buy a set of headphones where it is already attached.
Set of Cables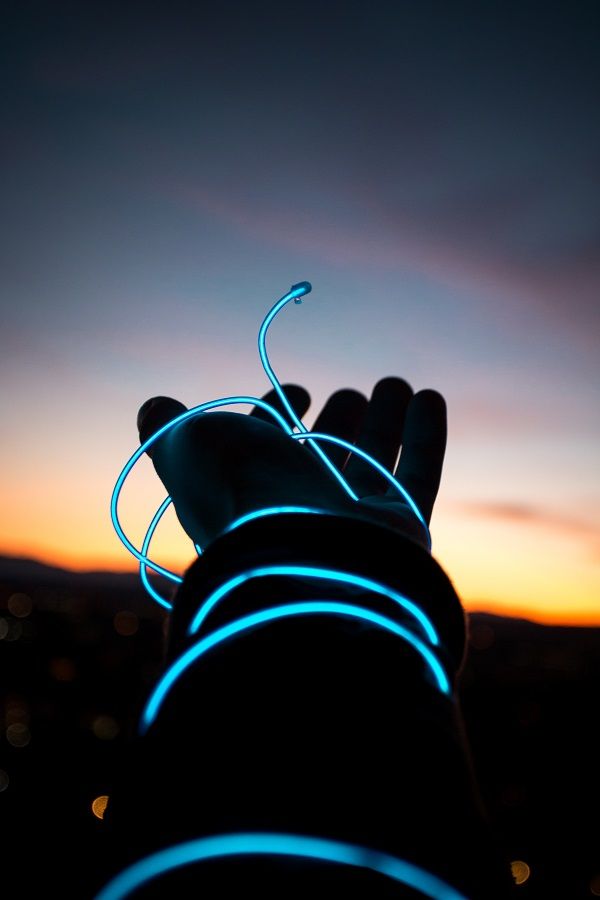 Cables are another must-have in your luggage. Chargers, adapting power, USB connectors – remote workers always need them. And they are, in fact, extremely necessary in remote work, especially during travels. You may want to buy a small cable organizer, as this one from Amazon, not to get lost in the webby mess of different adapters and cables. It can save your energy and sanity!
A Tablet and Unlocked Smartphone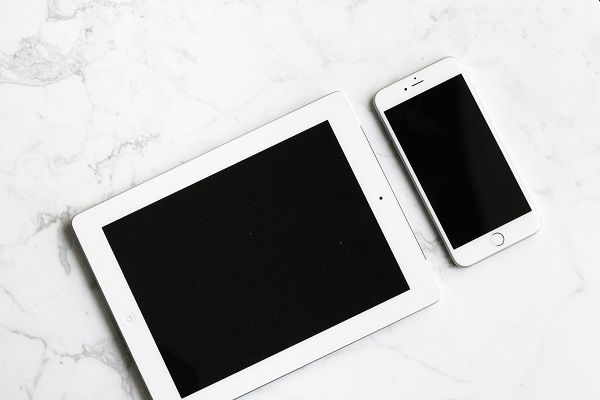 Why tablet if you already have your phone or computer? Because sometimes your work doesn't require a lot to do with the laptop, for example, when you're on vacation and all you have to do is to check an e-mail. Besides a tablet can also serve as the e-book reader, and it is much faster to check the world news on the tablet than turning on the laptop.
Additionally, unlocked smartphone can save your life when it comes to the Internet. Especially while traveling abroad. With an unlocked smartphone, you can easily get access to the local mobile operator by buying a card with new phone number and installing it on your phone. That will allow you to make hotspot of your smartphone if you cannot access any Wi-fi.
Data Hoarding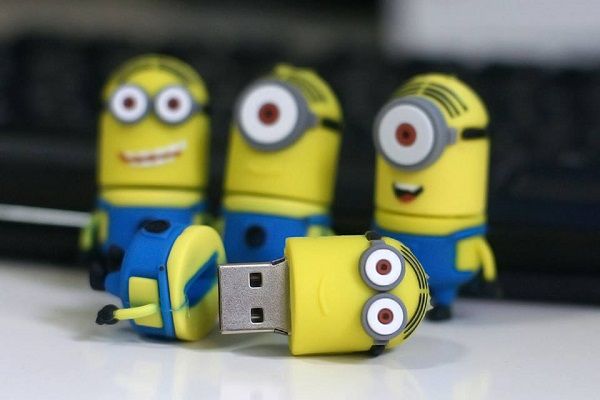 Source: https://miracomohacerlo.com
It's good to have all the data from your local computer with you, just in case you need that report you made last year or the list of e-mail from that folder on your hard drive. Thus, it is good to have everything stored on a separate flash drive to avoid any inconveniences and always have access to every single piece of information.
To Sum Up
Don't forget to pack all these items for your next trip! They will help you make your work more efficient and easier.  The may also turn out to be useful in your everyday remote work, not only during trips!