Stay on Top of Your Work During Summer Holiday!
July 25, 2018
by Kate Borucka
No comments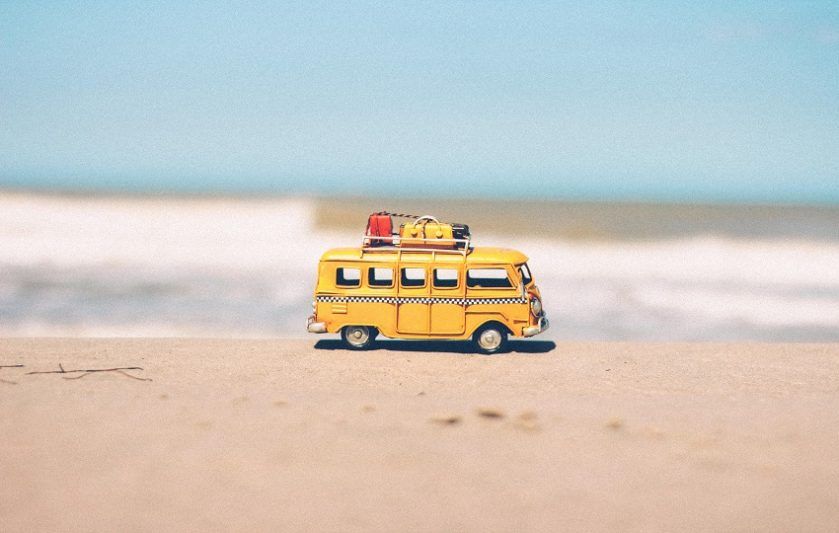 Summer is a specific time of the year. It's the season when most businesses see a big slow-down. All that because employees and clients take a break from work and decide to go for the summer holidays. And so, the time of intense work is postponed to the months after summer. But it's during this period that it's crucial to stay on top of your work.
How to Stay on Top of Work During Summer Holiday?
TimeCamp Stay on Top of Your Work podcast is on a little summer break for the next couple weeks. But don't worry, we will soon be back with new episodes and a dosage of great tips from our guests! After all, we all need to slow down and relax during this lazy period.
And what about you? How do you relax during long summer days? Whether you stay home and enjoy your free time with a good read or travel to distant places, you should know that it's important to stay on top of your work during summer break.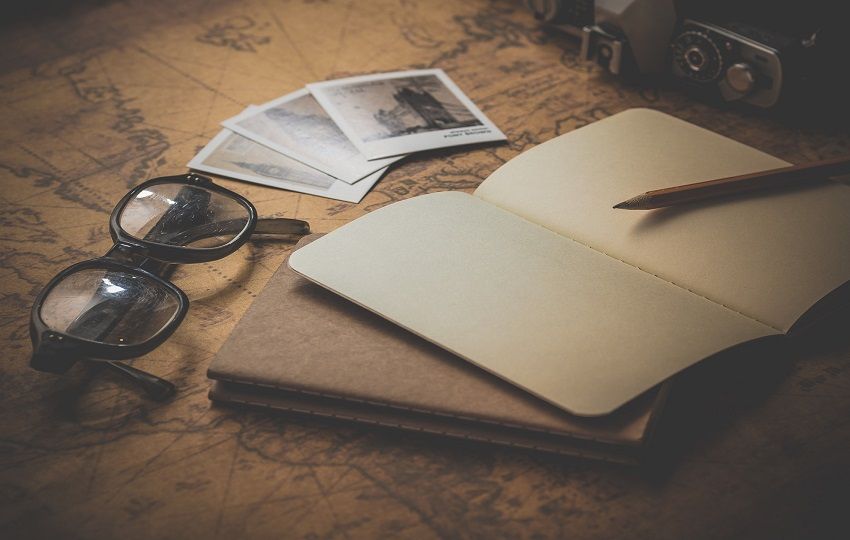 Before you go offline and start vacationing, take a quick look at our short list of ways how to do it and why do it at all!
Plan
Planning your work is important not only on a regular basis but also in terms of less precise things, such as vacation. You should spend some time on planning your summer break. Why? Because this will help you know where to fit all the tasks.
First of all, set a date for your holiday. Then, plan your work around it – what tasks will you be doing before and after the break? How much time will you need to spend on them? This will help you organize your work better and you'll know what you're standing on.
Also, if it's possible, try to plan your trip (unless you stay home) to make sure you will have some spare time for potential work. That's especially important if you're a remote worker! In this case, sometimes taking work with you may be inevitable.
Prepare Yourself and Team
Sometimes spontaneous  trips are the best and many people choose them because they greatly help to recharge batteries. No matter what type of holiday you choose, you should always be prepared. Hence, here's what you can do for yourself:
always have your batteries charged – you never know when you'll need to work;
Internet! – sometimes you may need to go online, make sure you have access to it wherever you are;
if you're spending holiday with family, inform them that sometimes you will have to make a quick call or send an important e-mail;
before you leave for summer vacation, prepare the list of tasks that will have to be taken care of after you come back to smoothly return to your daily duties.
And here's what you should do for your team:
inform them about the break;
make sure all the necessary tasks are finished; don't leave open projects because people will not know what to do with them!
instruct them on what to do during your absence (particularly if you're the CEO or a Project Manager);
if you have to, be available for a quick call.
Communicate
Sometimes certain tasks or projects may require your assistance. And so, you need to be available.
It's great to go offline and it helps many people to feel refreshed and gain their mental strength. But if your job doesn't allow you for that privilege, check your phone once a day.
However, if you are able to completely cut off from your work, team, and clients, don't hesitate to do it. Let your thoughts wander somewhere else to feel calm, instead of constantly and anxiously checking your empty e-mail.
Relax
Now it's time to relax!
Don't engage yourself in work. You will feel stressed. Summertime is supposed to help you get rid of work anxieties and come back to work with new energy. 
It's a special time for you, family, and friends during which you can spend time with each other, forget about work, and recharge your batteries!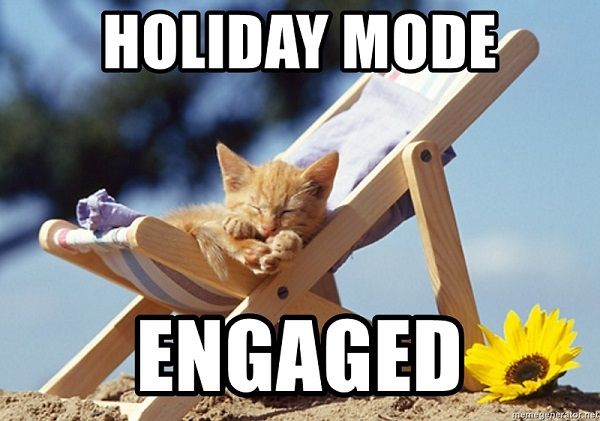 Why Engage in Staying on Top of Work During Summer Holiday?
Some people, who are called workaholics, don't believe in taking breaks from work. But we all, even if busy, need summer vacation. According to the Huffington Post, it helps us to stay on top of work in several ways.
It's the only time during which your body is truly recovering.
"Many studies have shown that when the brain is relaxed, it focuses itself on boring but essential tasks, like etching in and memorizing the new skills you may have learned at the office during the week before."
When people vacation, they allow themselves to daydream. And daydreaming improves the ability to solve problems and be more creative.
Employees performance increases after taking a vacation break.
Traveling expands your knowledge and you come back to work with more ideas and bigger creativity.
Besides the above, you should go on vacation because it will help you be more productive. It's also a great way of improving time management because your mind is refreshed and filled with new solutions to problems.
If you stay on top of work during summer holiday, you will keep the highest performance level all year round!