For PR agencies, making sure that every project is carried out properly is one of the most important aspects of work. Working for multiple clients may be demanding and it takes a lot of effort to stay on track. It's important especially if you're a freelancer working solo.
Today we prepared a short but insightful interview with Claire Elbrow who is an established PR and marketing specialist with over 20 years' experience having worked in-house, in agencies and as a freelancer. She is also a user of TimeCamp, which helps her keep projects on track and be ready for every single day of work
Case Study: How TimeCamp Helps PR Agencies Keep Projects on Track
Can you tell us about your daily routine at work? How do you organize it?
Everyday is different, but I invariably make a 'to do' list on TimeCamp each evening in readiness for the next day. With multiple clients, each will have their own project deadlines and priorities, so my list will take these into consideration.
 I add new projects to TimeCamp as I go for each client and this allows me to allocate time to the correct activity within their projects each day.
 If you were to advise a beginner entrepreneur who starts his/her first day as an employer, what would it be?
 Enjoy it!
 How did you find out about TimeCamp?
It was used in an agency I worked with for a period to manage multiple users and projects. They used the PRO version to great effect. I found it simple and effective to use so I signed up for it for my own business and I use the SOLO version as it covers all I need as a freelancer. I am about to upgrade to the BASIC or PRO version as I want to use some of the integrations on offer, such as Trello, Evernote and Slack.  I am also keen to investigate the invoicing system. I do use the App as well which allows me to track time on the go.
 How do you use TimeCamp – is using our software beneficial to you and in what way?
Simple, easy to use and just makes life easier. I tend to work on multiple projects each day so logging time is important to me to help keep projects on track and to ensure my monthly invoicing is correct.
 To whom would you recommend TimeCamp and why?
From a freelancer like myself, to those in teams which have a high dependency on remote workers and to those who all work in-house but need an effective and simple system for each project member.
I read on your blog that you have great business experience. Do you have any pieces of advice for us that could help us in the future?
My business focuses on building solid and effective marketing and PR solutions for small and growing companies. These companies, although agile, sometimes lack planning. I recommend any similar business takes time to plan their strategy and the tactics they will do to reach their goals. Having the information as to what is working for your customers, and what is not, is vital to keeping your businesses growing. Having a clear view of who your customers are is key too – one of my first tasks with a new client is to build their ideal customer persona. For those using PR, please bear in mind that this is invariably a long-term activity! Building credibility and trust takes time.
---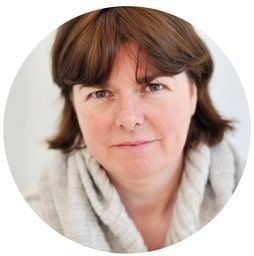 ABOUT CLAIRE
Claire Elbrow is an established PR and marketing specialist with over 20 years' experience having worked in-house, in agencies and as a freelancer. Claire works as an individual freelancer supporting SMEs and start-up clients as they develop and implement their marketing and PR strategies. However, at Blue Lizard Marketing, Claire has also built up a strong network of worldwide freelance associates. Clients can tap into these experts as and when their projects demand. This approach allows Claire to offer clients a full-service agency but with a team that flexes and fits the needs of the business.
Connect with Claire: Twitter || Facebook || Google+ || LinkedIn
Related posts