Looking for Alternative to Microsoft Teams? Here Are Top 5!
September 4, 2018
by Kate Kurzawska
No comments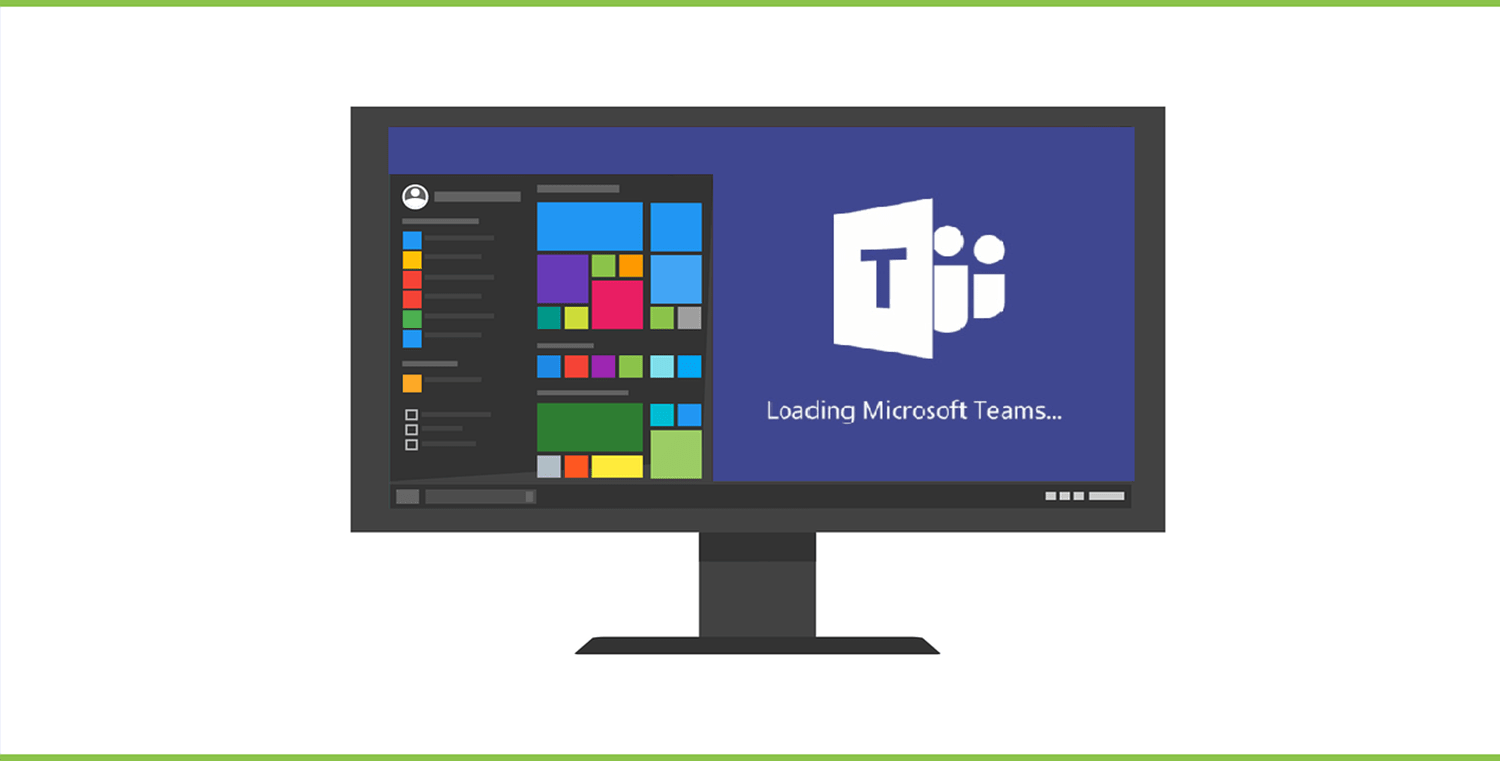 Content:
Alternative to Microsoft Teams
Find Your Alternative to Microsoft Teams!
There is no doubt that Microsoft is one of the largest giants on the IT market. Its tools, apps, and products are widely and keenly used by many people if not the entire world. Yet due to different reasons, people decide to chose other options. No surprise! After all, the market offers a vast amount of interesting software. If you're looking for an alternative to Microsoft Teams, you're in the right place!
Microsoft Teams "is a platform that combines workplace chat, meetings, notes, and attachments. The service integrates with the company's Office 365 subscription office productivity suite, including Microsoft Office and Skype, and features extensions that can integrate with non-Microsoft products." Every tool, even though may seem similar, is different. The same goes for Microsoft Teams.
Why is it a good idea to consider using an alternative to Microsoft Teams? Because the app may not be suitable for everyone, you may not like it or because its features may not correspond to your business needs. And there are even more reasons.
No matter what your reason is, take a look at the top 5 alternatives to Microsoft Teams.
Beside being a collaboration and communication tool, HeySpace is also a great task management software. It's a perfect alternative to Microsoft Teams because of its simplicity and functionality. HeySpace improves work and your team's productivity with many useful features:
It's completely free.
Thanks to its design you can see three boards in one place – your team and spaces (different channels), chat, list of cards with tasks.
You can easily convert part of your conversation into a task.
The board with tasks allows you to see all projects in one place.
Every task can be adjusted – you can set date, assign people to it, add tags, description, files, comment on it. All to keep you updated on task progress.
You can share files.
The feature of workspaces allows you to create many spaces, if, for example, you work for various organizations or have different clients.
Pleasant and intuitive interface.
HeySpace gives you space to freely and smoothly collaborate with your teams and clients. No more switching between apps and tabs. You have everything in one place! What's more HeySpace integrates with TimeCamp, one of the best free time tracking software for freelancers and top 10 time tracking software with desktop app. Use them both to get most out of your work!
Take your company to another level.


Sign up for HeySpace, free forever!
Wire is another alternative to Microsoft Teams worth considering. Wire is a collaboration tool fostering on users' security. The software allows you and your team to safely share files and information, make voice calls, video conferences with screen sharing, chat or create groups to discuss different tasks and projects. You can also talk to your friends and family via protected and safe channel.
You can create encrypted groups and invite other people to them, for example, your clients. If you care about security and want your information to be secured and encrypted, Wire is a great solution!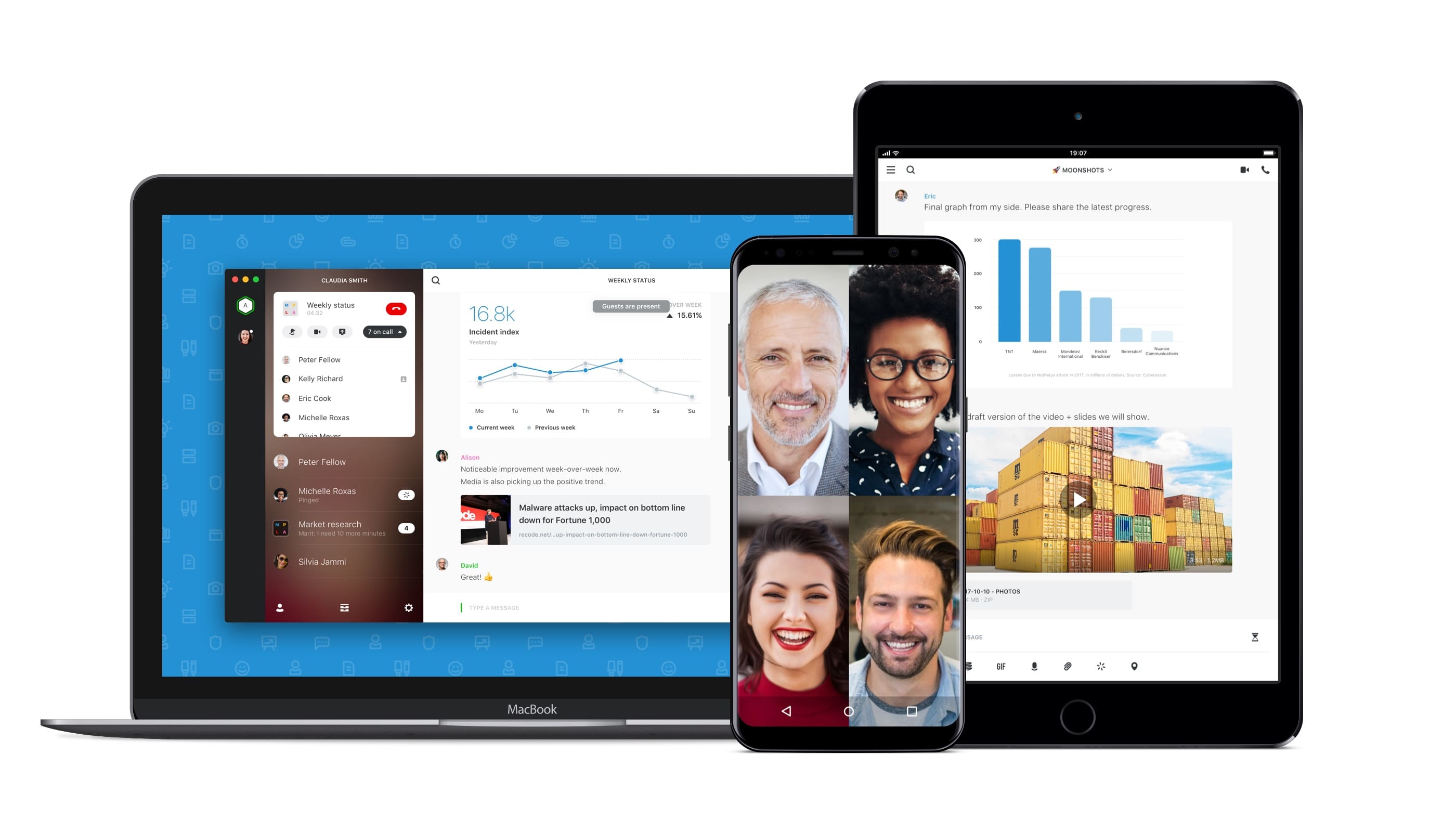 Winio is a collaboration tool for teams of any size, freelancers, and individuals. In Winio, you can easily see what your team is working on and what has to be done. The tool also eliminates the need for e-mail within your organization and gives you an easy and effective communication channel. Thanks to that you have all the messages and important data in one place. You can create threads and discuss with team members on tasks and projects. If you need to attach a file to the project to always have access to it and let your team preview it. In Winio you can share processes, take meeting notes or even collaborate on specifications.
Winio, similarly to HeySpace, allows you to keep all important information in one place. It's a productivity-boosting software and fantastic alternative to Microsoft Teams.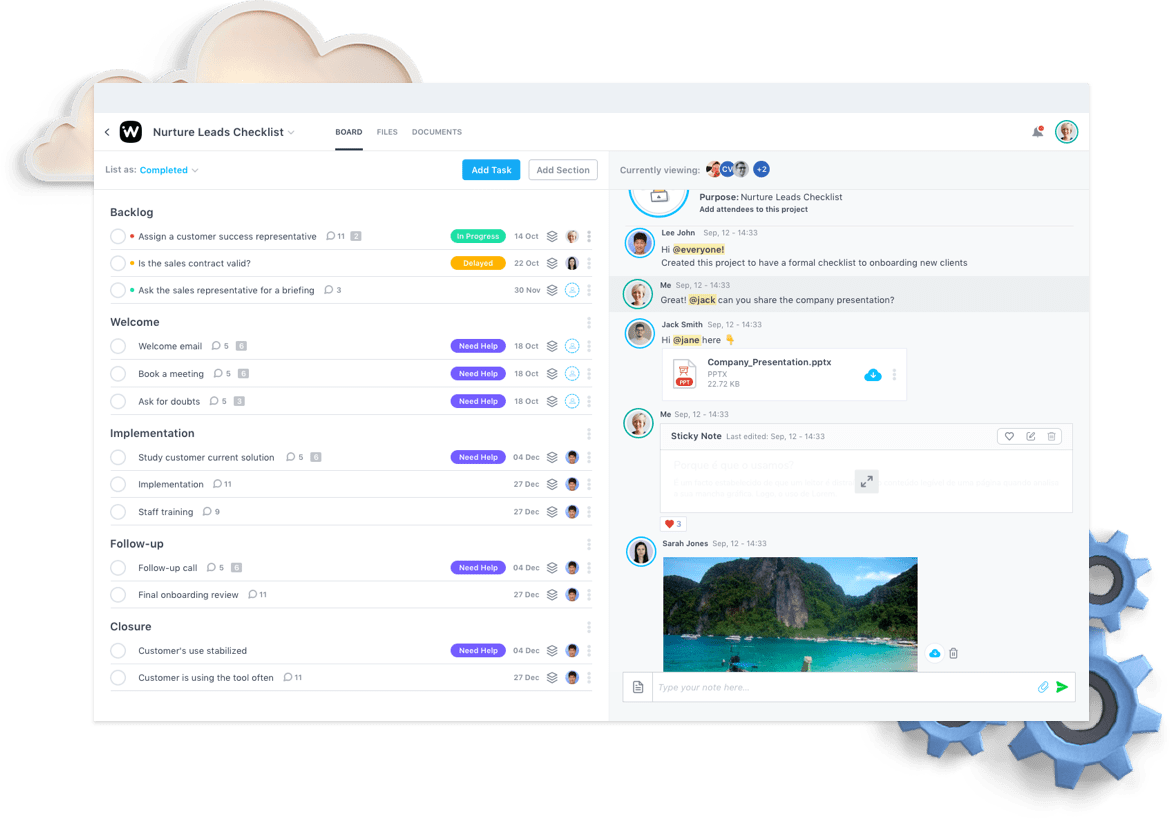 Slack is such a popular tool that it doesn't need to be introduced. People love it for its ease of use and functionality. Slack can be used as an alternative to Microsoft Teams if you need a tool to make communication transparent and smooth.
In Slack, you can create channels for different teams, projects or tasks. You can send a group or individual message to your team members, send files, search messages for important information, and create workspaces. It's a simple tool but if you're looking for an easy solution, Slack is the right choice.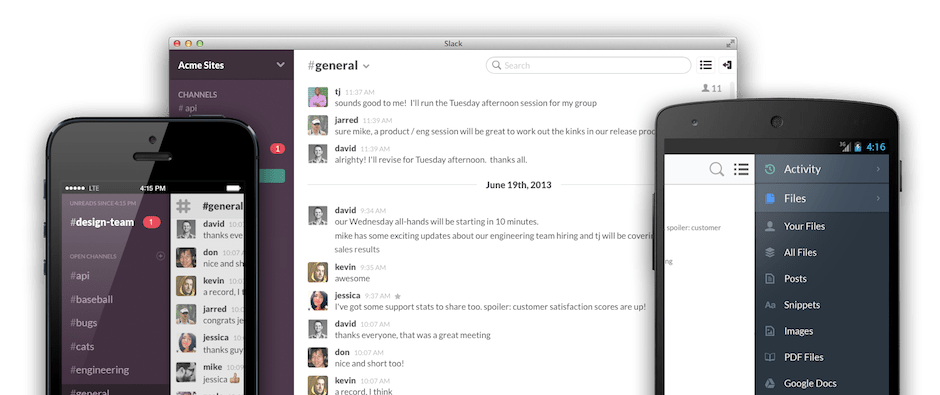 This tool is excellent for people who need to bring teams and resources together to have it all in one place. Zoho Connect is another alternative to Microsoft Teams. With features enabling smooth collaboration, you can get more done and better communicate with your team.
In Zoho Connect, you and your team have the ability to create and edit documents in the real-time to always keep up with work's progress. Use intelligent forms to collect and process data. Build workflows for more effective work and create channels to exchange ideas and make faster decisions.
If you're already using other Zoho products, integrating Zoho Connect with them will improve your work even more.
If you want to make the most out of Zoho, check out our integration with Zoho!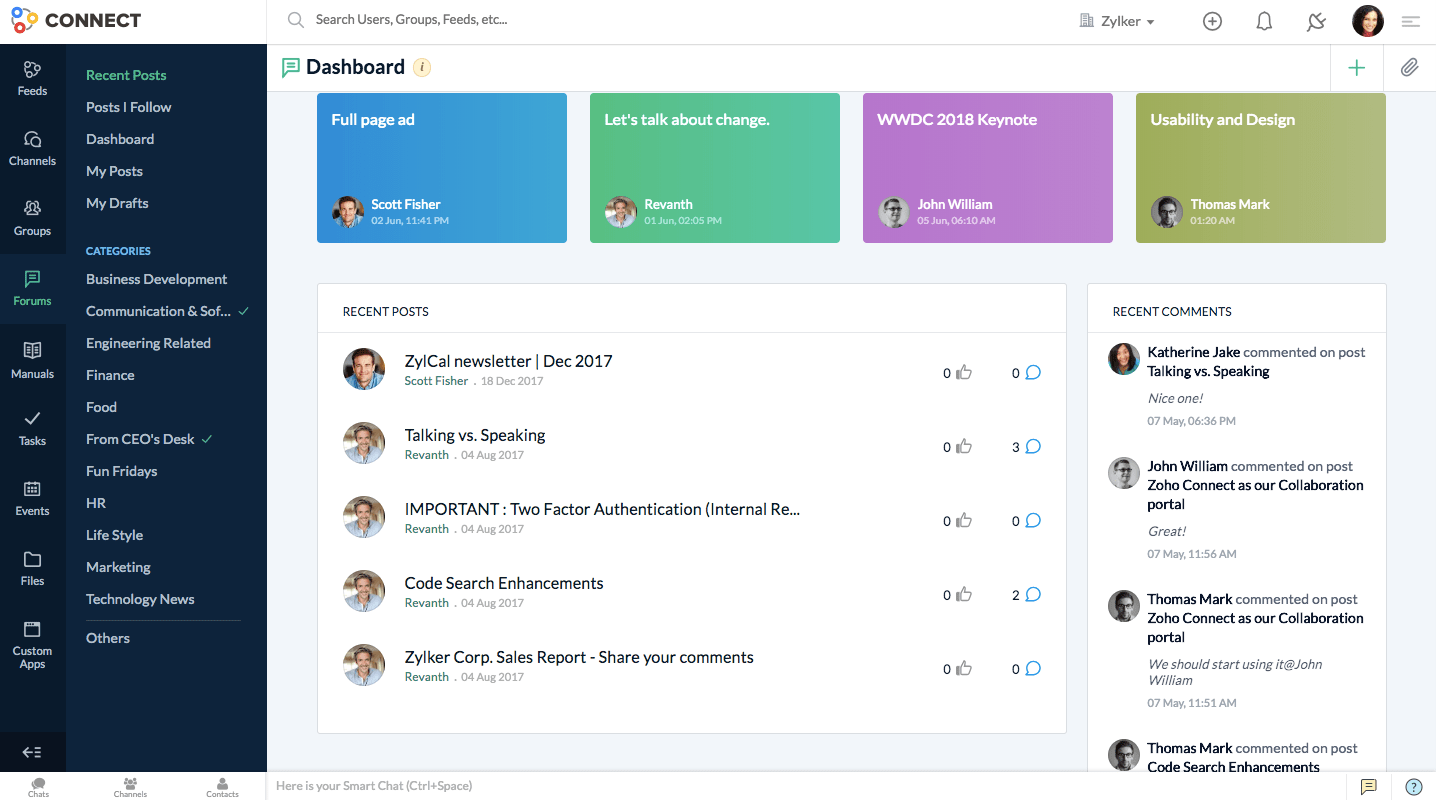 To Sum Up
All the above-mentioned tools are very similar to Microsoft Teams in terms of collaboration. But their features are slightly different. Even though working with Microsoft Teams gives you the flexibility of work around Microsoft's tools, they are not suitable for every type of business. Using various tools may give you more elasticity in your work.
Which tools will you use? The choice is yours! Let us know what app you prefer or which one we should include in the list.
See also: If you prefer Linux than Windows, make sure to check the Top 10 Time Tracking Software for Linux to enhance your work!