Get Featured on The Stay On Top Of Your Work Podcast!
October 18, 2018
by Kate Borucka
No comments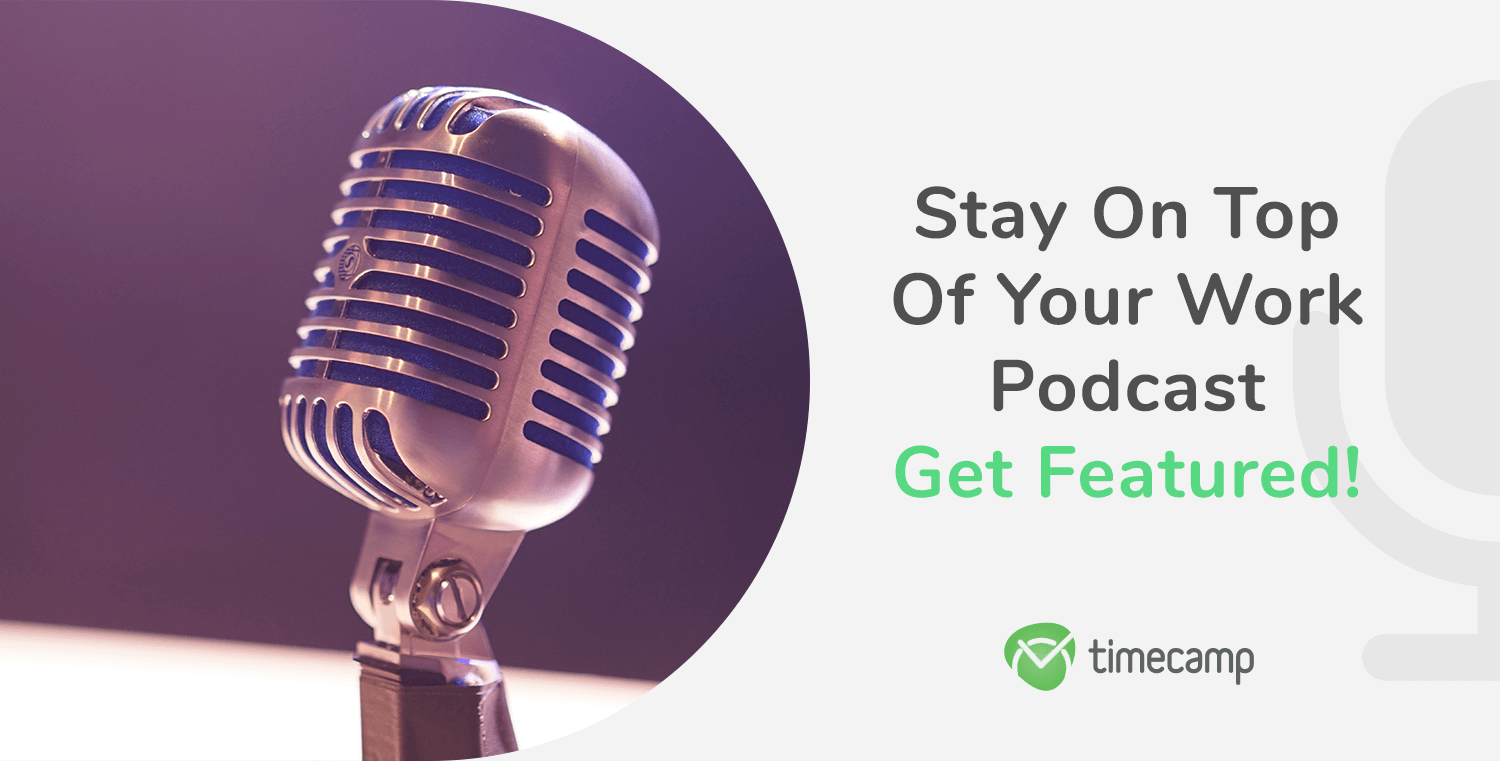 Want to Be Featured on TimeCamp's Podcast?
Thank you for your interest in Stay On Top Of Your Work, podcast brought to you by TimeCamp!
Stay On Top of Your Work is dedicated to helping people stay on top of work by providing insightful tips, tools, methods, and strategies from other people – experts, keynote speakers, project managers, bestselling authors, entrepreneurs, businessman and businesswomen from all over the world!
We want to help people become more productive and show how to manage their time and work by learning from others. There is so much we can learn from each other!
Here's a brief list of topics we discuss:
Time management and productivity (tips and tools),
How to plan, prioritize, and stay organized?
Project Management and Leadership,
Various strategies used in work,
Your success story, personal development
Marketing and branding,
Customer service,
and more.
Listen to our previous episodes to see how we do it. You can find the full list on our blog, iTunes, and Soundcloud.
If you want to take part in our podcast or have suggestions for upcoming topics or guests, make sure to contact us!