Export Reports to Google Spreadsheet
At TimeCamp, we never stop working. No matter what it takes. Even if it means staying up late to fix any bugs and issues that suddenly emerge in the middle of the night. Our developers work hard to improve already existing features and create new ones. All that to enhance your work. And we're always happy to announce new updates.
This time we are happy to announce that you can now export reports to Google Spreadsheet!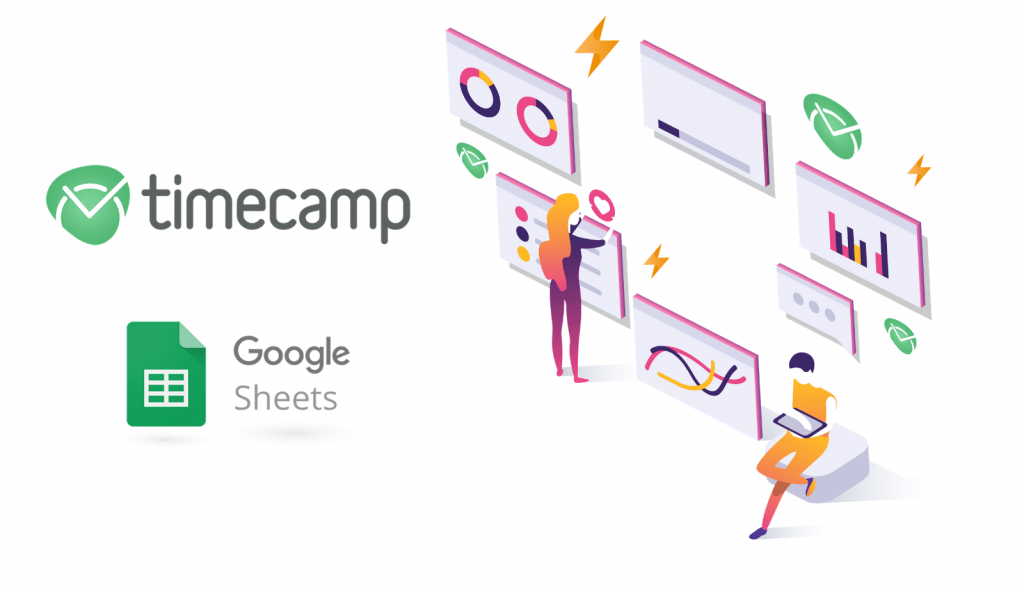 So far it was possible to export reports to Excel, as a PDF or CSV file. Now, this new small feature allows you to share reports in a more flexible way. You can easily find the feature in the "Reports" section. It's available in the "Export" button. You can easily export any type of report to Google Spreadsheets with just one click.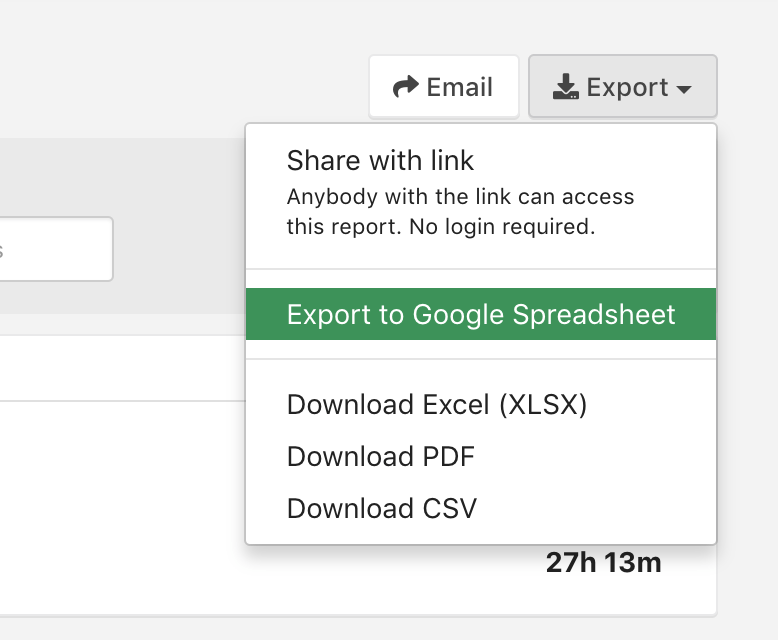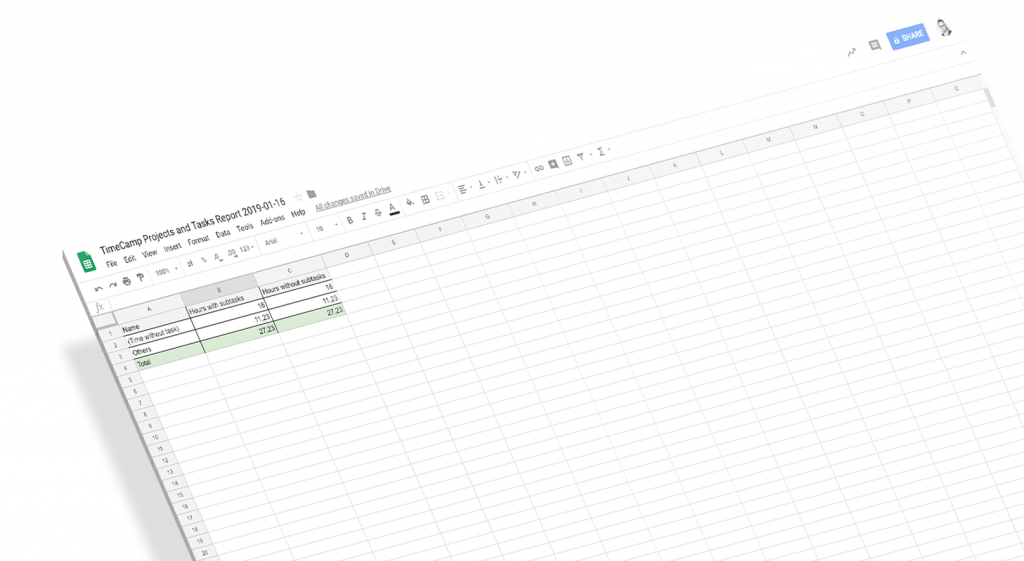 What Are The Assets?
Exporting your reports from TimeCamp to Google Spreadsheet allows you to work more effectively and be more flexible. Check out why:
Reports in Google Spreadsheet are available online (not in a separate file)
Several people can work on them simultaneously
Those who don't have the account at TimeCamp but need to obtain the data on their team's work can quickly and easily get access to the reports
The data can be shared without additional exchange of files between users or managers – all they need is just an email invitation to view the report
There are many possibilities to connect Google Spreadsheets with Zapier – that allows for various integrations and work on the data from reports
You can easily and quickly access the reports from any place and any device, all you need is Google's authorization

---