How Does Employee GPS Tracker Work?
February 8, 2019
by Kate Borucka
3 comments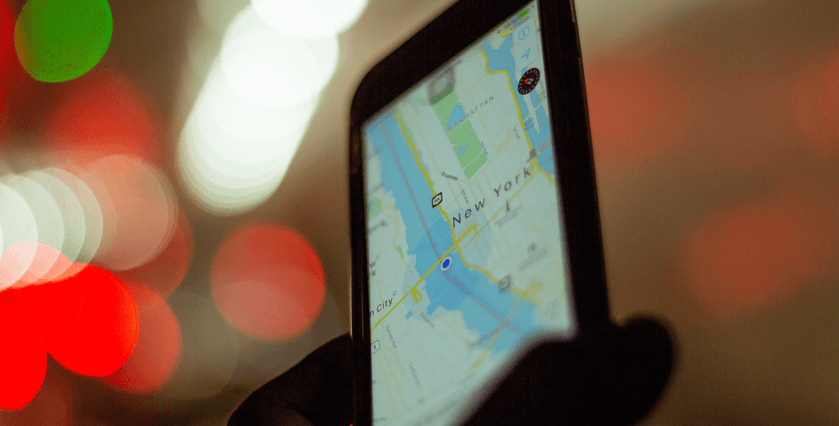 What Is Employee GPS Tracking?
Global Positioning System (GPS), initially designed for the U.S. military, is used by people all over the world and it's hard to imagine life without it. But recently, for some organizations it's also hard to imagine work without it. Many businesses hire employees whose job requires traveling or working on site. For them, using employee GPS tracker is the only means to monitor employee activity.
A GPS tracking system allows managers to get the information on the real-time and historic data on the location of their employees. It enables tracking journey and always know where employees are. It's possible thanks to the connection of the signal coming from GPS with the satellites.

It might seem creepy knowing that the organization is using an employee GPS tracker. But using such tools does not violate privacy. On the other hand, it brings many benefits for both employer and employee.
It helps to maintain better control over projects which require your team to travel, no matter which business industry you work with. Such system also secures important data and help to reduce expenses and allocate resources. Which is particularly important when it comes to traveling.
How to Choose The Right Employee GPS Tracking App for Your Company?
GPS tracking apps work in various ways depending on their purpose. Most of them are created for commercial use but there are also apps aimed at specific niches. And one of them is a business sector. A good deal of software for tracking employee activity or managing projects already includes employee GPS tracker.
But it's important to look for specific features, if you want the GPS to be a coherent part of the management system. Moreover, such software should be functional, reliable and always accurate. After all, you don't want your employees to end up in the middle of nowhere.
When you're thinking about implementing employee GPS tracker, you should also think about your employees. TSheets' study reveals that "54% of people that have used GPS had a positive experience." If your employees are satisfied with the app, the better they work. And the better they work, the less you have to worry about the outcomes.
With the right features, teams can achieve better outcomes, and managers can track workflow and monitor workforce.
Here are 6 features you should be looking out for when choosing employee GPS tracker so that it improves work of your employees and yours. Also, these are the crucial features a good employee GPS tracker should have.
Check them out to clearly see how such tracker works:
Location Tracking
Whenever an employee turns on the app or they start working on a particular task, the GPS tracker should follow their location and display it to the admin or the manager of a project.
With this feature, employer knows how much time their employees have spent in a given location. It gives you peace of mind because you always know what's happening.
Real Time Location Tracking
Every manager should be able to track location of every team member in the real-time in one place. One dashboard for all employees gives the ability to check who's working where and on what at the moment.
It's a feature helpful especially for people who manage employees working in different locations on different projects. It also improves planning thanks to up to date information and clear view on team's location.
Attendance Localization Tracker
Every time your employees start and finish work in a given location, you should be able to see that information. You will be sure that the data is accurate and employees are not cheating.
Proof of Work
A good employee GPS tracker should automatically document every location of work, time and activities, if possible. You might need it to be accountable in the eyes of your client. Very often cooperating parties require proof of work and reports on the localization and work. With employee GPS tracker you can present this proof within seconds.
Localization Reports
Transparent reports easily visualize all the locations of your team. It gives you a clear picture of how your employees work. As simple as that!
Travel time
With information of travel time you will find out how much time your employees spend on trips. You can compare that time with estimates and use data delivered by the GPS tracker to improve travel time or any other aspect of traveling while working.
Seamless And Automatic Work With GPS Tracker
Employee GPS tracker helps to create a unified system of tracking employees' work time when they're on the road. With the advanced and smart technological solutions, such tool can improve planning, team and resource management, and provide valuable data on your team's work.
When everyone in your organization sees how different teams and departments work, it's easier to see the bigger picture and understand what's happening in the organization. Tracking people's location and activity from different locations is as important as monitoring the activity of employees' working in the office.
So excited to inform GPS tracking in TimeCamp has been launched!Sign up for a 14-day free trial and try it out!