Case Study: How TimeCamp Helps BlackBelt – a Software Developer Company
July 2, 2019
by Kate Kurzawska
No comments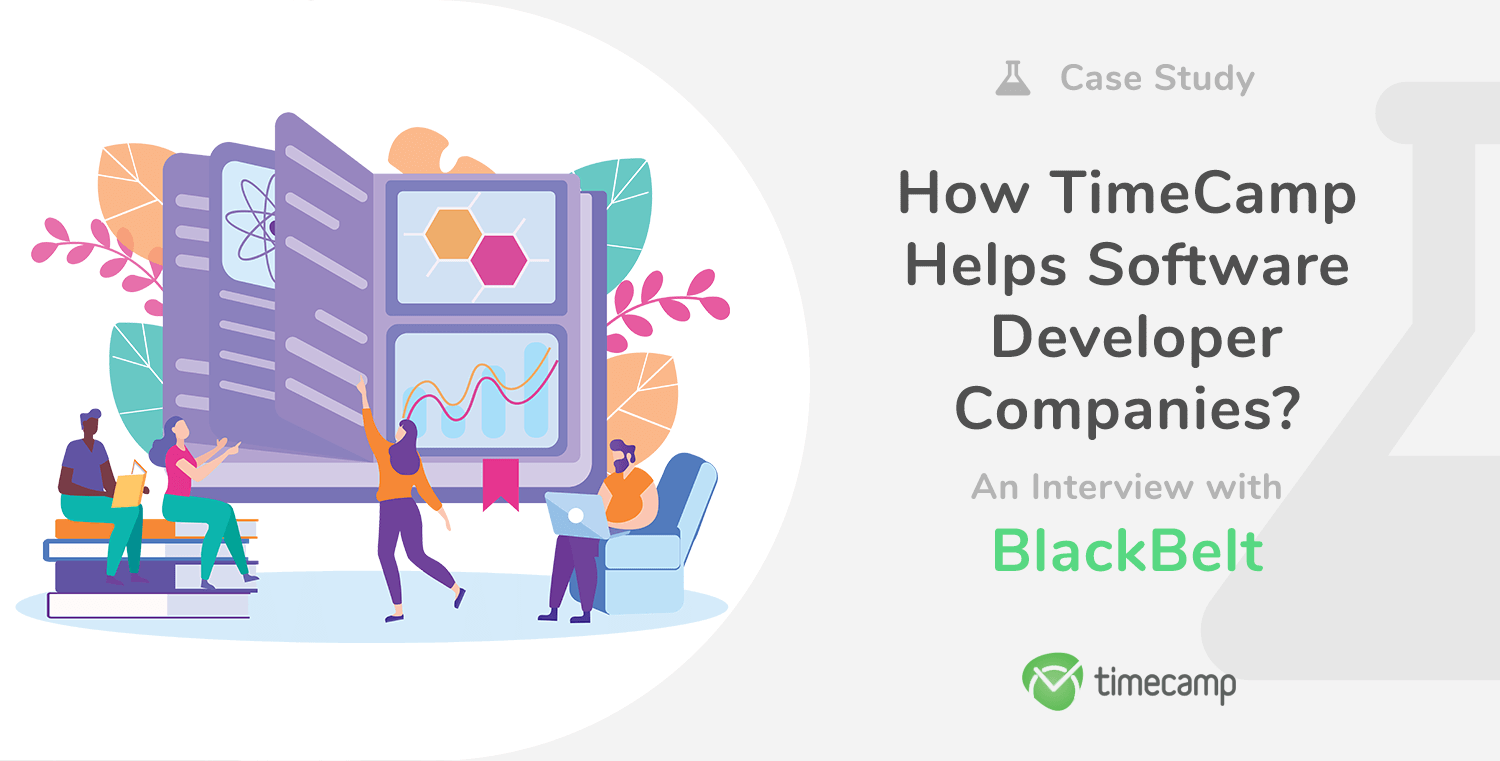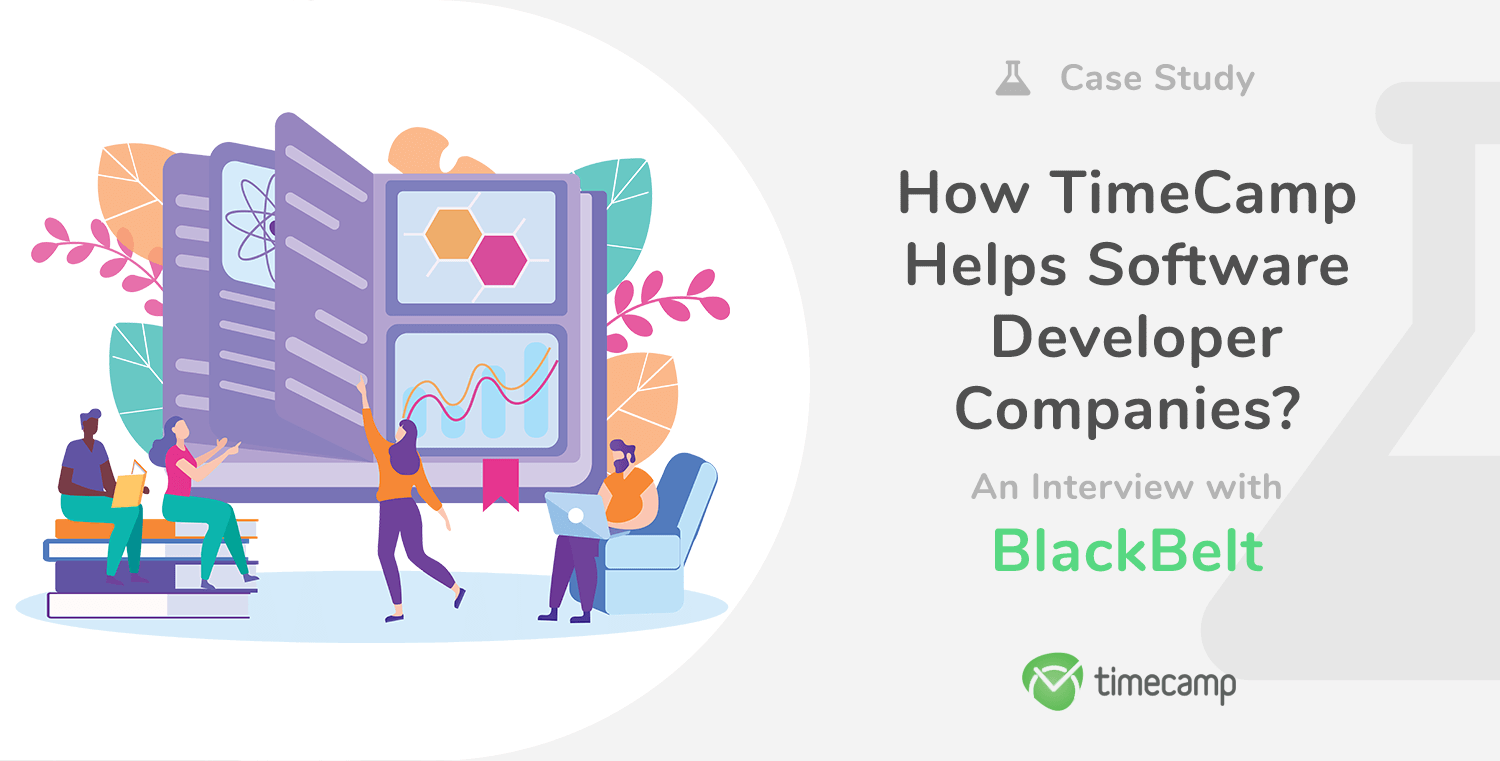 TimeCamp is used by customers from all over the world. Small, large businesses, and freelancers find the tool helpful. And we want to constantly improve and work on our software to provide you with the best possible solution. To help our customers become more profitable, accountable, and productive, we want to know their opinions and problems.
But we are also happy to hear good words from our customers. That's why we share your stories. We want to learn from your experience and show others how they can benefit from using TimeCamp.
Read our short interview with Kristof Olah, a project manager at BlackBelt Technology Ltd and find out how they use TimeCamp and what are the benefits of tracking time
---
How did you find out about TimeCamp?
Kristof: When we decided to use time tracking software to increase our efficiency, we performed a search to find the most suitable solution for our company. After we identified a few possibilities we have prepared a comparative analysis and chose TimeCamp.
How had your company been operating before you implemented TimeCamp?
Kristof: We are a growing SME and that is why before TimeCamp we did not have any other support software for time tracking. It was unnecessary, because of the small number of colleagues we had. It had been easy to keep track of their work hours. But by the time we chose TimeCamp it has become an impossible task without any time tracking system.
How do you use TimeCamp – is using our software beneficial to you and in what way?
Kristof: One of the main reasons for us using TimeCamp is that it is very user-friendly. We would like to enable our employees reporting their working time flexibly and in various ways. TimeCamp has a mobile and a desktop application as well, so it can collect any activity of the users, but it is not obligatory for them to use this feature. Each colleague can find the way which is the most suitable for them.
On the other hand, for managers and team leaders, TimeCamp helps to follow up these reports and verify them. Many useful features are offered to managers and administrators. Also, TimeCamp has a really great exporting system. It is very easy to use while it is really feature-rich and therefore useful for the company.
How does using TimeCamp affect employee productivity?
Kristof: It helps our colleagues focusing on their tasks instead of administering them. Creating projects and subprojects are easy for project leaders and after that entering worked time is a piece of cake. Because of the benefits of the reporting and exporting features, it is easy to process the worked hours of the employees.
Which features do you find most useful and why?
Kristof: The time tracking and the exporting functions. Both are simple to use but there are lots of options and customizations which help the administrators' work. And the price of the software is also an important factor for an SME like BlackBelt.
Can you imagine working without TimeCamp now?
Kristof: TimeCamp now is an essential software both for our colleagues and administrators. We do not want to work without a great and suitable time tracking software like TimeCamp.
Do you have any pieces of advice for us that could help us in the future?
Kristof: We had a discussion and I collected a few ideas and features that could help us in the future.
Using keywords and labels/tags in our projects because it could help separate tasks belonging to the same project/subproject (There is a ticket in development roadmap

)

An automatic reminder for colleagues about filling in time reports (weekly or monthly) because now this is the administrators' job to do and if it could be a feature that would be a great help for them.

An option of setting the maximum amount of time a certain colleague can add to a project in a day/week/month and year. For example, there is a project called X and I am not allowed to spend more than 1200 hours on project X annually. With this setting, I cannot have a new time entry once I used all of the 1200 hours allocated in the year given.
---
Are you using TimeCamp? What do you think about it? Want to share your story?
Reach out to us! Your opinion matters!
We want to change and improve for you.
[SEOINS][SEOINS_CONTENT]Sign up for TimeCamp today and take your business to the next level![/SEOINS_CONTENT][SEOINS_ICON][/SEOINS_ICON][/SEOINS]
[relatedposts]