New in: Timecamp for Apple Watch!
September 18, 2020
by Ola Rybacka
No comments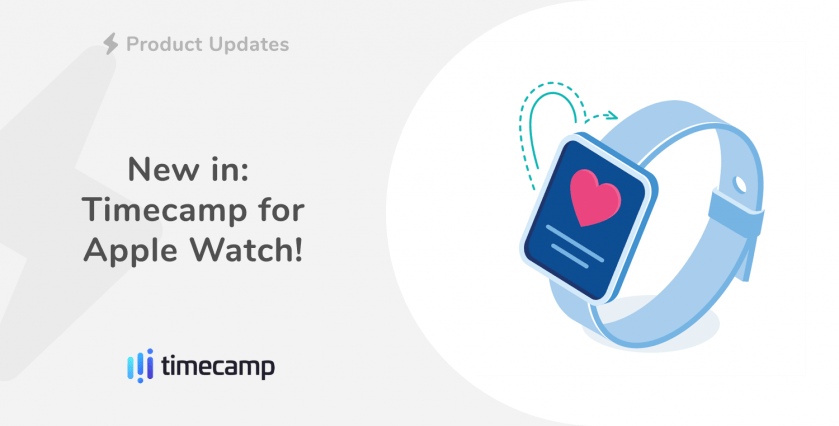 Year after year, we notice that technology develops so fast. The market is full of new tools created with the view of everyday life improvement, making obligations much easier to fulfill. At Timecamp, we are doing our best to keep up with the times and make our tool the most accessible. So that, we're proud to announce quite a significant improvement – Timecamp for Apple Watch app!
Timecamp for Apple Watch – how it works?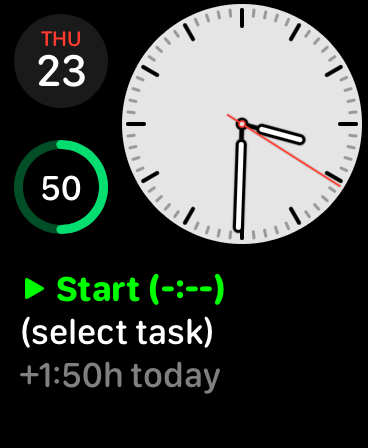 There's no need for too long, superfluous introductions; let's get down to the business! The idea behind the Timecamp for Apple Watch was to make time tracking even handier.
That's why, with just one glance on your wrist, you'll be able to: 
Start a timer,
Stop a timer,
Find out the total time tracked in a particular day,
Receive notification that the timer is running
Refresh timer in the background,
Choose a recent task (used in last seven days) or browse all tasks,
Watch complications showing total time tracked today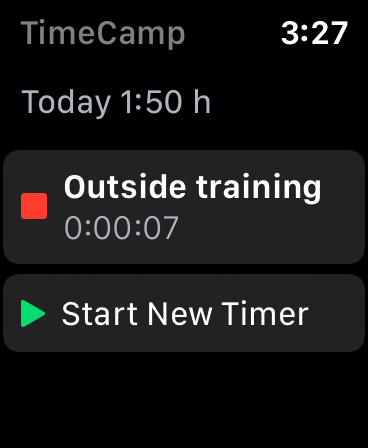 How can I get one?
First and foremost, it's entirely free! The app is available to download in App Store and requires iOS 13.0 and watchOS 6.2 or later. It's also compatible with iPhone, iPad, and iPod Touch.
Please keep in mind that for now, it's available only in English. 
Read also: Timecamp vs Desktime: Which suits your company best?
Why use it?
As you can see, downloading Timecamp for Apple Watch makes time tracking even more accessible. But what are the other benefits of using it? 
with just a glance on your wrist, you get an overview of how much time you spent on your tasks during the day, 
it syncs with other apps (desktop and mobile ones) and the time entries are all visible in the timesheet, and you don't have to miss any necessary data, 
perfect for remote workers and contractors that often hold meetings and don't have time to start timers using a desktop or mobile apps, 
it starts and stops tracking with just one click – isn't it handy? 
---
If you own an Apple Watch, don't hesitate and download Timecamp today. In case you're a new user, don't forget to sign up for a free account here! 
Happy time tracking! 🙂