New in Timecamp: Guest role!
September 7, 2020
by Ola Rybacka
No comments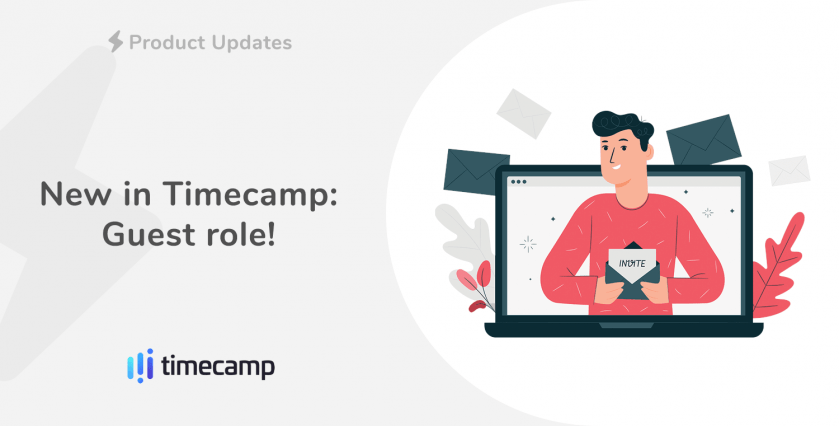 Both companies hiring contractors and freelancers working for their clients need one thing – the proof of work to bill or to be billed accurately. To make sure the accounting is clear and easy, the sides should agree on the kind of that proof while signing the agreement.
One of the most popular billing ways is based on the work results, but in times of growing popularity of time tracking software, hours logged for a particular project serve as a billing method more often. Sending PDF or Excel reports to the payers is one of the most accessible options, but Timecamp took a step further.
Today, we're proud to introduce a Guest feature!
What's the idea behind the Guest role?
Many of our users use hourly billing for their clients. Timecamp offers a wide range of reports, so they can easily prove the time spent on working for a particular project. To avoid wasting time on sending emails with them (that we can easily forget about, being overwhelmed by piling duties), we came up with an idea of inviting customers to the company's account and let them stay up to date on how the projects are performing. Saves precious hours and meets the payers' needs of keeping an eye on the budget.
How does Guest role work?
Guest is a class with pre-defined privileges, like an Administrator, Supervisor, and regular user. It's free of charge and doesn't affect the numbers of paid seats in your business' account. What's also important, the number of guests is unlimited, so you can invite as many contractors or payers as you wish.
✅ What are Guest's permissions?
Guest is a Timecamp role with mosts restrictions. They can't track time and browse teams' timesheets, hourly rates, and invoices. Why? Because as I mentioned before, when they entering Timecamp, they can only see and access a limited number of features:
Timesheet – once guests get there, they'll find a message they're not allowed to access this page and signing up for a full version of the Timecamp button,
Reports – they can access all the types beside People by Days, Billable, Unbillable, Invoiced, Revenues, Costs, Margin, Real-time dashboard, and Location Report. They can see only time entries that belong to the groups they've been assigned as guests. They're also not allowed to edit time entries,
Projects – guests can see tasks and subtasks they've been assigned to, but they can't delete them or change anything besides their colors,
Settings – they can see and are allowed to change: full name, Language, theme, email, additional email, password, API token, API specification.
✅ How to add Guests?
There are two ways of adding Guest to the organization's account:
sending an invitation to their email address with "Guest" checkbox marked,
changing user permissions in the setting (e.g., from "User" to "Guest" (once changed it will apply to all the groups the guest has already belonged to).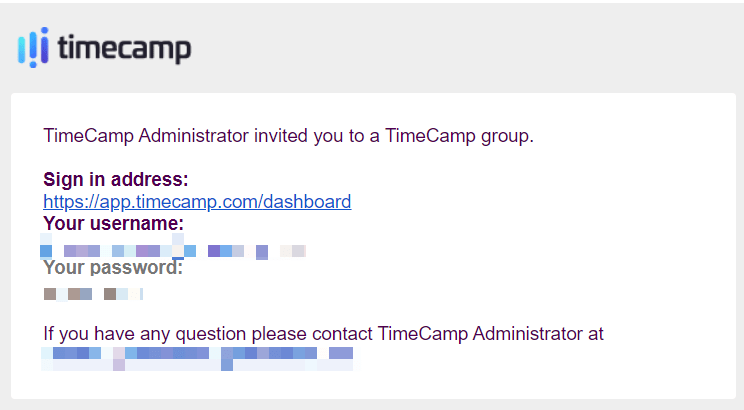 Read a step-by-step tutorial in our Knowledge Base! 
What are the benefits of the Guest feature?
As I mentioned before, if you're running projects for clients or hire contractors, you should highly appreciate the Guest feature. But why, exactly?
easy way to show the proof of work,
reduces time spent on sending emails with reports,
customers can easily track the projects' budget,
with restricted permissions, you don't have to worry clients will see the sensitive data about your team members, they can only see what they're allowed to see,
it's free and doesn't affect the number of paid seats, so you can invite as many guests as you need or want,
no misunderstandings, both sides are perfectly up to date on how the projects are performing.
Hope you find this improvement useful for your company! Enjoy the stress-free data sharing ;).