New in: Personal Calendar Integration!
April 27, 2022
by Ola Rybacka
No comments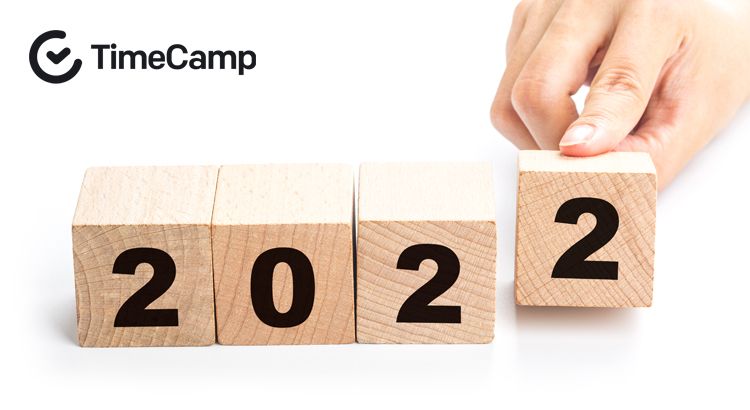 I bet you've all been already familiar with our Google Calendar time tracking. It allows you to import all your Calendar events to TimeCamp, so you can be sure all the meetings will appear in your timesheets.
Happy to inform you that now you can synchronize your TimeCamp account with other iCal format calendars!
What has changed so far?
Our main goal is to introduce as much automation into time tracking as possible. We believe that integrations can significantly improve it; thousands of users satisfied with the service speak for themselves, don't they?
So far, synchronizing the calendars with a TimeCamp account was available for Google Calendar users. But we know that among TimeCamp users, there are also a lot of those who run their iCal format calendars. So why won't they also benefit from that level of automation?
That's why we're offering them a new, personalized calendar integration. Let's check how it works and how to enable it in TimeCamp!
How does the Personal Calendar integration work?
The integration allows any iCal format calendar (e.g., Microsoft Outlook) users to integrate their TimeCamp account with their personal calendars. Once the integration is enabled, it seamlessly imports all your events and fills your timesheets with them. You can later assign them as new entries to specific projects or tasks. What's more, you can then do the entire assignment process automatically, using keywords.
The entries appear in your timesheet automatically, so you don't need to waste time on adding separate time entries for all of them manually.
Besides, this integration doesn't require administrator privileges – it's personal, so even if you're a regular user, you can still connect your TimeCamp account with your personal calendar. It saves time for both you and your admin!
Isn't it clever?
So, in a nutshell – if you'll get yourself an iCal integration, you'll receive:
time tracking automation of all your Calendar events and meetings, 
seamless import of all your events into TimeCamp timesheets as new time entries,
automatic assignment of new events  into appropriate projects and tasks with keywords,
the ability to add your personal calendar without asking an administrator for permission and help, 
more time for what really matters because the integration will do all the job for you! 
How to enable iCal time tracking integration in TimeCamp?
Go to your TimeCamp account (or register one here if you don't have any), and find the Integration tab in the drop-down menu in the top right corner. Then choose the "Calendar integration" and click on "Enable." You'll be redirected to the integration page.

Find an "Add calendar" option and click it. The empty row to enter the calendar URL will appear.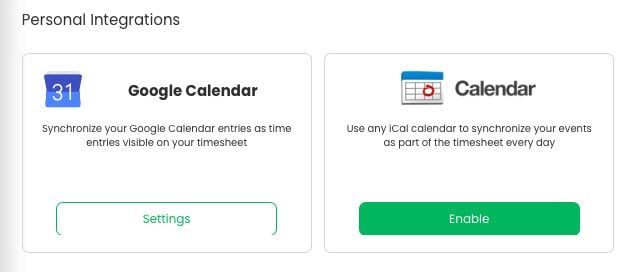 Add an URL there (make sure it's in iCal format!) and then save it or proceed with adding another calendar.
Your events will be seamlessly imported, so go to your timesheet and assign them to the appropriate projects or tasks.
And that's it!
PS. Keep in mind that the personal integrations count in the limit of one integration in the Free plan.