What Makes a Good Manager?
March 14, 2023
by Kate Borucka
No comments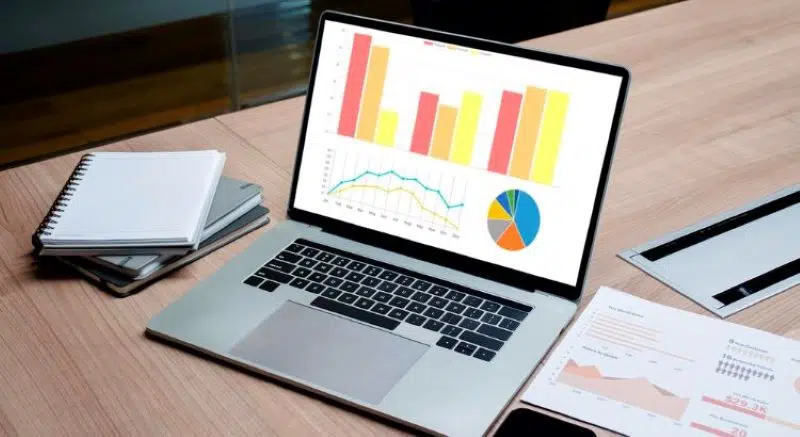 Being a great manager is a skill that takes time, effort, and dedication to develop. Great leaders ensure that everyone is heading in the same direction. Managers should do their best to guide their team in order to achieve team goals, while also ensuring that employees feel supported and valued. This requires working closely with your team members and finding areas where you can all work together to make a meaningful impact. But as you can imagine, it's hard.
Being a good manager means understanding how your work contributes to the success of your employees and company as a whole. At the organizational level, effective managers are the ones who can help employees reach their full potential and achieve great things together. If you're wondering how to be a great manager, read tips below and put them into practice.
The Road To Project Management
Many people become Project Managers by accident, whereas others know exactly what they want to do. Yet the road to becoming a Project Manager is not as easy as it seems. Nevertheless, you should begin your journey with the question: "Why do I want to become a Project Manager?" If it's just temporary whim, then you definitely need to step away. But if you feel like it's something you will be good at, you're on the right track! However, a good Project Manager needs to possess special skills and traits and for this reason, it is important to add few more questions to the list:
Do I have the skills to be a Project Manager? If yes, how can I use them while pursuing my goal? If not, what should I do to acquire them?

Am I good at working with people, under the pressure of time and my boss?

Do I know in what particular field do I want to work?

Am I open to new things, ideas, and solutions?
The work of a Project Management requires attention and flexibility. Once you answer these questions, you will exactly know in which direction you should go.
👉 Read also our remote project management guide.
How To Become A Project Manager?
Now that you have answered the questions of why you want to become a Project Manager, you should focus on how to become one. Of course, there are many ways.
To begin with, it is good to gain experience working in project management area. So don't be shy and ask your boss to let you work with project managers in your company. Be a good observer, ask them to give you some tasks concerned with their position, see for yourself what tasks they have and how their work looks like. There is nothing better than gaining experience than assisting a PM on projects.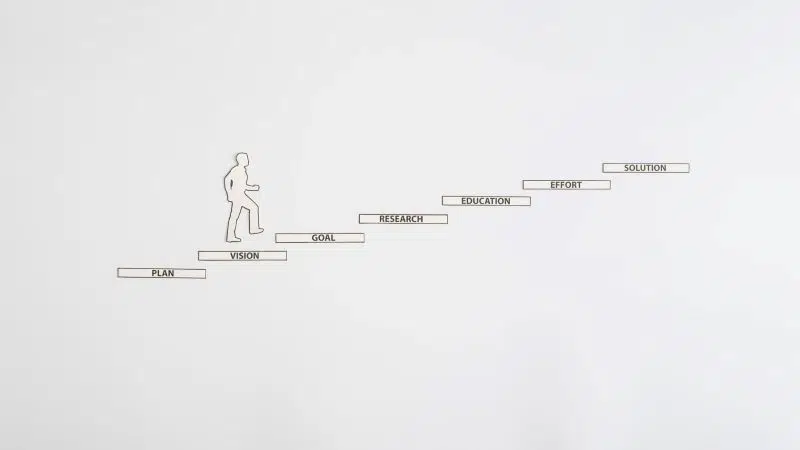 Moreover, before and after you become a Project Manager, you need to stay on top of the project management world. Keep developing your skills, participate in trainings, courses, conferences, social events for managers. A good example would be attending a management training course to learn some valuable lessons from other managers.
In addition, if you want to manage projects at scale, helpful might be getting certified in the project management space: PMP certification and a PRINCE2 certification. Also read a lot! Reading is one of the best ways to expand your knowledge and there's plenty of books to choose from. Be open and always keep learning from your work. Everybody has to start somewhere and we all learn all life.
A Successful Project Manager
Once you become a Project Manager, you have to remember to always pay attention to self-development, as well as all the detail in your work. And these include the following:
being an effective manager means being a good leader;

"As you learn, apply the concepts" – Margaret Meloni;

take care of your team;

remember to manage your time and projects for the entire team, as well as budgeting for example with the use of time and project management software like TimeCamp;

be committed to your work.
What are the manager's duties?
Successful managers are effective leaders who understand their management role and are committed to achieving the organizational goals. They have several responsibilities that are critical to ensuring good performance and achieving success.
The best managers plan, communicate, motivate, delegate and make informed decisions. These factors can help aspiring leaders develop the skills and attributes they need to be successful in their roles. Here are some key takeaway informations about the roles of great managers:
1. To properly organize the work of their team
The fundamental responsibility of a best manager is to organize work as quickly as possible. It means that new managers have to be familiar with the environment of the company, the skills of their subordinates, and the customer's demands. They have to analyze the tasks and forward them to those team members who have best qualifications for the particular job.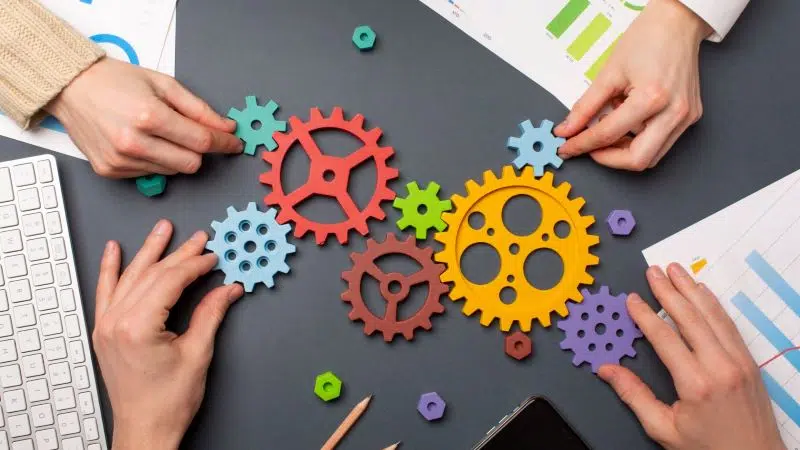 In order to organise the work properly every day, it is essential to have a goal-setting process to establish the direction in which the company should be heading. Regular team meetings should not be forgotten in order to synchronise the work of most employees.
2. To motivate employees
Aspiring managers are also coaches, who know how to reach their employees. They should be able to motivate their subordinates effectively and thus influence the process of project implementation.
Many employees may feel unmotivated and have a sense of a lack of work-life balance. This is where the manager comes in. Part of the manager's job is to look after the well-being of employees. An effective manager is the one who inspires the team and encourages professional development. This helps to prevent burnout. A critical part of the motivation process is to increase employee engagement.
Quite simply, great managers help employees to reach their full potential. They create a safe space for creativity, innovation and career development.
3. Be a model to their subordinates
An average manager is higher in the hierarchy of a company than their subordinates and therefore should give an example of how things should be done. Such a person needs to be hard-working, reliable, earnest, their work ought to be distinguished by its high quality otherwise their subordinates will not be motivated to go all out. Being a role model by creating a positive work culture can help employees see the big picture and contribute to the success of the organization.
4. Execution
A proper execution of team's task is directly connected to the authority of a manager. They have to define their rules and the consequences of their violation clearly. A good manager must be understanding but strict at the same time.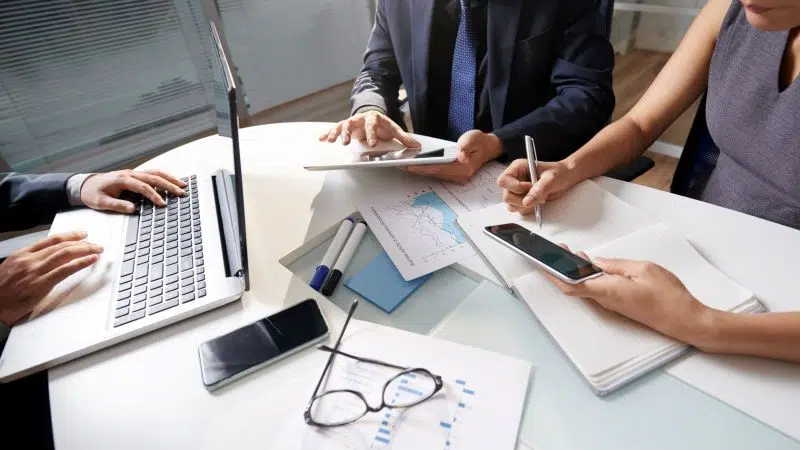 To improve overall performance, it's important to set expectations and remember that giving feedback regularly is crucial for the whole team. In this way, project execution will be more effective.
5. Effective conflict resolution
A person in charge, who wants to be a good one at this, has to be able to resolve conflicts. This, in turn, requires a bit of empathy and a lot of determination as well as emotional intelligence. Why? Because conflicts should be – if possible – solved in a way, that both sides benefit from it.  It may be hard to keep everyone satisfied, but it is not impossible. As a good manager, it's important to identify weaknesses and navigate office politics to effectively solve problems in your managerial role.
6. Not to be afraid of technology
Living in the XIX century, it is necessary to use what the world has to offer to survive, metaphorically as well as literally─ technology. When it comes to business survival, software is an indispensable tool. Fortunately, the market is rich in useful solutions.
We can recommend software that definitely helps with work management – TimeCamp. It gives you the opportunity to monitor and analyze your team's working hours. Time tracker is a great way to boost your team's effectiveness, productivity and time management skills.
Here are some of its benefits:
it boosts cooperation between team members; its aim is to help project managers have work done on time while remaining within reasonable budget limits,

it makes possible maximizing the results, all because TimeCamp enables one to keep their team's work under control and communicating with them efficiently,

user-friendly, attractive interface created through the project managers needs,

budgeting and invoicing to help you collaborate with clients,

monitoring productive and unproductive activities,

it creates direct reports (most popular are attendance reports).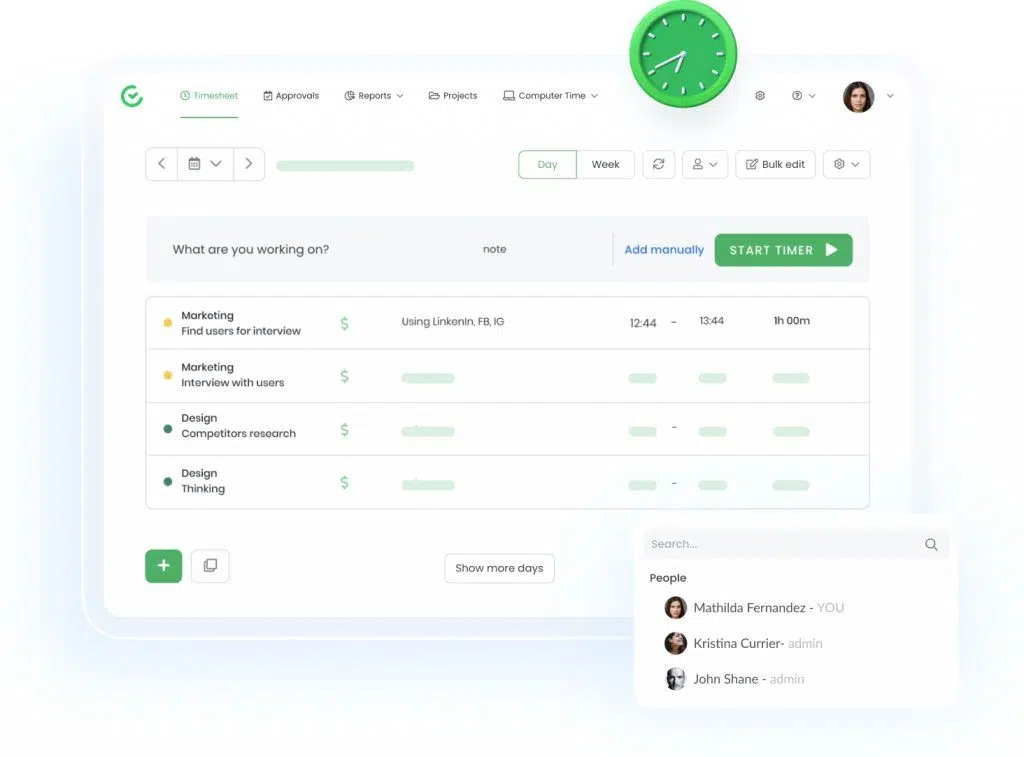 Here you can try TimeCamp for free
Communicate and Coordinate
When you work with people in other departments, it's good to make sure everybody understands you. Additionally, when the communication between people is smooth, they feel that you care about them. And motivation is always good for increasing the sales and your company's position on the market. Good coaches use a clear vision and leadership approach to create a safe environment where team members can thrive, unlike bad managers. Also, great managers that want to take their NFT marketing agencies to the next level know that establishing seamless communication channels and demonstrating genuine care for their team is crucial for positioning the company as a leader in the dynamic NFT market.
Delegate tasks
There will be times when you can get a bit overwhelmed (but that means that business is doing great, and that's all we wish for you!) However if those times happen, you may not be able to cope will all your duties. This is where you should swallow your pride and share the important tasks with your colleagues. Always put your health in front of the money. Also, remember, that if you take too much on your shoulders, the results will not be as good, as they were, when you were not burdened by work. Delegation helps to distribute workload and promotes efficiency.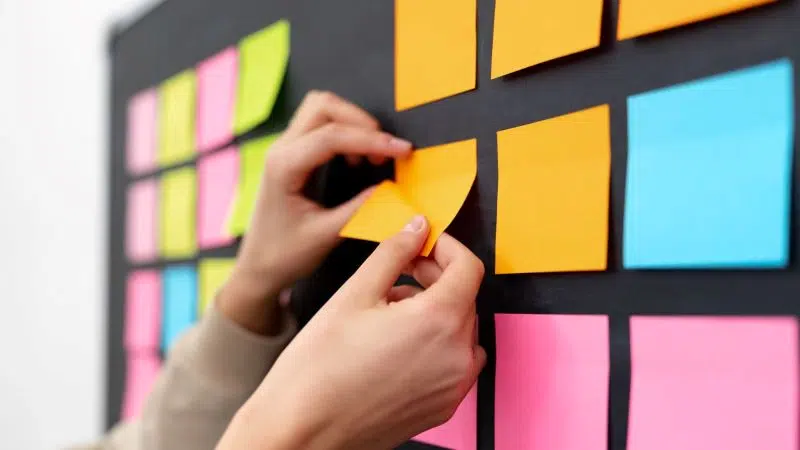 Great managers should possess decision making skills to be able to delegate tasks and admit that they cannot do everything themselves. It is also a great opportunity for employees to learn new skills. But it's important to delegate tasks to specific employees based on their experience and strengths. A good manager should always calculate the risks and remember that the end result affects the organization.
Believe in Yourself
Well, this one is pretty obvious, but it takes a lot of practice to master. Even people with huge self-esteem and a lot of charisma tend to get anxious. There are some easy ways to get into the right mindset.
Mirror self-motivation – that people tend to laugh at sometimes. Before they actually try it! You may be very surprised but spending a few minutes each morning in front of the mirror, talking to ourselves, can help us significantly boost our self-esteem. Just make sure that you are complimenting yourself!

Mental exercise – another cool trick that may help. Spend 5-10 minutes every day whenever you have time and just sit down, relaxed. Close your eyes and think of your life – what lessons you've managed to learn and what they gave you. You have knowledge and experience, and you've been through a lot. There is nothing that you can't handle!
Believing in yourself is especially important as new managers learn to work with and get to know their people. Self- cofidence will positively influence your employees and you. Successful managers should never forget about this.
How to become a successful Product Manager? – best methods of a good Product Manager
A product manager is a person who deals with such issues as the product planning, development, and marketing. Basically, he has to analyze the market and look for potential problems, competition, and provide a good marketing strategy to the company. He is also responsible for boosting the business' sales. It's a demanding role because it often means managing people. And it may cause even more problems if you're the company's CEO and have to organize meetings or take care of a large group of people at once.
But being a good Product Manager requires a specific knowledge and awareness of your marketing surroundings. Here are some tips on how to do that:
Create a Roadmap
Creating a roadmap is the first step you should take as the Product Manager. Establishing a plan for the product development is the crucial thing. Such a document should comprise of specific elements:
market segments,

estimated profit,

trends on the market and in technology,

customer needs,

conditions and technology needed to create products.
With a clear structure of the business, developing your products is much easier. Roadmap allows you to keep track of the records and anything you do. And if anything changes, you can easily update it and share it with your team and customers.
Analyze and Think Strategically
Before you make any decision as a Product Manager, you have to collect enough data for evaluation. Examining the customer's needs and expectations is important. You have to take into account every possibility and stay open for different variants. Your success depends on gathering this information and applying it to your product's creation.
Follow the Outcomes
If your product was received negatively, don't stick with your current marketing strategy. Your plan didn't work out? Don't worry. Make changes, so that your customer can be satisfied. An American businessman, Michael LeBoeuf, once said: "A satisfied customer is the best business strategy of all." Fulfill your customers' expectations, not yours.
Integrate with Different Tools
To become a better Product Manager, you have to collaborate. And the best way to do it is to use communication software. There's plenty of that on the market, and you can use such as Asana, Trello, Google Sheets, and many others. Through them, you can share files, important information, and always stay in touch with your team, especially if your employees or colleagues work remotely in different parts of the world.
Be honest With Your Clients
Because you don't have to be the social butterfly to convince your clients to purchase a good product. You just have to be friendly and honest with them. Build strong relationships, care about the people you meet with. Don't just talk but listen to them, and you will find a way to everyone's (well, not everyone's but to many) hearts (or, in this case, wallets, right?)
If you don't know how to start, try setting up some goals. Read more in our article with career goals examples.
Understand the Market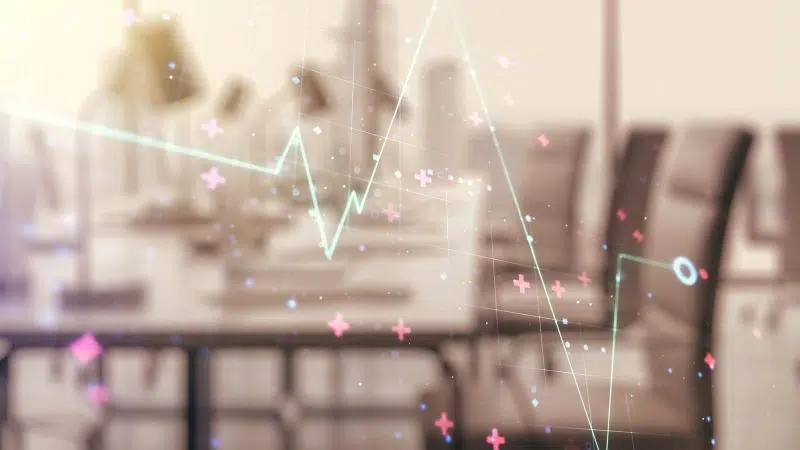 Every success-oriented product manager should know what the market and competition looks like, know the market trends and feel the user's needs. This will allow them to discover new possibilities in the form of minimal advantages in functionality, thanks to which their product will be unique and achieve success.
Understand the User
Every product manager must be able to understand the way users think and make decisions. Only the previous contact with a product will make it easier for them to understand the needs of the user and the changes that will allow them to make even better use of the product.
Appropriate Communication With Stakeholders
Communication is one of the most important skills during the product manager's work. It is about talking not only to the team members at work but also to stakeholders. The product manager should have highly developed communication skills. To those belong, among others, the art of negotiation, telling interesting stories or even persuasion.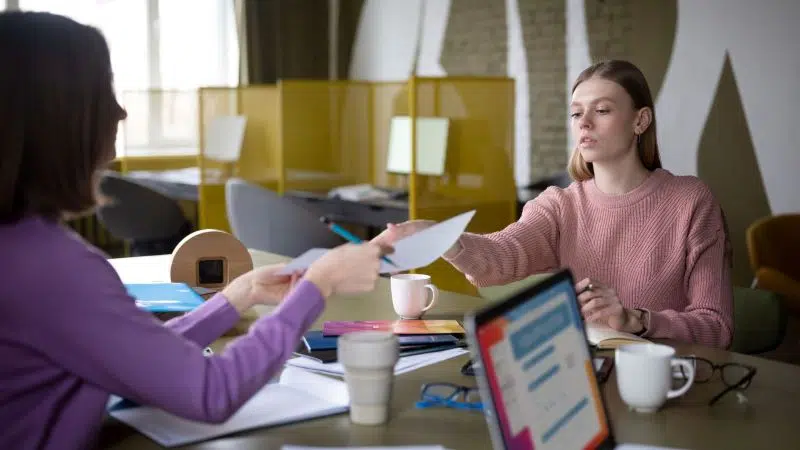 It is also crucial to remember that stakeholders may have slightly different goals than yours. The boss wants to increase profits from the product, users expect interesting functionalities that will meet their expectations, while engineers are looking for clear requirements for the product. Talking with all stakeholders can be difficult if we are not able to properly communicate information to different people.
The Ability To Prioritize
Products that are well planned and managed are successful. The way in which a product is created and placed on the market indicates its success or failure right from the start.
Good product managers have a highly developed self- awareness to set priorities. They know what is more important for the user at a given moment. They are aware of what can wait, what functionalities will increase the scalability of the product, and what will be unnoticed. Such questions should be asked when product managers define priorities.
Forecast
If you think that you are a good product manager because you know the users, understand the market, and are able to negotiate and prioritize tasks properly, the following will prove you are completely wrong.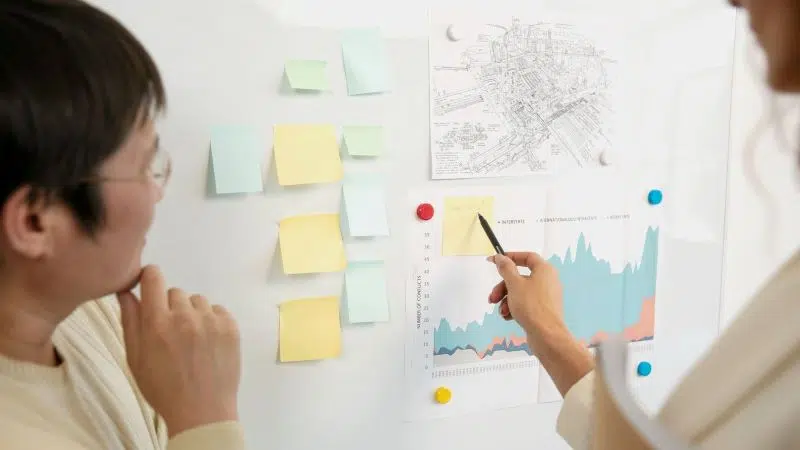 Why? The problem causes a constantly changing market and its trends. If you don't want to lag behind, you have to be ahead of the competition and users' thinking. It is enough to make one step more than them, and you will be the fastest in the industry. You can achieve that by asking the following questions:
What is the direction of the market?

How will change users' expectations in a few years' time?
Read analyses, study the market trends not only those concerning your product but also those "in-between". This will help you find innovative features that are appreciated by users.
Conclusion
The role of a successful manager in business is multifocal ─ a shockworker, a model, an advisor, a coordinator, a peacekeeper. And so are their responsibilities. A good manager helps to increase the company's profits, a bad one reduces them.
Whether you are a project or a product manager your job is to boost employee engagement and bring out their unique abilities and skills. You should also emphasize the importance of your management role and make it clear to team members to make sure that everyone is pulling in the same direction.
Being a successful manager can take your career to the next level. But remember, it takes a lot of effort. The best managers aren't everywhere, it's a long road and you have to learn a lot and broaden your horizons.
Co- author: Anna Meszko