10 Tools for Managing and Planning a Project
September 13, 2016
by Jakub Szyszka
No comments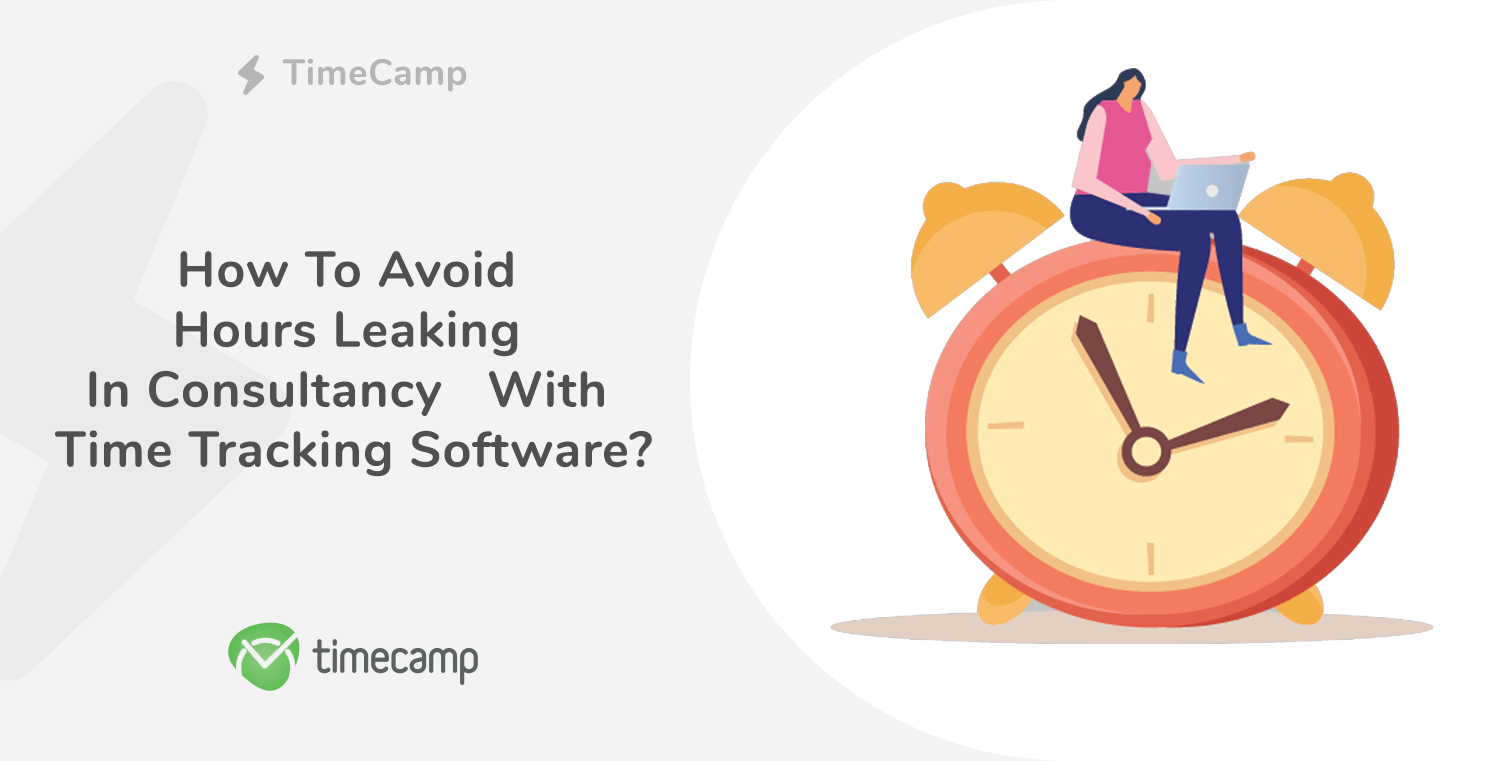 How can project management software help you?
Project management is rightly regarded as one of the most responsible jobs, and large companies employ people who are appropriately trained. However, when you run a small business, or you're a freelancer, you must know how to personally take care of it – especially when it comes to managing a project for the customer, and you do not have an opportunity to meet with the principal or other team members. But some tools can help you with this task. We present a list of ten project management software which is practically indispensable in a company.
Assembla is an application designed primarily for web developers. It allows you to effectively communicate with customers, investors or external contractors but also organize the work within the team. Assembla is integrated with Dropbox, allows you to work in the cloud and provides space for storing your files and written code so that all colleagues have a quick and easy access to them. It is also a tool for project management – it can be used to assign tasks, track the working progress and close tasks and projects that are completed.
Version for home use, for up to 12 users, costs 24$. Versions designed for a larger numbers of users require proportionately more – 49$ or 99$ per month.
BaseCamp is one of the most popular project management tools, which has been used by managers, who performed various functions, for over a decade. The experience gather for years has resulted in an excellent UI, synchronization between a calendar and a schedule, constant access to the work of the team members, as well as the possibility to preview the entire project and its files – all these functions are available from one page. There are no unnecessary elements and distractions. BaseCamp is integrable with TimeCamp, it provides easier time tracking.
Prices start from 29$ a month to finish at 3,000$. There is also a mobile application for iOS, Android and Windows Phone 7.
Do you need something to manage projects and motivate your team? Clarizen, apart from creating a friendly environment for management, also has some extras, including those that boost efficiency. You can also use the map which displays the functionality of the project, or tools for managing and monitoring the project. What's more, Clarizen has its own "market" of add-ons, plug-ins, and mobile applications that extend its usability and allow you to customize the program to your needs.
Trial version for 14 days is available for free.
Most of the freelancers at least have heard about Kanban. If you manage a large project, and you're a freelancer, or you are working remotely, it 's hard to meet at one board and move sticky notes, following the progress of work. That's why Kanban Tool was created. Thanks to it, from the virtual whiteboard you will be able to efficiently manage tasks– those to be done, already being done and finished ones.
Free trial version is available for 14 days. It can be extended if there are two people included in the project. If you need a larger number of users, use the paid plan: from 3.5 euros to 6.5 euros per user, billed monthly.
This tool for online project management offers to its users a set of features increasing efficiency of work – scheduling tasks for the whole team using drag-and-drop and reporting. It also gives access to all branches of the project and allows them to be fully displayed.
You can use the free 30-day version or purchase a paid access – from 29 to 49$ per month on an annual subscription. The minimum number of members is ten people. LiquidPlanner is available on mobile devices.
Podio helps in managing not only projects but also meetings and events that are associated with them. It is also able to support you in the process of recruitment of employees for your project. The interface is friendly, and what is more importantly – allows you to manage tasks, send messages and provides a full synchronization with SkyDrive, Google Drive, and Dropbox. TimeCamp offers an integration with Podio.
The basic version costs 9$ per month, premium version – 24$. Entrepreneurs can expect special price packages. There is also a version for mobile devices.
What if your project must fit within a certain budget and time frame? ProProfs Project will help with that. Thanks to it you will control the status of both. It's also the perfect environment to manage your team and corporate work.
You can test the program for free for 14 days. Prices vary from 19$ to 199$ a month in an annual subscription. In the basic version, you can manage up to 10 projects with an unlimited number of users.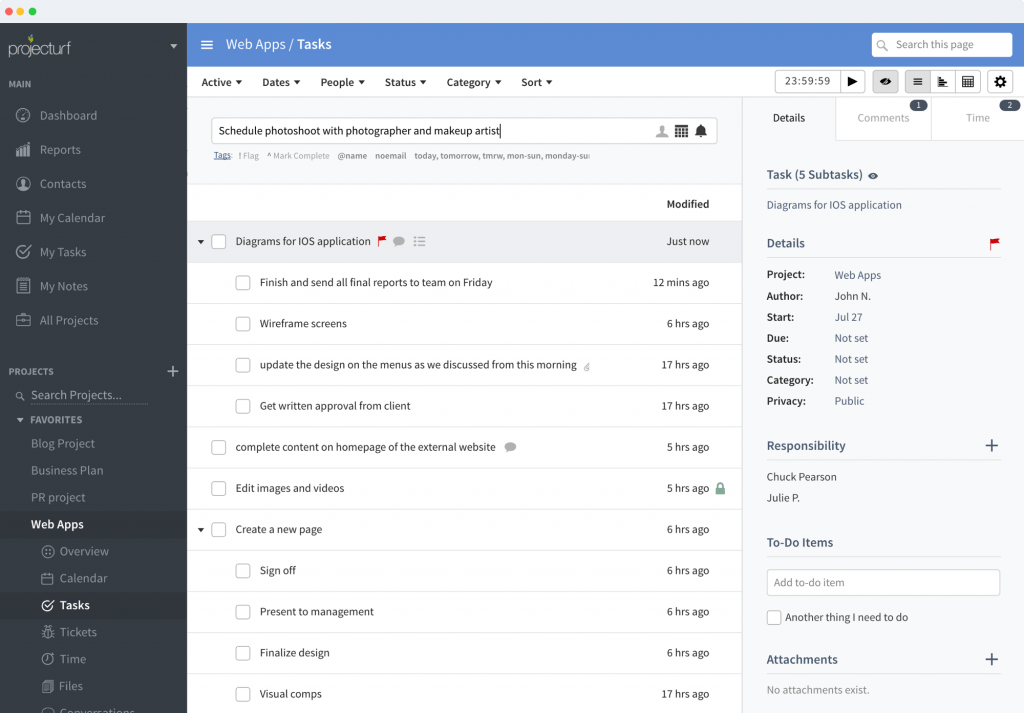 Freelancers who have a problem to begin their work should try Projecturf. With it, you will monitor the schedule and cost progress in Gantt diagrams and much more, all with a friendly-to-use drag-and-drop. If you think the layout is unreadable, you can also customize it to your liking.
You can use the 14-day trial for free. Price range is from 20$ to 100$ per month for any number of users.
Within this application, you can work with many individuals or groups. ProofHub assign tasks to specific users, check progress, change the status of the task and assess the effectiveness of work. The big advantage of this application is that it also provides advanced methods of data protection. Due to its cost and a wide range of possibilities, it is intended primarily for large enterprises.
There is no free version for new users. Prices vary from 20$ to 150$ in monthly plans. The basic version for 20$ offers management of up to 10 projects and an unlimited number of users.
If you are a freelancer managing the project of your clients, but you still have the problem to inform them about their bills and invoices adequately, Solo can resolve this issue for you. The program can track resources, time and budget – Solo is one of the most friendly and well-organized of all the tools for project management. The full display of the project will show you not only its progress but also deadlines and related requirements.
You can use the free trial, and if you like Solo, upgrade it to a paid version: 15$ a month or 150$ per year.