What Are The Benefits of Using Employee GPS Tracking Apps?
Every employer wants their staff to perform on the highest level. Managers collect and analyze all data on employees work for optimum performance and better project delivery, especially when it comes to time. While it's easy to monitor work hours and activities of employees working in the office, things get more complicated for people whose jobs require often travels. That's where employee GPS tracking app comes in.
Over the last decade, there have been many shifts in the business world. And one of them includes the way we work. More and more people travel o a regular basis as part of work. No matter the industry. There are many positions which can benefit from employee GPS tracking apps – construction manager working on site, consultant, event coordinator, truck drivers or even employees who have to travel to other cities or countries to finalize projects.
Using employee GPS tracking apps helps both employer and employee and brings benefits in terms of productivity and work systematization:
planning – it helps to make sure that deliveries or meetings are always on time, especially when the relationship with clients influences the future of the project; it's important not to lose the client and customers;
location monitoring – GPS software helps to monitor traffic and potential obstacles on the road which is related to planning – your employee can take an alternative, faster road not to be late;
reducing expenses – this factor results from planning and location monitoring – it helps to save money spent on fuel, tickets, and other travel-related expenses;
security for the company – the organization can monitor employees' actions and be sure they don't overstate expenditures.
So which app to choose to make sure it helps your business? Here are top 11 employee GPS tracking apps for location tracking, and not only!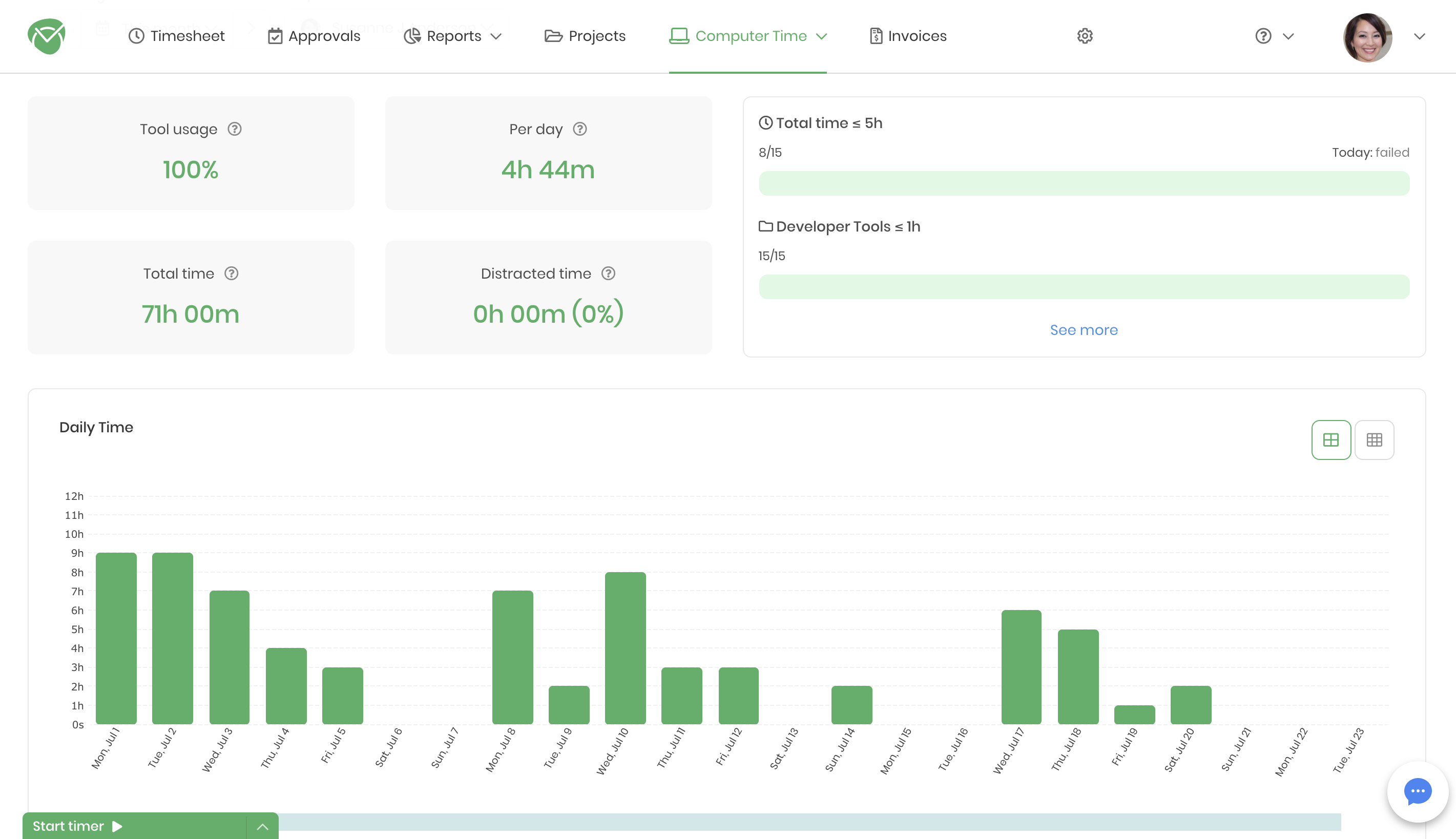 TimeCamp is one of the most advanced time tracking software on the market. If you're looking for a tool that will help you save time and money, it's the right choice!
TimeCamp allows you to track your employees work to improve workflow, communication, and collaboration in your team. Its automatic tracking features make it a great centralized system for project management. It has all the necessary components you need to always stay on top of work and be ahead of your competitors!
Main features:
Automatic time tracking in the real-time with comprehensive and detailed reports
Accurate timesheets to know when and how your employees work
Monitoring employee activities by categories, including app and website tracking
Monitoring productive and unproductive activities
Tracking time by tasks and projects to know what your employees are working on and what's the projects' state
Attendance management to keep track of vacations, leaves, absences, and more
Budget monitoring
Attendance tracking
GPS feature coming soon!
Integrations with the most popular software for project management, accounting, CRM, productivity, and more!
Available for:
Pricing:
Solo – free for a single user
Basic – $5.25 per user (billed annually)
Pro – $7.50 per user (billed annually)
Enterprise – custom pricing
TSheets is known mostly as a time tracking software. It provides detailed reports on employees' activity, regardless of their current location. But TSheets has features which make it a great employee GPS tracking app. It's suitable for small and large team, for those who often travel as well as for remote workers. With TSheets every manager can monitor employees' activity and location.
Main features:
GPS location tracking – real-time insight into who's working on what and where
Real-time coordination – GPS shows which employee is closest to the next job site so you can assign them appropriate tasks
The mobile app log and updates employee's location throughout the day
Convenient time tracking with the mobile app
Scheduling
Employees can clock in and out in real time and enter their time manually,
Advanced time tracking features enable your employee to customize time entry for fields, projects, and tasks
Available for:
Android
iOS
Windows 8 phone
Pricing:
Free for one user
$5 per month for 2-99 Users per user + $

20

base fee per month
$5 per month for 100+ Users + $

100

base fee per month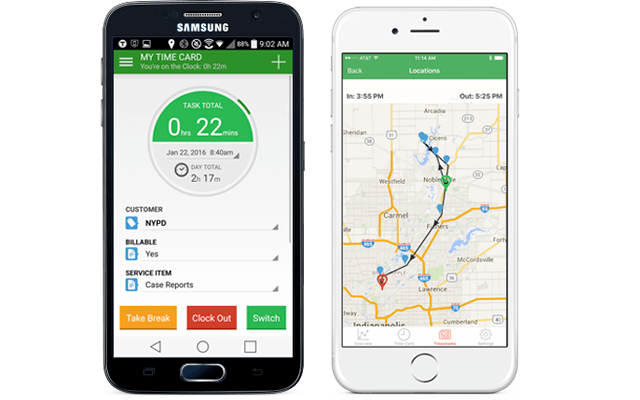 Gleeo Time Tracker is a combination of time tracking app with employee GPS tracking app. It allows managers to access all the information about team in one place. It's intuitive and easy to use.
Main features:
One touch time tracking – simple start-/stop-buttons
Location based time tracking with Automagic Premium app
The time sheet can be organized over several hierarchical levels
Exporting data to CSV
A daily, weekly and monthly data is displayed in an animated timeline
Location capturing
Available for:
Pricing:
Gleeo Time Tracker for Android – Free
Sync&Team service

$2.50 per

user/month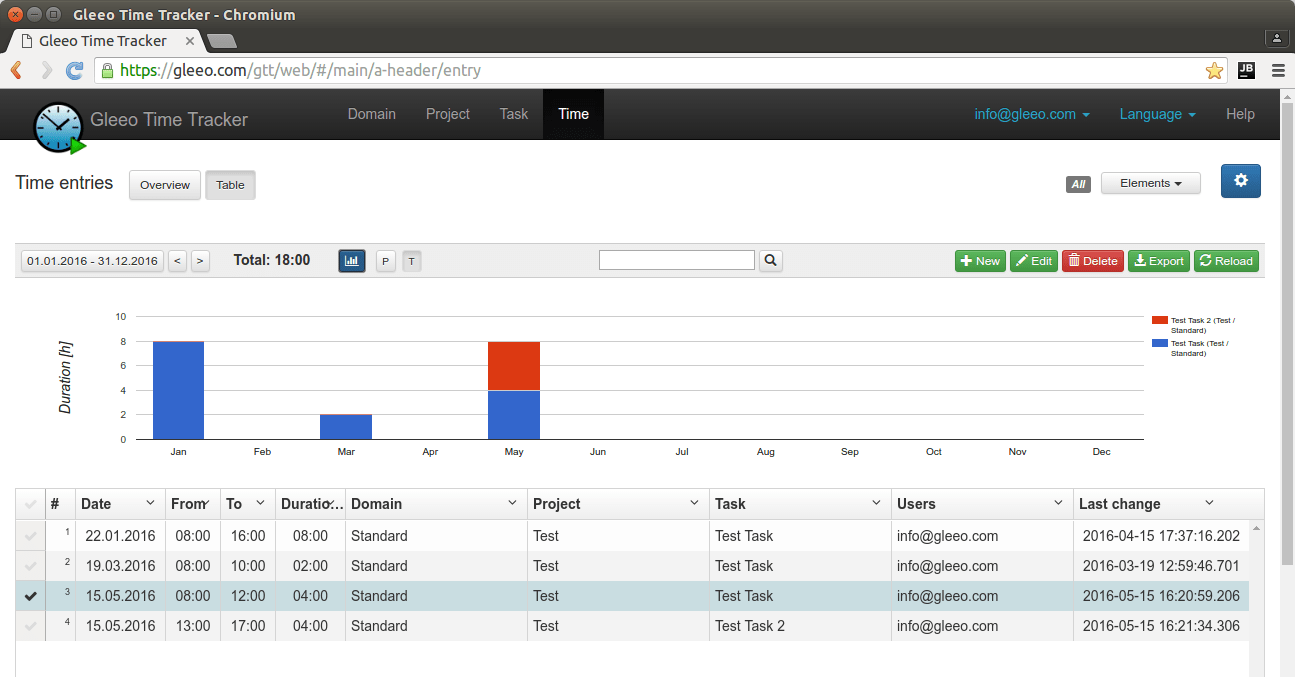 This app is a combination of three: an employee GPS tracker, time tracker, and expense tracker. Its extensive and really fancy features help to automate your work no matter where you are and control every aspect of your job.
Main features:
The app uses your location to automatically record time entries
Use tags to organize entries with a keyword
Create filters to show or hide jobs and entries based on tags
HoursTracker sends an alert when a set hours of work for the day is reached
Available for:
Pricing:
Free edition
$5.99 – Personal edition
$9.99 – Pro Edition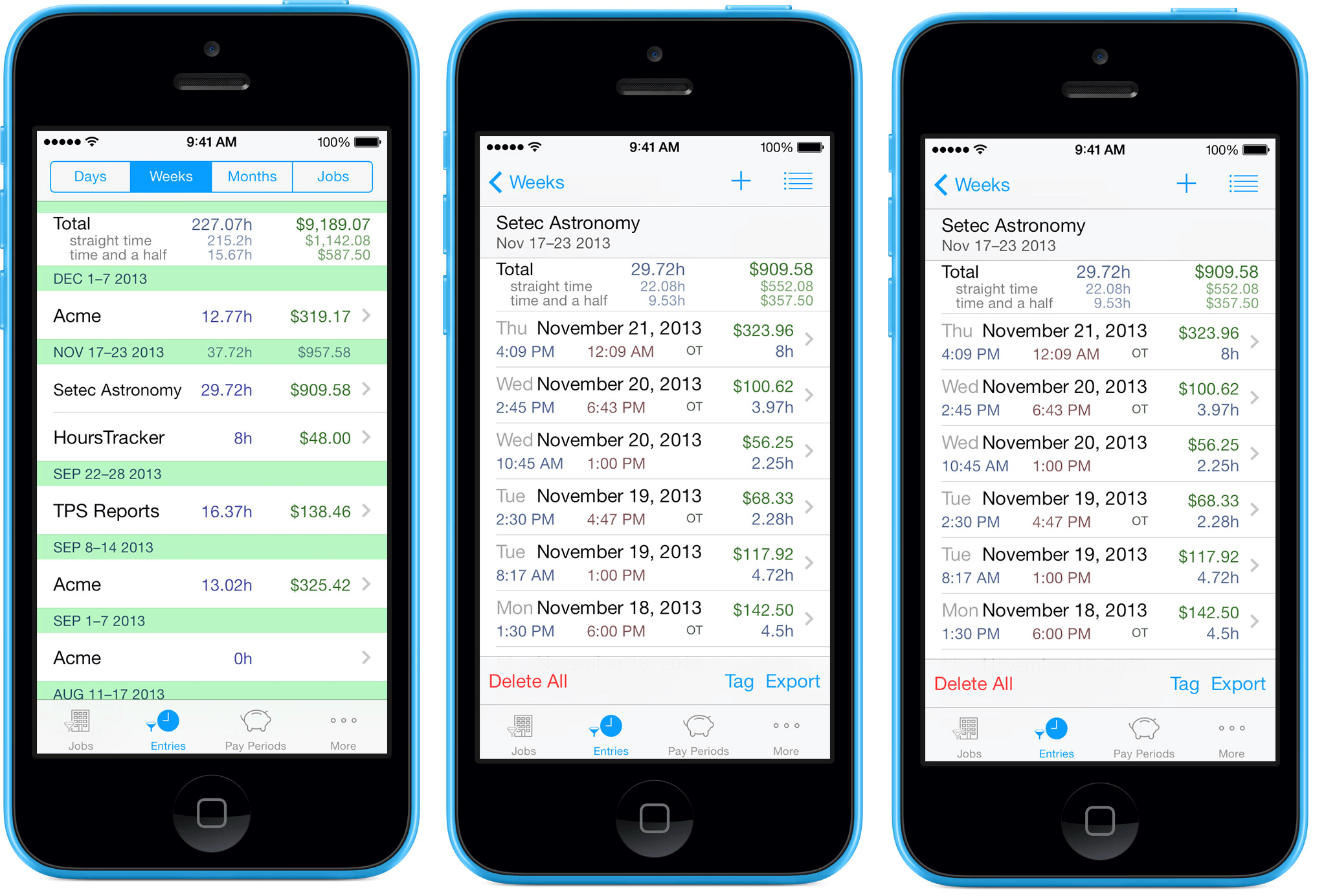 Spyzie is a little spy for mobile devices. Only that its purpose is to help employers and employees. Beside the GPS feature, the app monitors the use of social apps, calls and messages. Spyzie is an app suitable most for people whose work consists mostly of communication and collaboration.
Main features:
Route history to track the past locations of the device and the path taken by the user
Tracking current whereabouts of Android devices to monitor the real-time location of a device to know the exact whereabouts of the targeted user
Geofence
Available for:
Pricing:
Ultimate Edition (With Full Functionality) from $49.99
Premium Edition (With Restricted Functionality) from $39.99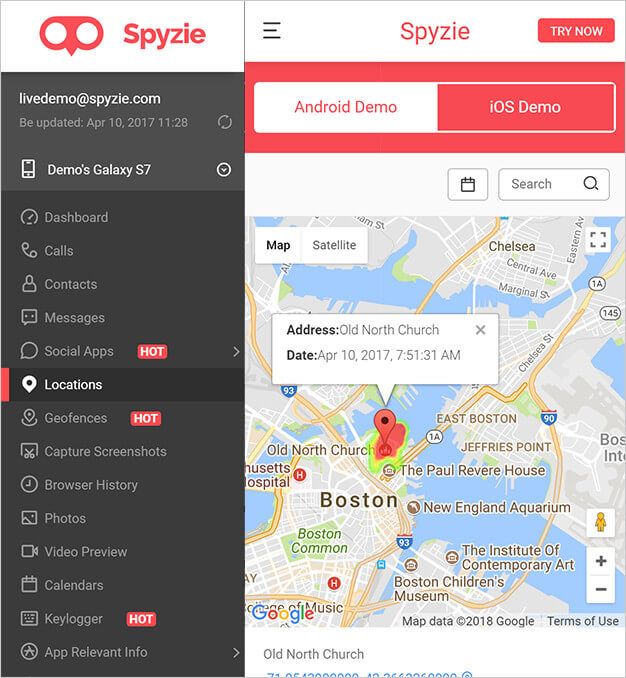 Timr is a tool suitable for people who need time tracking, project tracking, and location tracking in one. The app provides all features necessary to keep track of all activities necessary to deliver projects on time and on place. Use it if you need to create a centralized system for managing a team.
Main features:
Tracking work hours and project time
Available via browser and mobile app
Tracking mileage with the GPS
Centralized admin dashboard
Customizable reports
Available for:
Android
iOS
Blackberry
Windows
Pricing:
Regular – no base fee + € 8/user per month (10% discount if paid annually)

Plus – € 29/month base fee + € 8/user per month (10% discount if payed annually)

Enterprise – € 79/month base fee + € 8/user per month (10% discount if payed annually)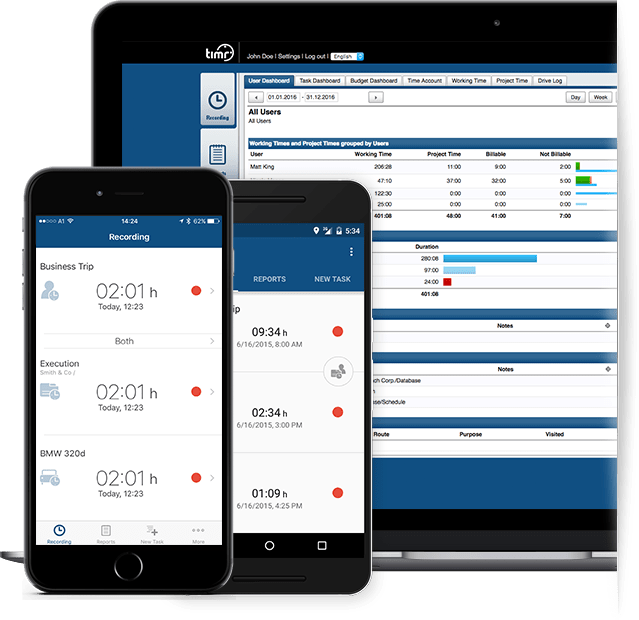 See the comparison between Timr & TimeCamp
TrackView is best for people who are concerned about their privacy, especially those who work solo or need to keep an eye on their employees. This tool allows you to monitor your office and devices and make sure nothing gets lost. It might not be an actual GPS tracking app, but it gives you the full access to your office and devices whenever you're on a business trip and need to make sure everything is under control.
Main features:
Remote location tracking in real-time
Remote video and audio monitoring
Intelligent event detection and instant alert to your selected devices
Remote video and audio recording
Integration with Google Gmail account
Secured access and connection by requiring a secured login using a Gmail username and password. Only devices with the same username and password can access each other. This guarantees that you are the only one who can access your connected devices
Universal accessibility: Access any of your devices at anywhere, from anywhere, in the world
Available for:
Pricing:
Gold (up to 20 devices)- $4.99 per month

Silver (up to 5 devices) –  $1.99 per month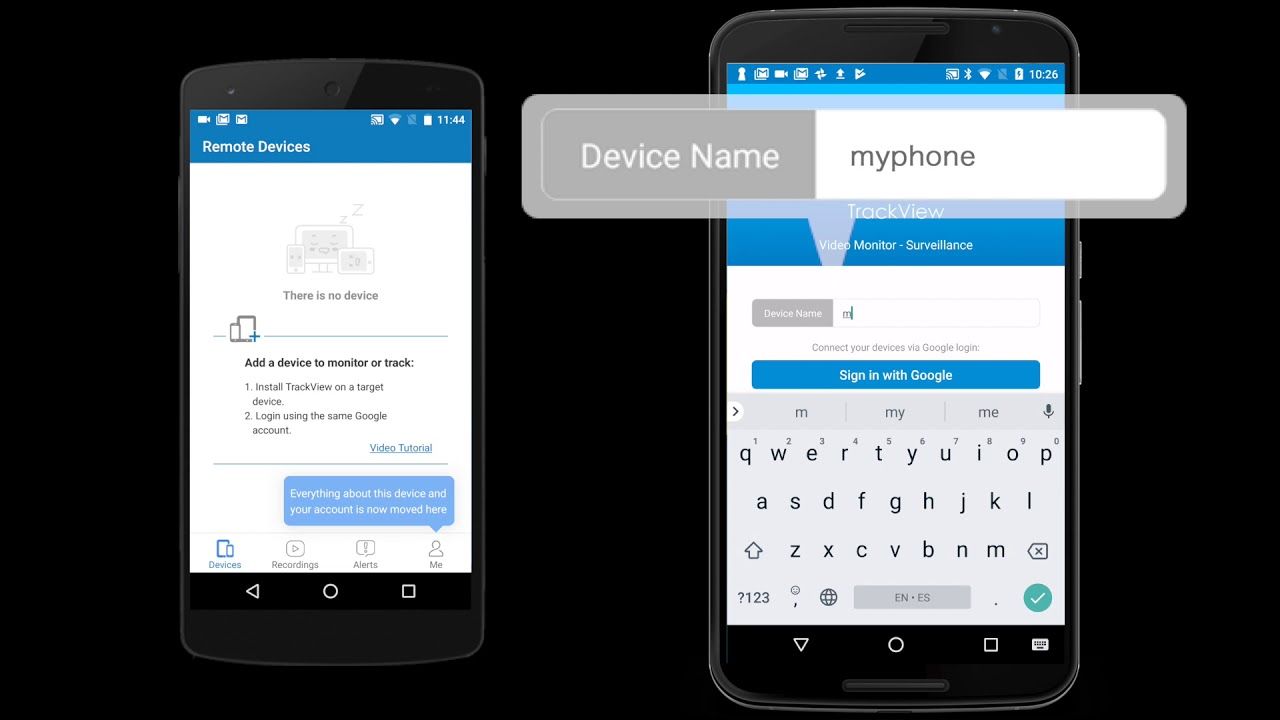 Timesheet Mobile is a great solution for teams working on the move, including physical workers. It allows people to connect via deices despite being in different locations. Managers can use the app to manage and monitor workforce and workflow.
Main features:
Geofence time tracking – the easy to use timesheet app sends instant alerts to managers when an employee is away from job site. Punch Prompt geofence technology reminds employees to Punch in/out and prevents timesheet errors.
Scheduling with drag-and-drop feature
Timesheet reports
Team messaging
Integrations
Available for:
Pricing:
Basics Plan – $3.49 per employee for unlimited punches + $14.99 company subscription
Punch Plan 1 – 15 cents per punch + $29.99 company subscription
Punch Plan 2 – $9.95 per employee for unlimited punches + $29.99 company subscription
Punch Plan 3 – $2.49 per employee for unlimited punches + $149 company subscription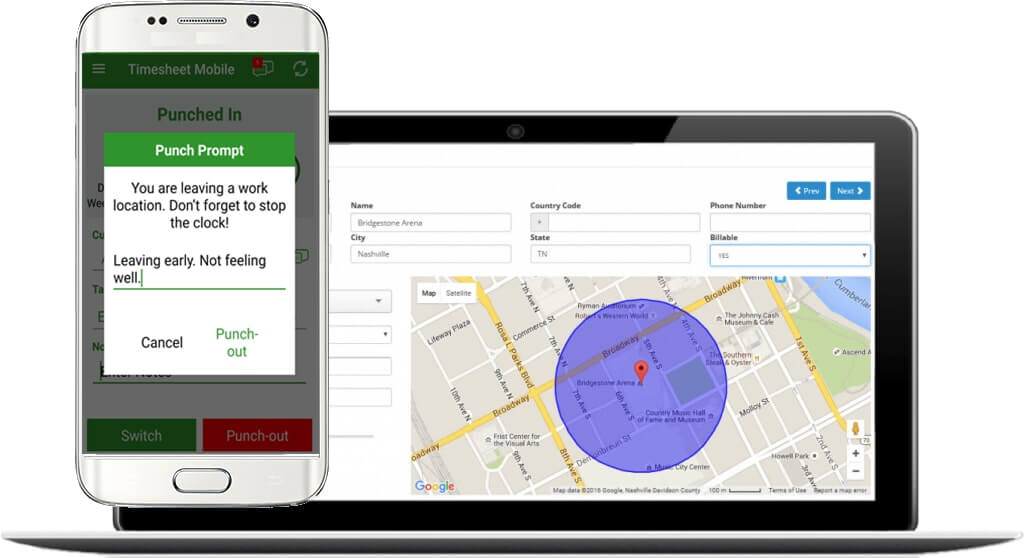 This employee GPS tracking app can be used also individually for your personal safety. But it's also great for incident management. For teams spread across the world and traveling between numerous locations in particular. It helps to secure all the data but also manage workforce.
Main features:
Works in the background with minimal battery usage
GPS with location monitoring
Panic alerts
Geo-fence and country-change alerts
Workforce management with check-in/check-out function
Available for:
Android
iOS
some Windows Phones and BlackBerry devices
Pricing:
Setup fee based on server specification and installation requirements plus an annual charge based on the maximum number of concurrent devices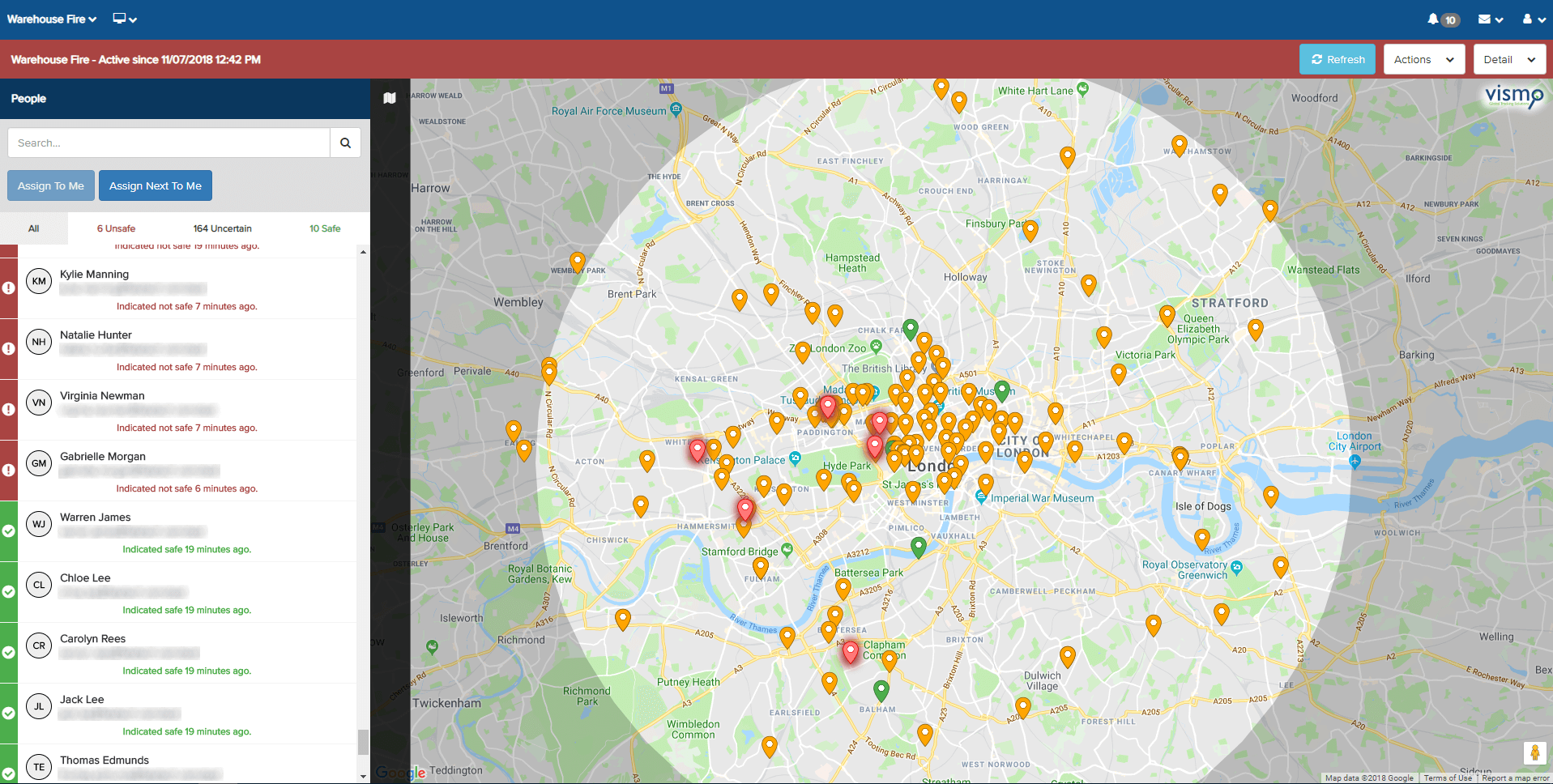 This employee GPS tracking app is suitable for time and attendance management. It helps to keep track of employees hours and their location via mobile devices. Labor Sync helps to optimize processes and save time as well as money in the organization.
Main features:
Payroll
Estimating
Project management
Overall employment management
Customizable reports
GPS-enabled time tracking, you have accurate reports indicating how long each employee is at a job site and the route
Real-time GPS tracking – you can always see what your employees are doing at a specific moment
Field notes and messaging
Available for:
Pricing:
$10 per month for active employee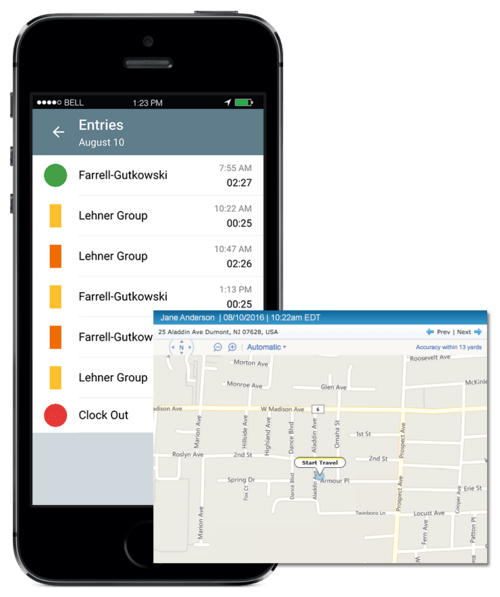 Hubstaff is one of the most popular employee GPS tracking apps and time tracking software. So it provides information on location and time related to the work. It's an intuitive and fancy tool.
Main features:
Mobile time tracking to track employee hours in transit and time at the destination

Location monitoring – tracking through GPS, web-based reports

Online timesheets
Team dashboard
Reporting
Numerous integrations
Available for:
Android
iOS
Desktop app
Chrome
Pricing:
Free – 1 User

Basic –

1 User –

$5/ month

Premium –

1 User – $

10/ month
See the comparison between TimeCamp & Hubstaff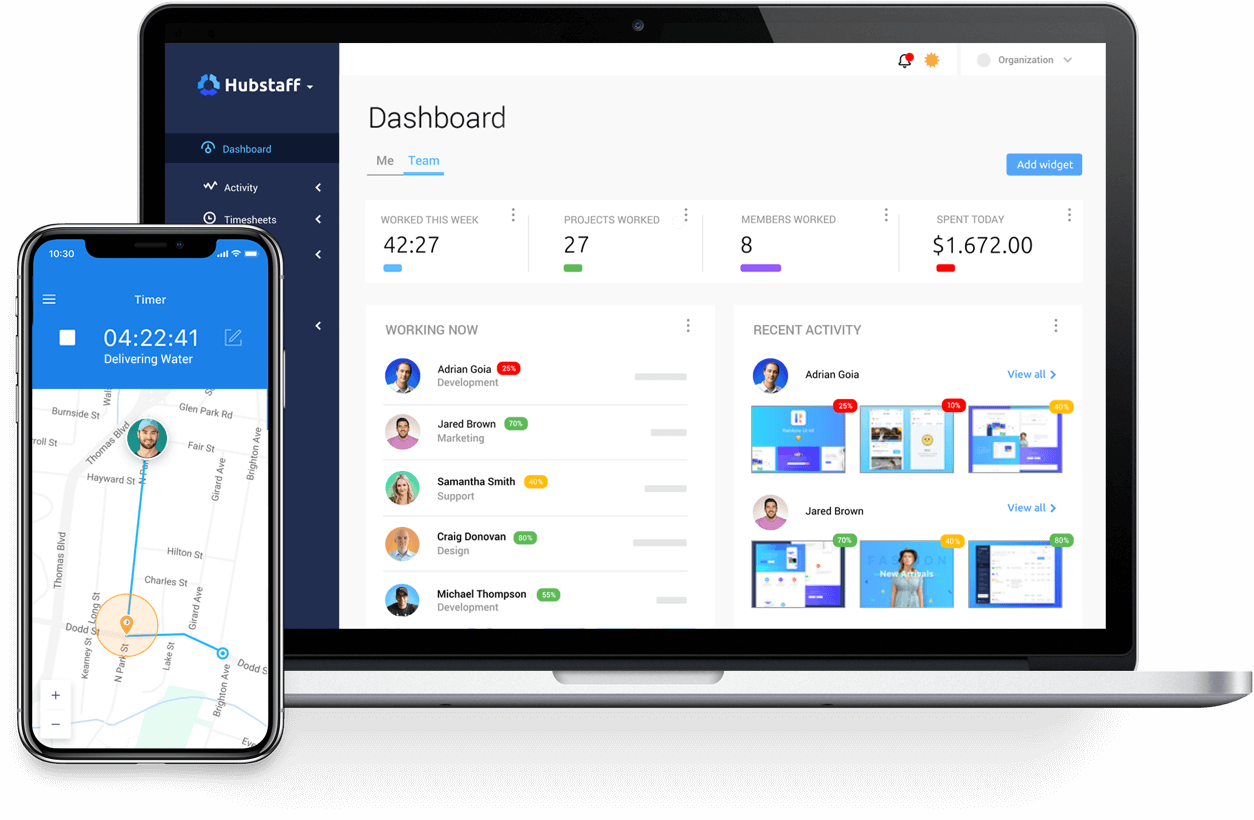 Related posts