How to Set Clock-in Clock-out System to Track Employee Attendance?
March 23, 2023
by Kate Borucka
2 comments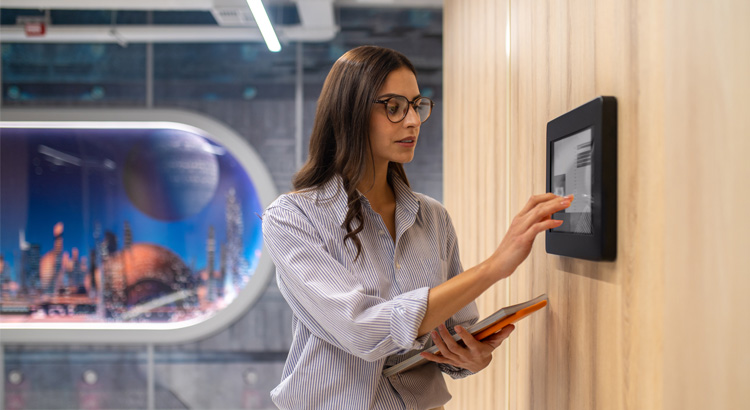 Clock-in clock-out system allows employees to log their shifts, track work hours, and report overtime. It's an efficient way of tracking time, managing attendance, and it helps to calculate exact wages.
An employee time clock app is popular in many companies and is used in various forms. It's a great timekeeping system that helps to save time and money.
If you want to set up an effective clock-in and out system in your company and make sure all your employees are billed fairly for their job, here's your guide!
What Is Clock-in Clock-Out System?
The traditional punch clock is a thing of the past. It has been successfully replaced with its digital version – the clock-in/clock-out system for desktop and mobile devices. In times when almost everyone has unlimited access to a high-quality internet connection, letting employees clock in from their own devices or by using a time kiosk app is extremely beneficial.
So, a clock app is a method by which employees log their work hours, including breaks and overtime. It helps to manage staff and workload and accurately track work time.
Such a system has different forms but usually serves as a time tracking software with clocking features. It has digital timesheets, timecards with time logs, and reports, sometimes even GPS location tracking.
With a tool that offers time clock features, you can improve payroll processing, save on labor costs, increase productivity, and lower employee turnover rates.
💡  Read more about the exact employee cost
Types of Time Clocks
A time clock system is used in all industries but can have different forms. It can be a simple punch clock where employees quickly clock their start and end time of work. Or it can be an advanced time tracking software available for desktop and mobile apps, that allows marking break time and sends overtime alerts.
However, one perfect time clock system for all industries or types of companies doesn't exist. It depends on the company's needs, chosen workstyle, and even the way the company does payroll processes.
Here are all types of time clock systems used in different businesses.
Time Tracking Software
One of the most popular forms of tracking and managing attendance these days. Such a system can have many forms. They can be automatic time trackers that automatically clock in/out and record employees' work hours, and entries can be added manually or edited for accuracy.
It can be an online tool simple clock-in/clock-out app. Also, it can be an advanced system that combines such key features as project management, task management, team management, planning, scheduling, detailed reporting or accounting, and invoicing, as well as integrations with employee payroll software.
Used in: Can be used by any industry, beginning from freelancers, small businesses, to large companies, and field services
Manual time tracking
Traditional timesheets are still one of the most popular forms of logging work hours. Companies use online spreadsheets or sometimes even paper cards to track employee attendance.
People write the start and end time of work, lunch breaks, away time, and overtime.
Sometimes, if a company doesn't have an automatic system for tracking time, employees use personal free time tracking apps to accurately fill timesheets. Although more and more organizations decide to use an automatic solution.
Used in: all types of businesses, mostly among in-office workers
Mobile time clock app with location tracking
A mobile app is used by outdoor employees who work in the field or travel regularly.
This time clock system is equipped with GPS and geofencing so managers can monitor employees' location in real-time. This kind of app allows to monitor traffic, choose the optimal route, and save costs. It also helps to keep employees safe.
Used in: field services, construction, crew management, fleet management
Punch clock
Although outdated, punch clocks are still used in some companies. It's one of the oldest forms of logging work hours with paper time cards.
It's most effective if used by small businesses that need a simple way to keep track of work.
However, punch clocks are now computerized, and employees can use an electronic tool to register arrival and departure times.
Used in: manufacturing, field services, offices
Biometric time clock
It's a special time tracking tool that uses fingerprints, iris scans, facial recognition, and hand geometry. It's mostly used in specific work sites, including government buildings, airports, large stores, etc.
Using it, you can not only track time but also authorize access to sensitive data.
Used in: manufacturing, government, large facilities, and places with high-security protocol
Hardware time clock kiosk
This one is similar to a punch clock, but it's fully digitized. It uses QR code, iBeacon, a photo capture feature, entering a number or swiping a magnetic stripe card to log the work hours of staff. It works mostly as a hardware, designated terminal, available in a central location, mostly somewhere near the entrance door.
Used in: manufacturing, offices, large workspaces, and sometimes also in offices
💡 Check also the best manufacturing time tracking apps.
Time clock kiosk apps for a mobile device or as a website
Some of the online tools offer a separate time clock kiosk system for mobile devices. A manager needs to place the device in one location (easily accessible for all employees) and share PIN codes with the team (each employee has their unique code to avoid buddy punch).
The feature is mostly for free, but sometimes it's an additional benefit of a paid subscription.
Used in: all types of businesses, but mostly by companies that need free time clock kiosk solution
Time clock app calculator
It's an online tool that helps to calculate employee time with breaks and overtime for accurate pay.
If you're using time tracking software or other automatic tools, all calculations are done for you and your employees automatically. But you can use a calculator to make sure all numbers add up.
Used in: all types of businesses by employees, employers, and accountants
The Benefits of Using a Time Clock
If you use time clock app responsibly and regularly, you'll increase work efficiency by streamlining and optimizing processes. After all, the clock-in and out system can eliminate paperwork and burdensome bureaucracy.
And if you choose the right app, you'll have a unified platform for employee management that can be used by all your staff, no matter where they are.
👉 But there's much more you can gain from using the time clock app:
Accurate timesheets
No buddy punch
Saved labor costs
Improved project management
Better work scheduling and resource allocation
Easy payroll processing
Real time reports
Accurate pay
Accurate project and client billing
Higher productivity and employee engagement
Overall, time clock helps to automate the process of filling timesheets and improve payroll procedures.
What Is The Best Clock-in Clock-out App?
If you're wondering which app is best for your business, we've got you covered. Here you'll find the best solutions for different sectors.
TimeCamp
💚 Best for: automatic and user-friendly time clock kiosk and time tracking and attendance app with timesheets and reports
TimeCamp is an advanced time tracking app that helps to reduce monotonous paperwork and improve productivity.
Using TimeCamp as a time clock software is much more effective and easier than manually entering information. There are approvals, the ability to edit entries, time clock with a start/stop timer, and extensive timesheet data.
TimeCamp is also friendly for companies that hire on-field workers – it offers a time clock kiosk app! All the employees clock in and log time by inputting a four-digit pin on the same device. Team members get their unique PIN code to avoid buddy punch.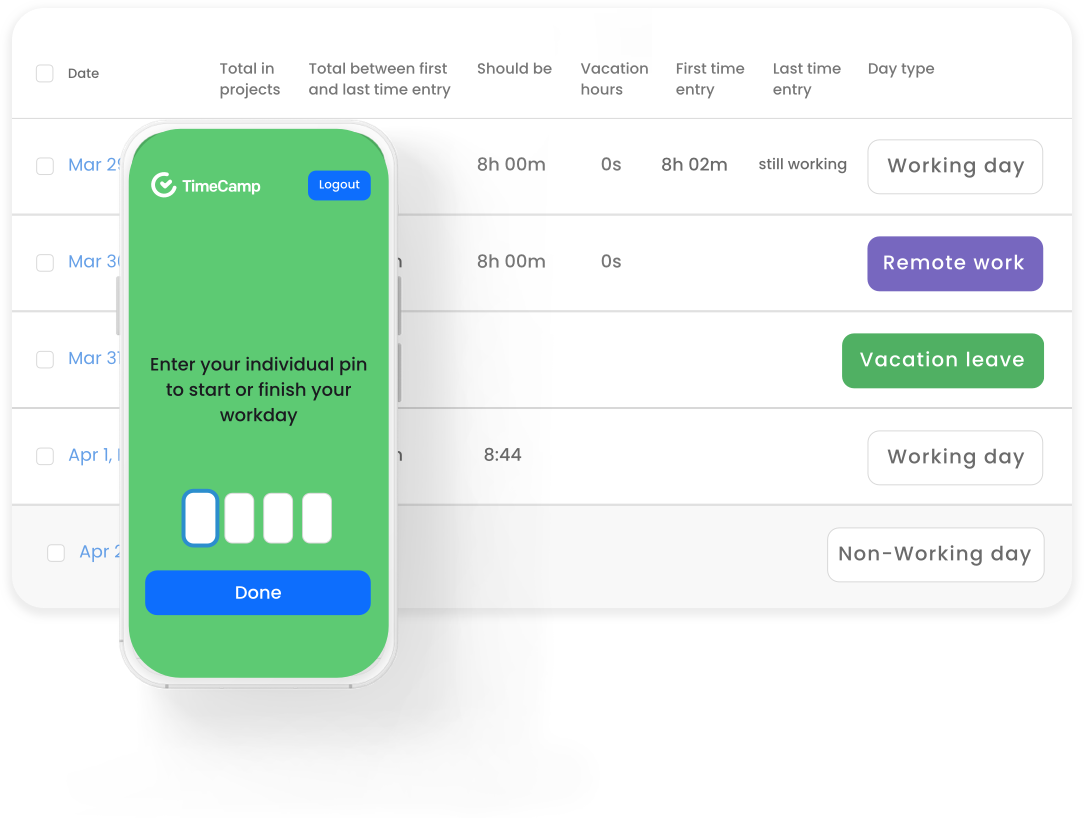 Here are some of the key features:
NEW: Time clock kiosk that allows employees to clock in and clock out easily,
Fully automatic, the desktop app works in the background and tracks employee hours accurately,
Tracking billable and non-billable hours
You can easily convert reports into Excel files, as PDF, CSV, or to Google Spreadsheet
Graphical timesheet view
A project tree structure with tasks and tags
Custom reports
Attendance reports
Automatic reminders
Project time and cost tracking
You can track time against estimates
An extensive list of integrations makes it easy to connect with other tools
GPS tracking feature
Available as: online web timer in your favorite browser, desktop app (macOS, Linux, Windows), mobile app (iOS, Android), and Chrome plugin
Get accurate timesheets with TimeCamp's automatic time clock. Sign up for free!
💡  Check also our list of Top 10 Free & User – Friendly Timer Apps for Windows
2. AMGtime
👉 Best for: facilities looking for a fully-featured biometric clock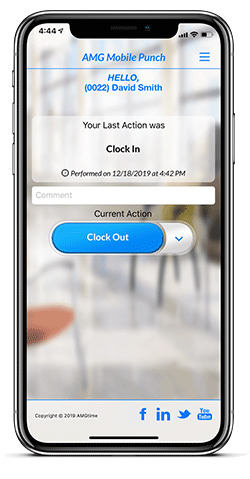 AMGtime has a robust collection of data capture systems. Its biometric time clock is available as HandPunch devices, face recognition, and fingerprint solutions. Other ways of clocking employee time proximity cards, key fob, and PIN/password.
AMGtime combines traditional time clock, with time tracking, and location tracking software.
AMGtime is a robust and extensive software best for large facilities. It may be too complicated for in-office workers who need a simpler solution that allows straightforward attendance and leave management.
Available as: web app, PC solution, biometric device, mobile app
3. OnTheClock
👉 Best for: online time tracking for your own device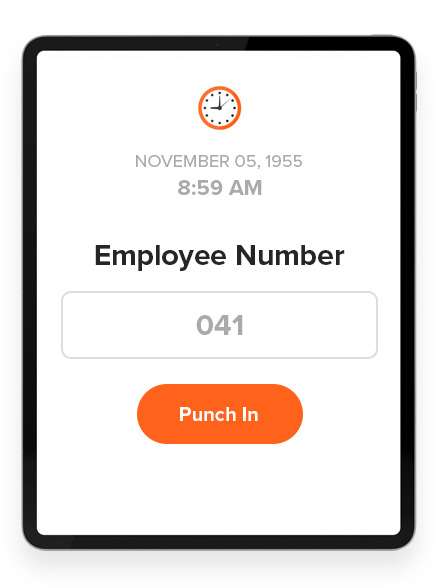 If you need a simple time clock that would provide you with all the data on hours worked by your staff, OnTheClock is the right choice. Thanks to its features, you can track the total hours your employees spend working. The tool helps to manage resources and workflow and is useful in processing payroll.
OnTheClock is available for all devices, which makes it a suitable tool for field workers. It also combines the features of a time tracker with a punch clock to keep track of employee shifts.
Available as: online time tracker, mobile app (iOS, Android)
4. ClockShark
👉 Best for: crews, construction, and field services & planning shifts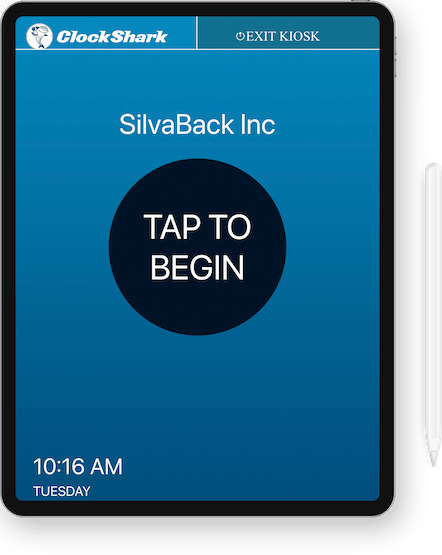 ClockShark is a time tracking and scheduling software built for local construction, field service and franchises that want a simpler way to track mobile employee time, run payroll quickly and accurately, and understand job costs.
ClockShark combines scheduling, time tracking, location monitoring, and reporting features.
Available as: an online time clock, mobile app (Android, iOS), and as a KioskClock™ you can set up on your tablet or smartphone (facial recognition, personal 4-digit PIN available)
5. Tanda
👉 Best for: rostering, aligning workforce schedule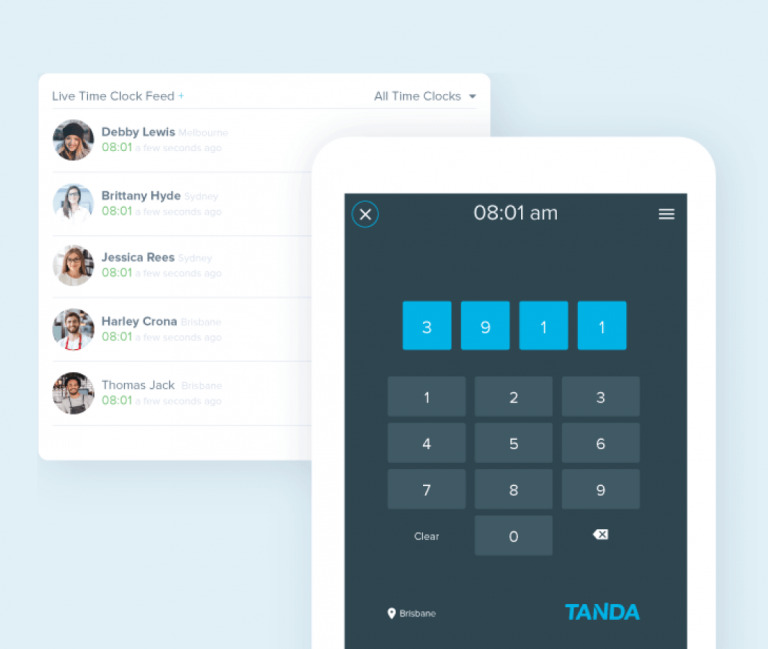 Tanda is suitable for managing, scheduling, and coordinating teams across multiple locations.
It offers integrated time tracking, scheduling, leave and attendance, and messaging to cover shifts while staying within the budget. Tanda allows you to find the right employees for a shift in seconds.
And the reports and timesheets are generated automatically so your team can focus on their tasks. You can also track live insights to see business performance.
Available as: web app, mobile app (Android, iOS)
6. VeriClock
👉 Best for: improving payroll processing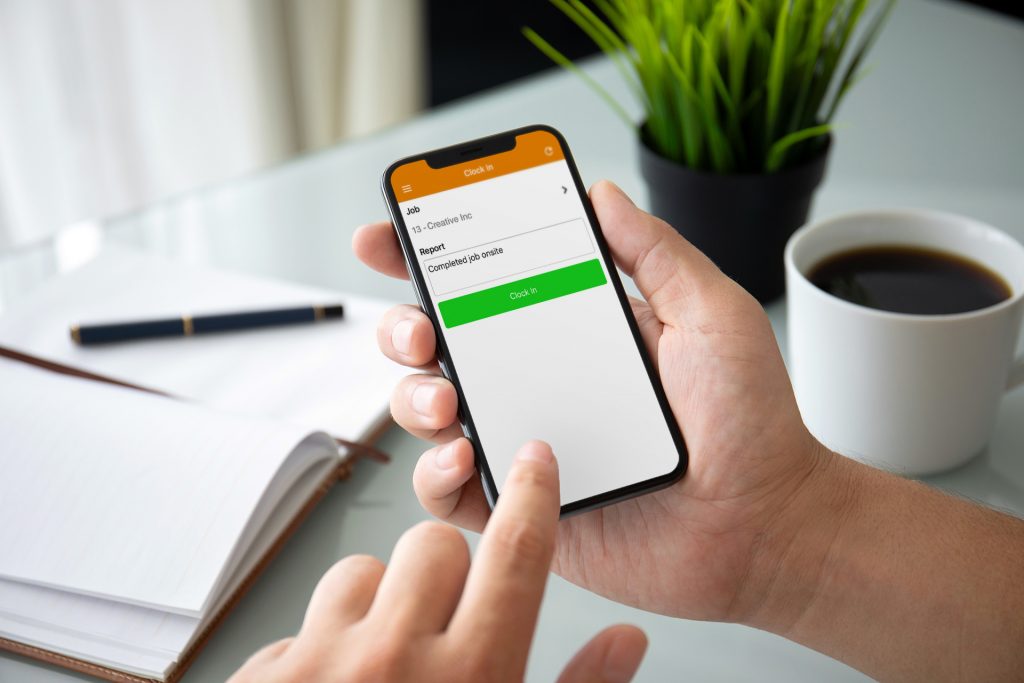 VeriClock is a time tracking and location management system. It's a simple app for companies that don't need an overcomplicated and over featured app.
It has all the necessary functionalities to clock your labor – time clocking with verification, digital signatures, time cards, reporting, GPS geotagging, attaching photos and videos from the job site, managing employee expenses and vehicle use, and more.
Available as: online time clock, mobile app (iOS, Android)
7. Redcort
👉 Best for: setting up on-premise time clock system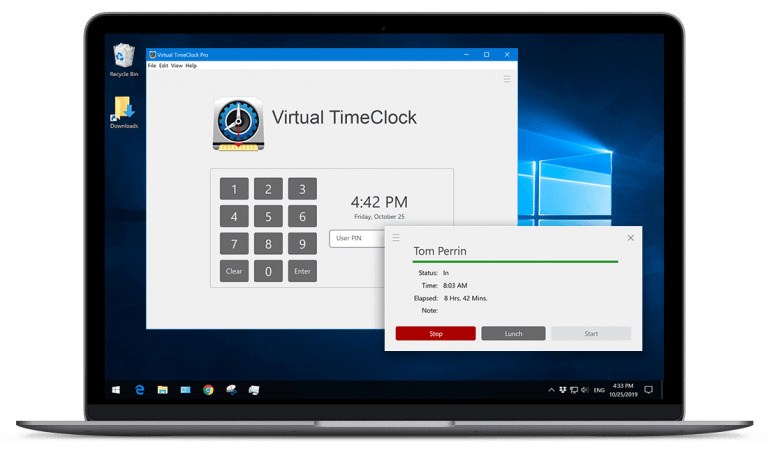 The app is a time clock for tracking employee attendance and work hours. You can install it on a computer or on a tablet.
Redcort allows your team to clock in and out with time cards for payroll management. You can see the status of all users in real-time, track different activities (this, however, can be done only manually as there's no automatic time tracking), set passwords for each user to prevent buddy punching.
Reports show regular hours, daily and weekly overtime, and total hours for the week. The administrator toolbar lets you manage time and attendance, edit or add an entry in the timesheet, approve payroll, and track and manage leaves for custom categories.
8. Time Clock Wizard
👉 Best for: Gathering clock-in and clock-out information for scheduling purposes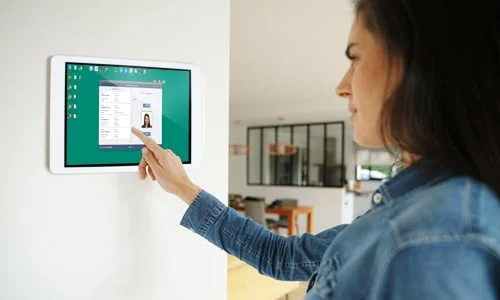 Time Clock Wizard is another time clock app to clock in and clock out, and record employees' work hours. The tool also offers a work scheduling feature and helps create daily, weekly, or monthly schedules, including vacation time or leave requests.
Using Time Clock Wizard, employees can clock in and clock out from a mobile device – the app is available for iOS and Android.
Available as: a mobile app
9. Intuit Quickbooks (Quickbooks Time)
Best for: Monitoring on-site teams attendance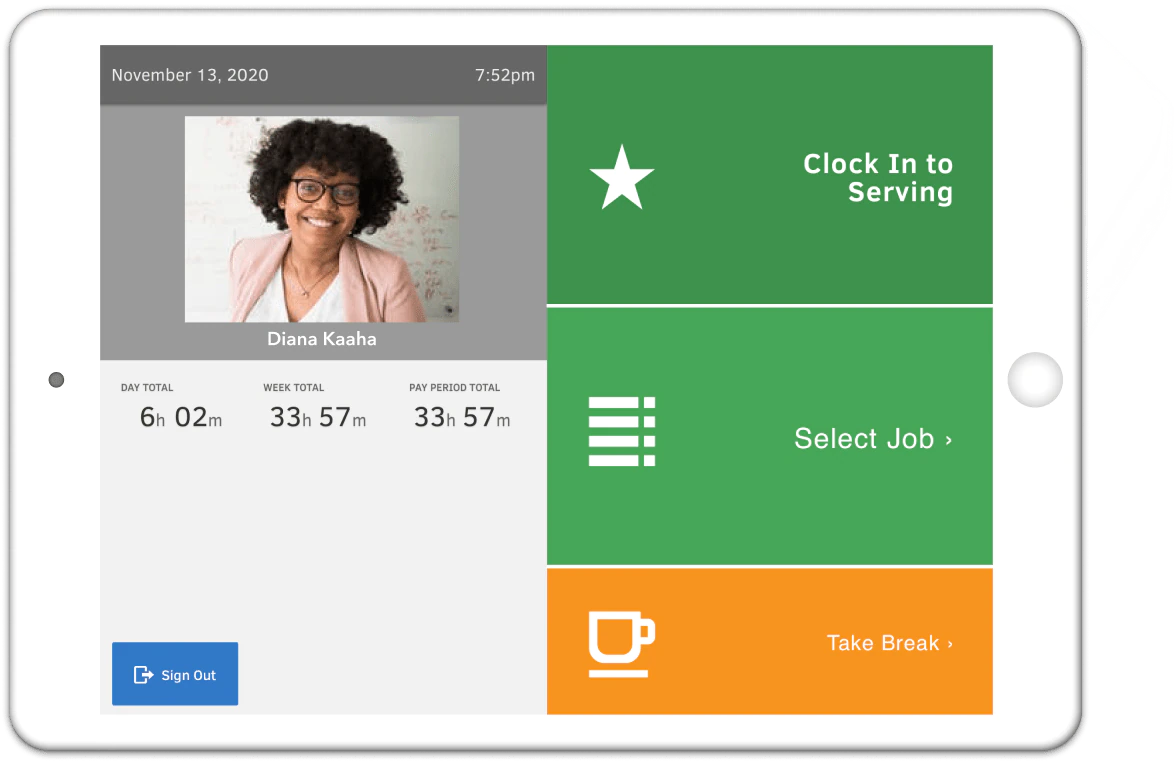 Quickbooks Time by Intuit is a time tracking software that also offers a time clock kiosk feature. The tool provides companies with clock-in and clock-out apps that work as punch clock apps and help manage on-site attendance.
Quickbooks Time clock kiosk apps offer a face recognition feature that can replace 4-digit PIN codes to even lower the chances of buddy punch. The tool also provides GPS tracking that allows adding the location each time you start a new time clock.
Available as: a mobile app
10. Day.io
👉 Best for: Clocking in and out from one place with facial recognition and voice commands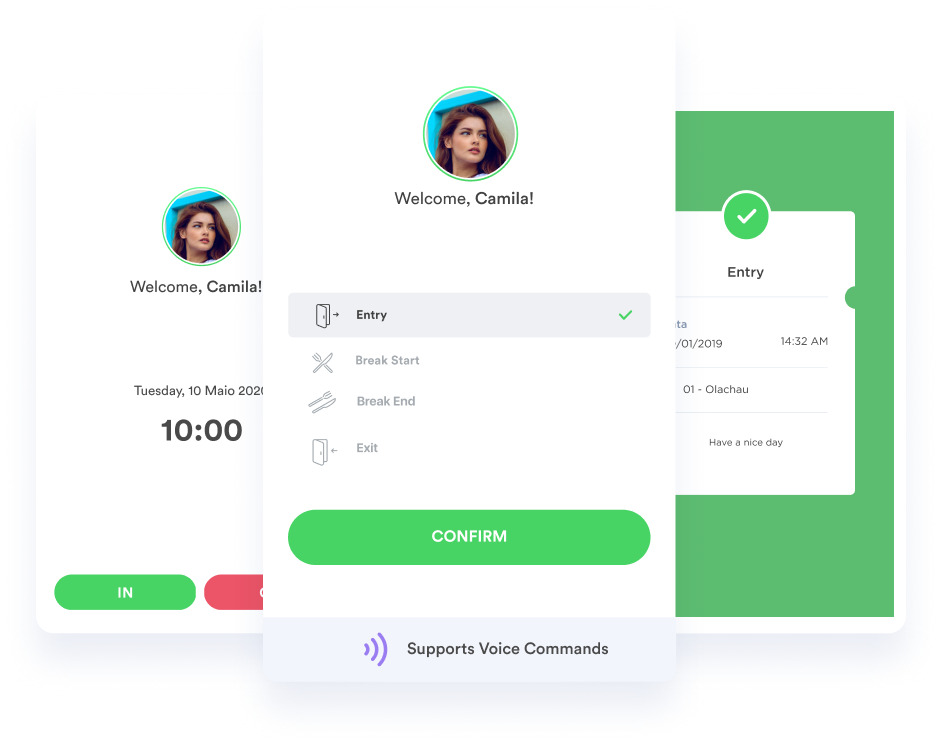 Choosing a time clock app is a perfect way to get rid of obsolete clock-in and clock-out methods like paper cards. Day.io is another time clock kiosk app that provides a face recognition system and helps companies avoid false pay period records caused by buddy punch.
Day.io time clock kiosk apps work everywhere, you just need a device with an internet connection.
Available as: a mobile app
How to Clock-in and Out at Work?
You're pretty familiar with time clock-in and clock-out apps now; let's find out the best practices for implementing them in your company.
Setting out a clock-in clock-out system is not difficult. But you need to know how to do it, so it's effective and brings results.
After all, what's so difficult in clocking your time every day? You just mark your start and end hours and you're done. But there are many more things to consider when using an attendance management system.
💡 Check also Best Geofence Time Clock Apps
Practical Tips to Effectively Track Employee Attendance
Here are good practices that will make the time clock time and money saver, and your staff's best friend.
They can also help prevent buddy punching – a practice that contributes to financial losses in many companies. Let's dive in!
👉 Define your goals
Do you know why you want to use a time clock?
Start by asking the right questions to define: Why you need a time clock? How will it help your company? How will it benefit your employees?
If you're not sure what goals you could achieve with the use of a time clock, here are some examples:
Track time for hourly employees
Help your staff be more productive
Save time on processes that can be automated
Prevent inaccurate timesheets
Create efficient employee scheduling system
All these objectives will help you optimize work, create perfect work timetable, and eliminate holes in the budget and schedule to save money.
👉 Create an overtime policy
That's the theoretical part of implementing time clocking. Create a short document where you outline your company's approach to the practice. It's necessary, so everyone follows the same practices for coherency.
Here are 5 important aspects to include in your overtime policy:
The maximum limit of overtime for hourly and salary employees
Consequences of overtime overuse or unauthorized overtime
Specifications for exempt employees
Specific guidelines for hourly employees concerning overtime, breaks, and leaves
Federal and state law regulations
Overtime policy will ensure everyone's on the same page and make attendance management easy.
👉 Integrate time clock into your system
To have a unified hub for business management, integrate the time clock into your currently existing system. Either by integrations or API.
Many tools can be connected with other apps for more efficiency.
Integrations give you more flexibility to manage attendance, improve workflow, and quickly adjust to changes.
👉 Choose the right software
It may be tempting to invest in a fancy looking solution with a colorful dashboard and cool design. But you should look at the big picture. While the visuals are important for the user experience, it's the features that are the core component.
They should give you the right numbers, reports, graphs, and other necessary data. Look for the option most suited for your business type that helps to automate work.
Also, the right software aimed at your niche will help to prevent buddy punch.
👉 Submit timesheets regularly
It's always best to submit timesheets at the end of every day or every week to keep consistency and check for inaccuracies. It'll give managers enough time to correct errors and analyze the data.
Irregular timesheet approvals will add more work and make it easy to oversight mistakes.
So make a timesheet submitting a regular activity and you'll see that after a few weeks, it'll become a habit.
---
Finding the right clock-in clock-out app may not be an easy task. You need to go through all the existing solutions to find the perfect fit.
But with the software providers targeting specific niches, it's not that challenging. You just need to know what exactly you're looking for.
Co-author: Ola Rybacka
5 out of 5 stars (based on 5 reviews)