App promotion websites that you can use to quickly make your creation more popular.
We know very well how hard it is to create a solid app – it takes time, patience, teamwork, and a lot of heart. Once we finish it, we would like it to get as many users, as possible, as we know that it (and we!) deserves it. Unfortunately, the practically limitless vastness of the web makes it pretty hard to successfully promote an app. We know the struggle, we have been through this.
If you are satisfied with your work, let others review it!
Thus, we may be able to provide a bit of help. While promoting TimeCamp, we visited a lot of different app promotion sites that facilitate the process of advertising different types of software designed by freelancers, start-ups, and businesses.   You can use them to submit an app for review or add the description of it with a photo in a proper category, making it less anonymous on the web and some other actions that will allow you to more accurately reach potential users.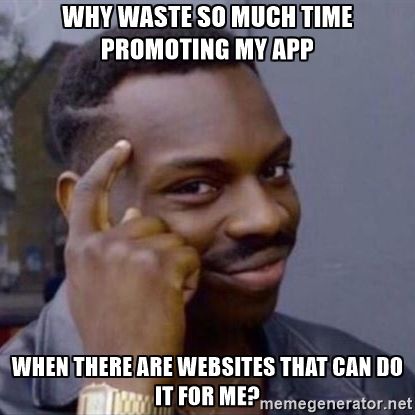 So, without further introductions, let us get to the main point. Below is the list of almost 150 different websites that you can use for, well, you know. We already told you a few times 😀 Try them out!