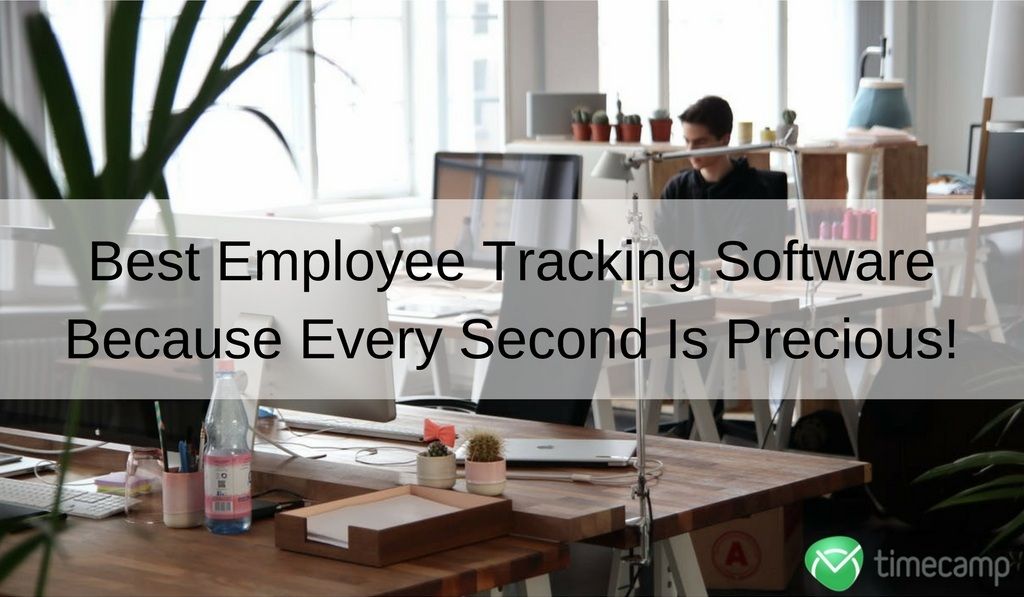 "Time is money" – there is probably no better known saying than this one. Briefly: time is a resource which is valuable, so it's advice able to do things as quickly as possible, spend time and effort on things that get the results we are looking for. Does it sound familiar? Of course, it does. Is it not the essence of every business? To spend time as efficiently as possible doing all that is necessary to achieve the best results? Sure it is. Thus, get to work and to maximize the chance of your company to succeed in that matter, invest in Best Hourly Employee Tracking Software. Every second of your and your employees' work is precious, so use the apps listed below to count it:
Don't miss any second thanks to TimeCamp, which offers you a helping hand! Besides providing numerous useful functions, from reporting, billing to invoicing, the app is an advanced time-tracking software, in addition, one of the best. The tool owes its reputation in this matter to, firstly, a timer, secondly,  time diaries. The second of two mentioned features is particularly significant since they are irreplaceable when the need to document the work arises. No manager should be disappointed with TimeCamp, neither of small, medium or large businesses. The app will meet every expectation. Problems with the inefficiency of time tracking apps? The inaccuracy of client bills, or reports? Do you find it difficult to tackle and solve business problems? TimeCamp is just for you!
If you're looking for reliable time and billing software, you should definitely give TimeCamp a go!
Some of TimeCamp's top features:
Comes with a wide range of platforms. The tool is available for Desktop (Windows, Mac, and Linux, and has native mobile apps available for iOS and Android to help users track their time regardless of location,
Automatically records time usage of each application running on your computer.
Monitors the time devoted to individual documents,
Easy budgeting – budgeting function lets you estimate how much time the implementation of individual projects will take, and thus effectively plan the use of human resources and make a valuation of future similar projects,
Integration with popular project management software such as Trello, Basecamp, Podio, Pivotal Tracker, Wunderlist, Jira,
Measures the working time by particular categories.
Records the time spent away from a computer – detects when user ceased to be active and for how long it lasted,
Automatic time tracking based on keywords which allows you to switch between tasks without any effort,
Accurately bill your customers,
Turn time entries into invoices basing on estimated hourly rates.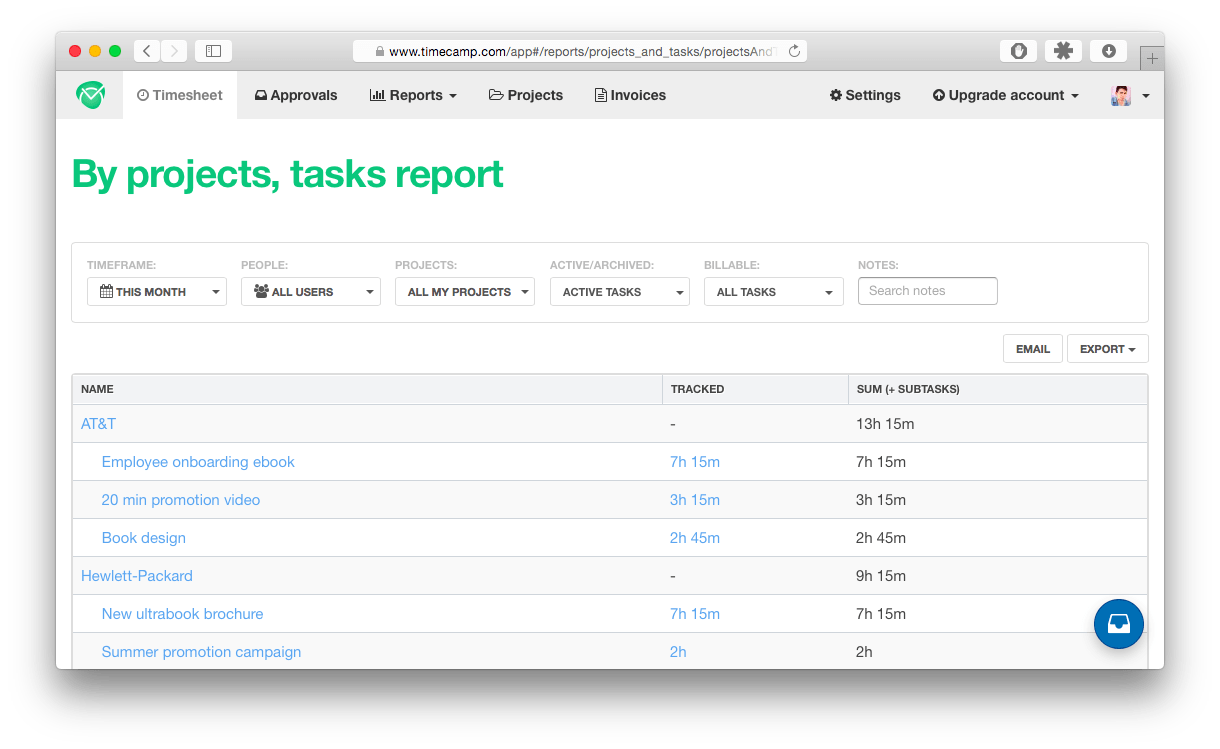 If you prefer to track your time through mobile phones, we have an app that is tailored to your needs! The newest version of TimeCamp's app for iPhones and Android phones offer an intuitive interface with a lot of great features, like:
Tap to start or stop tracking time from every place on earth,
Alternatively, create time entries manually,
Generate reports of your time,
Browse your projects and tasks,
Log your time offline,
Easily make notes on every time entry you are working on,
 Edit time entries with just a few clicks,
 Mark time entry as billable or non-billable,
 Browse and edit your historical data or plan your future.
You can find and download it from

Google Play and  iTunes