Time Tracking with activeCollab
November 25, 2013
by Jakub Szyszka
No comments
Working on a project, especially when things are getting done online, can be really hard. Many times this process is scattered by different issues like hundreds of emails you need to respond, meetings, papers you need to fill, lack of the needed information or documents. Moreover, it is even harder when you need to manage lots of people involved in a number of projects. These are significant issues which may cause delays.
ActiveCollab offers an online tool which helps to manage your projects more effectively as it keeps everything you need for your collaborative work in one place. It collects all of your tasks and enables you to get your team together. But not only. With its time tracker feature, it provides all the data needed to invoice your customers. This one can also be done within activeCollab app.
We are happy to announce that we have an integration with this tool enabling you to track time spent on tasks automatically.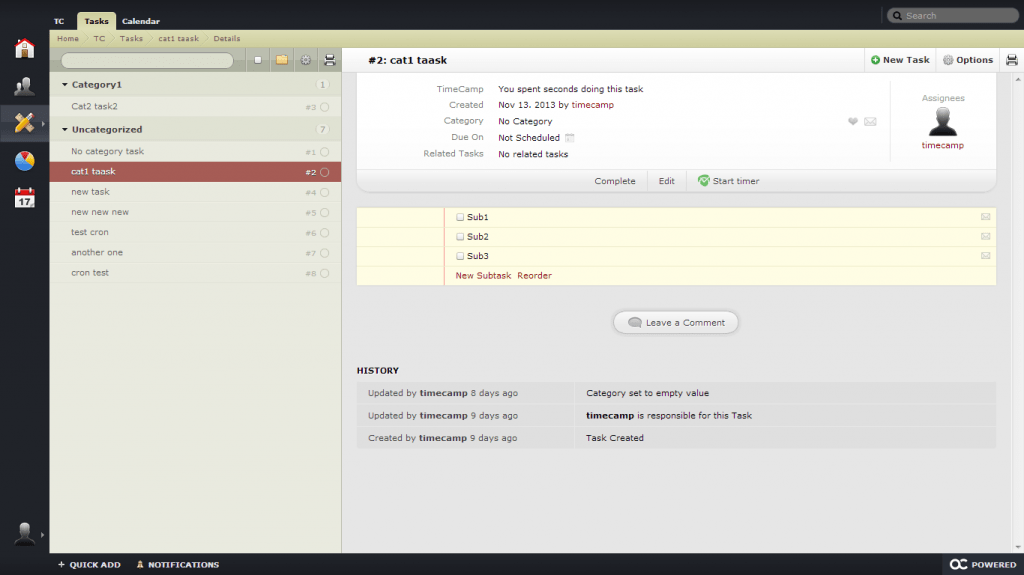 Integration allows to log hours for tasks assigned to a specific project or category. If you use TimeCamp Timer plugin for Chrome (to get it enter here) you can do it on-the-fly starting a timer each time you enter a particular assignment. If logging hours is not demanded you can just check how much you have already spent on a currently previewed task.
Hope you will enjoy tracking time with this integration. Enter: https://www.timecamp.com/ and try it out!
1. Log in to TimeCamp
2. Go to Settings – Add-ons & Integrations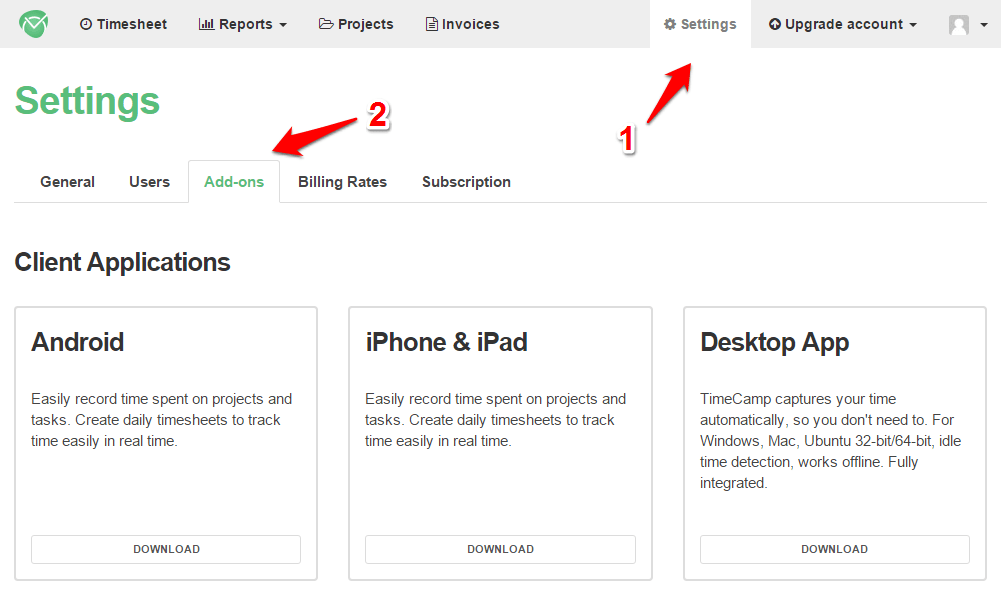 3. Select the activeCollab option from the menu.

4. In activeCollab visit "People page" and select your user. Then go to "Options" and pick API Subscriptions.

5. Click on "Details" icon next to existing subscription or create new. You'll be given a window with your API details.

6. Copy the "API URL" and "Token" and enter them into the form in TimeCamp. Next click on "Test connection" button to check if everything works correctly. If yes, click "Enable the integration" button.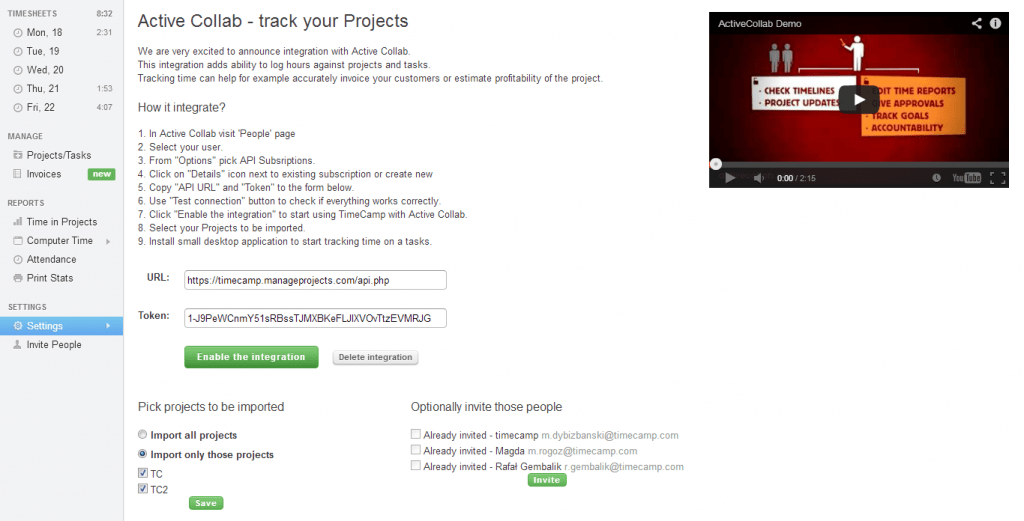 7. You will be given the list of projects from your activeCollab so you can choose which of them you want to import.
8. Integration will automatically synchronize your tasks in the organization with your projects in TimeCamp and you will be able to track time for each task easily.
Enjoy using and do not hesitate to give us any feedback.
Check our integration page – Active Collab