No matter if you charge your clients for the hours spent on projects. Or need to better estimate and plan your team work. Time data are something required in the job of each project manager. This creates a need or time tracking. It makes us happy to announce the integration, which will enable you to manage projects and track time at once – an integration with Teamwork, great tool for project management.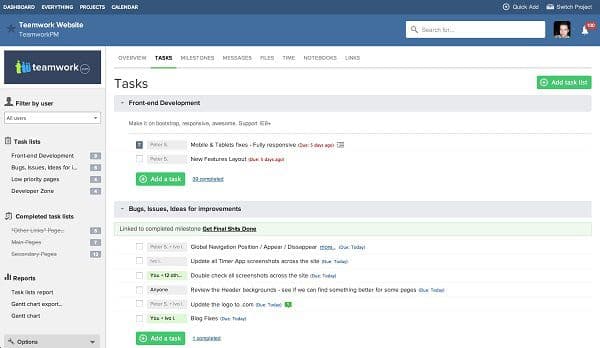 Time tracking with Teamwork will allow you to register hours used in different assignments and for different clients. Everything happening in TimeCamp which imports all projects, tasks and subtasks and keep them assigned to the person responsible. Thanks to this you collect time usage data in one place.
It has a meaning for project leaders who not only charge clients, but also need to plan the work of the whole team. Thanks to time tracking they are able to monitor time burndown in projects and check the budget usage. You can also better plan the resources and further work of your staff.
To start the integration you should be logged to your TimeCamp. Then:
Go to the settings and select Add-Ons & Integrations card.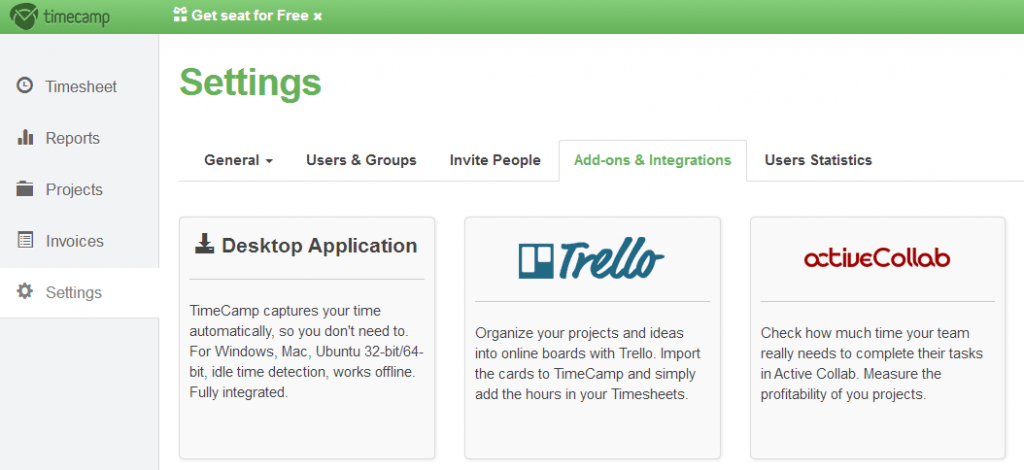 Go to Teamwork card.
Follow the steps.
After running the integration you'll notice that every single project you chose is automatically synchronized with TimeCamp. You can pick one and start measure hours for it. Next automatically invoice your clients. Or create reports to discuss the results with your team.
We believe, you'll find Teamwork+TimeCamp integration useful. Hopefully, this will improve work of you and your team and will make project management even more effortless.