In small businesses, everyone is a member of the team. Usually, owners of the company also play a role of project managers. As every employee, they have their job to get done and they want to focus on it. This creates the need for right tools which will make it easier. That's why we are very proud to announce the integration with Insightly – powerful CRM system for small businesses.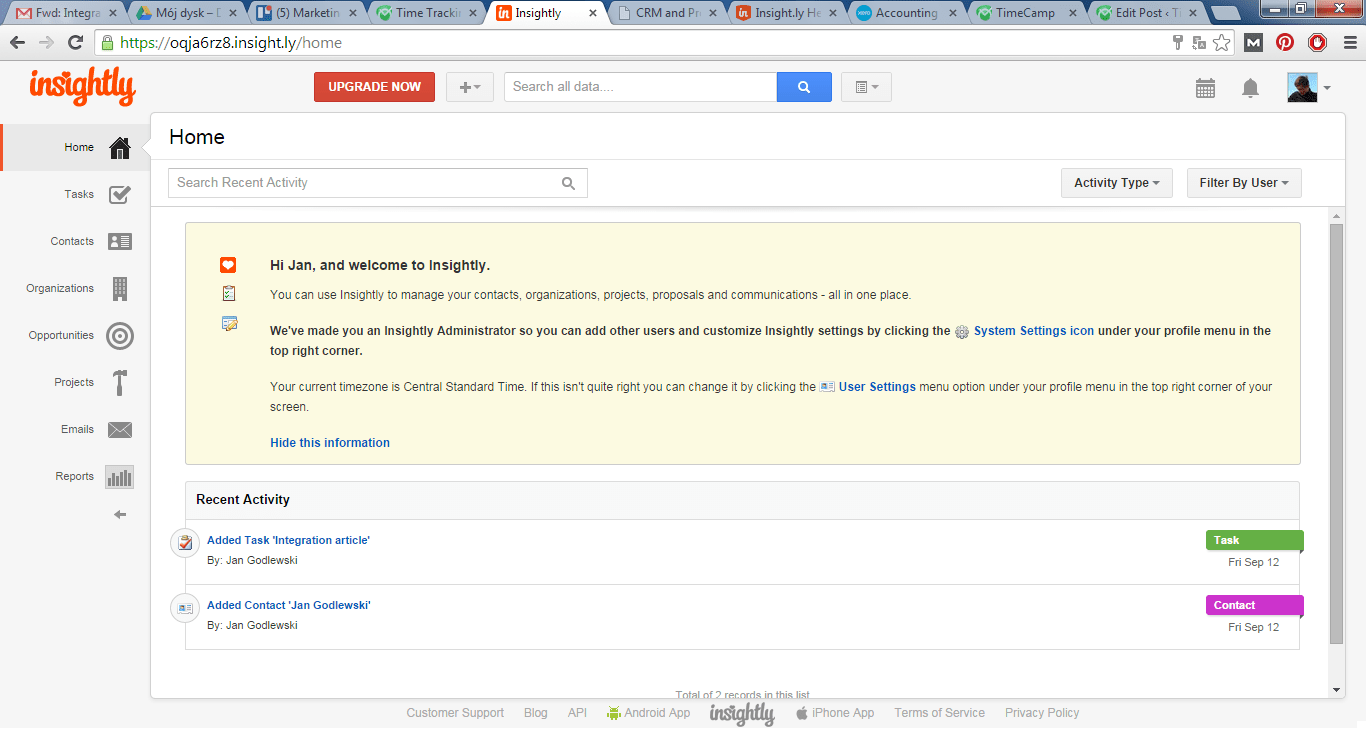 Insightly allows you to easily manage all your business relations and work. It keeps all your contacts, projects and tasks in one place. Thanks to this you are able to monitor every single conversation with your partners, suppliers, vendors, organizations, as well as track the progress of each assignment. The only thing that was missing until now, was time tracking.
Time tracking with Insightly enables you to improve your efficiency on sales-related activities by tracking their time consummation. Just because TimeCamp lets you measure hours spent on projects, tasks and opportunities defined in your CRM system. This, in a result, will help you accurately invoice your clients, estimate profitability of the project or simply plan the work of your team. Moreover, it will save your time as you wouldn't have to analyze each employee timesheet or talk to every single person.

Open you Insightly "My Info" page and go to User Settings tab. Copy API token from there.
Enter your Token below and click "Enable integration".
Select data you wish to be synchronized and click "Save".
Optionally invite your team members to TimeCamp.
Install small desktop application to start tracking time on a particular task.
Once you have connected your Insightly to TimeCamp the software will synchronize all the chosen data. You'll see them in your Projects. You will be able then to select a demanded item and start measure time for it. This will let you focus on your work instead of counting minutes spent on each assignment and easily manage all your finances automatically. No complicated actions, just turn registered billable minutes into an invoice exported to Xero or Quickbooks at once. This saves your time and keeps an order in all your documents.
Hopefully, Insightly and TimeCamp integration answers your needs in managing the small business and you'll enjoy working both applications to run your projects and organize work of your teams.
Related posts