Time tracking with TargetProcess
August 13, 2014
by Jakub Szyszka
5 comments
Your team is one of the factors that settle the quality of your products. Programming requires your employees to stay focused on their taks. Having this in mind you need to deliver solutions that will ease their job. Make the whole process more simple and effective. TargetProcess is a solution. Integrated with TimeCamp will bring even more benefits to you and your employees.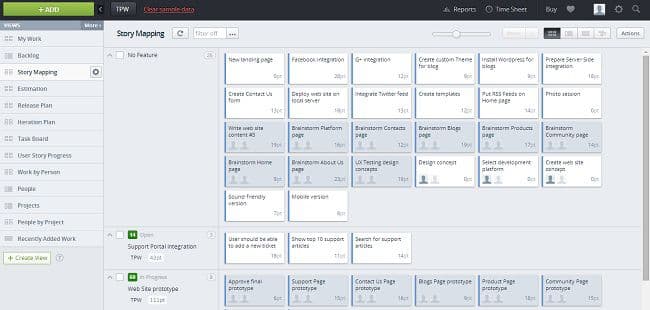 TargetProcess is a tool that provides project management solutions that focus on Scrum and Kanban software development methodologies. It allows to plan and then monitor every process within your company. This not only helps to track the progress of each project, but also eases the collaboration as everything is kept in one place. Starting an integration with TimeCamp you supply your team with a super powerful tool.
TimeCamp time tracking with TargetProcess enables to register hours spent on particular projects or tasks. This will help you to estimate which of them were the most demanding or difficult to deal with and assess your team's efficiency.
TimeCamp doesn't require much of your attention thanks to the desktop application which automatically log minutes, basing on unique keywords defined for every project and task. This allows your employees to stay focused on their job.

To set up the integration follow the steps below:
Log to your TimeCamp account and go to Settings – Add-Ons & Integrations.
Insert domain of your TargetProcess in the input below.
Provide your username and password.
Enter your Token below and click "Enable integration".
Select projects you wish to be synchronized and click "Save".
Optionally, invite your team members to TimeCamp.
Install small desktop application to start tracking time on a particular task.
Once you sync two apps, TimeCamp will synchronize all chosen data about your projects defined in TargetProcess. You'll be able to select the right assignment and start measuring time for it. You'll also have a possibility to invite other members of your team to enable them log hours for the particular project.
The insights you'll collect thanks to time tracking will provide an overall image of time usage across projects, team members and clients.
We believe that the integration with TargetProcess will be an answer to your needs and expectations in the terms of improving estimations, planning, business relations and productivity of your team.