Pivotal Tracker and TimeCamp integration
October 20, 2014
by Jakub Szyszka
No comments
Ever wondered how long does it take for your developers to fix a bug?
Or which task should be done in the first place? How to account time spent on creating a modification for your new customer? Maybe you're hiring freelancers and need to make sure you're being properly accounted?
Pivotal Tracker and TimeCamp integration can help you with that! It allows teams to stay more focused and set their priorities easily.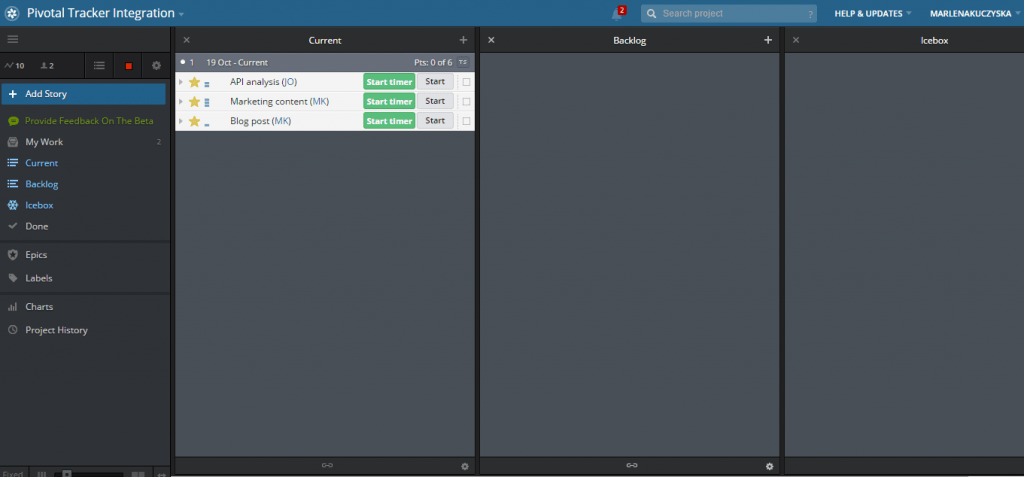 Pivotal Tracker is an online software as a service which is created for project management and team collaboration. It syncs the people and enables team cooperation from different locations as it keeps all the information in one place. This allows to constantly monitor the work progress and set priorities so that everyone knows what and when should be done.
To enable integration you need to:
1. Log into your TimeCamp account.
2. Go to "Settings", open "Add-ons & Integrations" and find Pivotal Tracker integration.
3. Type your API Token which can be found in your Pivotal Tracker account and click "Enable integration".

4. Voila! Now TimeCamp will automatically import your projects and story cards and then categorize them into Current Backlog and Done list. Your story cards will synchronize every hour. You can also trigger manual synchronization at any time.
We also give you another way to track time on Pivotal Tracker projects with TimeCamp – after enabling integration on TimeCamp account, you just need to install TimeCamp Timer plugin (which is easy to find in Chrome Web Store, just visit this link: https://chrome.google.com/webstore/detail/timecamp-timer/ohbkdjmhoegleofcohdjagmcnkimfdaa, open specific story in Pivotal Tracker and hit green "Start timer" button.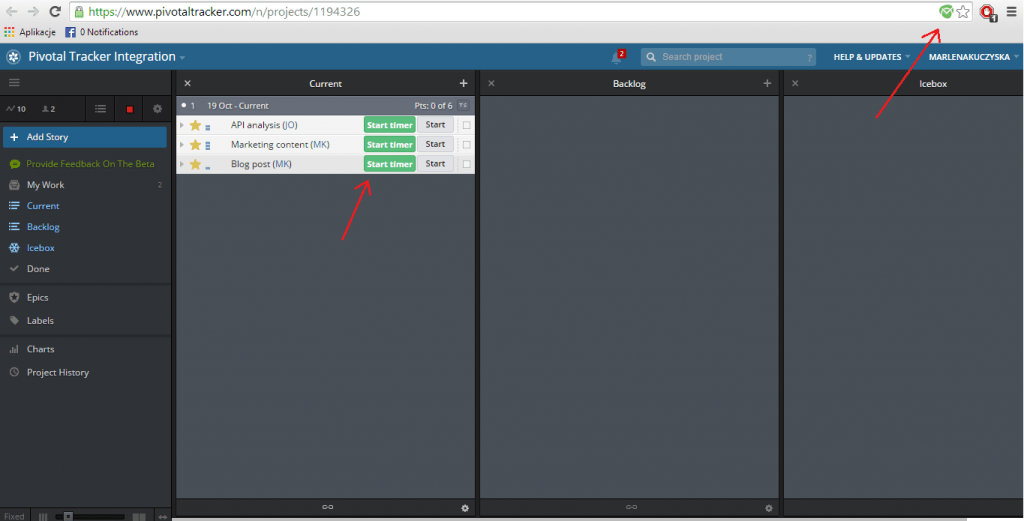 We hope that the Pivotal Tracker and TimeCamp integration will help you better plan your team's tasks and provide with data vital for your company's growth!