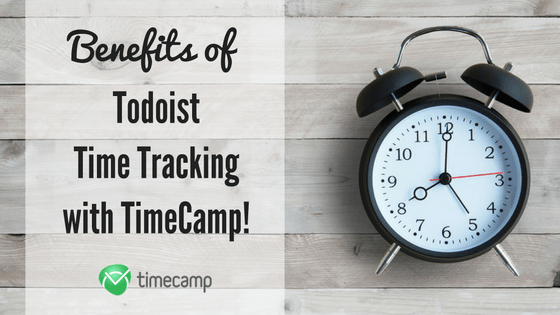 Most of us probably experienced the moment in our life when the list of "to-do" things was much wider than the number of "done" tasks. Our minds are constantly overloaded with various assignments and dealing with them efficiently, and we don't always manage to do that.
But thanks to the modern technology we don't have to do this all by ourselves. The software market is full of the tools helpful in getting things organized. One of them is Todoist, called as the best online task management app and to do list. Fortunately, TimeCamp allows Todoist tracking time people spend on their private or work time Todoist projects and tasks.
But what is Todoist and how it enhance the way we manage our time?
Todoist is the answer to the need of dealing with the things easily, without any effort. As it's mentioned on the website,
Accomplish more, every day.

Millions of people rely on Todoist to get things done.
And it's not an exaggeration because thousands of the companies worldwide, including the well-known like HP, Cisco, IMB or Gillette use it to manage their most vital projects and tasks.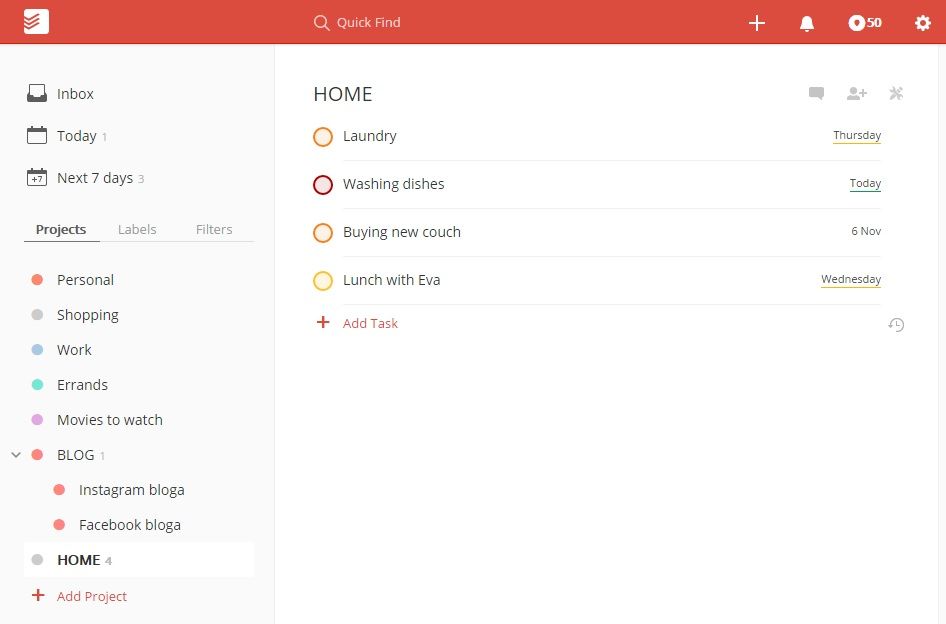 To meet the user's demands, Todoist is available for all the most popular platforms and devices to help people stay perfectly organized everywhere.  It can be used directly from the browser but also has a Windows and OS X version as well as Android and iOS app. Besides, for those users who used to manage their tasks by email, there is also an e-mail extension for Gmail and Outlook.
Todoist is packed with lots of the features essential to managing private and company issues successfully. Their number and importance depend on chosen pricing plan:
FREE, which is the most suitable for users who are not demanding, allows dealing with 80 projects shared five other people, access on 10+ platforms, recurring due dates and four levels of task priorities.
PREMIUM costs €28.99 / year (200 projects for 25 people) and should meet the needs of demanding individuals. It's expanded by adding task labels and reminders, location-based notifications, automatic backups productivity tracking and charts, and so on.
BUSINESS is perfect for teams and costs €28.99/user/year. It's packed with features prepared for making team management like a piece of cake: project templates, centralized organization billing, easily manage team members, priority support, full invoices and log-in tracking.
Managing projects with Todoist is pretty simple thanks to the clear and user-friendly interface. What is more, there is a way to enhance this process, and it's called TimeCamp time tracking integration! And trust us, it's much easier than it would be expected.
What are the benefits of Todoist time tracking with TimeCamp?
Todoist users can evaluate how much time they spend on their projects and tasks, and thanks to the advanced reports can point those who are the most time-consuming,
TimeCamp shows the actual overview of company's expenses, thanks to the budgeting features and time/cost estimation. This is the best way to lower the costs!
Freelancers who are using Todoist to manage their projects can show their customers an estimated time and cost of project as well as detailed report after finished work,
With time tracking chances of delivering work on time are growing rapidly,
Learning from the mistakes – based on the historical data we can point the failures and avoid them in the future,
Better insights, wider perspective, ease to control the progress.
How to integrate Todoist with TimeCamp for time tracking?
Once you try Todoist time tracking for your projects with TimeCamp, you will never look for another solution! Todoist will ask you for the following data: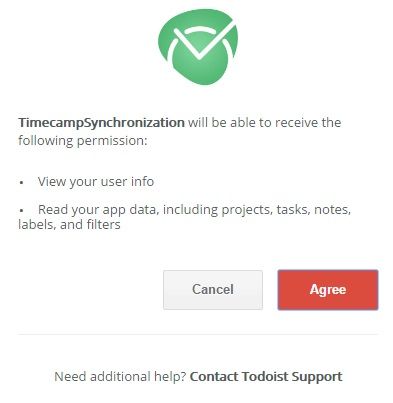 If you don't like reading manuals, here's a video tutorial describing the entire process of Todoist time tracking integration with TimeCamp: