Top 10 Project Management Software With Time Tracking!
March 2, 2017
by Jakub Szyszka
3 comments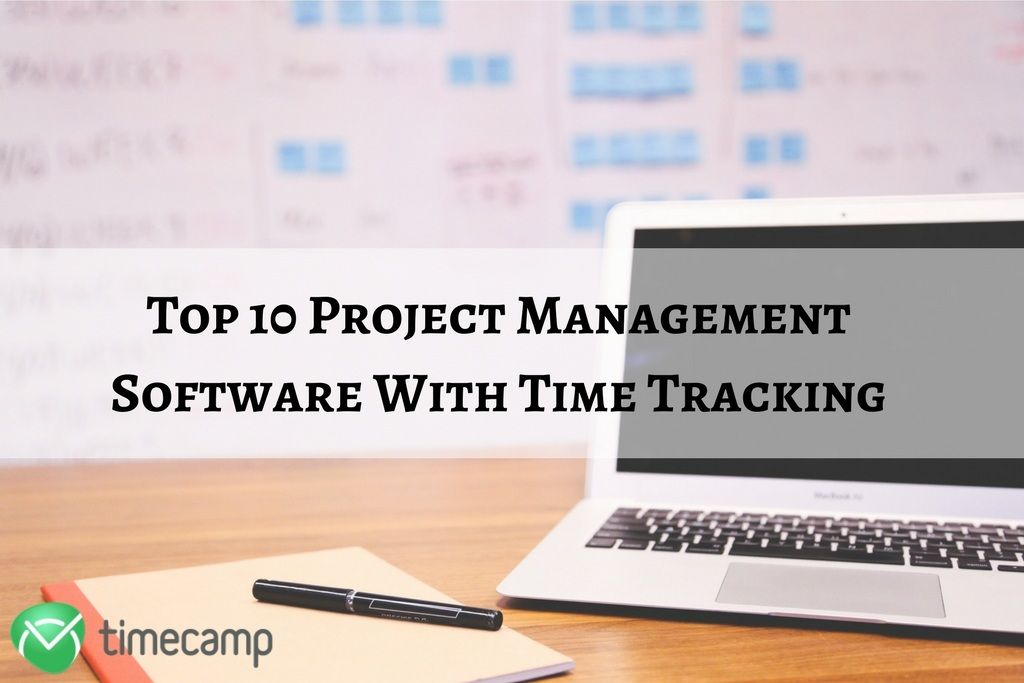 Project management software can be found in pretty much every bigger corporation, but also at plenty of small businesses, and at homes of thousands of freelancers. Having a break management tool that helps us gain better control over the development process of our project can be a key factor to the success of the whole company.
That's one thing. But in this always-rapid world of business, managers are searching for more and more features in project task and time management software. One of the most wanted options among them is the ability to track time.
Thanks to it, the manager has a view at the employees' engagement and performance. Thus, he/she can optimize the workflow, analyze the results of everyone's work, control the progress of tasks and projects, and even bill clients more precisely and quickly.
No wonder that programs equipped with this feature are appearing on the market one after another. With such amounts of them, it may be hard to find this right one that our company needs. Therefore, we have prepared a list of ten great project management software that offers project time tracking. Take a look:
TimeCamp is not yet a full project management software but pretty soon it is going to be! This month you can expect the beta version of TimeCamp 2.0, which will be equipped with all the features that a proper project management solution should have, and much more!
[SEOINS][SEOINS_CONTENT]Sign up for the beta version and be one of those that will test it! You can do this here![/SEOINS_CONTENT][SEOINS_ICON] icon-asterisk [/SEOINS_ICON][/SEOINS]
TimeCamp 2.0 is still being developed but you can still try the version that is available now, as it offers quite a lot of interesting solutions that will not only help you manage your time properly but will make you and your team more organized and productive. See what if offers:
Wide range of platforms the tool is available for Desktop (Windows, Mac, and Linux), broader extension and mobile app available for iOS and Android to help users track their time regardless of location,
The highest quality at best price,
Automatic time tracking based on keywords which allows you to switch between tasks without any effort,
The ability to set a time budget for each task to monitor team's workflow,
Billing customers accurately thanks to the project's budget tracking,
Turning time entries into invoices based on estimated hourly rates,
Both direct and Zapier integrations which include project management and accounting tools like Asana, Podio, Trello, Basecamp 3, Xero and many others.
You can compare TimeCamp with any time tracking software on the market, and you will notice that it wins on many levels. It is an advanced time-tracking app with plenty of other features like invoicing, reporting, or billing. It doesn't matter if you are working as a freelancer or in a small, medium, or large company – TimeCamp is designed for every environment with its simple and easy to use interface. It can be implemented even in teams that have no previous experience with tracking time.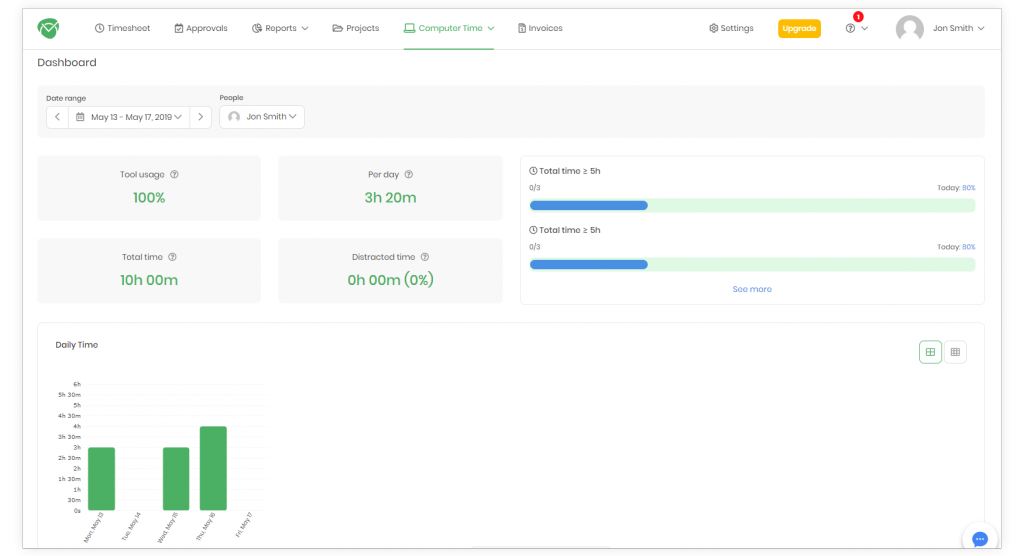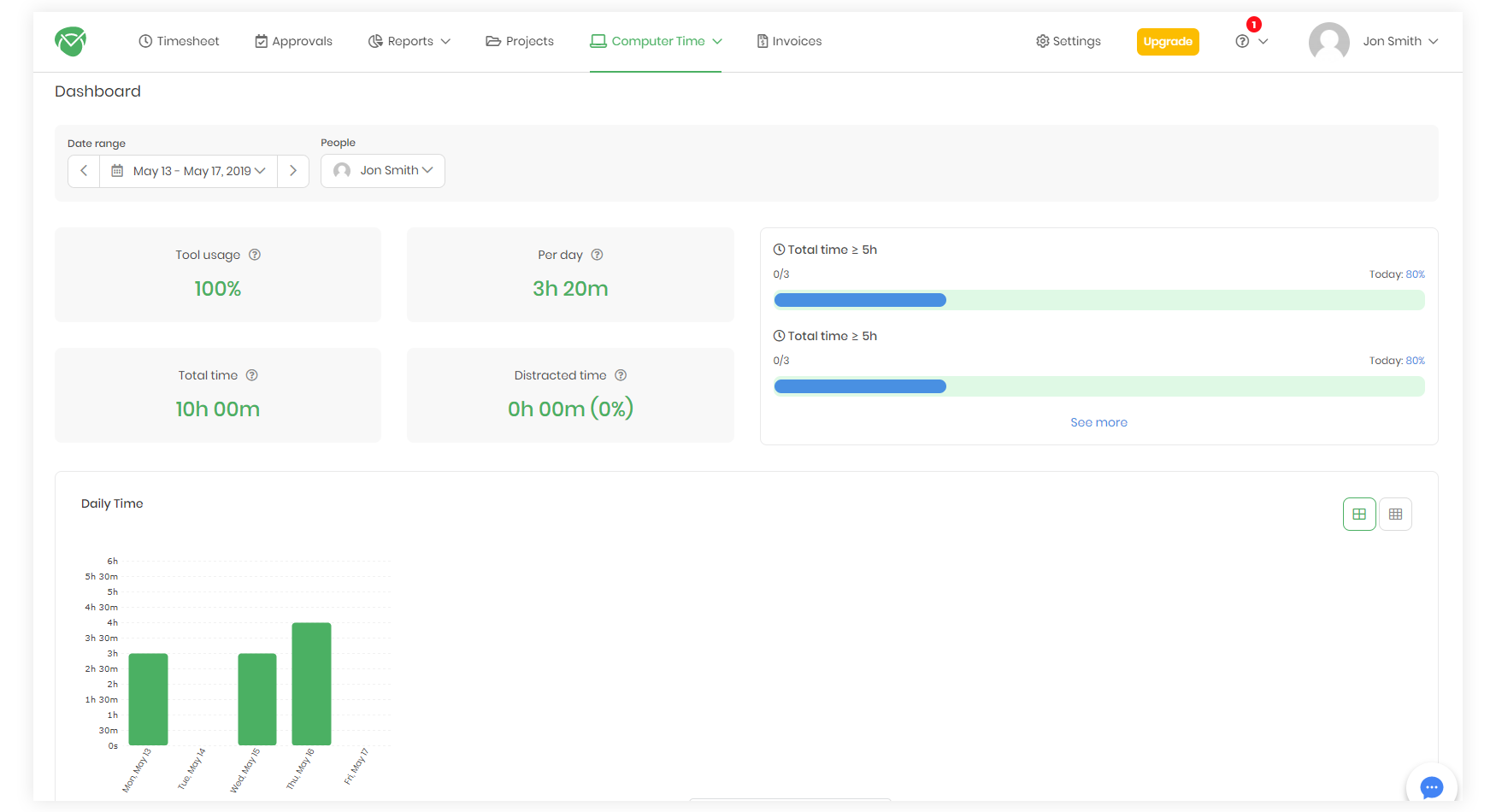 Looking for the best price time tracking? Check out TimeCamp!
And make sure to check out Hey.Space – our new, innovative task management software with chat.
Sign up for free today!
Mavenlink combines many important aspects of project management, including financial tools, resource planning, collaboration, and, of course, time tracking. With this software, you no longer have to worry about your projects, as it will provide you with a full control of the quality of team's workflow.
It is also an amazing storage tool that gathers all the files related to the project in one place, enabling you to share and organize them. It was designed to fit the company of every size. It will definitely help you in organizing and managing a project of every caliber. Besides, it offers features like messaging and conversations, invoicing, file management, financial reporting, and more.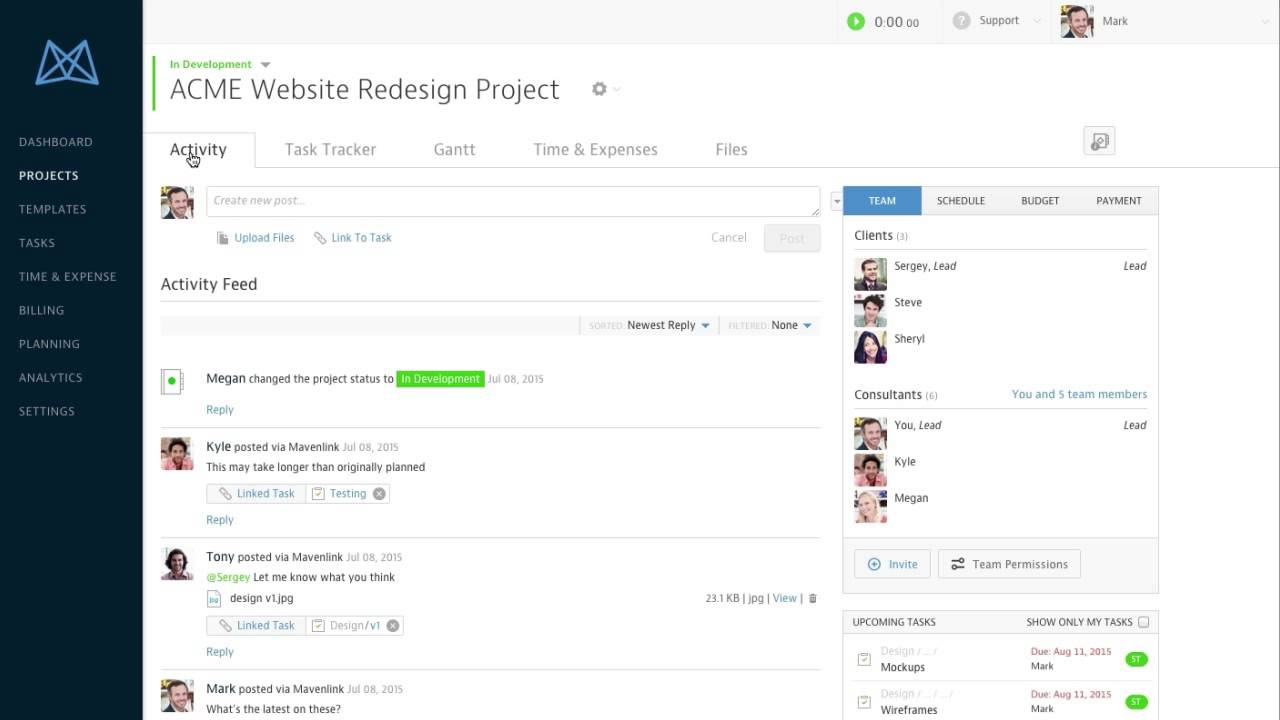 With Trigger, you can make your businesses tracking, organizing, collaboration, and invoicing much easier. This quite popular platform for time tracking lets you effectively organize the office work by adding tasks, projects, and companies and divide them among your team members.
It comes with an elegant and intuitive interface that allows team members to communicate with each other, as well as with customers. Additionally, they can add and share files, and, of course, log time. However, it seems that the main function of Trigger is the centralized discussion – you can add clients to projects and tasks, giving them the ability to communicate with those, who work on the project and monitor the progress.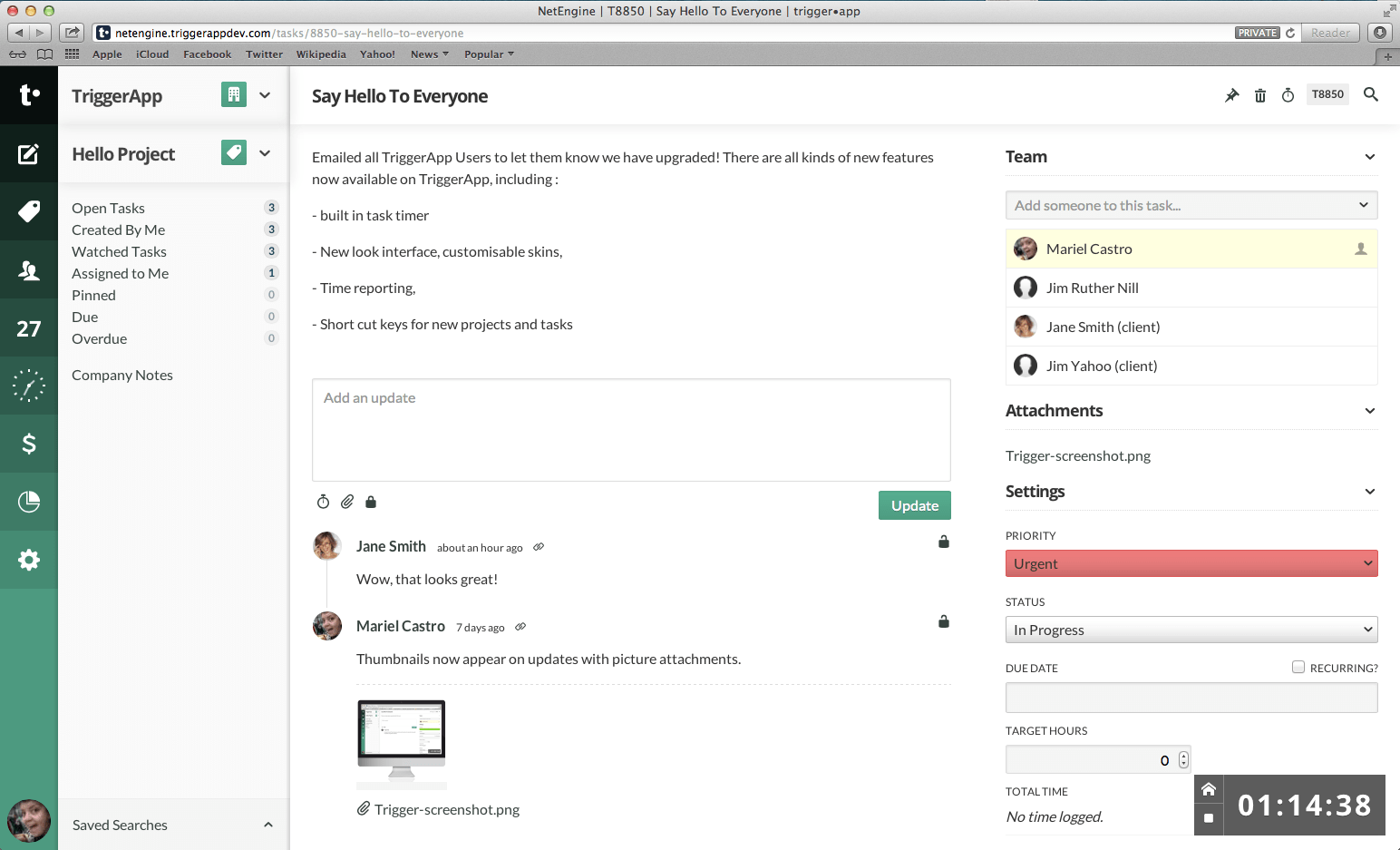 Harvest is a popular, web-based application for small and bigger businesses, as well as individuals. It is respected for its time tracking tool that not only monitors personnel time but also generates invoices and analyzes the gathered date, providing helpful graphs.
It has an intuitive and elegant interface that most of the users find just to their liking – from there; they can send automated payment reminders, monitor their projects and budget, and manage personnel efficiently.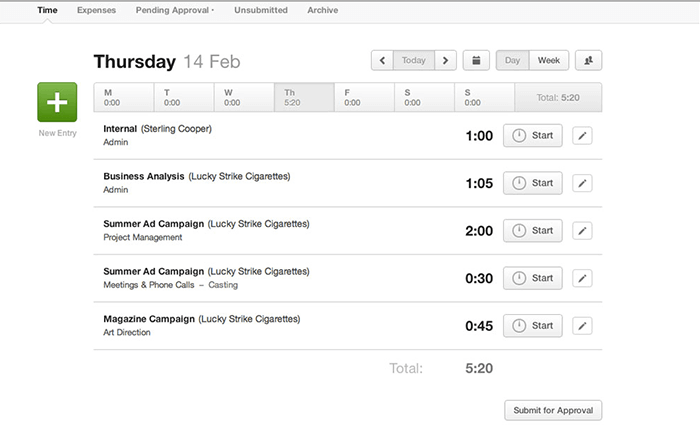 Take a look at our post about Harvest Alernatives, where you will find another list of great PM Software.

 
Wrike is an online tool for project management and work collaboration. With its help, users can manage and track projects, deadlines, schedules and other processes. It also gives them the ability to share files, discuss tasks, log their work and receive real-time updates about the progress of their work. Users can monitor their tasks thanks to a visual timeline, and recreate the templates used previously to speed up their workflow.
It has a logical system which helps in finding and organizing our projects quickly. It also has a tutorial to ensure that users would not encounter any obstacles during work. Its biggest weaknesses are the mandatory Flash Player and no 2-factor authentications, but overall it is solid software with some reliable features.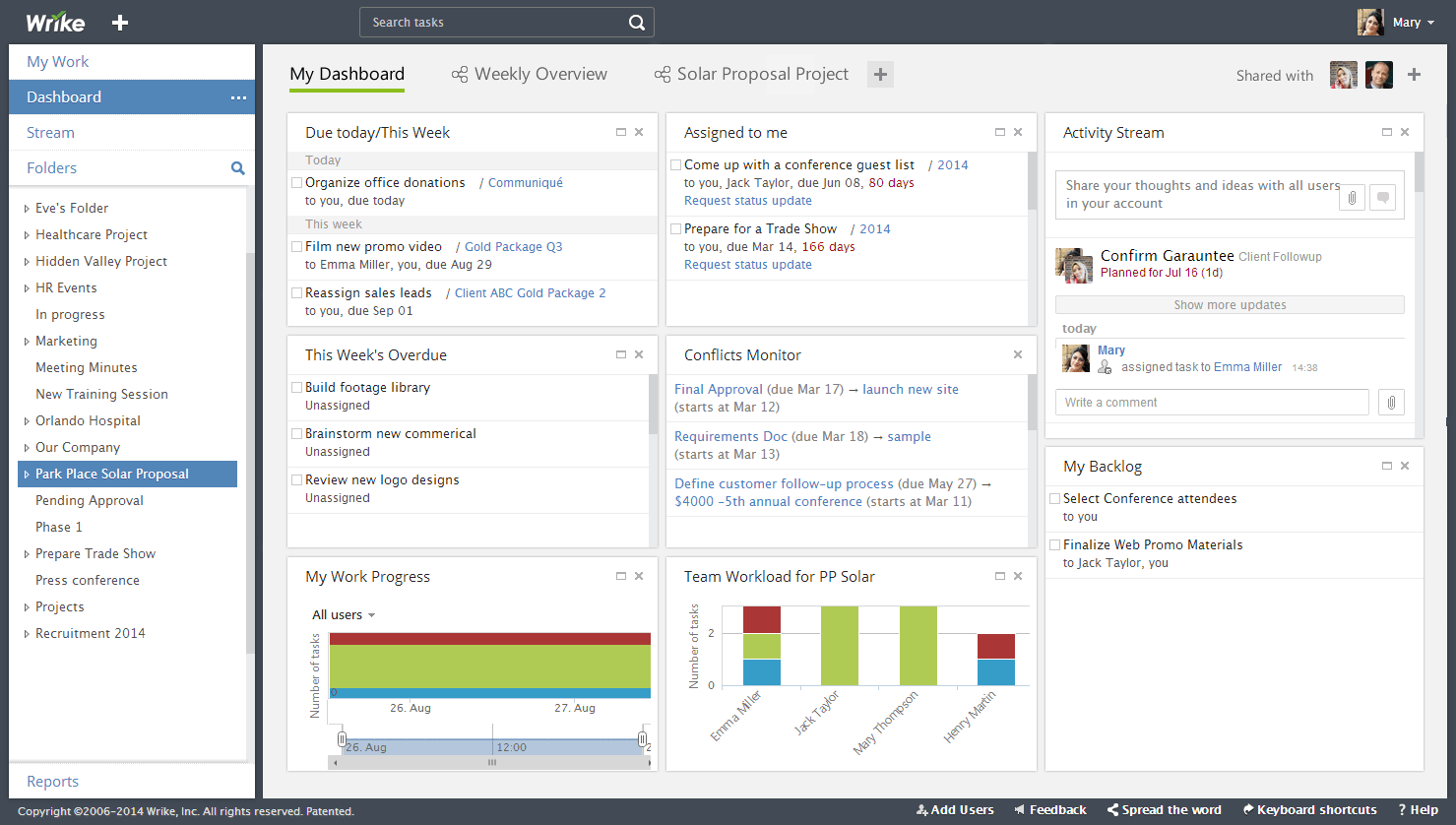 Take a look at our post about Wrike and TimeCamp integration. You will find many interesting things there!

 
Replicon is a cloud-based time tracking software that will help you implement the business decisions that you think are essential for your organization. No need to install additional applications, all you need is an internet connection, and you can manage and monitor your employees in an effective fashion.
It is a good solution for small businesses, as well as large, multi-level companies. Use it to attendance tracking and time-off data to process payroll and accurately ensure labor compliance for all types of employees. Replicon received some awards for its services, for example, Best Customer Satisfaction of the Year Program.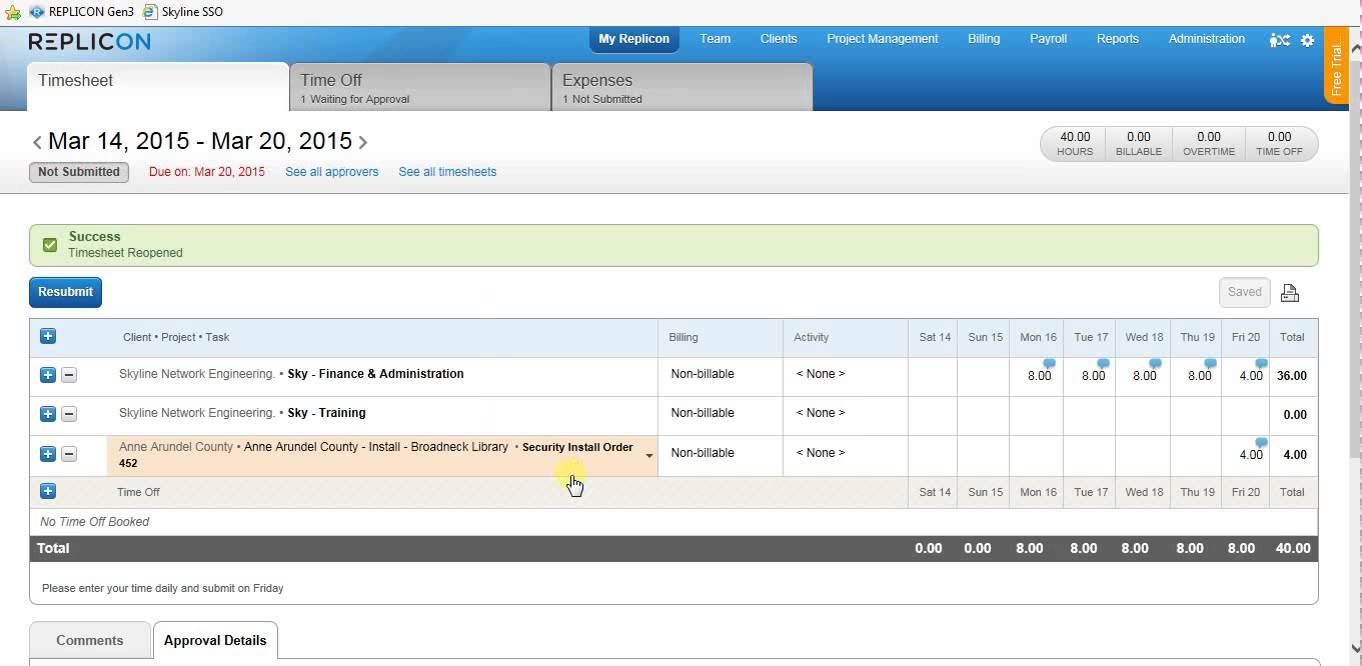 See the comparison between Replicon &Timecamp

 
5pm is a project and task management application with an intuitive interface, file storage, time tracking widget, and interactive timeline. Use it to keep track of your projects, tasks, and files – all from one, secured location.
It offers a powerful dual-panel interface displaying all your projects and tasks in a single view with all the features within a click or two. 5pm's personal view is customizable, so you can adjust it to your needs. Also, this software is quite intuitive and easy-to-use.

5pm is one of many programs proposed by us as an Alternative to MyHours. Check it out and see the rest.

 
Dovico is a time tracking software that provides all the comprehensive features and tools that help in managing time accurately and efficiently. If you use this tool properly, it can decrease the workload at your company. Manage projects, teams and generate reports, it is great software for companies that need to track time to improve personal and team productivity and to keep track on the projects.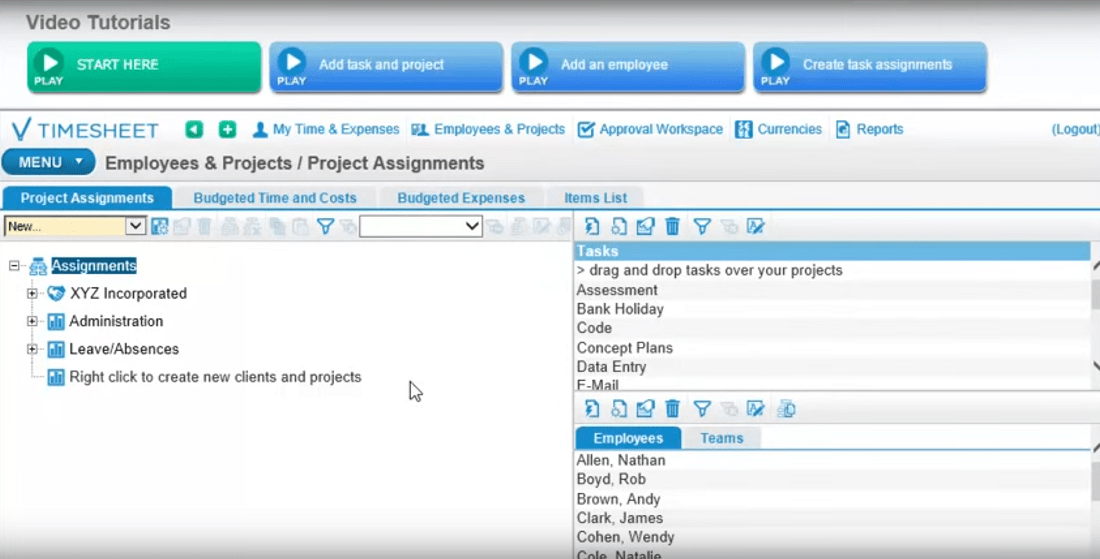 See the comparison between Dovico &Timecamp

 
Avaza is a time tracking software designed mostly for small businesses. It includes modules for project management & collaboration, time tracking, expense management, quoting & invoicing. You can use as many modules as you want, depending on your business needs, without an additional cost.
It is a cloud-based solution that you can access from any device. Choose whether you want to view tasks in list view or on Kanban boards. It also provides powerful reporting features and allows you to drag-and-drop file attachments into tasks.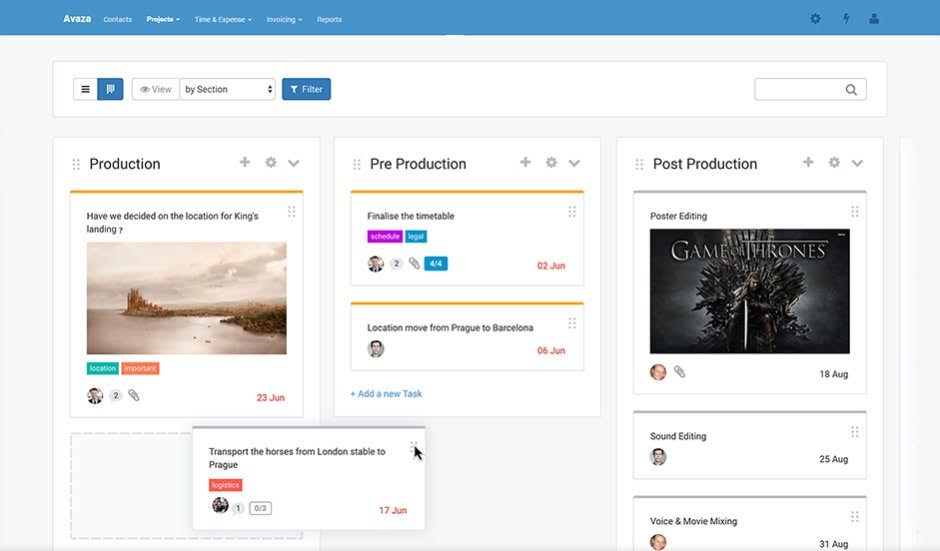 See the comparison between Avaza & Timecamp

 
Time tracking and invoicing app that offers a wide number of integrations and features. Start a time tracker with one click and do the same to stop, the tool creates invoices from your logged time. You can edit them visually, and send by email with customized message templates.
The graphical time reporting and overviews of unbilled work will keep you on the right track in managing your business. PayDirt can be integrated with PayPal and Stripe so that the invoices can be paid faster, and you can track payments.