Working as a freelancer can be tough. Adept veterans of freelancing may find it easy, convenient, and even more profitable than working in an office. However, there's a long, long way to achieving such level of mastery. Moreover, there are many factors which contribute to success. One of them is the proper time tracking.
Statistics say that "it is predicted that the majority of the U.S. workforce will be freelancers within a decade (by 2027)." It is not surprising the number of freelancers is growing. This way of working is comfortable, convenient, and, very often, much more lucrative than working 9 to 5 in the office. But it can also be difficult, especially for beginners.
As in any other job, there are many aspects of freelancer's work which you have to learn and adjust to. The most difficult one seems to be fitting all your tasks and work into the timeframes which you imposed on your workday, week or a month. For this reason, many freelancers decided to use time tracking software.
TimeCamp for Beginners
Young people often don't realize how precious time is in the work of a freelancer. "Time is money," the saying goes. That is why it is important to be able to allocate it to certain tasks and follow how much time you actually spend on your work. Time tracking software is what helps in assessing all the information concerned with time management. There are so many options available on the market that it may be extremely difficult to choose from.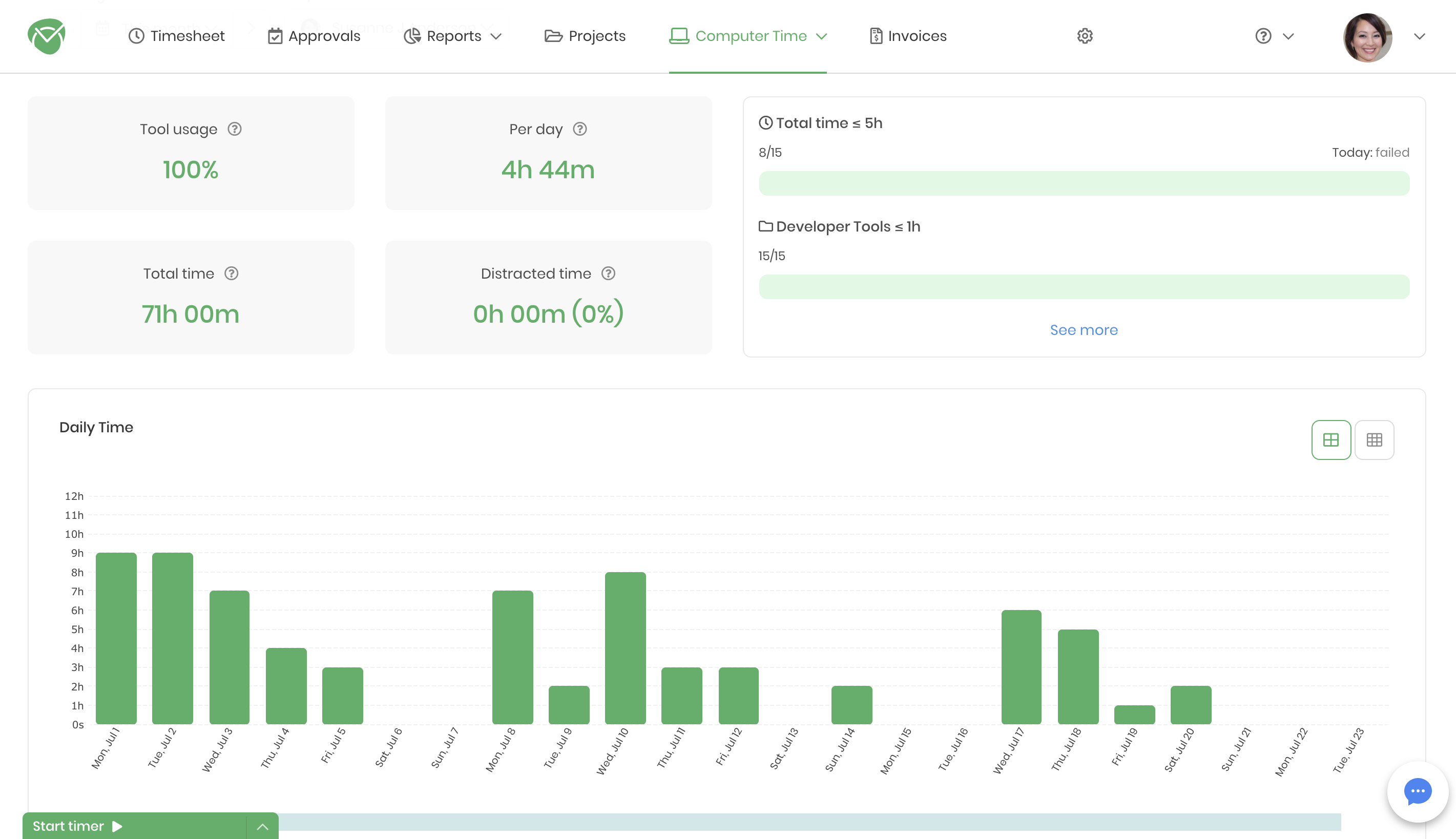 Not every tool is suitable for beginning freelancers. However, one of those good ones is TimeCamp. Why is TimeCamp a perfect time tracking for freelancers? Let's take a look:
Regarding usability, TimeCamp is a very intuitive tool. And freelancers who often have to learn many things in their work by themselves will find it extremely convenient to move around the software easily. Moreover, TimeCamp enhances work when it comes to automation.
Extensive reports provided by the software allow you to understand your work. All activities are sync in the real-time.
Desktop app working in the background lets you focus on your work. It automatically tracks your activities. You can also add entries manually.
Productive & unproductive activities. People working from home tend to be distracted by a variety of things
Breaking projects into smaller tasks. Sometimes, larger projects require dividing them into smaller ones, and TimeCamp lets you do it without a problem.
TimeCamp, as a time tracking software for freelancers, who are new to the world of freelancing, incredibly enhances work. And once you decided to implement it fully, you can upgrade it to get more advanced features.
Don't waste any more of your time and become a professional freelancer!
Try TimeCamp for FREE!
Freelancing With TimeCamp Without Secrets
TimeCamp is a perfect time tracking software for freelancers because it provides an in-depth analysis of all your activities. With detailed reports, you can see how much time you dedicated to all your actions. That can help you in assessing the future time of projects or tasks. It is also an excellent tool for boosting your productivity and measuring the efficiency of your work.
Let's say you are a web developer. It is a time-consuming job, especially if you consider all the aspects of designing a website. If you implement time tracking software in your work, you will see your progress with the project. Then, with the next client, you will be able to assess more accurately which parts of the project will take most of your time, which will be the shortest, and what will be the exact deadline of your work. And if your client pays you per hours, you can present him all the reports created by TimeCamp so that he is sure you really worked on the project.
Remember, when you know how much time you spend on specific tasks, you know when you'll deliver the project. And missing deadlines is not good for business.
Related posts