TimeCamp's Google Chrome Plugin for ClickUp and Monday Is Here
January 17, 2020
by Kate Kurzawska
No comments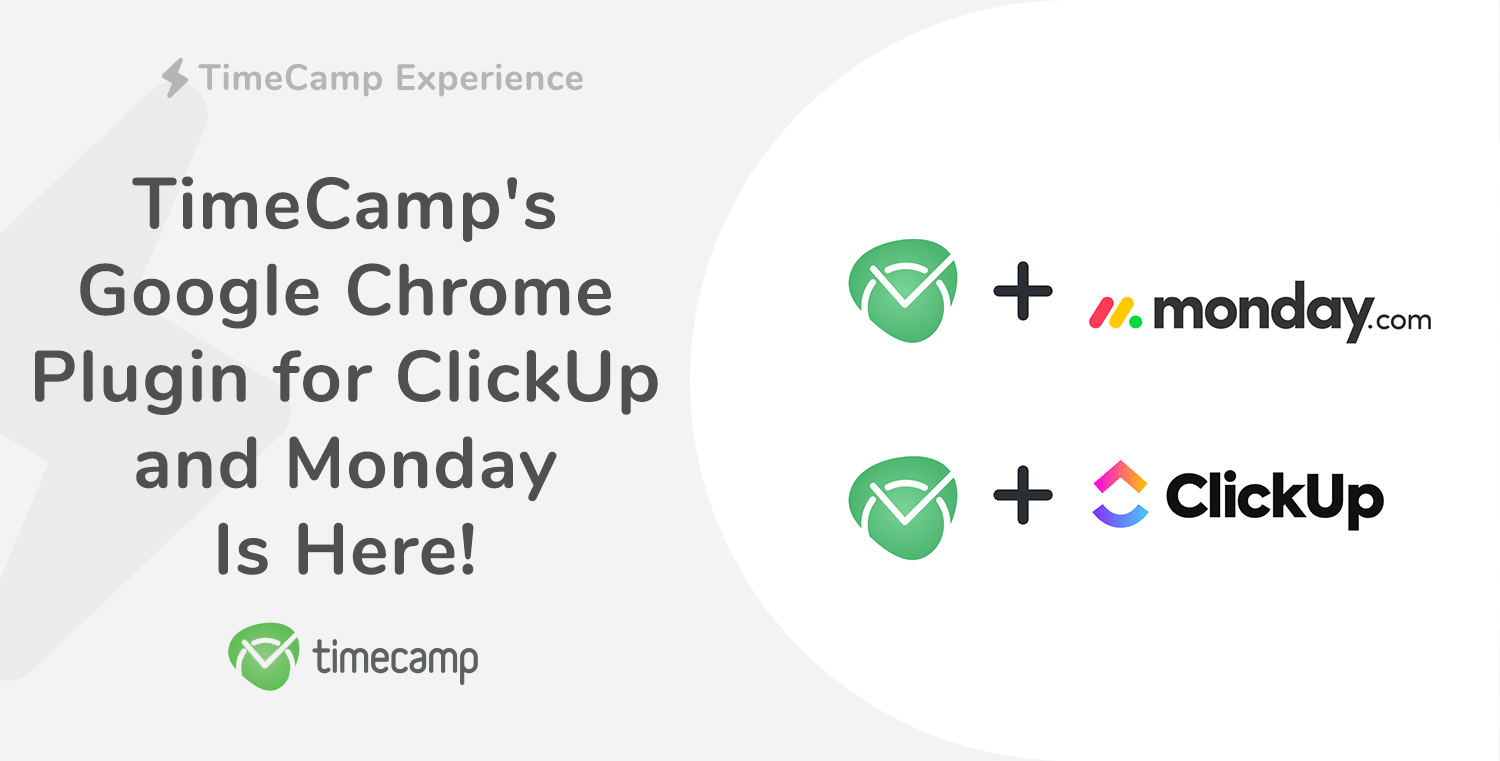 New Plugin Is Here!
Our goal at TimeCamp is to make your work as simple and productive as possible. That's why we're always working on improving our software, fixing bugs, and expanding TimeCamp with new functionalities. Some of them include such small but extremely helpful elements like plugins. 
We're happy to announce that Google Chrome Plugin for ClickUp and Monday is finally here!
Track Your Work in ClickUp and Monday
You can already integrate TimeCamp with ClickUp and Monday, two of the most popular productivity tools for even better work.
? Get ClickUp integration here
As you can see on the screenshot below, in Clickup, our Chrome Plugin button is right next to the "Status" button and "Assign" icon. Easy to find in the card view!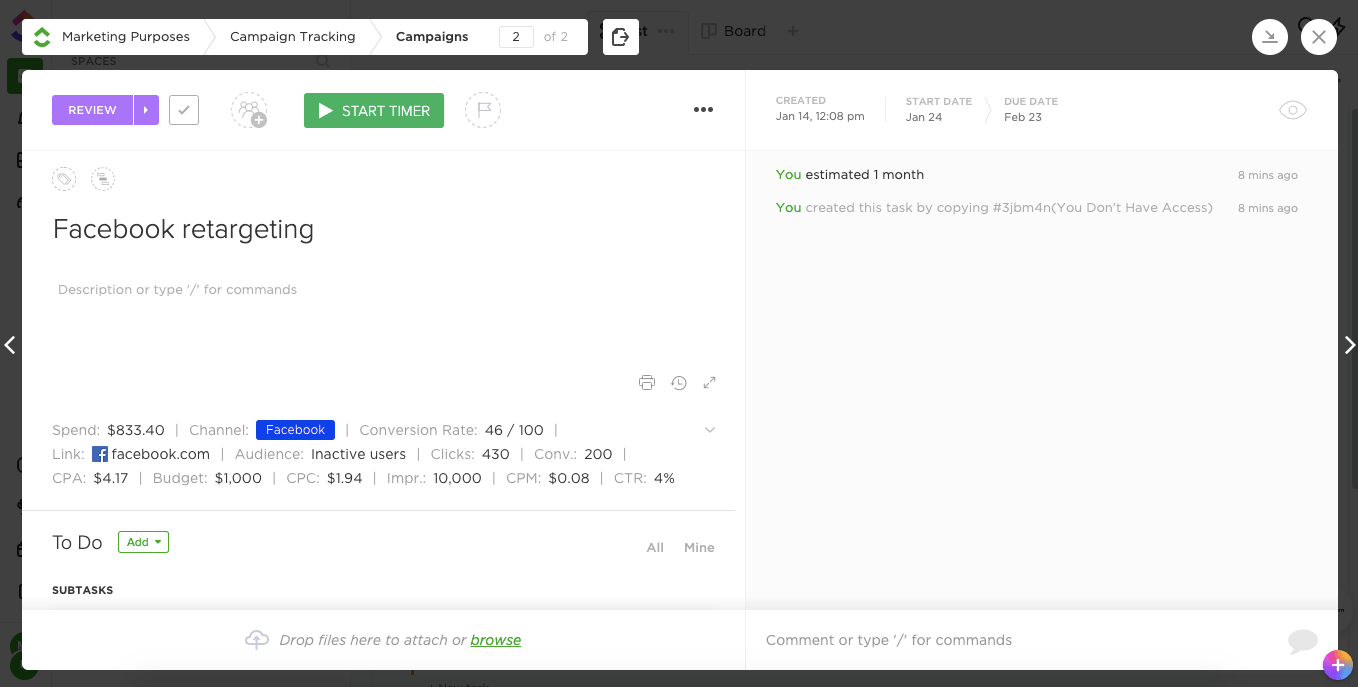 ? Get Monday.com integration here
In Monday.com, you can find our Chrome Plugin Button in the card popup, right next to the task name!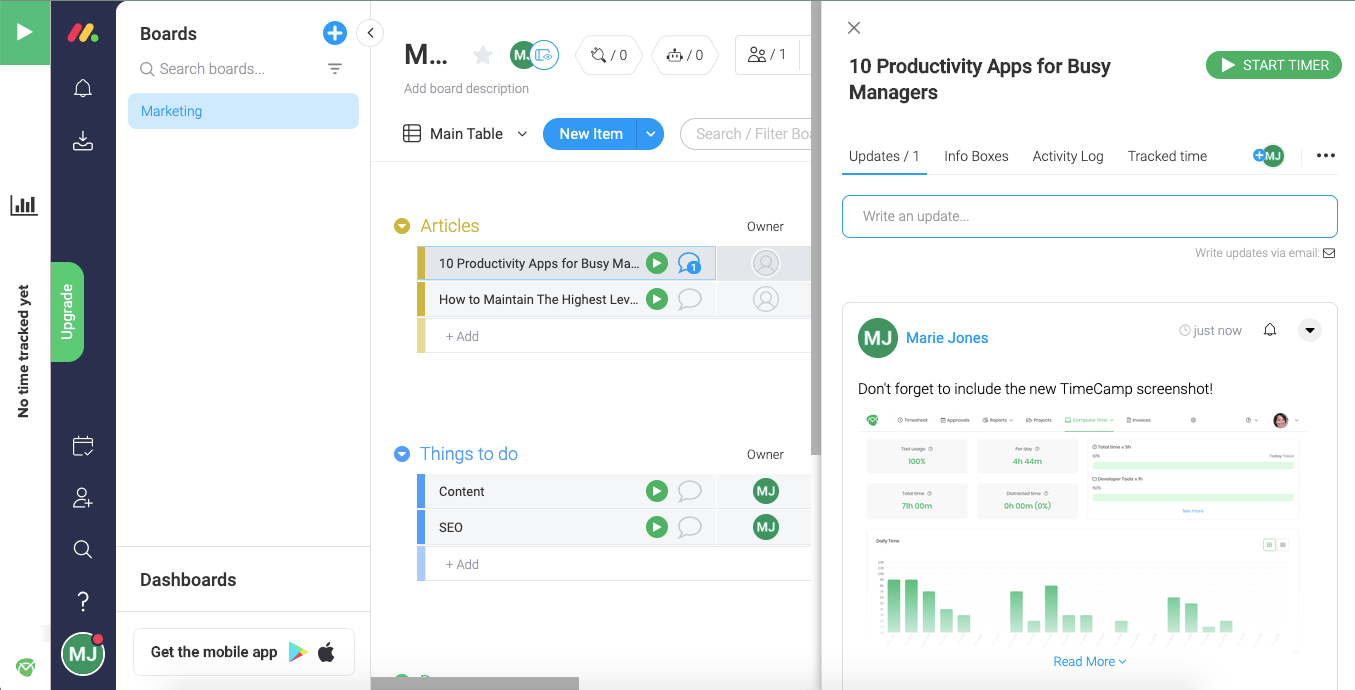 And with Google Chrome Plugin you can fully automate and optimize work. The plugin lets you track time directly in ClickUp or Monday without the need to manually change between bookmarks in your web browser. It's never been easier!
You can now fully focus on your work without leaving your favorite apps. TimeCamp will take care of tracking your time.
? GET THE PLUGIN ?
After installing the plugin, the timer button will be added to track time on a specific task/card. The plugin synchronizes automatically with our servers, so all the entries you're tracking time to will be visible on your timesheets in real-time. 
? Visit our knowledge base for a detailed tutorial on how to install Google Chrome Plugin
Let Us Know Your Thoughts
Having a problem? Don't worry, our support team is always there to help you. You can chat with us through our live chat, submit a support ticket via our online ticketing system or drop us a line at support@timecamp.com 
And if you still don't know how to make the best use of TimeCamp, schedule a demo with our expert.
We're here to help you become more profitable, accountable and productive!
[relatedposts]