Supercharge your CRM with powerful Salesforce Integrations!
August 27, 2020
by Ola Rybacka
No comments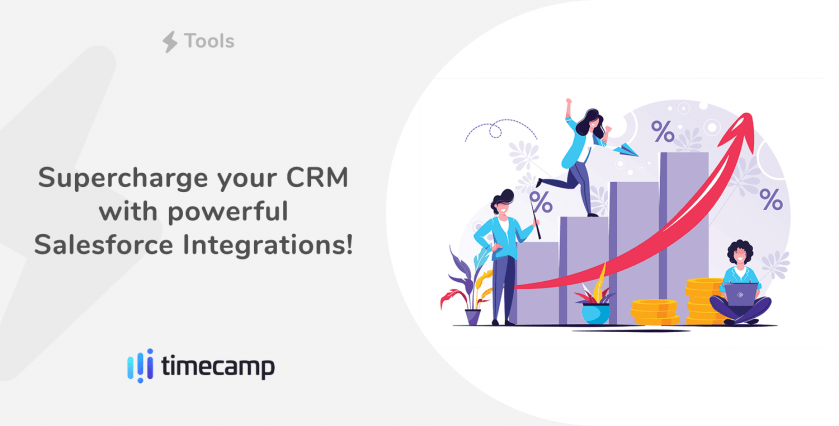 Happy customers guarantee the success of products or services. That's why more and more companies decide to implement the customer-centric approach, tracking clients' needs and expectations in real-time. If the customers' feedback is considered as profitable, they can also adjust their offer, making changes the clients requested. To maintain the highest customer service and keep the documentation in one place, customer relationship management software was created. One of them is Salesforce, a widely known tool for uniting processes related to sales, commerce, service, and IT teams. It's a powerful app, but it can do even more for your business – find out what are the most useful Salesforce integrations!
What is Salesforce?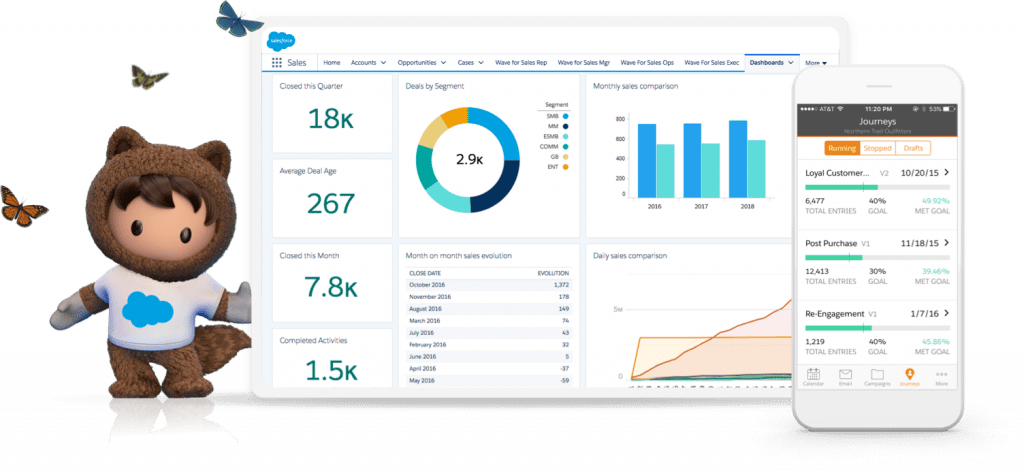 Salesforce is a Customer Relationship Management software that keeps and organizes all the client-related issues in one place. It unites the work of all departments that maintain contact with clients and simplifies all the stages of the buyer decision process:
helps marketing teams better understand the customers' requirements to create more accurate brand communication. With Social Studio, they're able to quickly find and analyze what the users are saying about the brand or the entire industry,
provides sales teams with deep customers insights, invaluable for building a long and healthy customer relationship and closing deals faster and more effectively,
Commerce Cloud handles both B2B and B2C channels delivering seamless e-commerce transactions and order management,
ensures support teams with features to streamline and accelerate the communication with present and potential customers, helps build and manage self-service portals,
helps understand the customers' choices better thanks to the data-driven analytics,
shares the platform for building and managing the brand community based on the pre-made templates or users' own ideas,
Comprehensive solution
What is more, with its various features it automates the tedious processes, leaving teams more time for caring about customers and being creative. Salesforce, besides its customer-centric features, offers also solutions for app developers like Heroku (for building custom third-party apps) and Mulesoft Anypoint Platform (for integrating Salesforce with other apps and share data safely). Being a comprehensive CRM suite, Salesforce is tailored for each industry, adjusting the features to their needs.
But in case the tool's features are not enough for your business, we'd like to introduce you to the best apps that offer integrations with Salesforce. Their app marketplace is really huge, so we'll try to cover the best ones, according to the users' reviews. They're grouped based on the marketplace categories to navigate between them easily. Note: Keep in mind that most of these integrations are paid and are valid for the paid Salesforce plans only.
Hint: In case your favorite tool doesn't offer a Salesforce integration, try Zapier integrations!
Finance
Managing customers means dealing with (sometimes huge!) cashflow. Having two separate tools is a pain, entering clients' data takes more time than expected. Instead of wasting precious hours that can be spent on analyzing customers' needs and expectations, try integrating Salesforce with a finance management tool that automates the tedious accounting-related processes. Most of them offer online payments, invoicing, bank account management, financial reporting, billing, credit management, and many more. Data transfer between these integrations and Salesforce is fully automated, so once you connect them, they'll sync every time you'll add a new client.
Human Resources
Dealing with customers is much easier when you know you keep the employees-related issues in order. Salesforce offers an HR solution within their Service Cloud, but in case you want to try something different or already use one, the list below might come in handy. When you integrate Salesforce with these apps, you'll get access to features like applicant tracking, new employees onboarding, talent acquisition, attendance, performance analysis, and reporting, some of the tools offer also payroll and salary planning. All in real time, working in the cloud. In case you hire a multinational team, check if the integration supports multiple currencies.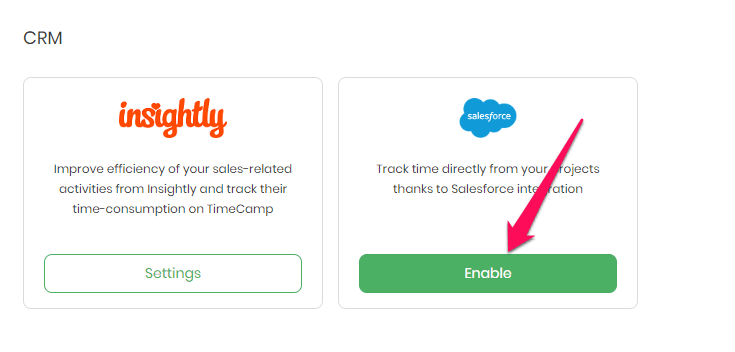 Enterprise Resource Planning
Only efficiently working teams can ensure their users an appropriate customer journey. That's why it's recommended to manage the back-office processes to prevent the situations clients find out something's wrong in the company. Here ERP tools integration with Salesforce comes with the helping hand, providing enterprises with features helpful for their resource management. These Salesforce integrations take care of the inventory and orders, supply chain control, business intelligence, and analysis. The world changes, so the technology does, that's why instead of wasting time on keeping track of inventory manually, leave it to the tools below!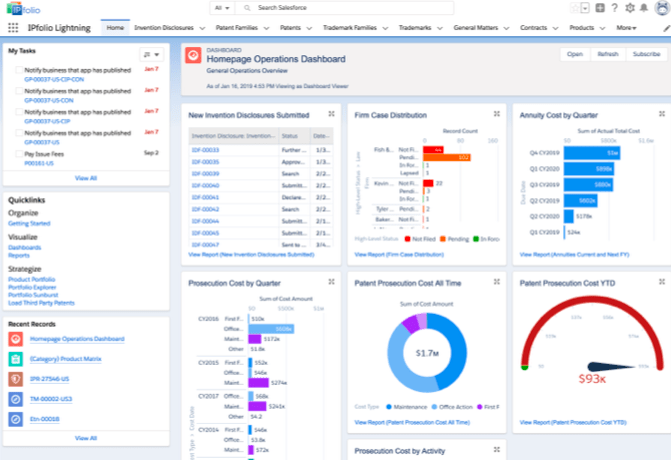 Sales
As a CRM software, Salesforce was made to streamline the sales processes. But in case you need additional help, connect it with the integrations helpful for reducing endless paperwork. Salesforce integration for sales create documents like quotes, proposals, invoices, analytics, and reports seamlessly, filling them with already gathered clients' data. Everything works safely in the cloud to make sure you'll never lose any important file. They also help connect with the right buyers and walk them through the sales process painlessly. Using these integrations saves you both precious hours and energy and keeps everything in order!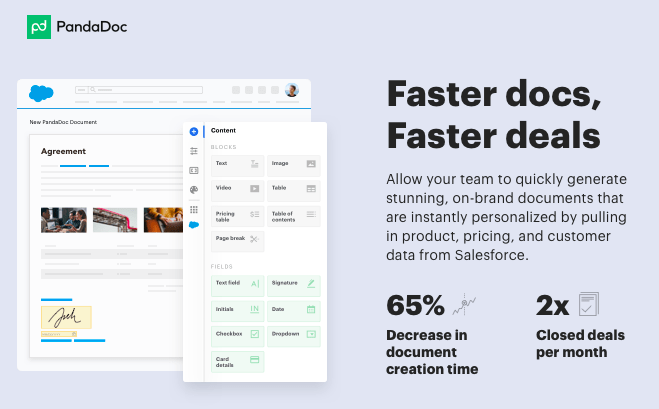 Customer Service
CRM also means dealing with clients' request that sometimes can be a real pain. These manage the issues and help our customers in various ways: calling, messaging them using livechat service, exchanging emails. To avoid the work being duplicated, as two team members respond to the same message, integrate Salesforce with a customer service platform. It works in the cloud and creates the connection seamlessly to quit jumping between two or even more tools to handle customer requests easily using the preferred communication channel. Some of the integrations below are made, especially for creating and taking customer surveys to gather and analyze the feedback and customer satisfaction.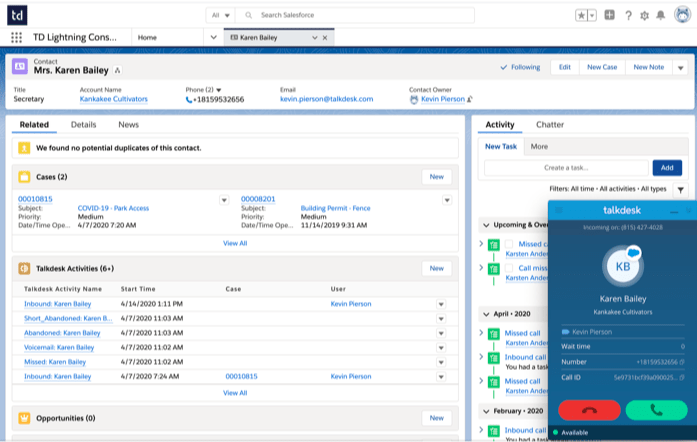 IT & Admin
Never miss any important issue – use the Salesforce connection with IT and admin apps. They're the perfect choice for less tech-savvy Salesforce users, who want to deliver the best results of their work with clients but are less experienced in coding. With these integrations, you'll be able to gather and analyze data from different sources and clouds, customize the UI design, provide you with data visualizations, just simplifies the data intake. They also ensure you with data backups.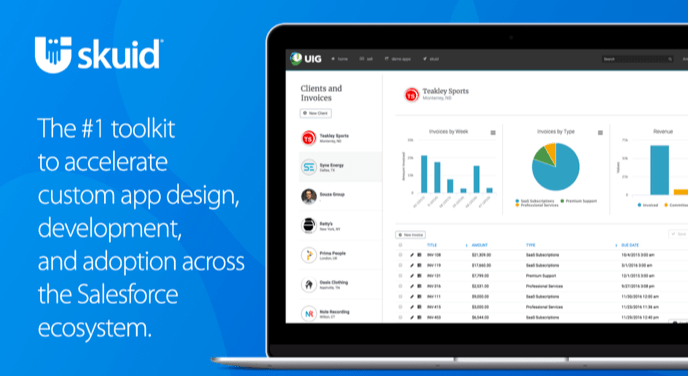 Analytics
Keeping an eye on the metrics didn't kill anyone, so to ensure your business a long-lasting success, track all the opportunities, and manage forecasting. A well-informed team makes wiser decisions, so try to find a salesforce integration that will provide you with a wide range of data visualizations and automatically generates the reports based on the chosen metric. Thanks to that, you'll be able to understand your customers' behavior better and adjust your next steps to their needs and expectations.
---
As you can see, many apps want to create an integration with this most popular CRM platform on the market. Ready to get started and find out if Salesforce and its wide range of integrations will meet your business needs?