Log Time on a Story Card in Pivotal Tracker and TimeCamp Integration
November 1, 2012
by Kamil Rudnicki
One comment
Currently there is variety of tools created for a better project management. Their task is to make our work easier and more effective. One of them is Pivotal Tracker and we are proud to say we have integration with this tool.
Pivotal Tracker is very easy to use. It allows teams to stay more focused and set their priorities easily. We were using Pivotal Tracker here, at TimeCamp team – and you know what? It is better than any software we were using earlier, like Jira or Manymoon. It is also much more handy.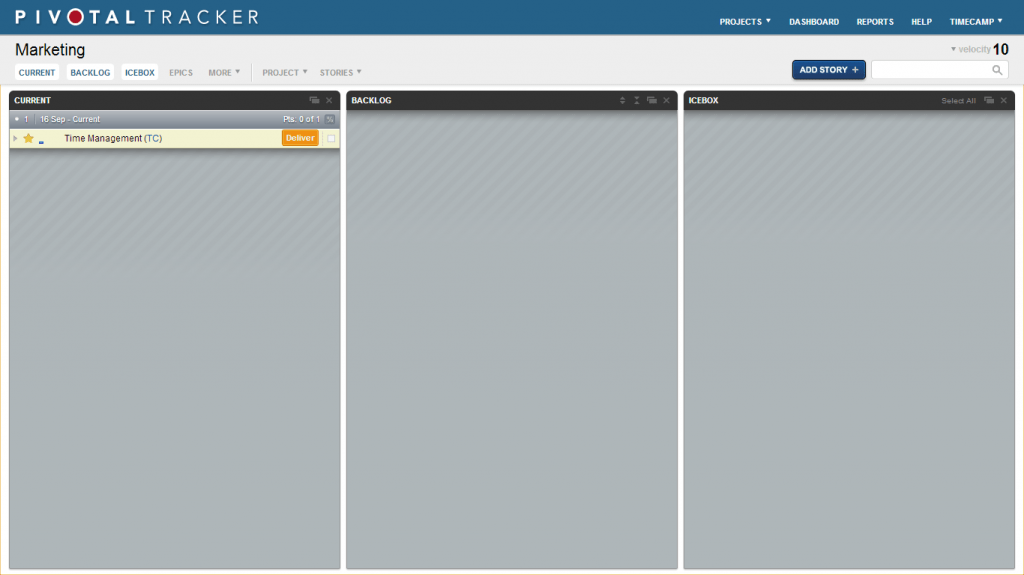 There is a big discussion in the Pivotal Tracker community forum about tracking time on a story card. The ability to log actual hours against a story or task would be extremely valuable not only as a tracking tool but as a learning tool as well. Also, there is a need to log time purely for invoicing purposes. That's why we are introducing this integration, to help companies who are using Pivotal Tracker track time on story cards easily.
To start the integration:
1. Log in to TimeCamp
2. Go to Settings – Add-ons & Integrations
3. Select the Pivotal Tracker option from the menu and type your API Token.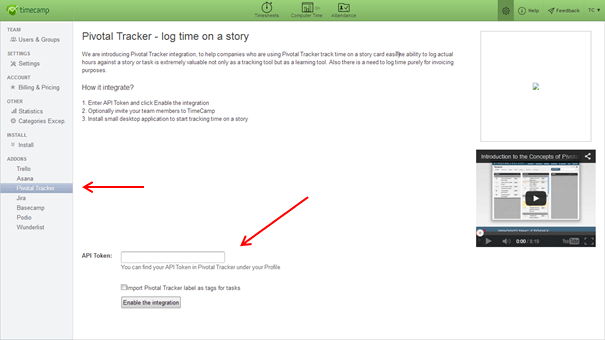 4. Click the "Enable the integration" button.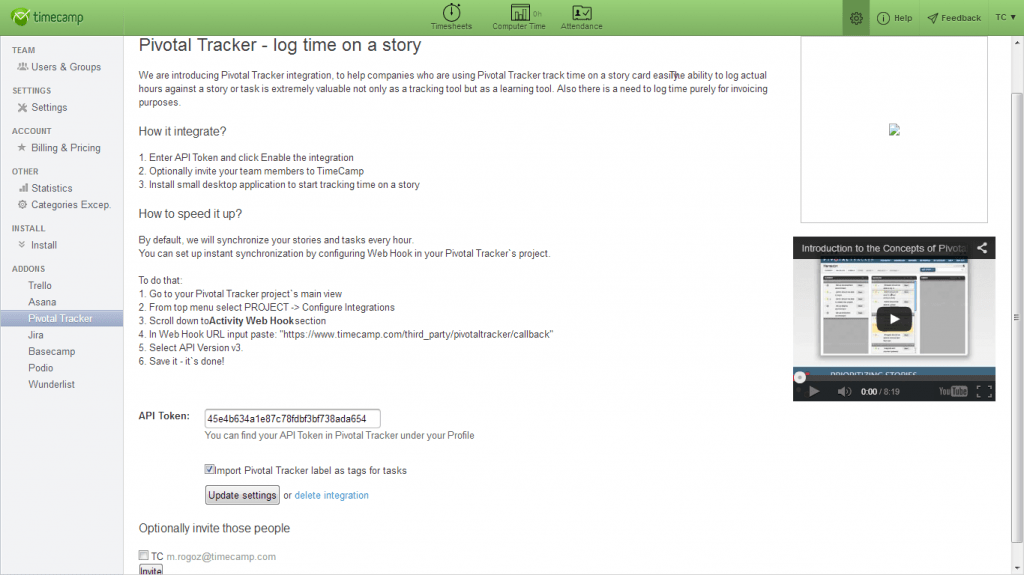 5. TimeCamp desktop time tracker will automatically import all of your projects and story cards and categorize them into Current Backlog and Done list. From now on you will be able to track worktime in a matter of seconds. You will also be able to easily invite your team members into TimeCamp with one click. We will synchronize your story cards every hour.
If you're experiencing any issues regarding missing projects in TimeCamp, please make sure that "Allow API Access" checkbox in the Project`s Settings page is checked. It might also be worthwile to check if the owner of API Token provided to TimeCamp is a member of the missing project.
Happy Coding!
Links: