October 1, 2013
by Jakub Szyszka
4 comments
While working on a project or being a member of a team, you know the meaning of good communication amongst people in achieving all of the goals. Asana is an application designed to improve both, the way employees correspond and collaborate with each other. Its aim is to increase workers' productivity. Just like our solution does. That is why we decided to create integration with this tool.
Asana keeps team members attention on the work as all of them track the same page. Each team has their own workspace containing projects and tasks assigned to them. As a result, they have all of the tasks in one place so every single person knows what and when is going to be done and who is responsible for it.
To increase a team's productivity it would be good to know how much time they spend on singular activities. Integration with TimeCamp enables you to log hours or minutes for the whole project, each task or subtask. How is it possible? When you enable the integration, TimeCamp will import all of the assignments and categorize them the same way you have it done in Asana.
To check the integration, follow the steps below:
1. Log in to TimeCamp
2. Go to Settings – Add-ons & Integrations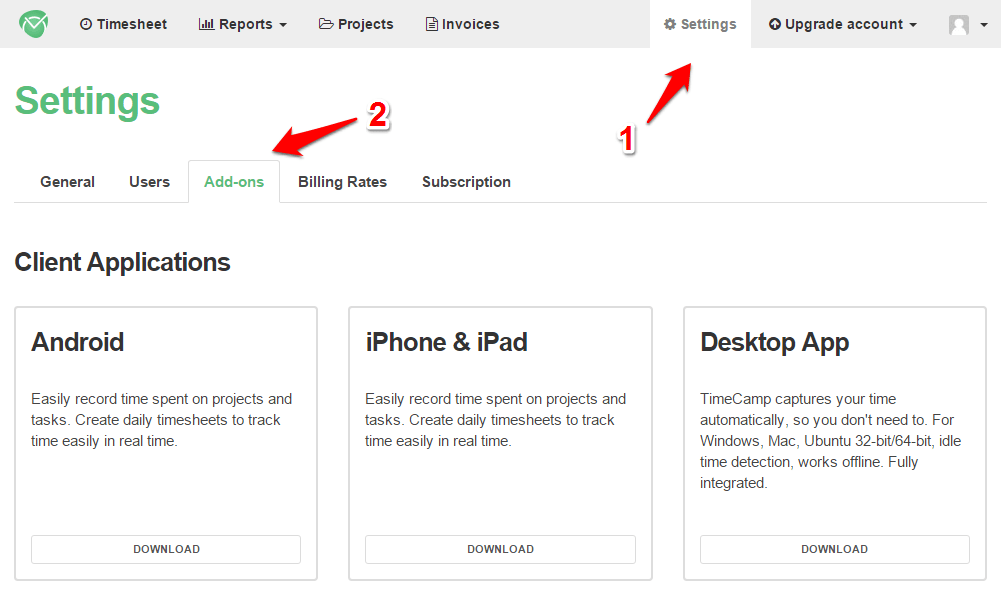 3. Select the Asana option from the menu on the left and enter your API Token. (To find your API Token, open your Asana's account settings, select APPS tab and click on "API Key…")

4. Click the "Enable the integration" button and select which of your workspaces should be synchronized with TimeCamp.

5. TimeCamp will automatically import all of your projects and tasks. From now on you will be able to track the time spent on each assignment.
Enjoy our new integration and do not hesitate to give us feedback.
P.S. Did you know?
We recently released our new tool – task management software with chat – HeySpace. It's a great alternative for Asana because it combines all the features of the collaboration app with project management software. You can have all your messages, files, tasks, and projects in one place. All that to easily monitor work progress. Sign up today for free! All we want in exchange is your feedback!