Time tracking with Freshdesk
July 24, 2014
by Jakub Szyszka
2 comments
 Selling goods or services through the internet, especially in the SaaS model requires a high level of customer support. Unfortunately, very often it takes the form of chaos. You receive hundreds of messages via different channels. They stay unread or get lost in the whole mass. Freshdesk is a tool that helps you get it under control. We are proud to announce an integration with this incredible software.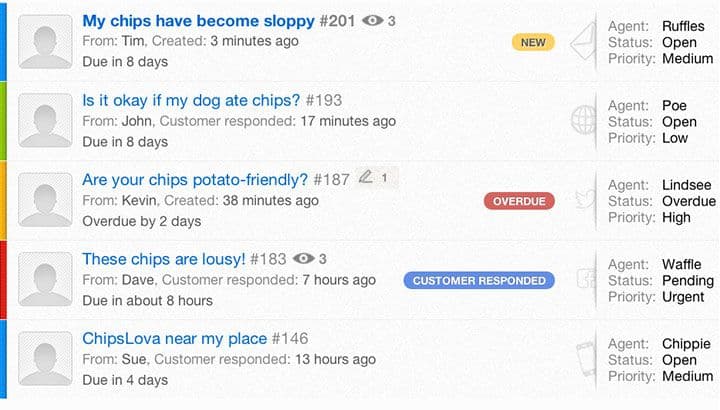 Freshdesk enables you to handle with all your customer's problems and easily collaborate with your own team. All of this is possible thanks to the help desk ticketing, issue tracking and insightful analytics across various channels. Adding TimeCamp to this set allows you to record time spent on each client's case.
Time tracking with Freshdesk registers hours your employees spend on tickets, answering emails, phones, chat conversations, messages sent via social media channels. Next, you can easily turn the records into the invoice and accurately bill your clients. But not only.
Time tracking insights help you estimate time usage in this area of your company's performance. You know how to divide your resources and what kind of problems demand most of your team's time to get resolved.

To start the integration you need to follow the steps below:
Go to your TimeCamp account, select Settings and next Add-Ons & Integrations.
Open your Freshdesk "My Info" page and go to the User Settings tab. Copy API token from there.
Enter your Token below and click "Enable integration".
Select data you wish to be synchronized and click "Save".
Optionally, invite your team members to TimeCamp.
Install small desktop application to start tracking time on a particular task.
Once you have connected the tools, TimeCamp will import all the chosen data about tickets from Freshdesk. Time recorded in TimeCamp for single item will be synchronized and visible also in Freshdesk. What is more, each person assigned to the particular ticket in Freshdesk is also automatically attached to it in TimeCamp.
This will give you an overall image of how the time is distributed across tickets and employees. With simple actions you'll be able to analyze who deserves the bonuses and who needs to get motivated. You'll be able to effortlessly manage your finances, as well.
We hope the integration with Freshdesk will be an answer to your problems and that you will enjoy working on both these applications. We believe this match will help you improve your team work and the financial flow.
Check our integration page – FreshDesk