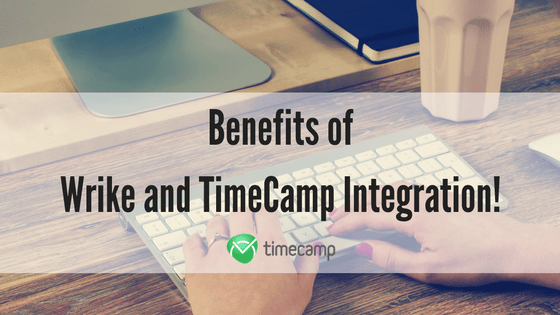 When it comes to project management, choosing an appropriate software should be one of the essential steps. But this market is full of different possibilities, so the right choice appears often after testing a few tools before. That's why offering the wide range of features is the best way to be noticed.
One of the tools which do it in a proper way is Wrike – an online tool for project management and work collaboration. As we informed about two weeks ago, it integrates with TimeCamp directly to help project managers find out how much time their employees usually spend on their official duties – time tracking in Wrike. But it's not the only benefit which comes from this integration – read the entire article to find out how can time tracking software enhance Wrike!
What is exactly Wrike and how it works?
Wrike, as it's mentioned on its website, is "Project management software your business needs, with the insights you love & the security you require." It's used by thousands of the companies worldwide, like Paypal, Hootsuite, Sevenly or Procurify.  Thanks to this one single app, the days of sending emails are over!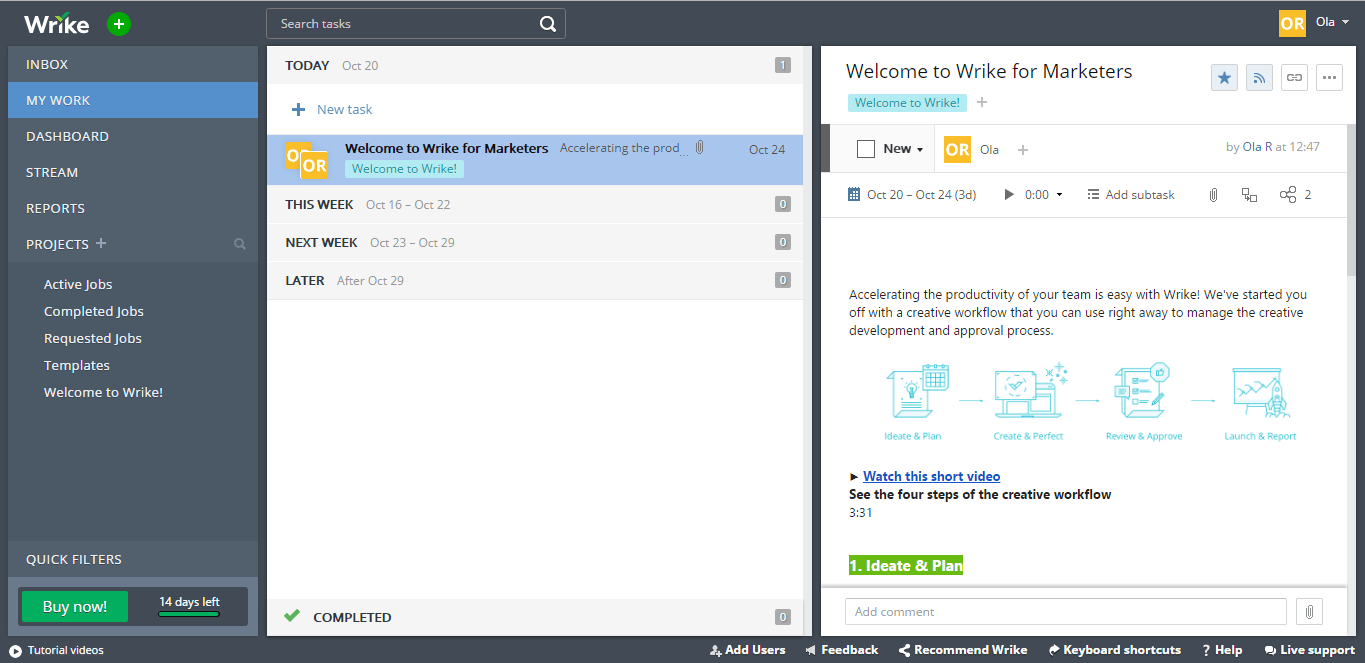 But what makes Wrike different from competitors?
Wrike is adjusted to the needs of different teams: Marketing, Creative, Project Management and Product Development. Depending on the role in the team (the tool asks about it every new after signing up) the features displayed on the dashboard are more or less important:
Project Managers:
Timeline w/Critical Path (Gantt Charts
Resource & Workload Management
Custom Status & Workflows
Cross-Team Collaboration
Real-Time Status Updates
Visual Dashboards & Reporting
Marketing and Creative Teams:
Intake Forms
Proofing & Approval
Resource & Workload Management
Project Templates Project Templates
Document Versioning Document Versioning
Time Tracking & Budgeting
Visual Dashboards & Reporting
Product Development:
Resource Management Resource Management
Timeline (Gantt Chart)
Communication Communication
Real-Time Reports
Live Editor
File Management
All those features mentioned above are essential to prioritize effectively, assign requirements and collaborate successfully. Wrike is fully customizable – depending on the actual needs, the features can be configured quickly. No more distractions, excuses and a huge number of unread emails – team members are staying up-to-date all the time.

Wrike, as a modern and rich-packed tool, is available for all the most popular platforms – Windows and Mac. It also has the native mobile apps for iPhone, Android, and Blackberry devices. The number of products Wrike integrates with is impressive, including Dropbox, Github, JIRA or Slack.
What are the benefits of using and Wrike time tracking integration?
The precise and real-time visibility of time and budget for each project thanks to time tracking and budgeting features in TimeCamp,
Getting things done with less stress – all the employees are up-to-date with their duties, both remote workers and people in the office,
Time tracking and project management software together give the precise information and valuable data about resources planning,
Ease of assigning people to appropriate projects and keeping them organized, which means achieving greater workflow,
More accurate customers billing, thanks to the automatic time tracking for each project.
How to integrate TimeCamp with Wrike?
Once you try tracking time for Wrike projects with TimeCamp, you will never look for another solution! Wrike will ask you for the following data: properties of the task, workflows, and info about users and groups.
First, go to the "Settings" and then choose "Add-ons" bookmark.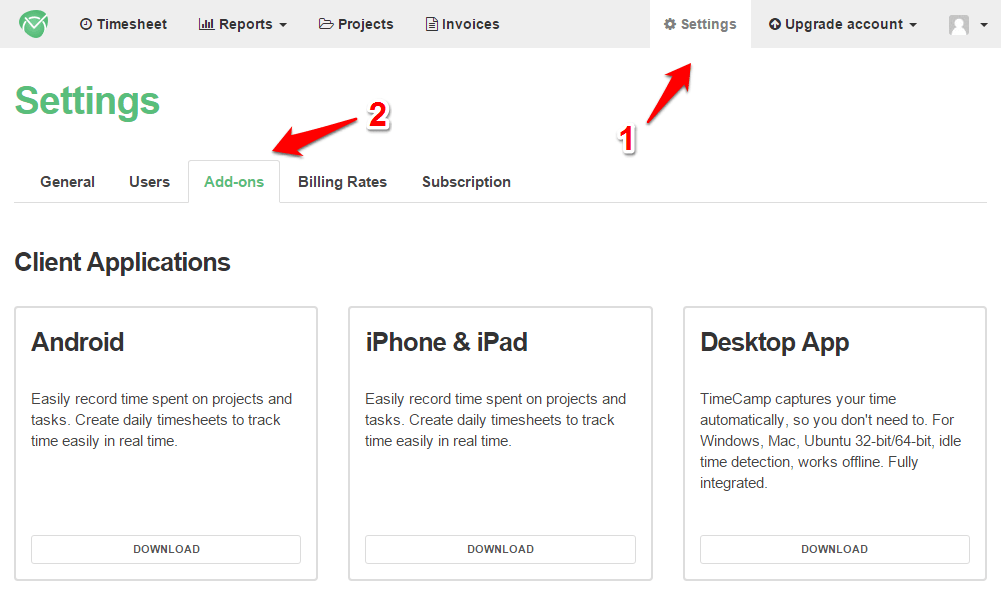 Second, find the Wrike integration and click "Enable" button below the logo,

Third, click on "Enable the integration" button under the text,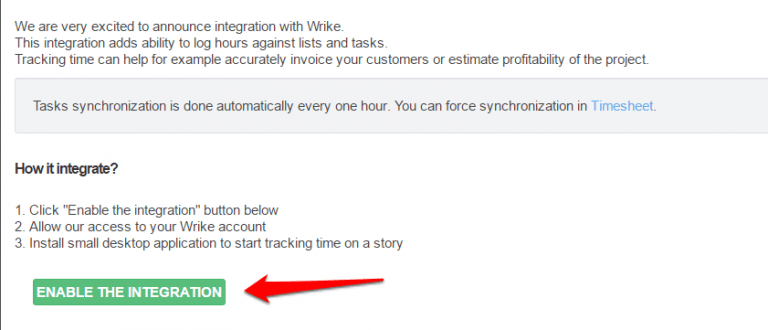 Fourth, You'll be redirected to Wrike and asked to authorize TimeCamp access to your account. Proceed with authorization by clicking on the blue "Accept" button.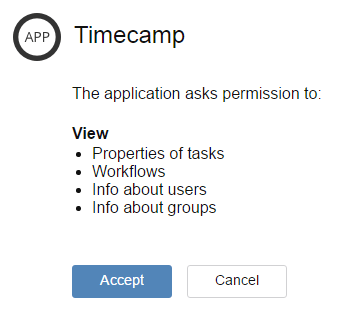 Fifth, find all your Wrike projects and tasks in "Project Management" page in TimeCamp under the "Wrike" project.
From now on you will be able to track the time spent on each assignment!

For all our users who prefer watching tutorials rather than reading explanations, we prepared a short but rich in content video description about Wrike time tracking!
Isn't it easy? Integrate your Wrike with TimeCamp and track time for all the projects for free right now!