Technology has advanced the business world to such an extent, that today it is difficult to imagine work without it. Electronic devices hugely contributed and are still contributing to work enhancement. And with their evolvement, it is now possible to use their wonders in the form of tools and apps. One of them is Toggl – a time tracking software.
Time tracking software is widely and willingly used by many companies and individuals. Mainly because it improves work, boosts productivity and provides detailed insight into company's or project's status. Toggl time tracking offers a simple and friendly solution for tracking your time. It is one of the most popular options available on the market.
How Toggl Works?
Some of the time tracking software are created with project management, accounting software or any other aspect of work in mind. Toggl however, is a simple time tracking software. It isn't too complicated and, in fact, doesn't require any special guidance. However, Toggl offers training which is  to help in setting up the software and lead you and your team through the implementation process. You can choose from three options of a Master Plan for which, obviously, you have to pay. There's the Basic (50$) Master Plan, Liftoff (390$), and Professional (790$). Each of them offers different conditions, relative to the price.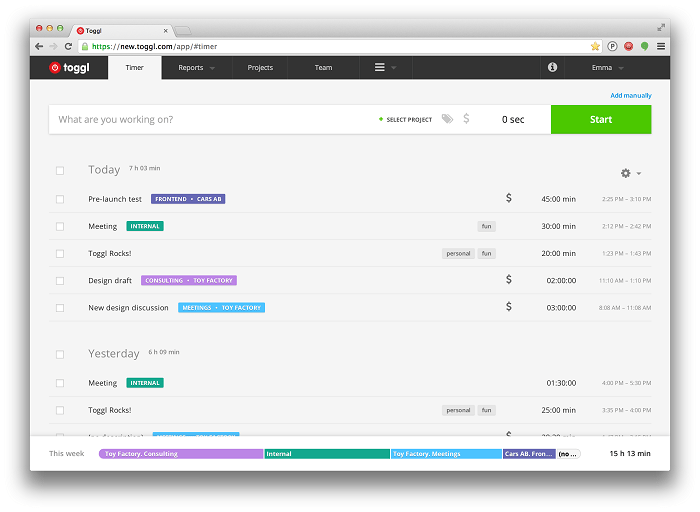 In general, Toggl works similar to other time tracking tools. It tracks time spent on work, creates reports, and helps to see how long certain processes, tasks or projects last.
Key Features of Toggl
It's important to mention that Toggl, in fact, is only a time tracking software but, of course, has really great features. And Toggl professionals guidance may not be enough if the software doesn't have all the features your company actually needs. We will compare Toogl with TimeCamp to show you how important the appropriate features in a time tracker are. But firstly, let's take a look at Toggl's main features. Here's a short list:
Tracking Time
Toggle time tracking is a comprehensible time tracker. The desktop app allows you to easily switch between different tasks or projects. Moreover, you can add tags, client's name, and other details. Also, idle time detector reminds you to track your time. In case you forget to track your time, you can easily add it manually to your reports.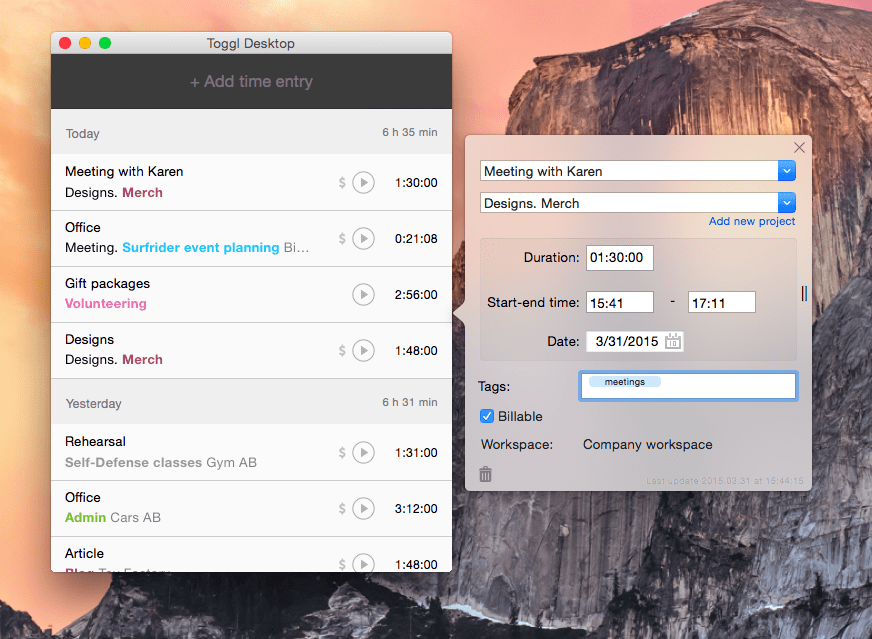 Reports
Reports are necessary when it comes to time tracking and without them, you may find it difficult to measure your employees' progress. Toggl time tracker converts all the tracked numbers into reports which you can access on the cloud no matter where you are.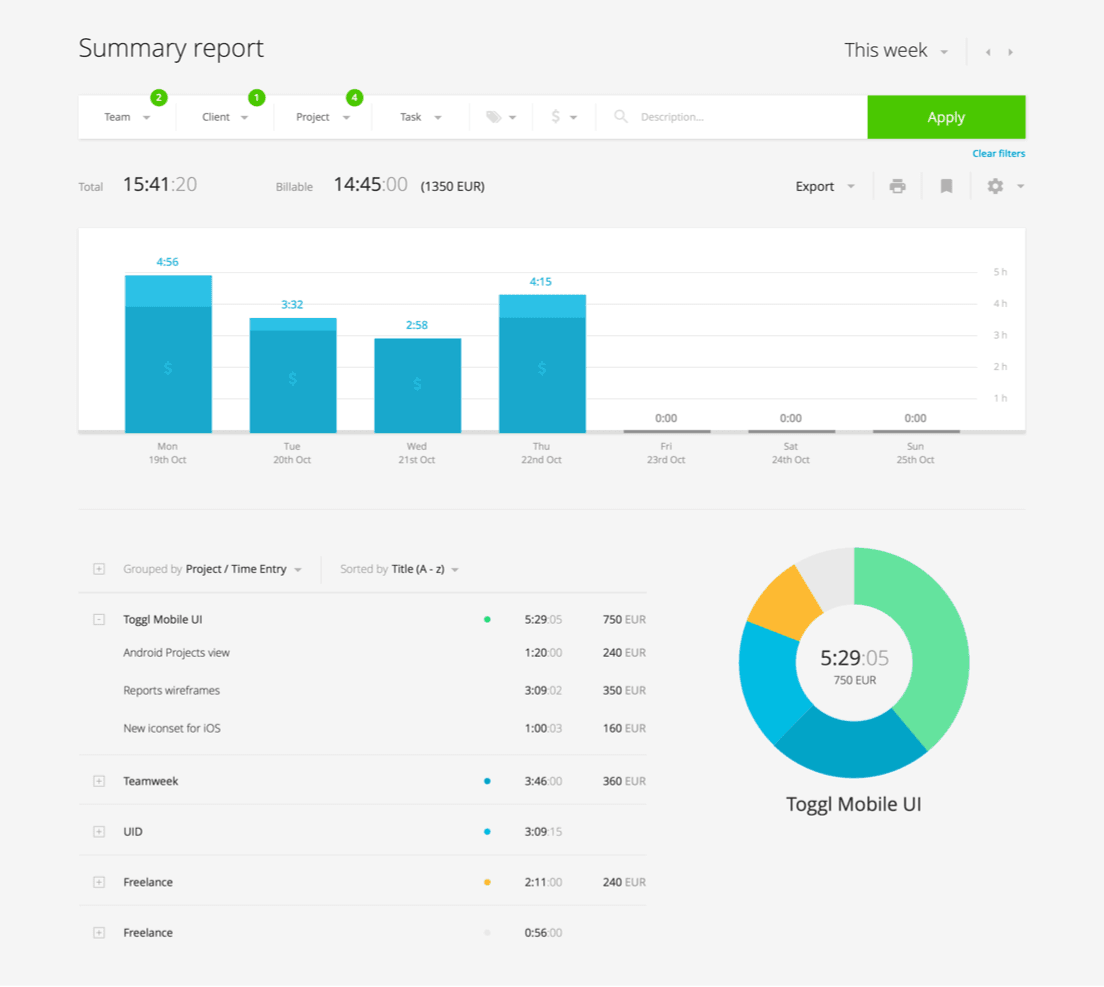 Integrations and Extensions
Toggl offers integrations and extensions to make your work easier, faster, and more convenient. The tool also works on many platforms. Integrations help especially in the work of a project managemer, developers, and engineers and Toggl took care of that by providing an extensive list of integrations.
Pros & Cons of Toggl
Even though Toggl is a user-friendly software, its free version lacks many features which can be extremely helpful in your work, for example, automatic timesheet management, receiving reports straight to your e-mail. And that's where TimeCamp comes with help! As a time tracking software, we understand the need for having deep insight into your employees' work. That's why we provide more extensive features such as:
small desktop app working in the background;
billing and invoicing;
powerful and detailed reports;
project management with time tracking;
and many more (see the full list of features)
See the comparison between Toggl & TimeCamp!
Beginners in time tracking or not demanding people may find Toggl particularly useful due to its simplicity. But for more extensive and fancy features, you may consider checking other tools, such as TimeCamp.
Wonder how TimeCamp works? Watch the video below!
Is Toggl Time Tracker Right For You?
Of course, Toggl is a great solution and we do encourage you to try it. But before you decide to fully implement it in your company, make sure to investigate the market to find the best time tracking software which will meet all your needs. Toggl time tracker is one the top-rated tools and many customers are satisfied with the tool giving it mostly positive reviews.
Would you like to find out how TimeCamp enhances your work?

Compare it yourself with Toggl and

TRY IT today for free to discover its benefits!
Related posts