Productivity Articles: Proven Methods and Techniques Explained! 8/10/18
October 8, 2018
by Ola Rybacka
No comments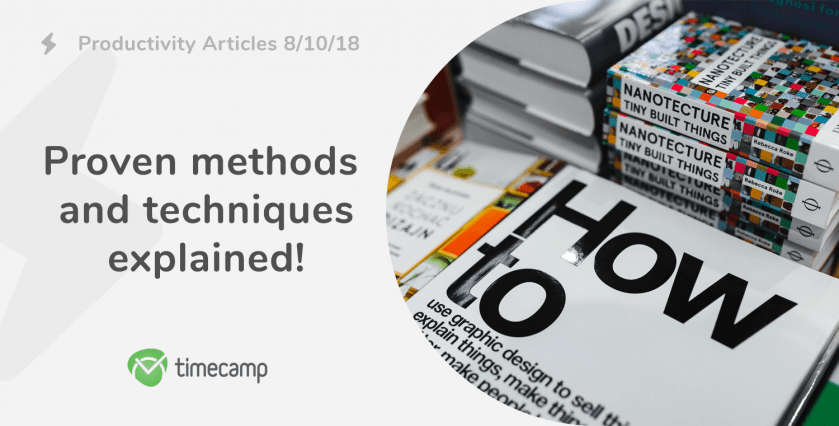 Sunday, Funday! Make yourself comfortable and read these 10 Most Inspiring Productivity Articles from the last seven days, chosen by our team!
Our blog is a place where we provide all the productivity and time management knowledge. We try to do that by writing and posting worth reading articles full of useful tips and life hacks. Self and work time improvement is our priority, so we want to inspire all our readers and motivate them to start to increase their time management skills and make them more productive.
Our lives can't be filled just with dull moments without any will of life – there are so many things to discover. Let's stop saying "no" to improvement – it's time to stop being weak!
Sharing wisdom and knowledge doesn't only mean that we post articles where we provide our tips and hacks. We also want to hear people and their needs to meet their expectations entirely.
As a result, we give you an excellent productivity, time management, and self-improvement roundup full of advice!
Don't hesitate – just read the best productivity articles from the passing week!
How to be More Productive: The Ultimate Guide – by Fiona Adler
13 Ways Small Business Owners Can Reduce Busy Work and Be Truly Productive – by The Young Entrepreneur Council
9 Most Effective and Proven Time Management Techniques Explained – by Usha Sunil
How to Talk to Middle School Students About Time Management – by Scholastic Team
7 Time Management Skills That Everybody Can Learn – by The Leslie Link
How To Save Time when Running a Real Estate Business – by Mark Ferguson
Colour Theory: What Colour to Paint Your Office to Boost Your Productivity? – by Eva Bowker
5 Ways to Improve Productivity at Work – by Mike Rivers
Sleep and Work Productivity Go Hand in Hand – by Sleep Better
The Reality of Offices Negatively Impact Productivity – by Chris Thilk
If you want to send us your favorite productivity articles, time management, and self-improvement articles, please feel free to do it. Leave them in comments, can't wait to read the tips you love!
 Wonder where to find more GTD and productivity tips? We've recently launched our new project – Stay On Top Of Work podcast!
Here you find all the episodes.
You can also listen to them via iTunes or Soundcloud!