TimeCamp vs Desktime: Which suits your company best?
September 16, 2020
by Ola Rybacka
No comments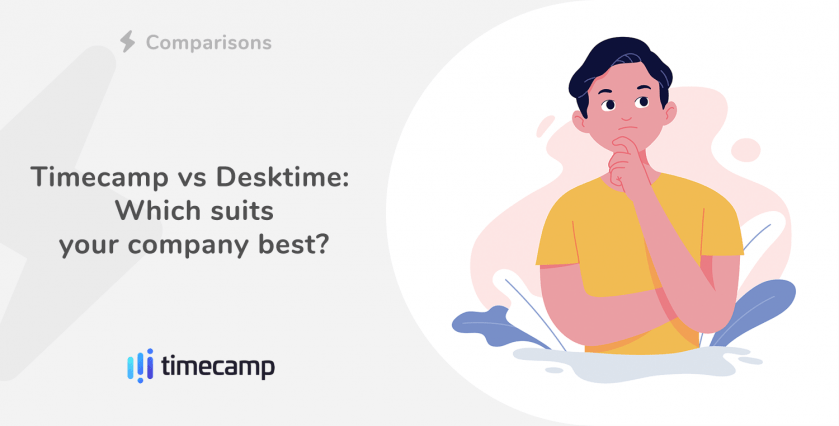 Are you a time tracking user, but consider giving other tools a try? Looking for a comprehensive solution for your company that follows your time and provides you with features for effective project and time management? You are in the right place, TimeCamp, a 100% free time tracker for unlimited users, is a perfect Desktime alternative!
TimeCamp vs Desktime: introduction
Time is the most precious of your resources, so track your hours spent on projects and tasks to use it wisely.  No matter if you're a freelancer in need of a free solution or want to implement comprehensive time tracking for your company's teams, TimeCamp adjusts to your expectations. Both TimeCamp and Desktime offer automatic time tracking and serve you as attendance software.
They differ from one to another and can meet different needs.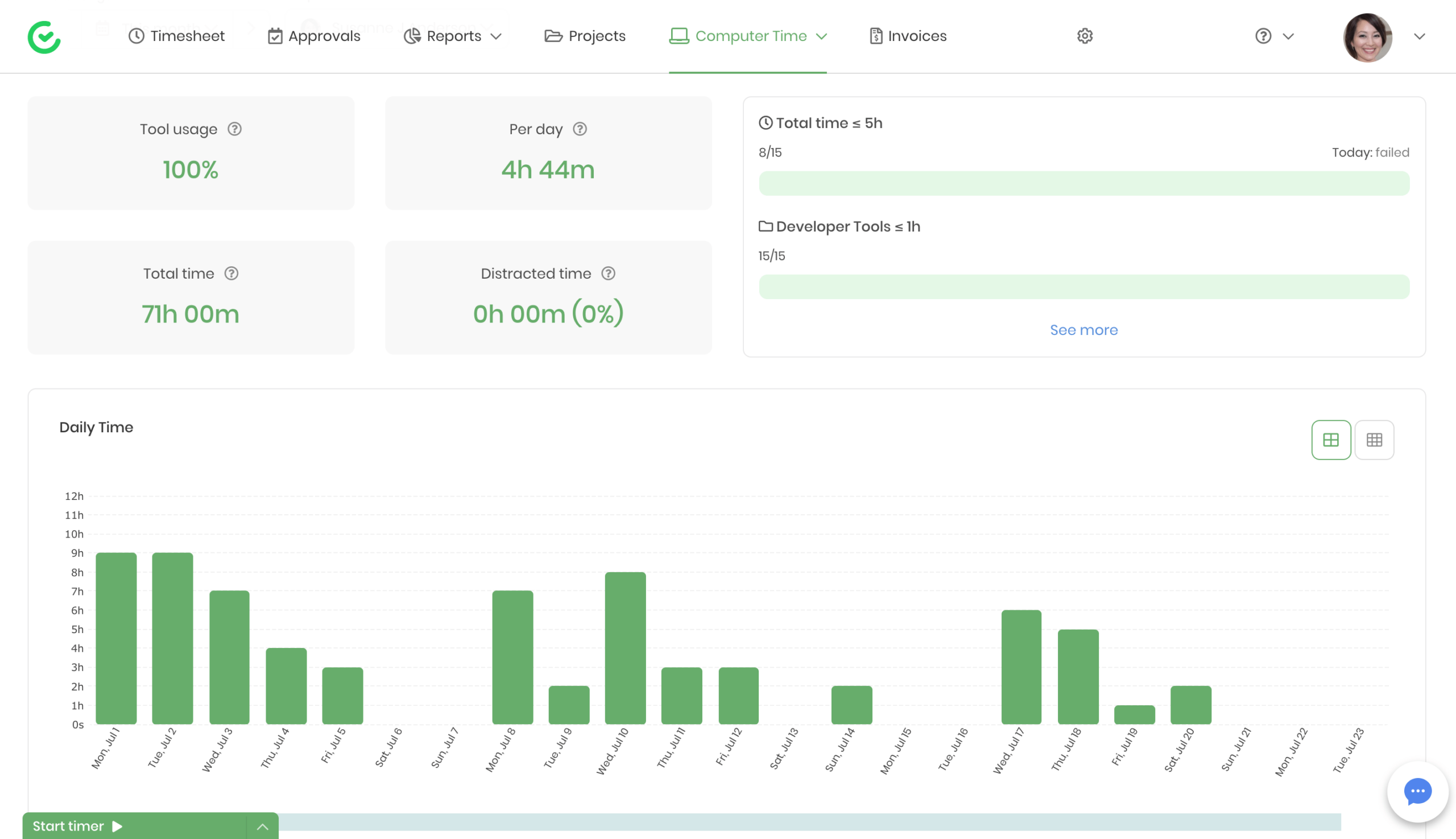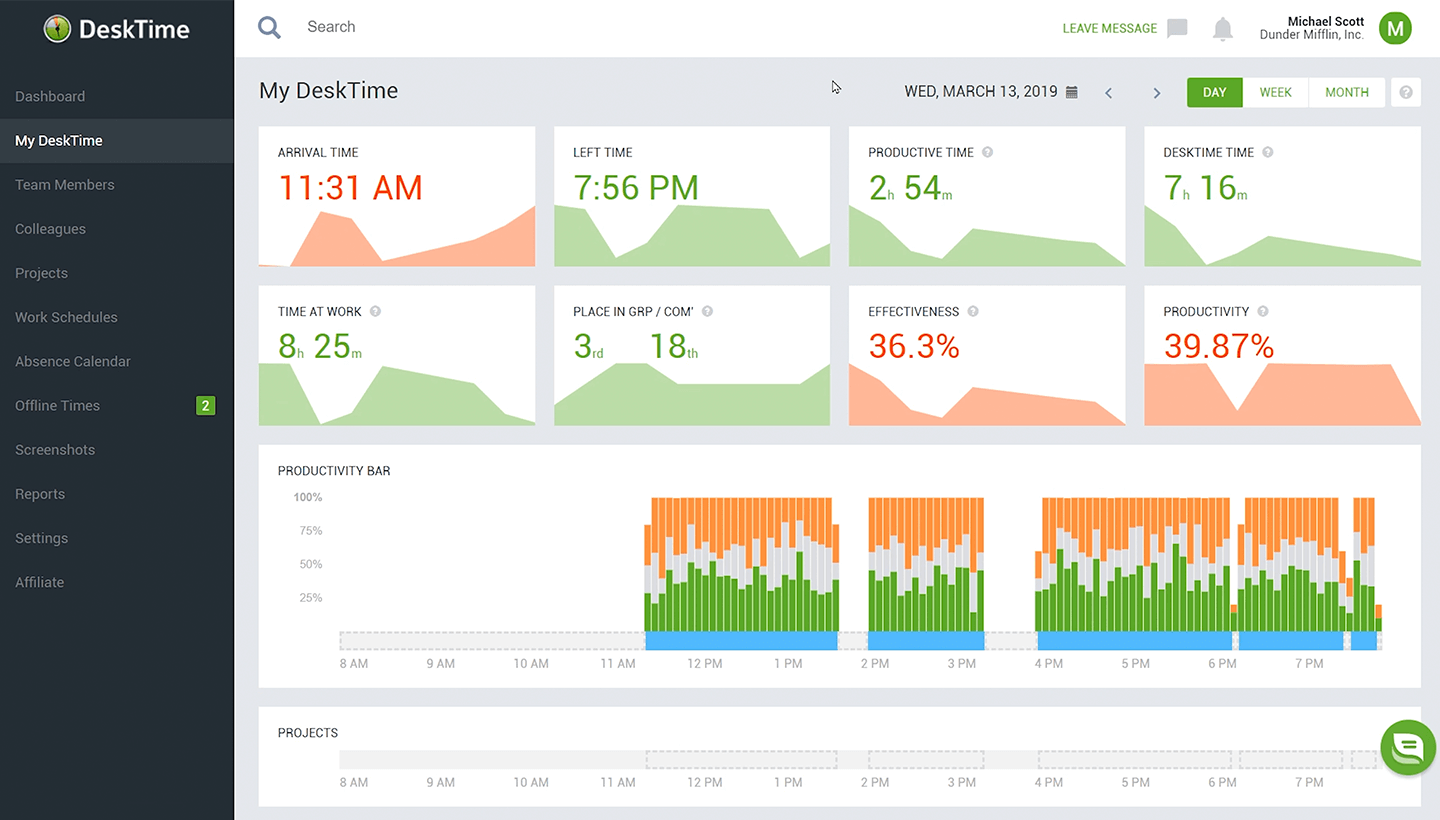 Task management
While Desktime offers just basic creating tasks for the projects, TimeCamp tree structure is more advanced. If your assignments are more extended and multi-level, in TimeCamp, you can create unlimited subtasks for each task and enjoy the maximum transparency and neat work organization.
Time tracking
If you prefer timesheets rather than other ways of time tracking, then TimeCamp is one of the alternatives to Desktime you need. The hours tracked can be presented in two ways:
Both allow you to quickly and easily add time during the particular day.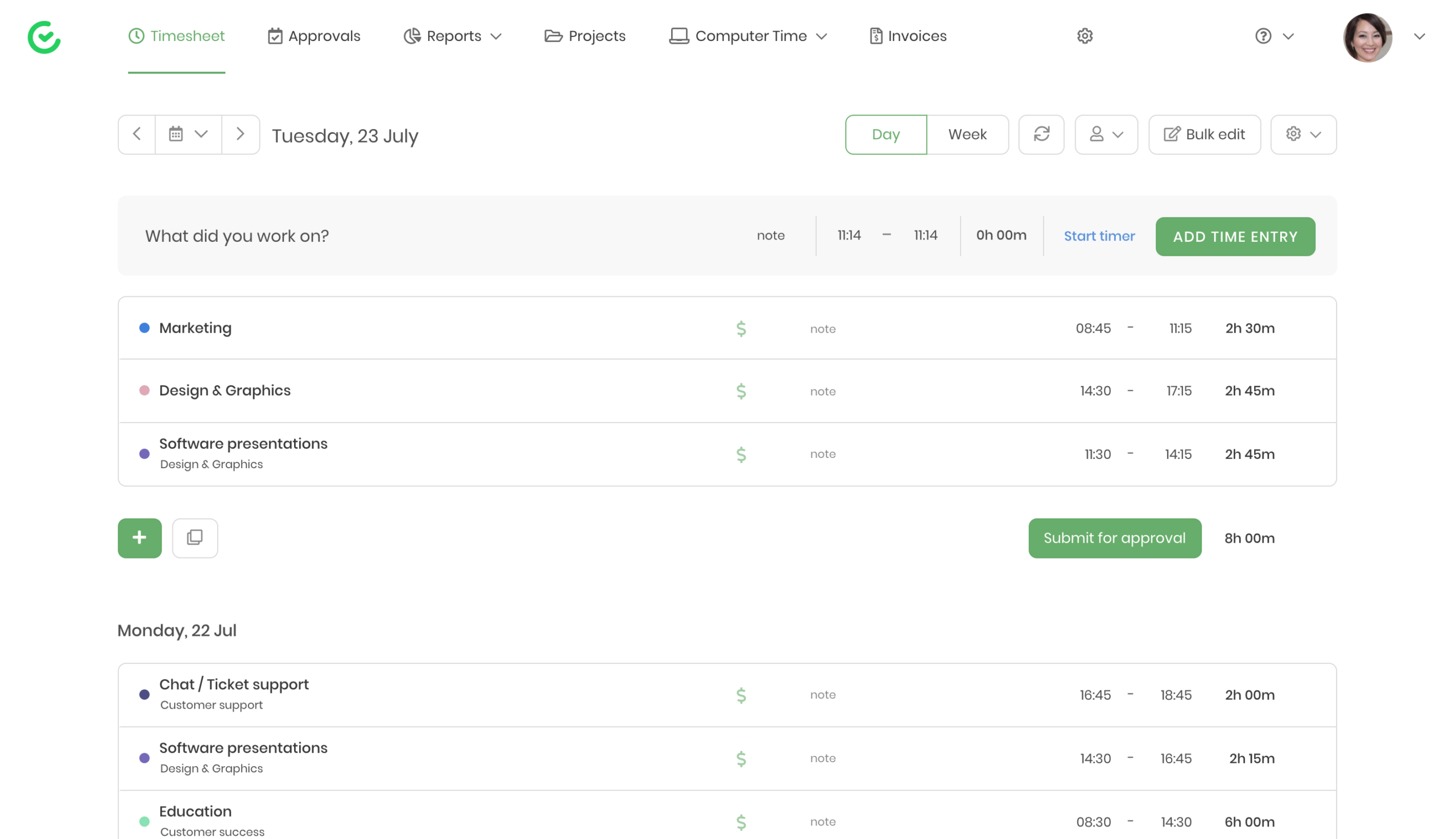 Availability
Both TimeCamp and Desktime offer desktop apps that track time and computer activities automatically. But if you're not into installing anything on your computer, TimeCamp is packed with a web timer that also logs hours with just a few simple clicks. Plenty of time tracking options to choose from! For these who prefer desktop apps, Desktime one is quite unintuitive, and the installation process takes more time than in TimeCamp. What is more, choosing a project in Desktime is quite confusing. 
Billing
As a Desktime alternative, TimeCamp offers more billing options as well.  In Desktime, you can only set up the project's rate, while in TimeCamp, under one project, you can set different billing rates, depending on the needs. You're allowed to set up an individual rate for a separate user or specific group of users, as well as for a particular project. What is more, for each subtask under the project a distinct value can be assigned.
Attendance
Basic time trackers, like Desktime, can significantly improve the employee clock-in and out recording. But if you need a comprehensive attendance system, give TimeCamp a try. The hours tracked using a desktop app, or web timer also appear in the attendance module. The data gathered is the base for salary calculation. What is more, with the TimeCamp attendance module, you can also track employee vacations, sick leaves, and other special occasions that affect how high the remuneration is.
Finally, TimeCamp offers the timesheet approvals, which helps the managers check the correctness of how many hours have been tracked. It's precious because it guarantees the maximum transparency between employer and employee. 
Invoicing
Both Desktime and TimeCamp offer an invoicing feature, but similarly to the other features, in TimeCamp, it's just more extended. You can choose from plenty of predefined summary rates (e.g., by project, task, or people). The invoices are filling automatically with the data you entered. You can then send them to your clients via email, generate a public link, or save them ad PDF file to share them later.
Performance analysis
Desktime is packed with an extended computer time dashboard that presents all the data helpful for analyzing employees' productivity. It shows clearly how your company's doing during the specified timeframe, indicating the productive and unproductive activities, most productive employees, and screenshots of the unproductive behavior.
Although it ensures the maximum transparency within the team, some employees can consider it as spying and over-the-shoulder management. TimeCamp offers you these features but as part of other views (like the one you can choose from the Computer time module) that are accessible depending on its role.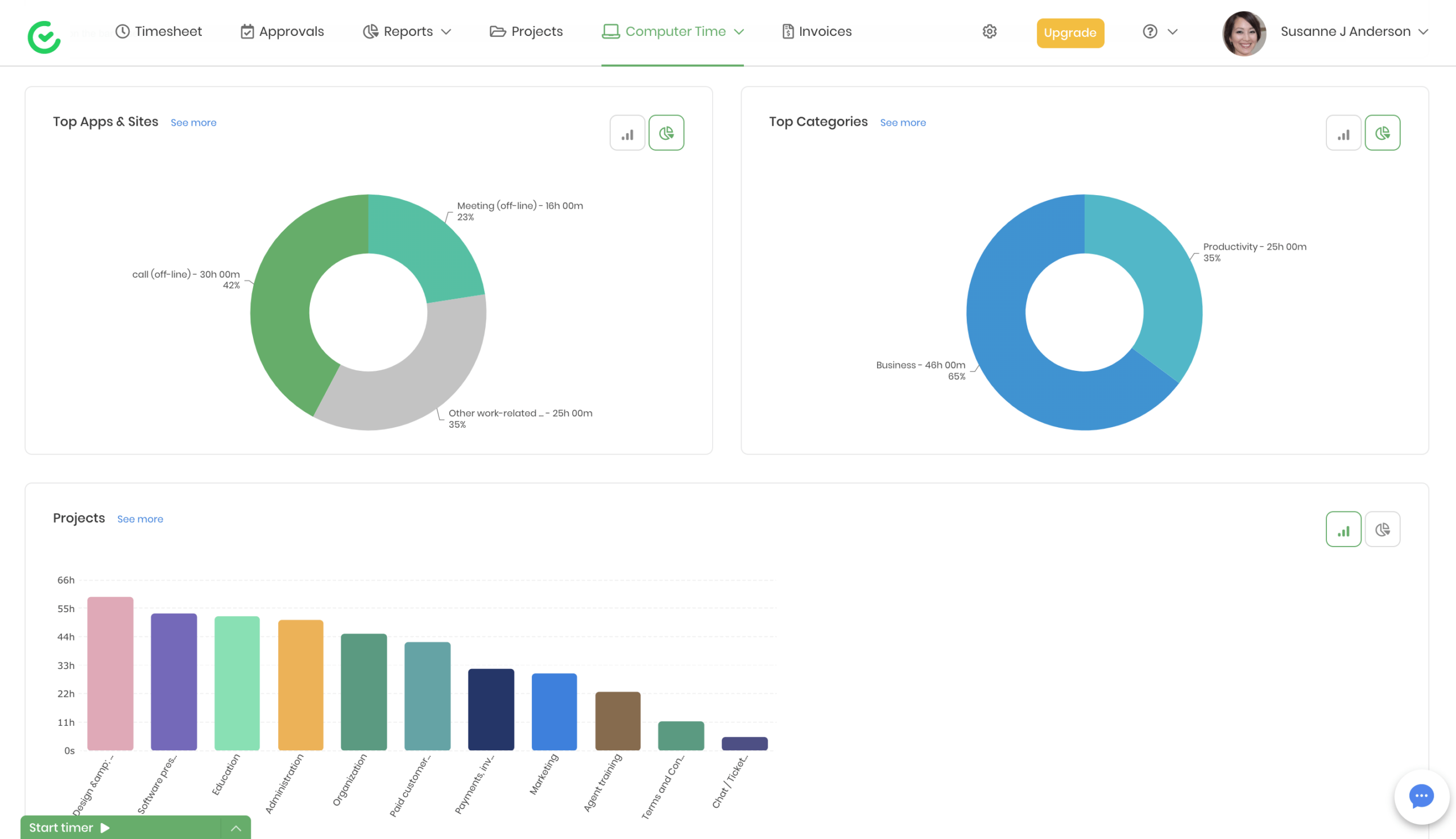 Pricing
When it comes to TimeCamp vs Desktime, comparing the price, when billed annually, Desktime offers one month free, while in TimeCamp, you get three months free. For monthly billing, when it comes to pricing plans, they are comparable.
TimeCamp (billed annually):
Free – $0 for unlimited users 
Basic – $6.30 user/month
Pro – $9 user/month
Entreprise – customizable pricing, for companies with special needs
Desktime (billed annually, default for up to 16 users)
Free – free for a single user
Pro – $5.44 user/month
Premium – $7.06 user/month
Entreprise – $10.88 user/month
TimeCamp vs Desktime: conclusion…
Why choose TimeCamp?
If you need a comprehensive solution that tracks time and serves you for managing projects, monitoring employees' attendance, billing, invoicing, and time management.
Why choose Desktime?
Desktime is one of the time trackers that offer a free plan and affordable paid plans. If you own a small company or you're a freelancer who needs basic employee monitoring with reminders and a rich dashboard that presents how your employees are productive, Desktime is a reasonable option.
---
If you need to find out more about TimeCamp and how it works, our support is available and happy to help.  Don't forget to visit also the Knowledge Base.
High-performing teams and freelancers love TimeCamp!