The Best Hubstaff Alternative: Hubstaff Vs TimeCamp Comparison
October 5, 2021
by Lorea Lastiri
No comments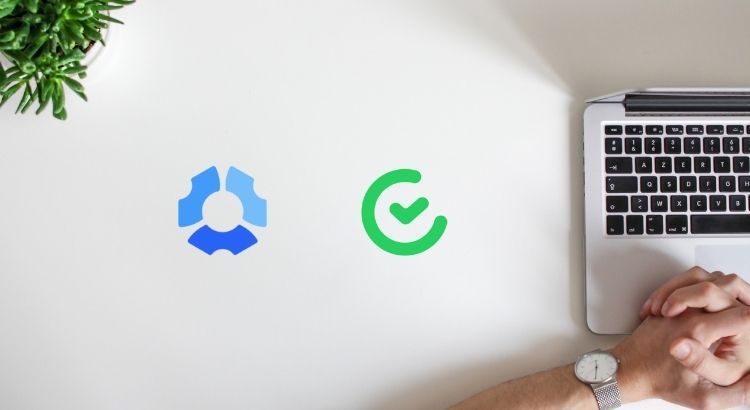 Hubstaff is an employee management platform that facilitates time-tracking, payroll management, and proof of work. It is also a remote talent finder and project management software.
The software provides a user-friendly interface to ensure easy access and detailed reports of employees. This time tracking software enables the users to track time spent on jobs, team performance and provide in-depth reports.
However, TimeCamp is considered one of the best alternatives to Hubstaff as this time tracking tool has better project management tools.
For instance, TimeCamp has a project dashboard for project tracking and an absence analysis feature for employee's work productivity.
Why do You need a Hubstaff alternative for time tracking?
The need for Hubstaff alternatives arises with the desire to try new features and unique solutions.
With the widespread use and popularity of time tracking software, people are looking for quicker, more efficient, and productive solutions.
They look for the Hubstaff alternative to find the best time tracking software that includes additional key features like generating invoices, to-do lists, tags and timelines, and more.
Others look for Hubstaff alternatives to avail mobile app support, offline support, and a simple interface for the best user experience.
Some crucial reasons behind the need for a Hubstaff alternative are described in detailed points below.
Excellent customer support
Several unhappy users with Hubstaff's customer service feel the need to look for the best alternative to this employee time tracking software.
The late response time from the customer care support by Hubstaff and people who feel the need for an upgrade in it's customer support system has increased the need for an alternative.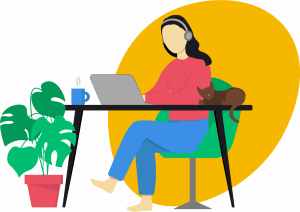 Enjoy free plan
Several users, especially small businesses, are looking for a free time tracking software that supports unlimited users on either mobile app or desktop.
With the availability of such free versions of desktop and mobile time tracking software, the demand for Hubstaff alternatives has significantly increased.
Avoiding inconvenience
At first, using Hubstaff as a task management software can be tricky with the corrections. In addition, its interaction with Windows 10 is not up to the expectations of the users.
Also, its notification for the tracked time status gets sent twice instead of once.
The dragging and dropping feature in Hubstaff can be difficult at times too. To avoid these inconveniences, users need to look for the best Hubstaff alternatives like TimeCamp.
Issues with time-switching and project redistribution
At times, switching between projects can become tedious and that means project redistribution would go for a toss.
That is one of the reasons project managers look for Hubstaff alternatives for their time tracking tool.
Avoiding limited integrations
As per user experience, most of them feel the limitation in integrations with this cloud-based software.
Several users' reviews say that they look for better alternatives to avoid the issue of dragging and dropping menus and features for discussion requirements, even if it's urgent.
Also, the difficult step integration while setting up the automated payroll capabilities can push the users to look for the best Hubstaff alternatives.
Avoid system crash during timesheet login
Several people are looking for the best Hubstaff alternatives to enjoy optimal timesheet management.
In several cases, Hubstaff has been reported with system crash issues during timesheet login.
It also displays downloading errors in reports. The crashes create a bad impression on users, making them look for a better timesheet management option.
Avail cost-effective options
One of the main reasons people need a Hubstaff alternative is to get cost-effective operations, especially the new users.
Compared to the competitors, Hubstaff can be considered a bit more expensive. Despite the benefits, powerful reports, and custom reports, the starting price of any real-time tracking software plays a key role in the need to look for better alternatives. In short, the high cost of the platform led to the widespread need for Hubstaff alternatives.
Also, when you want to bill clients individually in Hubstaff, the process is quite elaborate. In that case, an alternative tool can indeed pave the path for a streamlined billing process.
Avail project dashboard
Despite all the functionality, Hubstaff still doesn't include features that are crucial to users. One such feature is the project dashboard. Even if this feature is not that necessary, many people prefer it to view tasks progress and other information at a glance.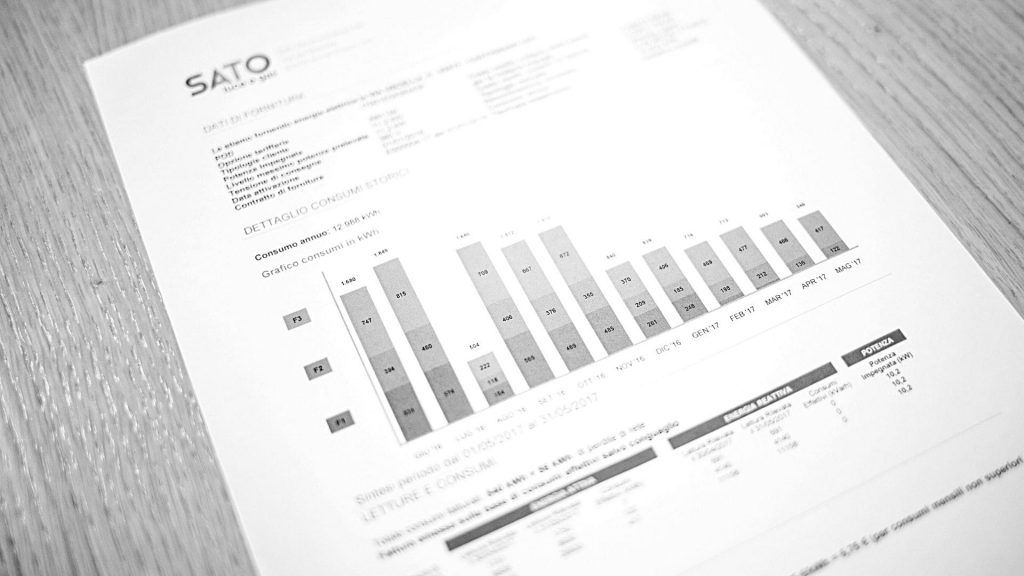 Enjoy offline time tracking
Several large businesses and small ones want to track the work hours on-premise, productive time, and the idle time of their employees without the internet connection. This is why they are looking for Hubstaff alternatives to ensure reliable, faster, and efficient offline time tracking features.
Is TimeCamp The Best Hubstaff Alternative?
TimeCamp makes one of the best Hubstaff alternatives as it meets most of the latest and missing features from the comprehensive list of Hubstaff.
With the efficient desktop app for employee time tracking, monitoring employees' activities on-premise, and consistent time reports, TimeCamp is preferred as the best alternative that boosts productivity in the organization.
Some specific reasons why TimeCamp is the best Hubstaff alternative are:
User-friendly app
TimeCamp is designed with an advanced time tracking interface that allows the users to do anything like employee scheduling, calculating multiple billing rates, maintain employee attendance, and more within the desktop and mobile app.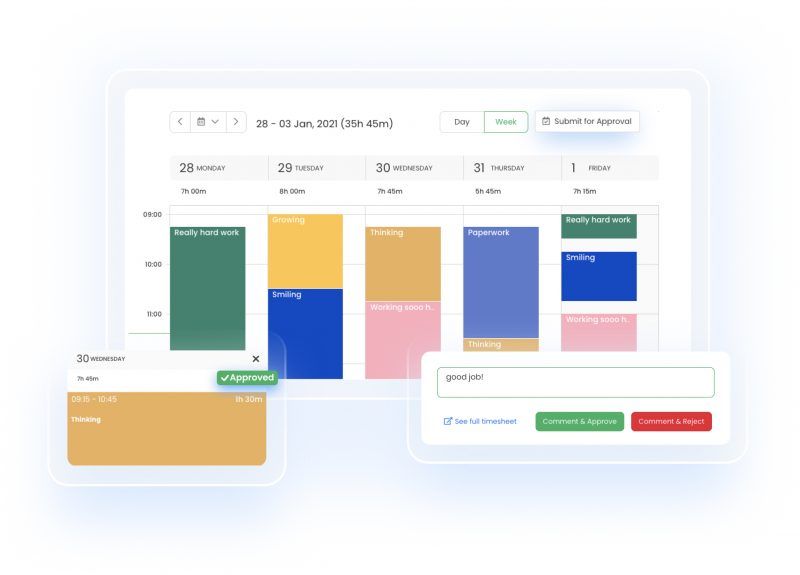 Automated computer usage tracking of team member
TimeCamp has an in-built feature that automatically tracks the computer usage of every application running in the team member's computer.
In addition, the software feature names the team members and attaches the entries to collected data as insightful reports.
👉 Check also our article: Smart and Efficient Ways to Track Computer Usage!
Extensive list of integration options
TimeCamp is a great tool that ensures optimal direct integration with extensive apps.
Whether you need to connect with your remote teams' app, project management, accounting, calendar app, or related categories, TimeCamp ensures to do it efficiently and effectively to boost productivity further.
Here is a side-by-side comparison that shows the key features, pricing, customer support, and efficiency of TimeCamp and Hubstaff to determine the software that makes life easier.
Aspects
Hubstaff
TimeCamp
Pricing

Free plan – free for a single user

Basic Subscription – $7.00 per month

Premium Subscription – $10.00 per month

Free Plan – Free and supports unlimited users on either the mobile or desktop app

Basic Subscription – Pricing starts for $6.30 per user every month

Pro Subscription – $9 per user every month

Features

Collaboration Tools
Employee Database
Automatic Time Capture
Browsing History
Driver Management
Activity Tracking
Calendar Management
Employee Activity Monitoring
Alerts/Notifications
Billing & Invoicing
Customizable Templates
Activity Dashboard
Compliance Management
Employee Management
Billable & Non-Billable Hours

Calendar Management
Hourly Billing
Activity Tracking
Billing & Invoicing
Activity Dashboard
Customizable Templates
Contact Database
Automatic Time Capture
Mobile Time Tracking
Automatic Time Capture
Multi-Currency
Non-Billable & Billable Hours
Customizable Invoices
Collaboration Tools
Approval Process Control
Mobile Access

PROS

It significantly reduces the admin work hours and boosts productivity
It generates automated screenshots for employees on-premise and remote workers.
Reliable time tracking software.
It ensures effective workflow management as it's super easy to track and make changes.
This time tracking software has a simple user interface with a streamlined process resulting from enhanced organization.
It enables offline support that sends collected data to the server once the internet connection gets restored.
It ensures productivity percentage in daily reports.

It's the one of the world's leading time tracking platforms that ensures excellent service to monitor work efficiency.
It has a highly efficient reporting system.
It has an easy-to-understand user interface to ensure a smooth and quick configuration process.
It enables multiple billing rates and ensures excellent job tracking.
It integrates with some of the most popular project management software in the market.
The Windows desktop app allows easy time tracking.
It enables mobile apps for iOS users to view and track time entries.
It ensures detailed reporting for unlimited view possibilities.
It is a safe and reliable time tracking software with no limitation to time spent on projects.
Gives insightful reports and overview of the 'wasted time' of employees to know the workflow efficiency.

CONS

The time tracking software has an issue with its customer support system due to late response and inefficient communication.

Using such a time tracker platform can lead to an unhealthy urgency mindset as it can be confusing to redistribute projects if you forget to switch time between them.

The entry of the timesheet on the website can sometimes lead to incorrect calculation of the total time.

Customer Support

It has an email/help desk
It enables FAQs and Forums
It ensures knowledge base customer support
The time tracking software has a 24/7 live customer representative
In-built chat option

It supports email/help desk
It doesn't enable any FAQs and Forums
It provides knowledge base customer support
It ensures 24/7 live customer representative
In-built chat option