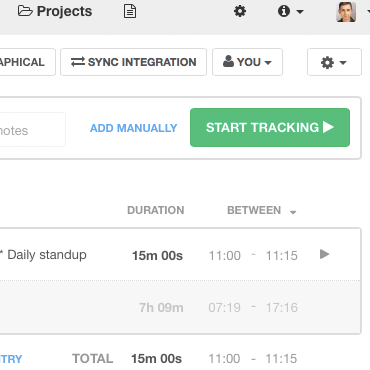 Zoho Time Tracking with TimeCamp integration
Track time for any of your Zoho activities
---
Unlock more productivity insights by tracking time for your tasks, contacts, account deals and many more!
Bring time tracking to your Zoho activities.
Gain more sales performance insights.
Used by thousands of users.
Great for teams big and small.
Custom timesheets.
Automatic invoices.
"TimeCamp has become an essential part of my work flow. I am very happy to be able to track time in this way as I have tried many, many tools and integration with Zoho is the simplest and easiest to use."
A step by step guide on how to integrate your Zoho account with TimeCamp
Step 1
Login to your TimeCamp account and navigate to Settings

Step 2
Select the Add-ons bookmark and find Zoho CRM on the list. Then, click the "Enable" button.

Step 3
Choose the region of your Zoho account and click "Enable integration".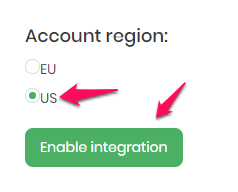 Step 4
Once you do that, you'll be redirected to the Zoho CRM website. Log into your account.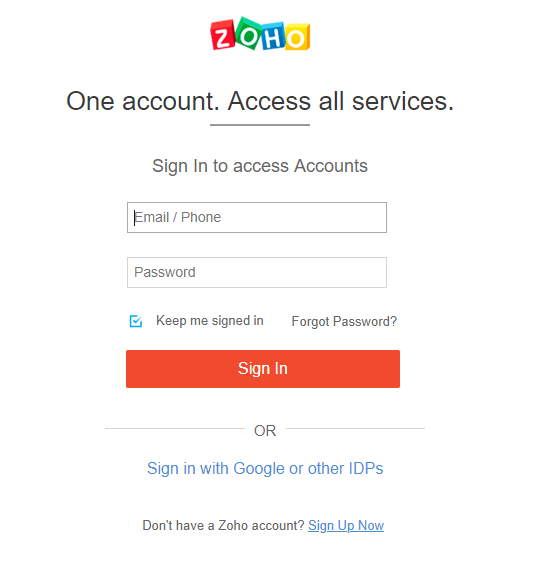 Then, just click "Accept" to allow TimeCamp to access data from your Zoho account.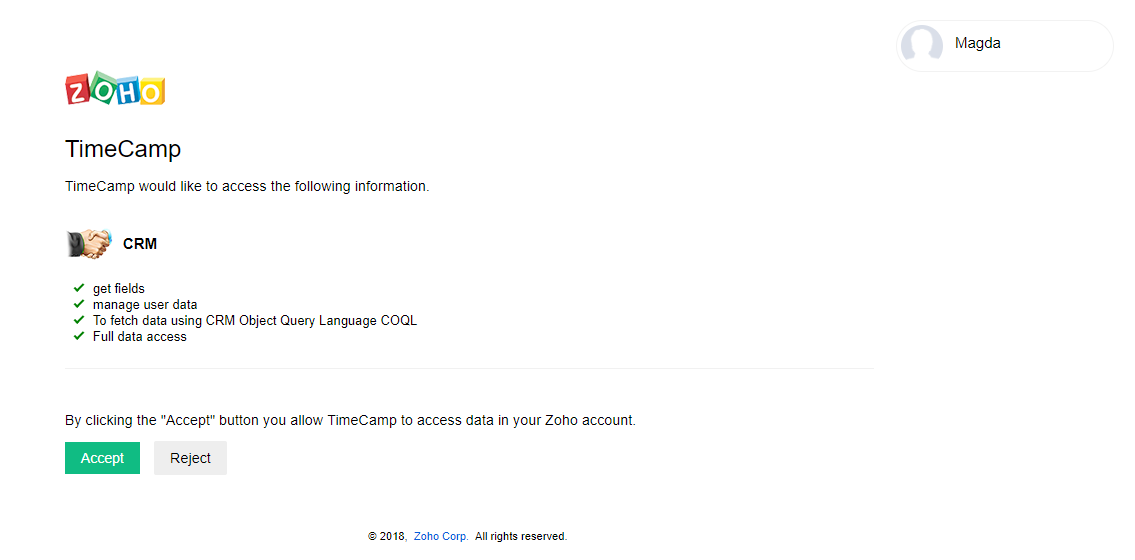 Step 5
Lastly, just select the types of data you want to synchronize…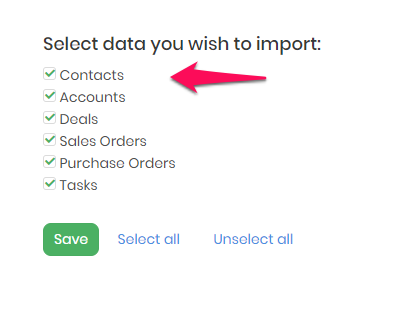 And that's it! You can start tracking time on any given Zoho activity - just select it from the dropdown list in the Timesheet view.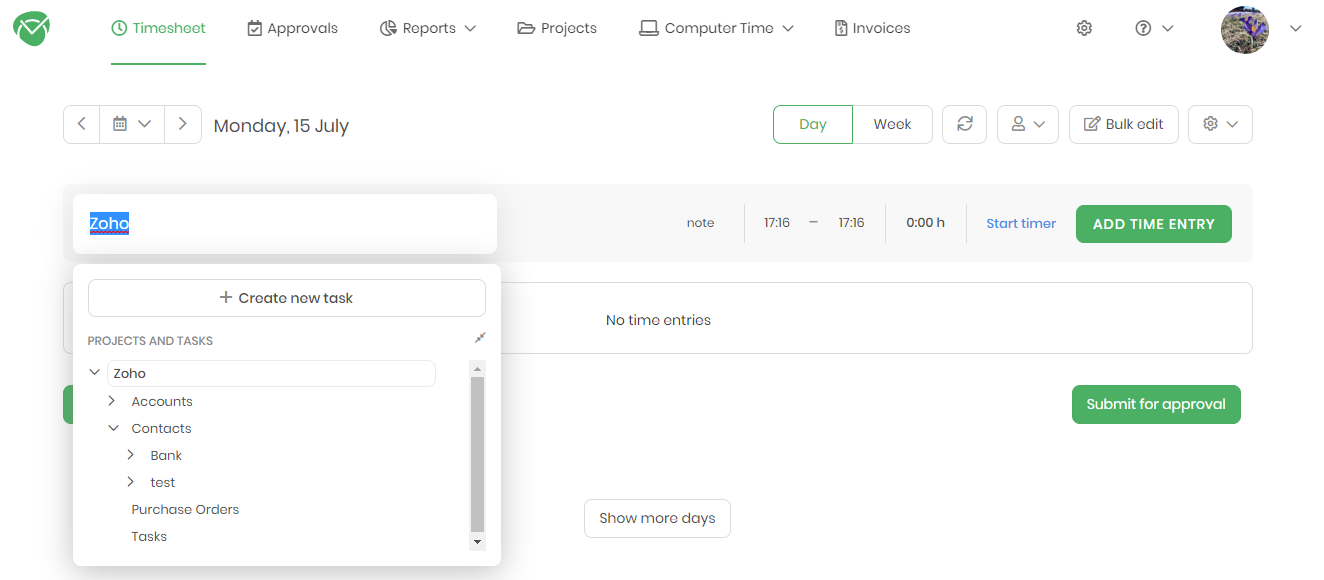 Now you can gain more productivity insights thanks to keeping track of the time spent on all of your Zoho activities. Enjoy!