Project Time Tracking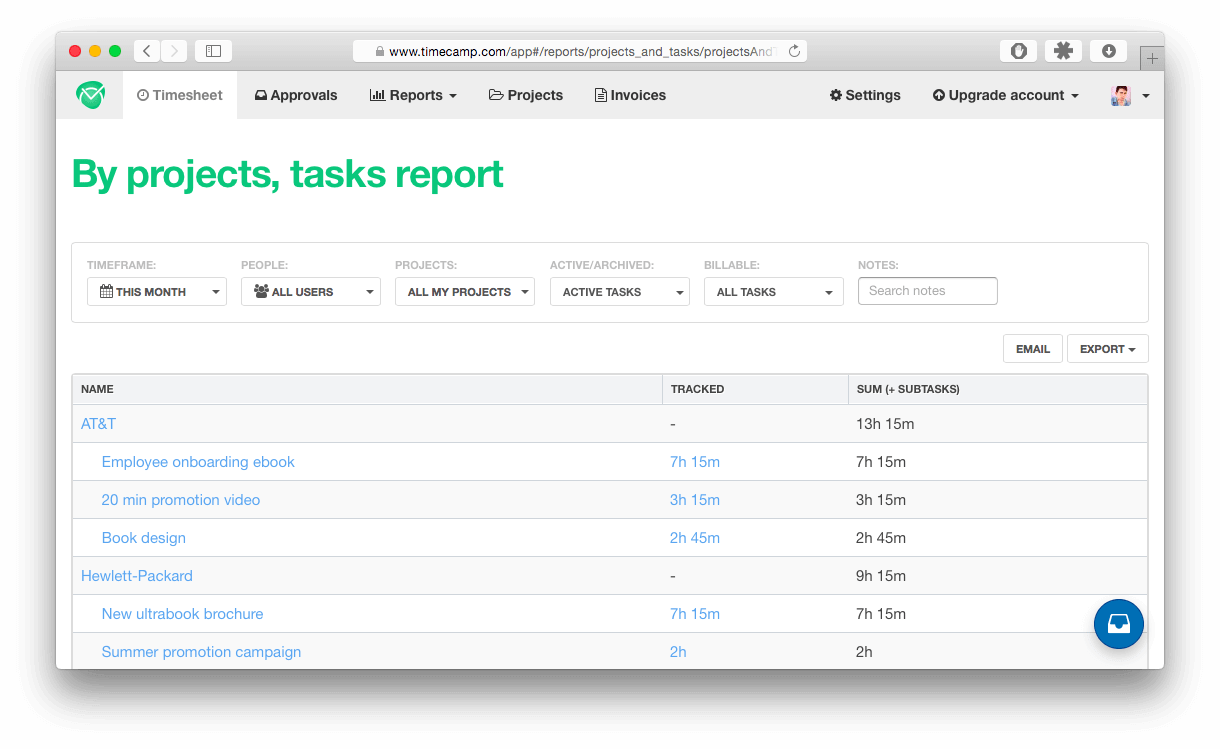 We have a team of people working on multiple projects simultaneously. Time Camp allows us to easily track the time spent collectively on each of these projects.
The diversity of simultaneously run projects is a pretty common thing in many companies, no matter what size they are and what is their trade. You divide your team, try to allocate resources in a way that will enable delivery of each assignment on time without the necessity to make your employees work overtime.
To avoid unpleasant situations connected with delays, decide if the company can sign a contract with another client or for another project you should be supplied with relevant data about the time usage across each project.
Project time tracking allows to:
Track the progress and detect possible delays
Collect valuable information which tasks use more time and which less
Assess if such project is profitable for the company
Plan the work of your team so they can participate in different assignments without harm for other duties
More precisely estimate time needed to do a particular type of task
Bill accurately your clients
---
Track time for your projects

Projects are the parental items which help you keep your tasks in order.
In the project, time tracking everything is kept in one place so thanks to this you can easily manage the whole work of your teams. What is more, tracking actual project hours to detect project overrun and underrun and analyze your estimation accuracy and efficiency of your team.
---
Unlimited number of projects

TimeCamp enables you to create an unlimited number of projects. It means that you can add as many tasks as you need and assign people to them. You can also give roles and permissions to your team members what determines who is responsible for the particular part of the assignment and what kind of privileges they have. This way you can mirror the structure of your organization what is crucial, especially in the case of long-term projects.
---
Try a free trial and see how easily you can record hours spent by your team on small and big assignments and then bill your clients accordingly to the time invested in the accomplishment.
Register to TimeCamp to start tracking time in your projects!
Sign up for FREE