Free Time Keeping Software
November 20, 2017
by Kate Borucka
No comments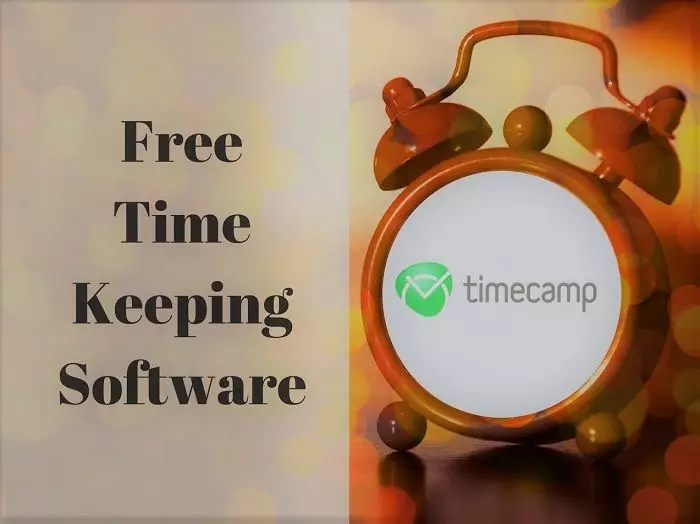 Monitoring time and gathering all the reference data has become extremely popular over past couple years. Many employees, project managers, or even individuals want to keep track of work and have the ability to go through the time reports whenever it is needed. In order to do so, it is necessary to use time tracking software.
Make sure to check out these links:
Switching between different tasks, managing multiple projects and having all other duties under control may not be that easy. And controlling how much time we devote to particular things often causes problems and chaos. That's where employee time tracker comes in handy as it helps to automize the process of time tracking.
Today, TimeCamp presents 6 best and free time keeping software. Take a look at each of them and choose the one that suits you the most!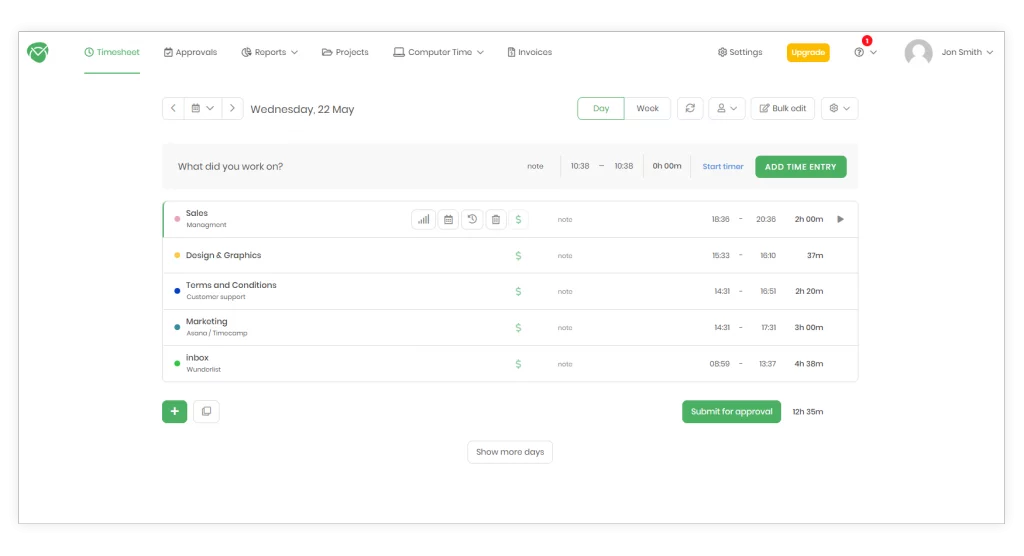 TimeCamp is a 100% free time tracker for unlimited users. It's a typical time keeping software. TimeCamp is easy-in-use, with a friendly and clear interface so that you don't have to worry about missing anything. The app keeps track of all the work you do on your computer (also on a mobile device). It doesn't matter what you do, it follows all your activities and creates detailed reports on how much time was spent on particular tasks. Additionally, TimeCamp not only registers work hours or time you devote to other activities but also shows which of them are productive and nonproductive.
TimeCamp also offers GPS tracking and many integrations which make the work with time tracking smooth and more efficient.
#2 Hubstaff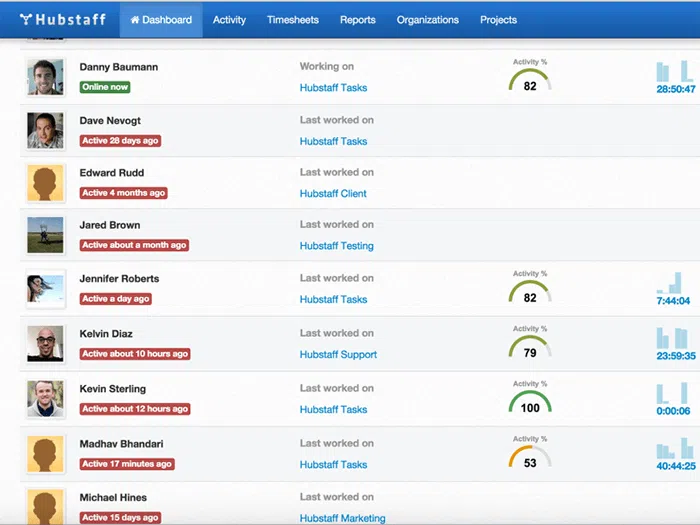 Hubstaff is another free solution for keeping time. The free version works great for individuals and small teams. But if you need to manage large projects which include a bigger group of people you may want to upgrade to a premium version, which starts only from $5. Hubstaff has the option of screenshots, which is especially helpful if you need detailed reports on time you or your team spent on working.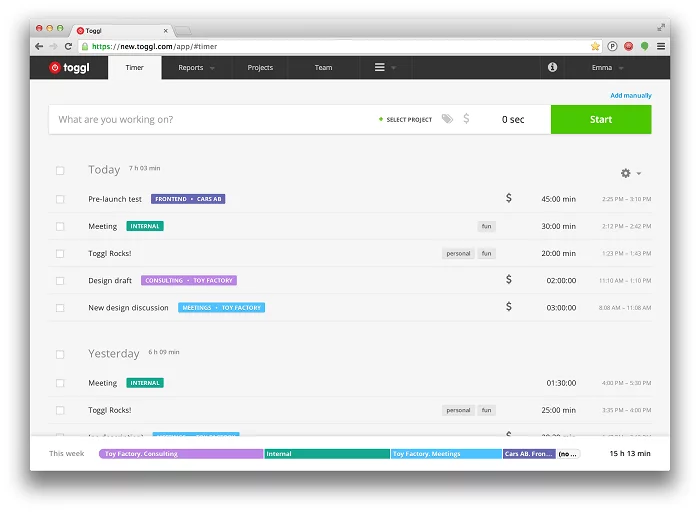 Toggl is one of the most popular tools used for tracking time. Its main feature is its simplicity. It has a friendly interface and simple design. Toggl enables an easy work with smooth switching between different projects and windows. It offers both, free and premium version, the latter one with upgraded feature. It also has many integrations available.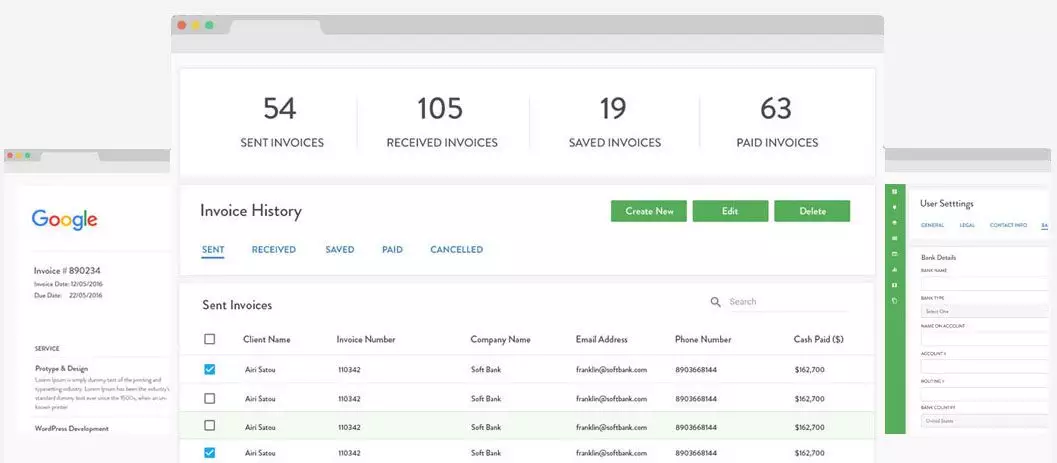 Due.com is a software that keeps track of time but at the same time collects all the data needed for invoices. It is a useful feature which enhances the work of freelancers in particular as it helps to take care of the budgeting aspects of work.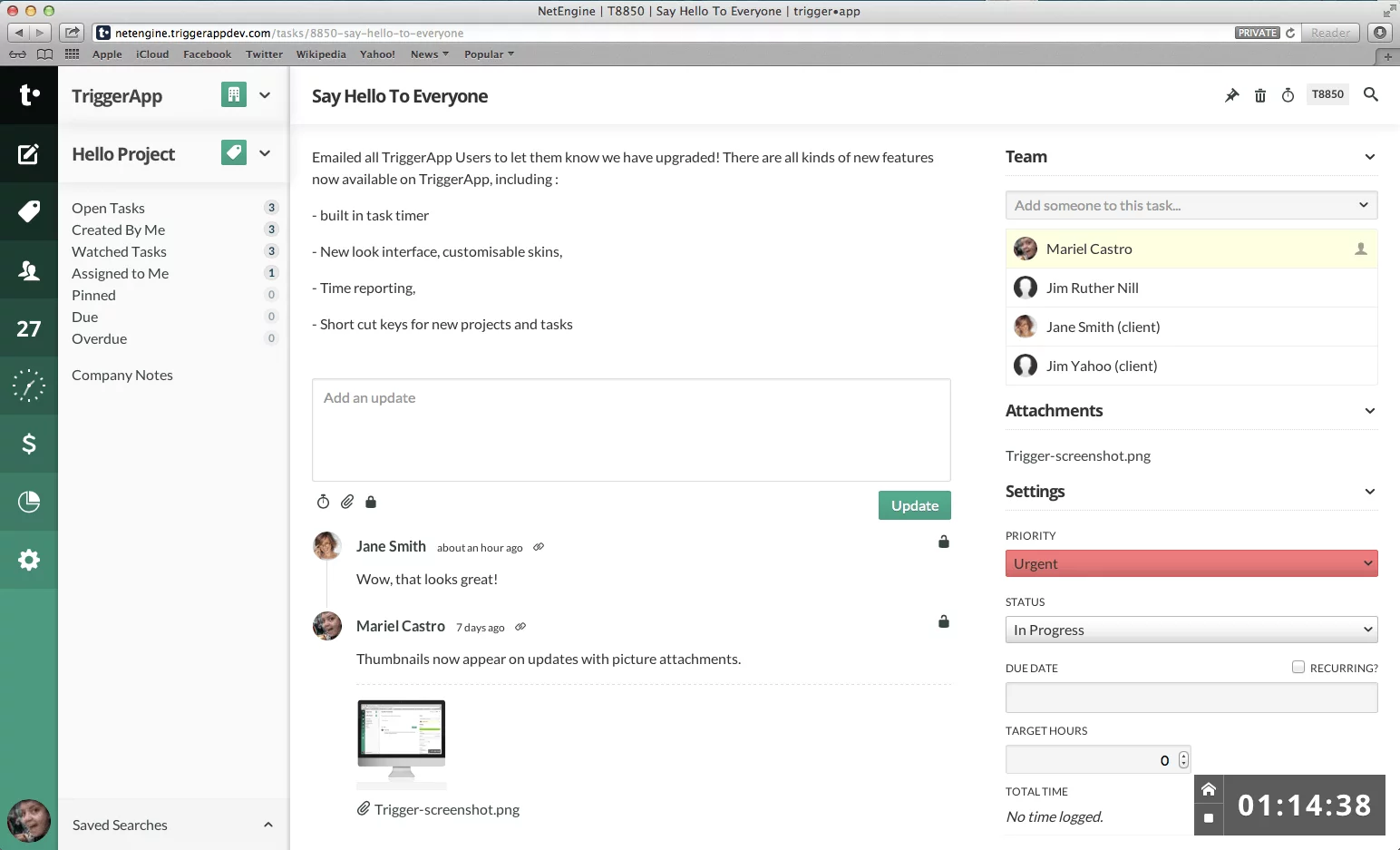 With this app, time keeping and project management are no longer a problem. Trigger combines the two features into a system that helps to make work more productive and flowing. Projects in Toggl are stored so you can always take a look at them and even create new templates based on those already existing.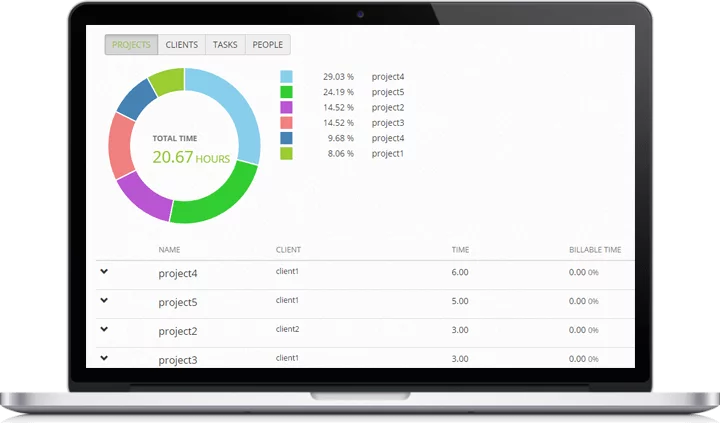 Another alternative is MyHours. It is a free time keeping software for individuals and for a larger group of users the upgraded version starts with $6. It works similarly to its predecessors. With My hours you track work hours, the time of different activities, breaks. It enables easy switching between different projects and is also available as a mobile version.
👉  TimeCamp as MyHours alternative: a comparison
To Conclude
There are many alternatives to a good time keeping software. Once you specify your needs and know what exactly you want, you'll know which one works best for you. Let us know your opinion in the comment section below, or maybe you use a software which is not included in the list?
👉 Check also our list of best time keeping apps