7 Best Time Tracking Software for IT Sector
June 19, 2018
by Kate Borucka
No comments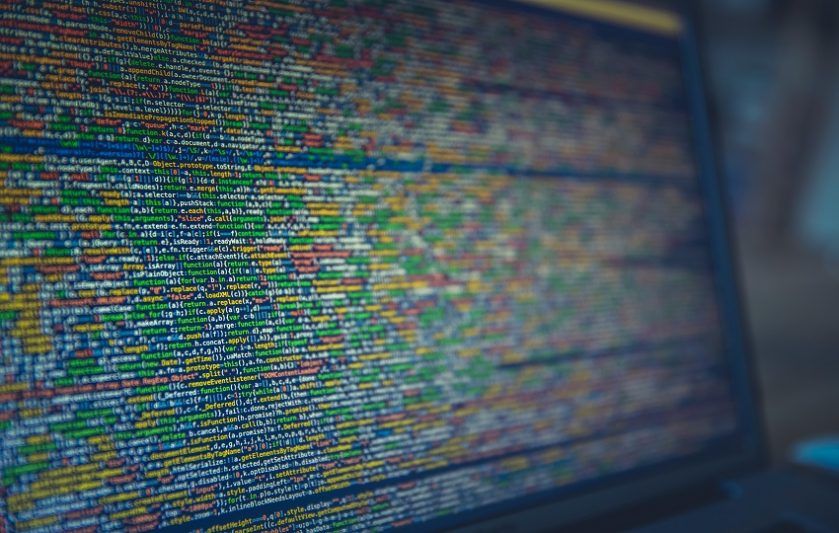 Why Should You Use Time Tracking for IT?
Time tracking software is being widely used in almost all business sectors. Not only because managers need to know how their employees spend work hours but also because it enhances work and brings positive outcomes. One of the areas which really needs it though is the IT sector. So why should you use IT time tracking software?
Let's begin with the fact that IT is strictly correlated with technology, as the name suggests (information technology). It's all about storing, retrieving, transmitting, and manipulating data and information. It takes a lot of analytics and calculations as well as processing statistical and mathematical methods to decision making. The result of it is integrating technology with an organization and administering all its aspects. To put it simply, it involves software creation, implementation, and any additional work in the area.
When all the processes related to IT take place in a company, it may be really hard to keep on top of all the numbers and data. Especially, when it comes to monitoring work hours or budget – the two most important aspect of work. On the other hand, when you start using time tracking software, work can become smooth, easy, and you no longer have to worry about managing resources or controlling all the numbers by yourself. The software with feature of time tracking for IT can help you out.
Take a look at our list of the 7 best time tracking software for IT sector. Take care of your work and time tracking apps will take care of you!
If you're looking for a convenient time tracking for IT with only useful features, try out TimeCamp. It's a tool with many smart options which help in keeping a hand on work-related issues. Here are the software's main features:
it tracks all activities (including those productive and unproductive) and keeps records of your work;
tracking time based on billable and non-billable hours;
automatic time tracking with the desktop app enables you to work without being distracted by constant switching between different apps; TimeCamp tracks it all for you;
adjusting rates for specific projects;
invoicing (also based on people or projects, tasks);
comprehensive reports give you insight into every aspect of work;
you can divide projects into smaller tasks;
TimeCamp supports all platforms (Windows, Mac, Linux) and is available as a mobile version;
there is an extensive list of integrations with apps such as Trello, Jira, Asana, and many other to make work smooth and pleasant.
and a GPS tracking feature!
Pricing:
FREE – $0 for unlimited users
BASIC – $6:30/user/month
PRO – $9/user/month
Don't waste another minute, get your free trial of TimeCamp today!

https://youtu.be/6gQ-MaLIgjI
actiTime is a web-based time tracking software. It's very convenient for any IT sector or department due to its transparency. Users praise it for its simple design, intuitive interface and being easy to use. It's a good solution for people who like to keep things as minimalistic as possible.
actiTime, in its simplicity, helps to track employees' attendance and project progress. Members of your team can easily report activities over the project by tracking their time. In general, the tool works as a timesheet management and supports accurate billing. Additionally, all the reports are always available so you can quickly access them.
The software also has features such as integrations, screenshots, payroll and is available for mobile devices.
Pricing: $4.30 per user per month.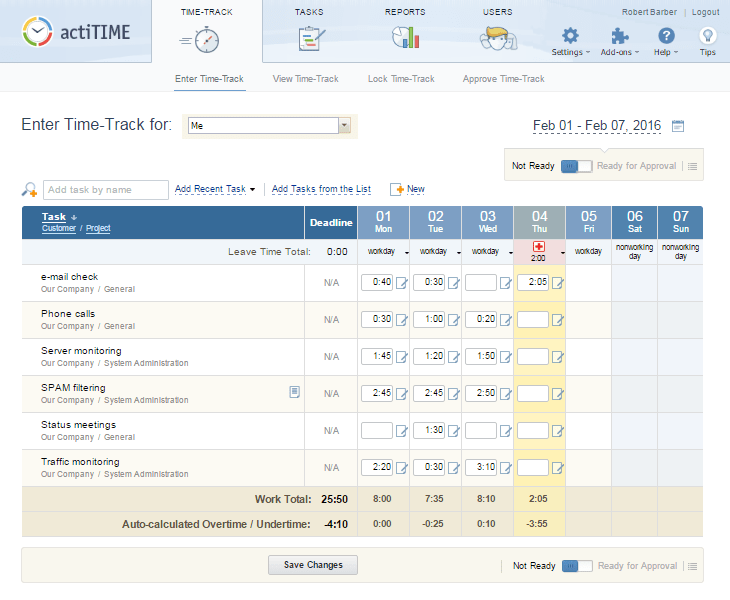 ClickTime is suitable for most business sectors and enterprises, including IT. It is a tool for all those who want to increase employees' productivity with proper resource allocation and better planning and forecasting. This time tracking for IT not only tracks time but also increases your staff's efficiency, reduces operating expenses, and gives you insight into employees availability and project progress in the real time.
ClickTime is also compliant with DCAA/audit trail which is especially useful when working with government organizations.
Pricing:
all plans include a 30-day trial,
STARTER – $10
TEAM – $12
PREMIER – $24
ENTERPRISE – varies on the number of users and your needs.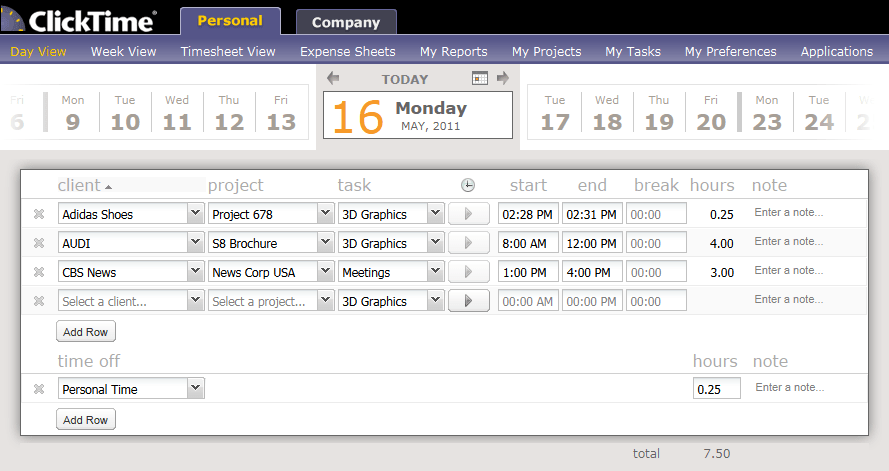 See the comparison between ClickTime & TimeCamp
Praised for its simplicity, Toggl is a perfect choice for those who want to bring things down to a minimum. It's one of the simplest time tracking tools existing in the time tracking tools market. It doesn't have too many features which makes it effortless to use.
Toggl is available as a web-based, desktop, and mobile app so you can track time from anywhere. The tool tracks time in the real-time and based on that generates reports. Then, you can export them to Excel, CSV, or PDF formats to share with your clients. If you are looking only for time tracking software for IT and want to find out how many hours your employees spend on work, make sure to try Toggl.
Pricing (billed annually):
BUSINESS – $59/user/month
PRO PLUS – $20/user/month
PRO – $10/user/month
Freemium with limited features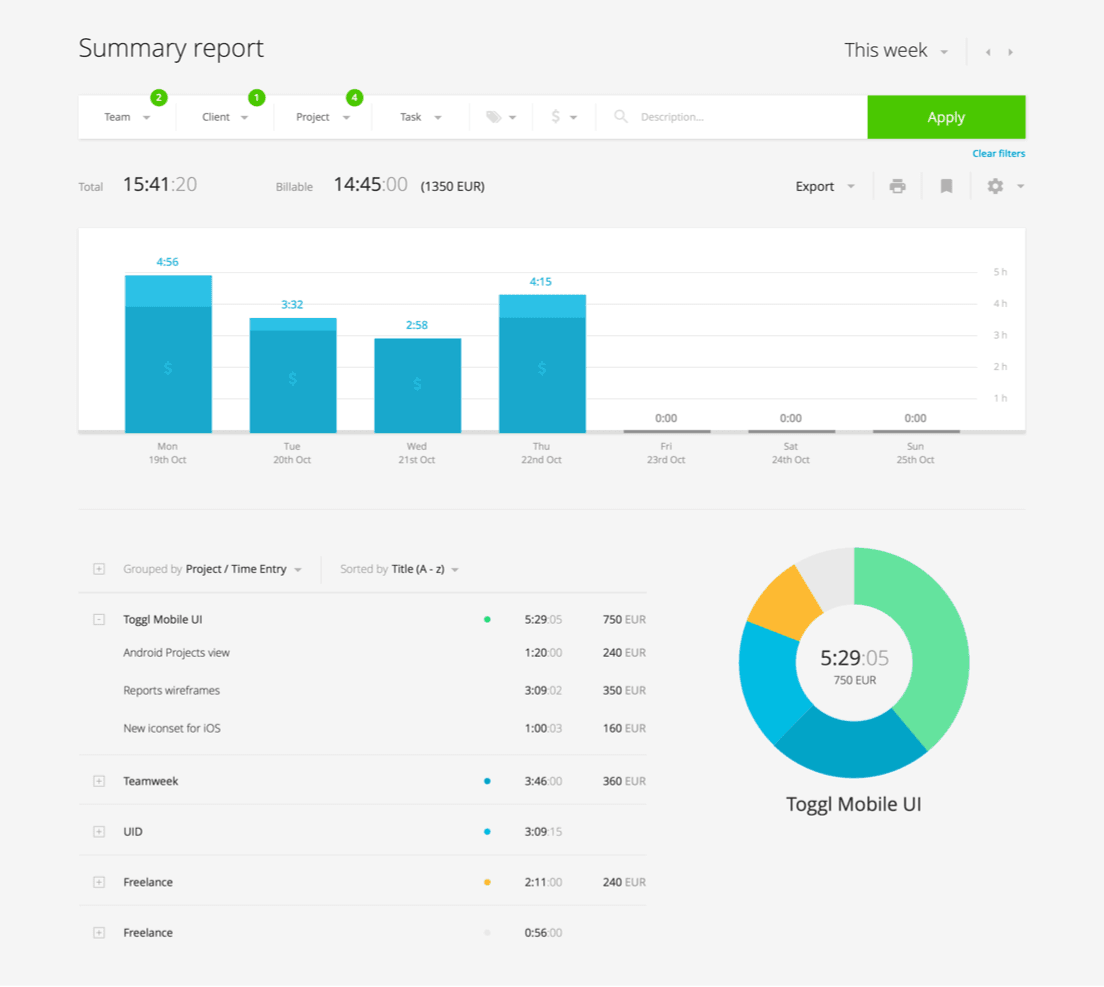 See the comparison between Toggl & TimeCamp
Being one of the most popular tools, Harvest is also a good app with the feature of time tracking for IT. The software has helpful features such as keeping track of employees' work and hours they spend on certain activities, turning billable time into invoices and getting paid online, being able to access reports on project's status or the workflow in the organization.
But the most important aspect of tracking time and work with Harvest is scheduling team across projects with its sister tool, Forecast. Forecast helps in keeping a hand on estimates. It provides an insight into the budget's, project's, and an employee's (or your own) work status. It works somewhat as a lifebuoy when time and budget for the project are being exceeded. Forecast and Harvest help you in monitoring if things are on the right track. A great feature for people who work in teams in the IT sector.
Pricing:
SOLO – Starts at $12 / month for 1 user
BASIC – Starts at $49 / month for 5 users
BUSINESS – Starts at $99 / month for 10 users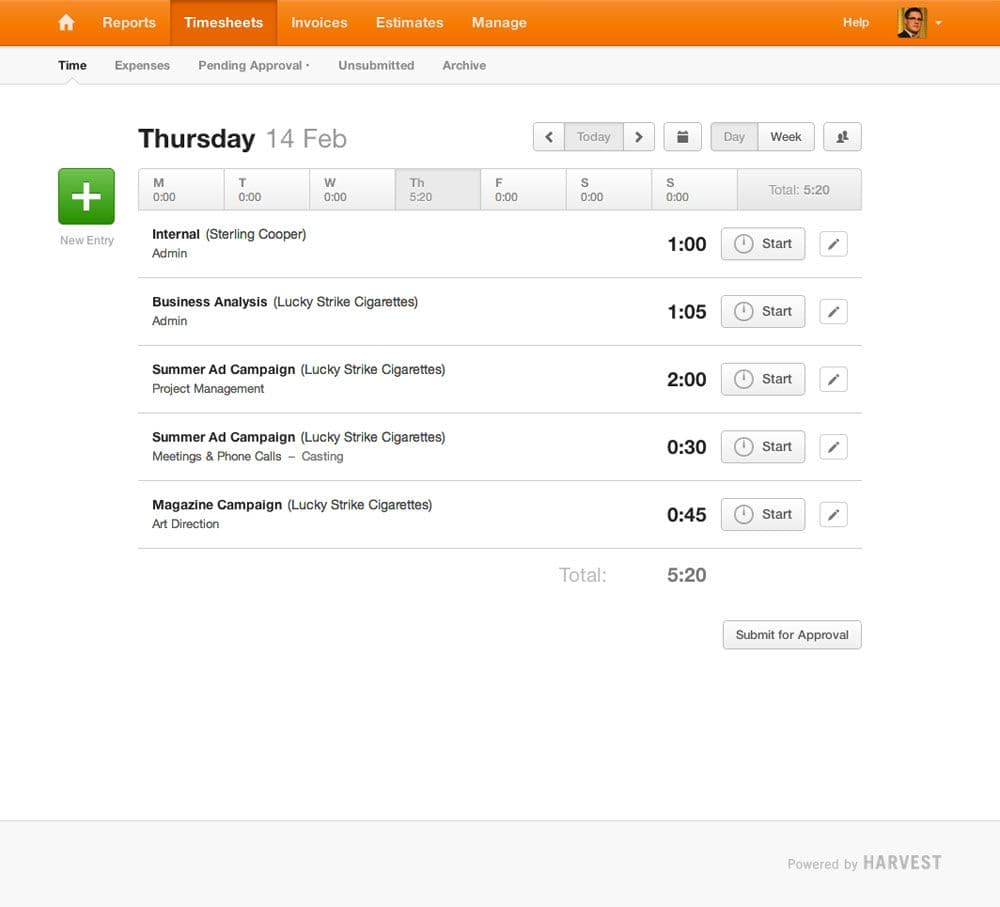 See the comparison between Harvest & TimeCamp
If you and your team are working on any aspect related to IT, BigTime IQ will be useful. The tool provides time tracking, the option of managing budget, expenses, and project status. What is more, this time tracking software for IT has a dashboard which gives a comprehensive insight into every detail of the project. This helps to keep a hand on the project, its status, budget, manage people, and properly allocate resources.
Also, it offers over 30 timesheet formats and a wide number of system-transformations to adjust them to person's needs. BigTime IQ creates invoices in the real-time while tracking time spend on a project to let you and your clients see the estimates.
Pricing:
EXPRESS – $5.60
PRO – $16
ENTERPRISE – $19.20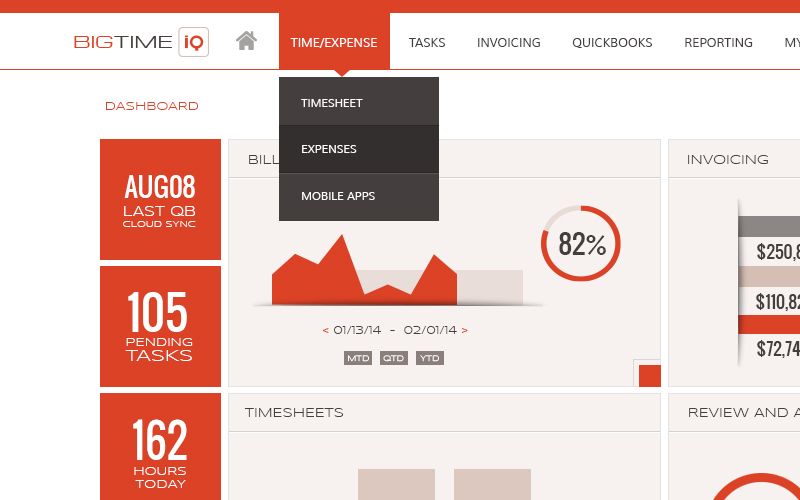 See the comparison between BigTime & TimeCamp
Excellent for teams, teamdeck improves overall productivity, workflow, and is helpful in managing a team. The tool helps in allocating people to projects with the feature of booking employees – whenever someone already works on a different task, you will get a notification. If you work with remote teams, teamdeck will also be useful.
The software tracks time to automatically fill timesheets and you can then quickly see on reports what is projects status. Teamdeck also gives you the possibility to create estimates so that you can share them with your team and clients for a better workflow.
Pricing: Depends on the number of users.